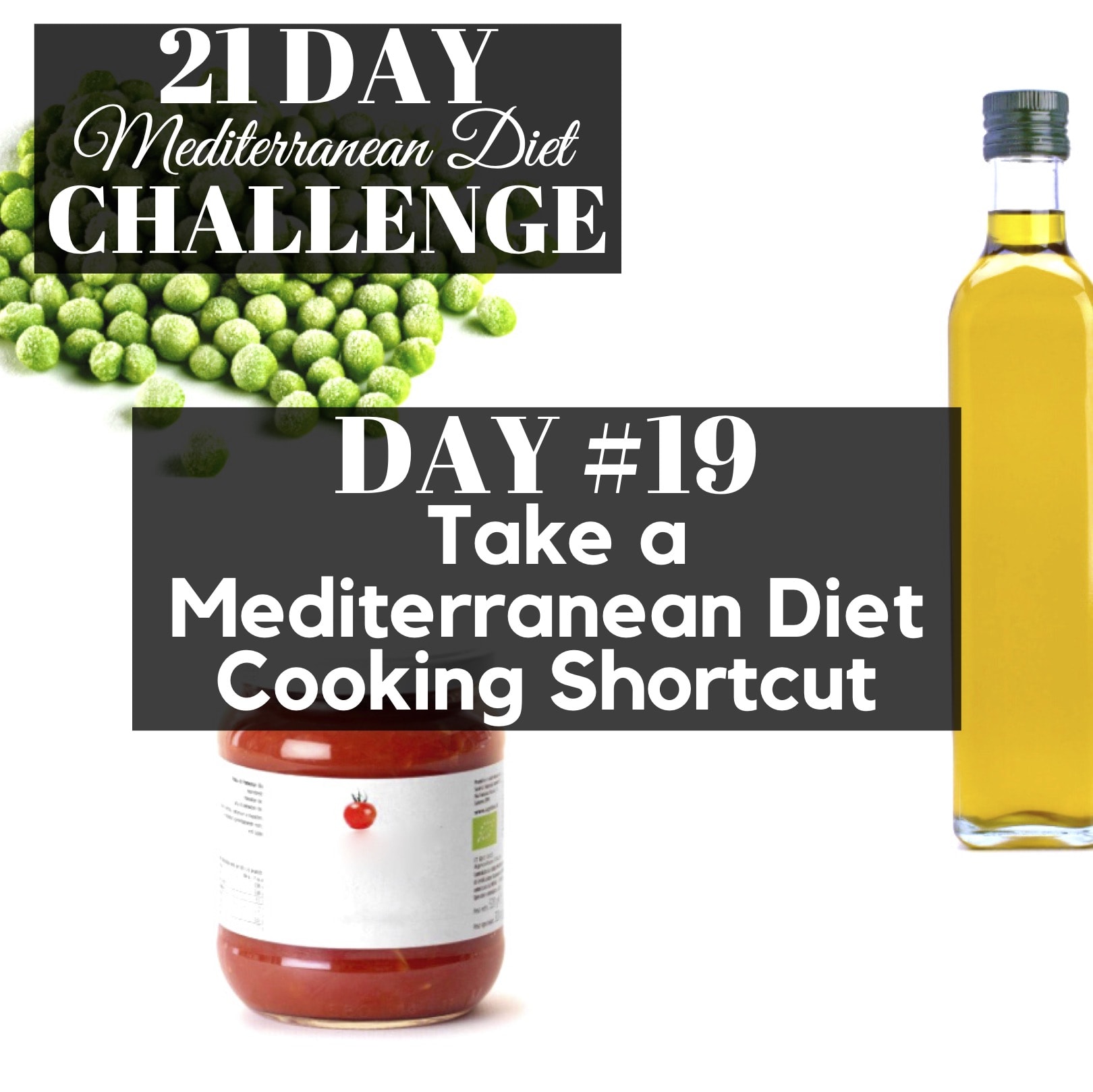 Welcome to Day #19!
*For those who are new here, please note that you can click here and check the previous days. Also, this challenge is not a strict diet plan but a series of mini-challenges to establish healthy Mediterranean diet habits. I do include links and suggestions for recipes, if you want a menu plan you can go here for a 5-day mix and match plan. For a longer comprehensive 14-day plan along with 100 recipes you can consider my new book.
Hello Everybody!!
It is Friday and we are approaching the end of our challenge. Today I'm sharing with you my favorite shortcut for cooking healthy, the Mediterranean way, and you can check out all my shortcuts in the posts below.
One of the most common obstacles I see when people are trying to eat healthier is that they feel and think that eating well takes a lot of time, effort and cooking skills. I especially hear and read about this on the Mediterranean diet and it simply is not true. And I can say that from personal experience.
Yes, the Mediterranean diet is a traditional eating pattern, but it doesn't mean that you have to spend hours in the kitchen cooking complex dishes. It actually is quite the opposite.
The Mediterranean diet is based on simple flavors with generally few ingredients. Most recipes include vegetables, tomatoes or tomato sauce, olive oil and herbs. That's it! Sure, there are special occasion dishes that may take more time, but everyday food is quite simple to make.
Unfortunately, often times we see so-called Mediterranean dishes and recipes that are complex, full of ingredients that did not even exist in the Mediterranean, and this can be misleading and discouraging to someone who wants to improve the way they eat. I'm here to say: no worries! You can eat healthy, delicious and Mediterranean food easily and conveniently.
The Mediterranean Diet Cooking Shortcut
So, today I want you to try my most useful shortcut that saves me a lot of time and gets a healthy meal on the table.
So at least 3-4 times a week I make the vegetable casserole dishes that were mentioned on Day #3.
With my shortcuts, the prep work is minimized to 5-10 minutes and then you just let your dish simmer while you do other things.
Please note that while nothing beats the flavor and texture of in-season, fresh vegetables, using plain frozen vegetables is a great alternative without sacrificing the nutritional value of the dish.
I use frozen vegetables. In the winter I use plain frozen peas, green beans, mixed vegetables, frozen okra (not cut).
I use tomato sauce (no sodium added)
I precut onion and herbs and freeze them.
To make these vegetable casseroles, I simply heat the olive oil, sauté the onions, add my vegetables and sauté, add the tomato sauce, add my herbs, add some water, season with salt and pepper and let it simmer. It's as easy as that!
Today is an easy day to go vegan, as these casseroles contain no animal products
You can use this method for the following recipes:
Green Beans
---
Greek Style Peas
---
For more of my shortcuts just visit this post below:
10 Mediterranean Diet Shortcuts for Busy People
The Busy person's guide to following the Mediterranean Diet. 10 Tried and Tested Tips that work.
*If you like please share your accomplishments, suggestions, tips, experiences on the site in the comments or on social media , I'll be using the hashtag #21daymeddiet. You can find me at @greekdiet on instagram and at facebook.com/OliveTomato on facebook.
Looking forward to connecting with you. If you have questions or concerns please let me know!
Yia sas!
Elena
See you tomorrow!