The classic combination of sautéed tomatoes and fresh melted mozzarella come together in this delicious pasta dish.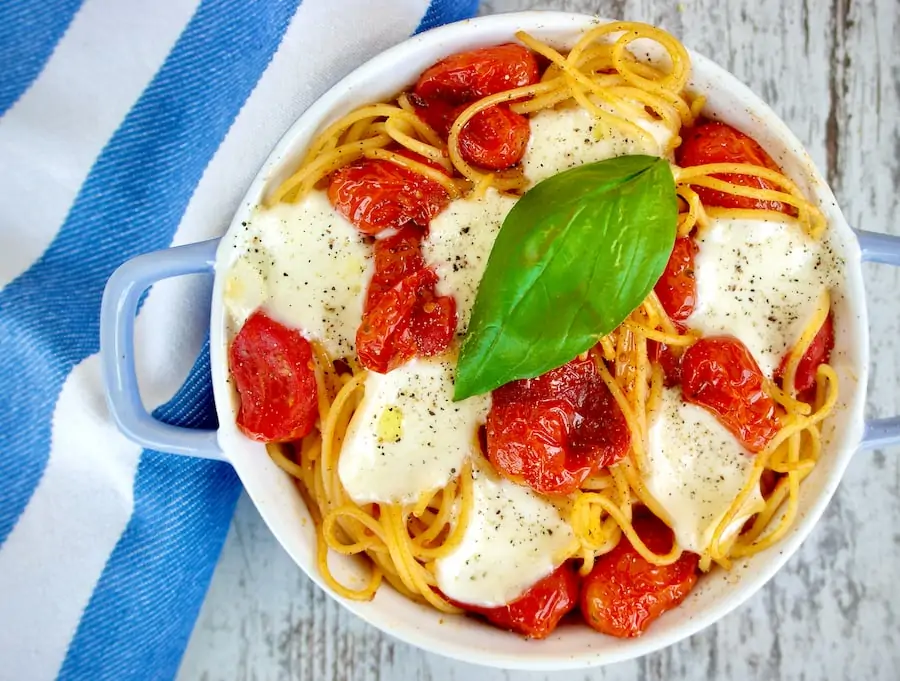 Fresh mozzarella is a wonderful cheese. I love it as is with a bit a of olive oil and some good tomatoes but also when it is melted. With this recipe, cherry tomatoes are sautéed with garlic, a bit of basil, and olive oil until tomatoes are tender. After warming the sauteed tomatoes with the pasta, you top with fresh mozzarella and heat until cheese has melted. Mmmm so good, and so easy to make!
Cherry Tomato and Mozzarella Pasta Tips
Ingredients
I used spaghetti here, but I find flat pasta like tagliatelle or fettuccine works very well. If you are able to use fresh pasta even better. It would work nicely with whole grain pasta also.
You want to use fresh mozzarella that is either in water or brine, not the low moisture one that is used for pizza. You may find it as small balls which are called mozzarelline or one big ball that you can tear into smaller pieces.
Choose the freshest most red cherry tomatoes you can find.
Making the dish
Start sauteing the tomatoes first, they will need about 15 minutes to soften. You can slice them in half they will "melt" and be easier to blend with the pasta.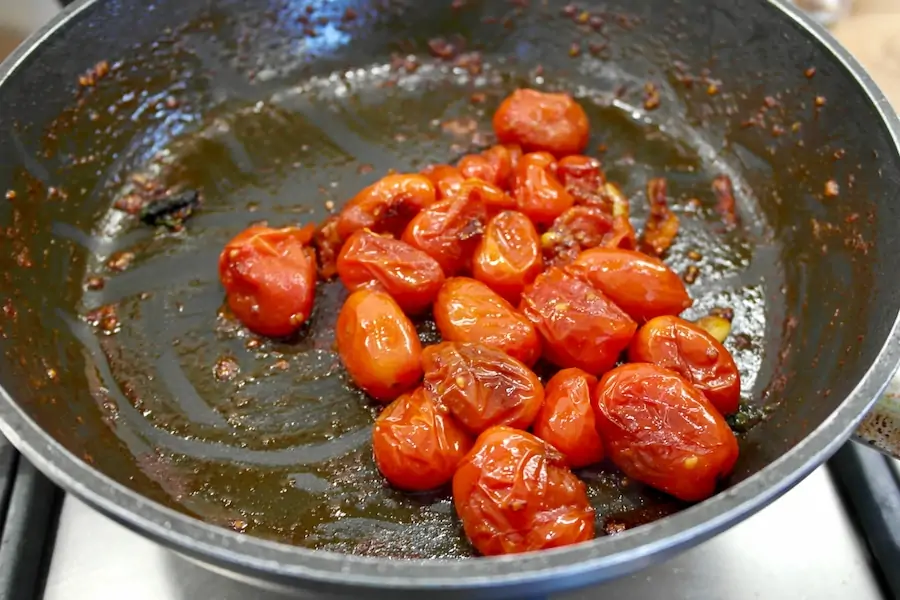 In the meantime, start boiling the pasta, you want the tomatoes to be ready before the pasta. Once the pasta is ready, you mix it with the tomato and heat it up for a few minutes.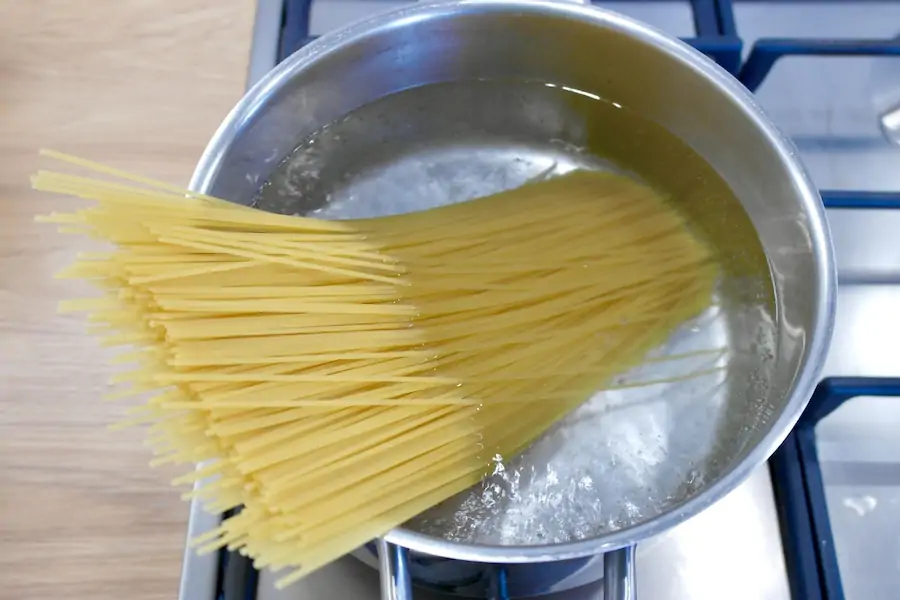 Assemble the pasta and tomato mix in a baking dish and place the cheese on top. Bake first and then turn on the broiler for a few minutes.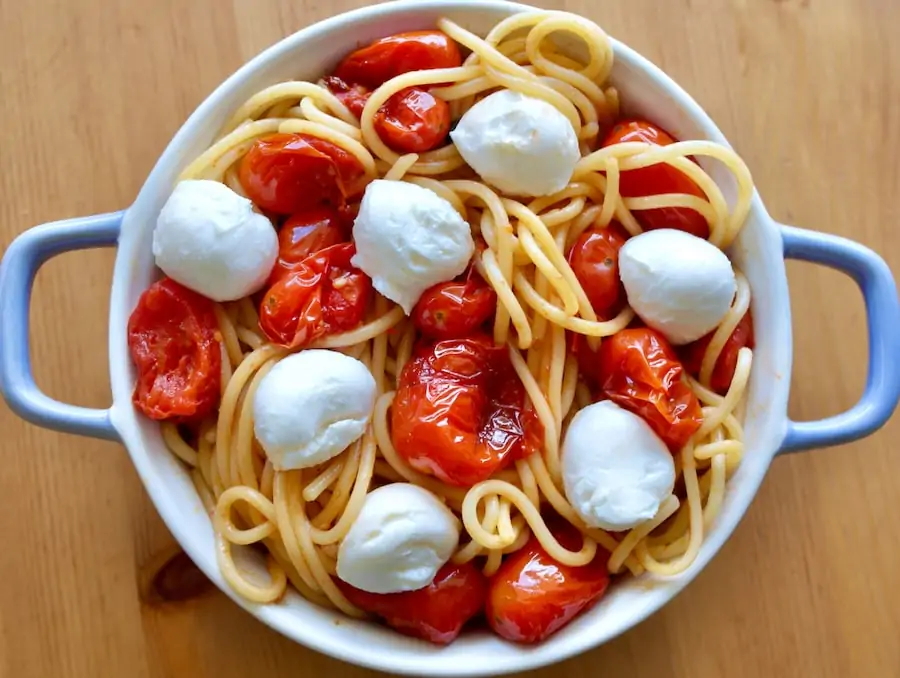 Enjoy right away while the cheese is soft and gooey.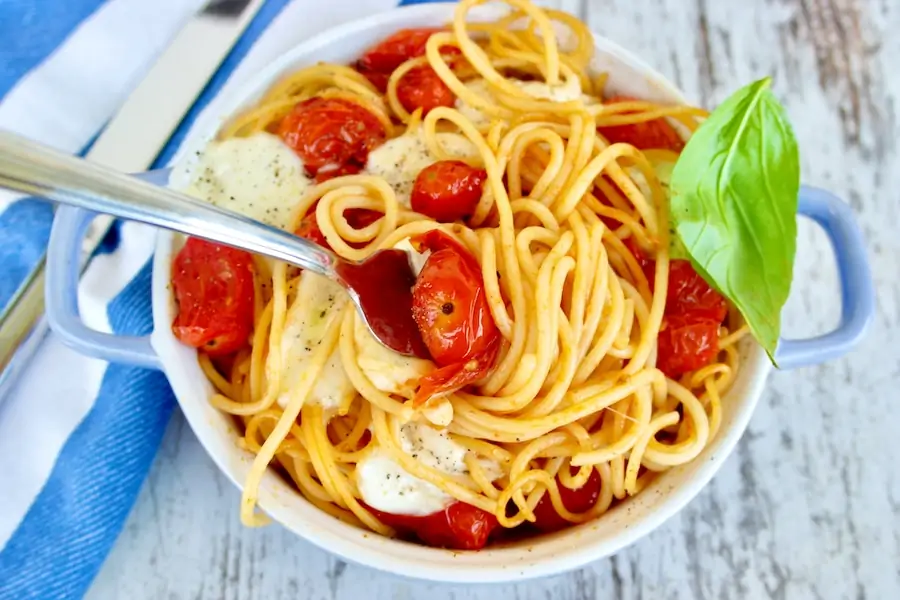 ---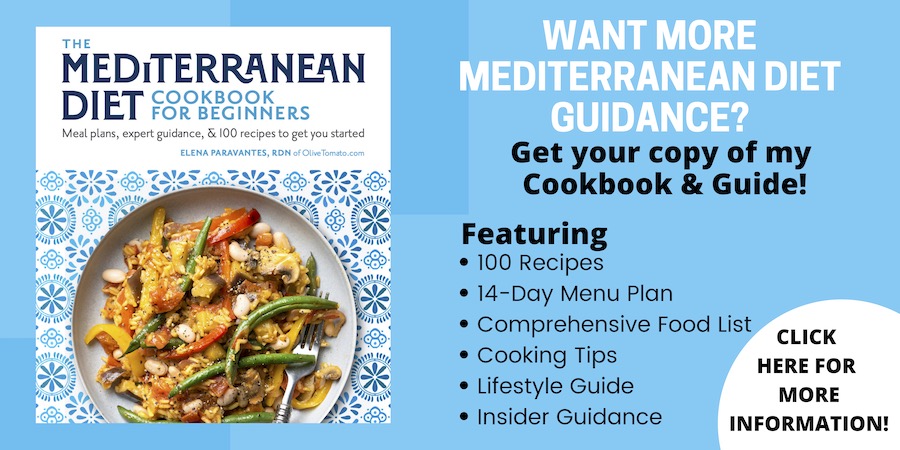 Cherry Tomato Basil Mozzarella Pasta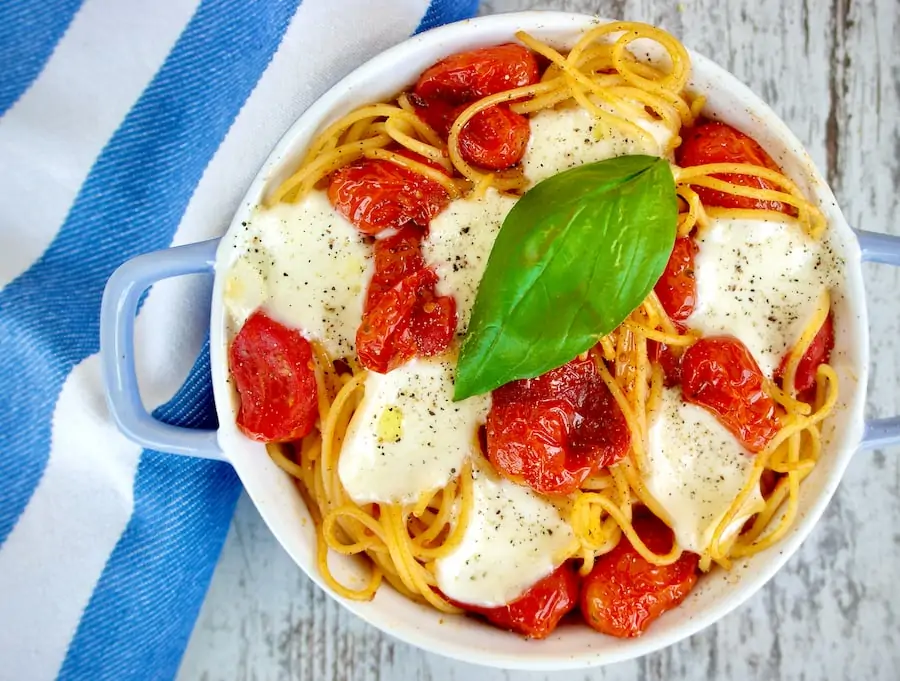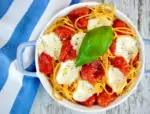 The classic combination of  burst tomatoes and fresh melted mozzarella come together in this delicious pasta dish.
Print Recipe
Pin Recipe
Ingredients
1 ½

tbsp

extra virgin olive oil

1

clove

garlic

10-12

ounces

(320-350 g)

cherry tomatoes washed and halved

½

cup

fresh basil roughly chopped

4

ounces

(115 g)

fresh mozzarella

9

ounces

(250 g)

uncooked pasta

tagliatelle, spaghetti, fettucine

Salt and pepper to taste
Instructions
In a pan, heat the olive oil over medium heat and add a whole garlic clove, then add the cherry tomatoes, the basil leaves and a pinch of salt. Sauté for about 15 minutes, until the tomatoes are tender.

Cook the pasta in plenty of water with a pinch of salt for the amount of time indicated on the package.

Drain the mozzarella and cut or rip in pieces, if using small mozzarella ball leave as is or cut in half.

Once the pasta is ready, drain it and empty in in the pan with the tomato sauce, and sauté for 2-3 minutes, mixing well.

Transfer to a casserole dish suitable for cooking in the oven, spread the pasta-tomato sauce mixture. Place the mozzarella on the surface and bake at 400 °F (200 C) for about 5-7 minutes and turn on broil for 2-3 minutes until the mozzarella has melted.

Remove from the oven, add a basil leaf and some freshly ground pepper and a pinch of kosher salt and serve immediately.
DID YOU MAKE THIS RECIPE?
Leave a comment or share on instagram and mention @greekdiet
PIN IT AND SAVE IT FOR LATER!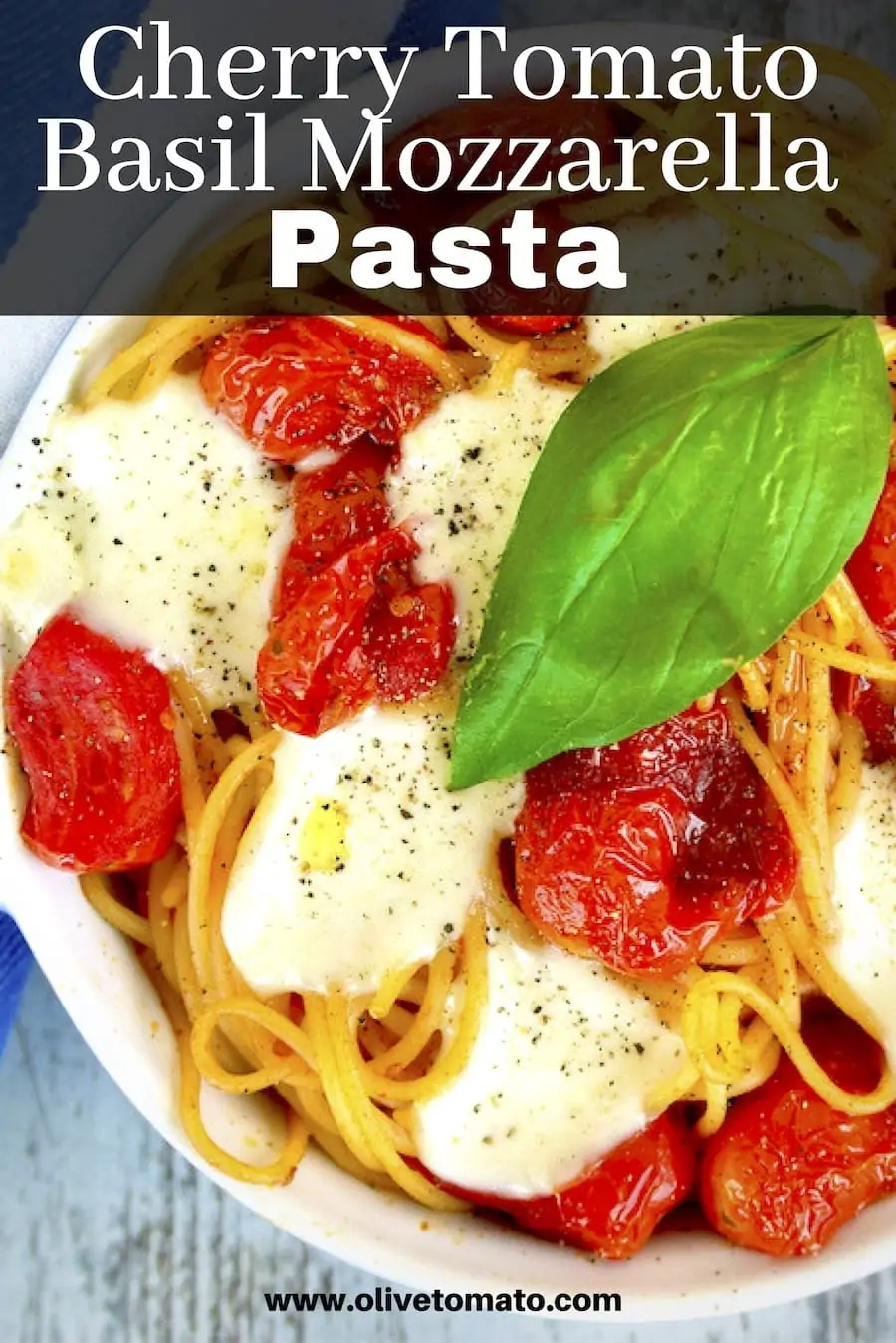 Photos by Elena Paravantes © All Rights Reserved