This one-pot traditional Greek chickpea and rice recipe makes a delicious comforting meal and the lemon-tahini takes it to another level.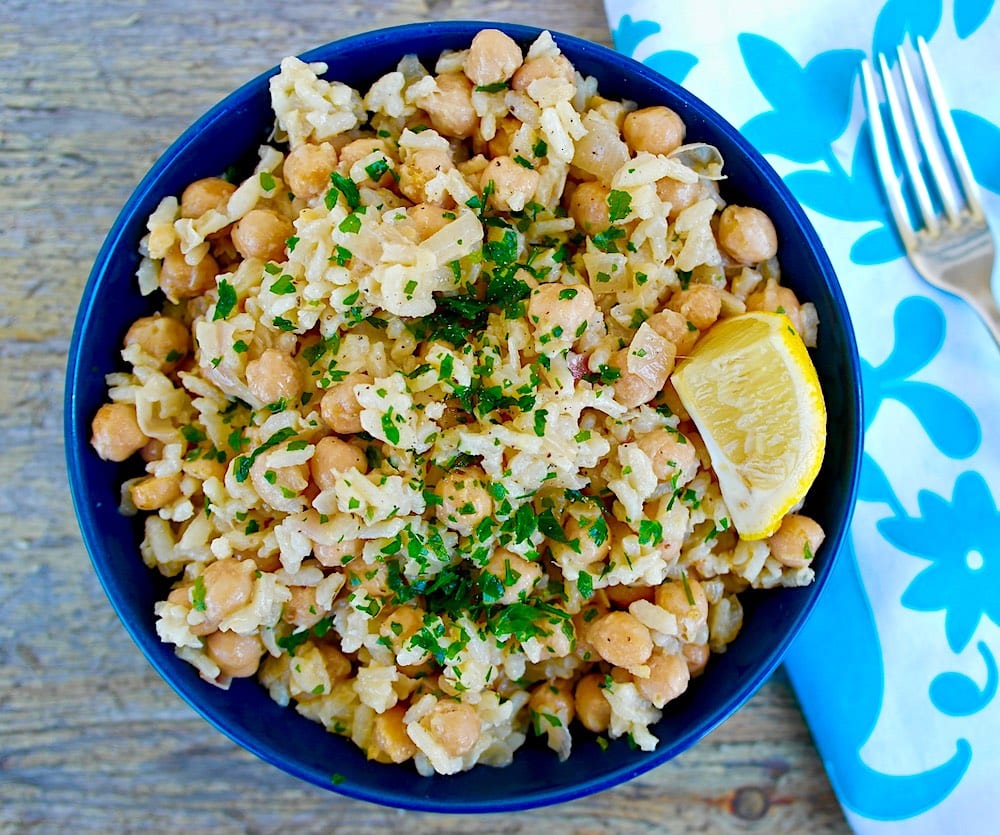 Beans and rice are such a classic combination in so many cultures, hearty, nutritious and comforting. This Greek chickpea and rice recipe is a great example of the essence of Mediterranean cooking.
This specific recipe is inspired by a Greek monastery cookbook. As you may have read here on olivetomato, Greeks traditionally abstained from animal products (with the exception of some shellfish) for over 200 days a year for religious reasons. That meant that Greeks had (have) a wealth of vegan recipes. This practice has been fairly overlooked by researchers even though it played an important role in the health benefits seen with the Mediterranean diet. In fact, many health and nutrition professionals are not even aware of this practice, which is quite important considering that Greeks were almost vegans for over half of the year.
Continue Reading…