This classic arugula parmesan salad is full of delicious ingredients that complement each other: spicy arugula pairs with nutty and salty parmesan and sweet sundried tomatoes. The salad is finished with a sprinkle of pine nuts and a balsamic-honey vinaigrette.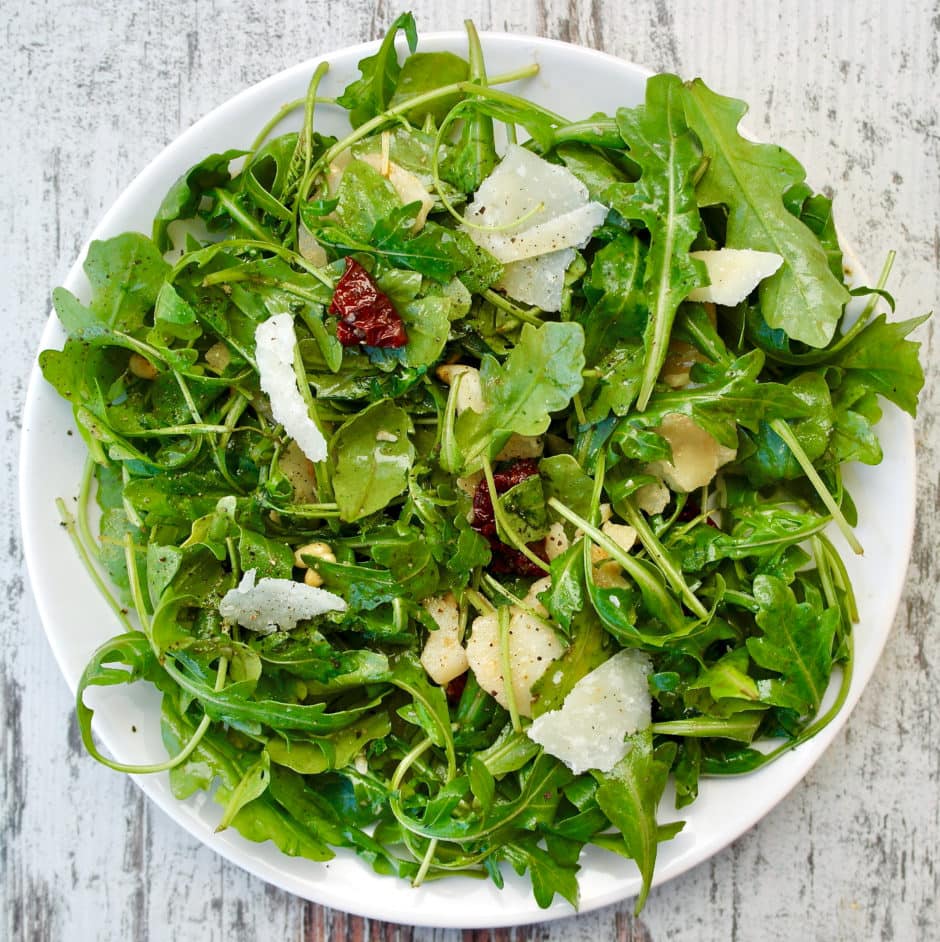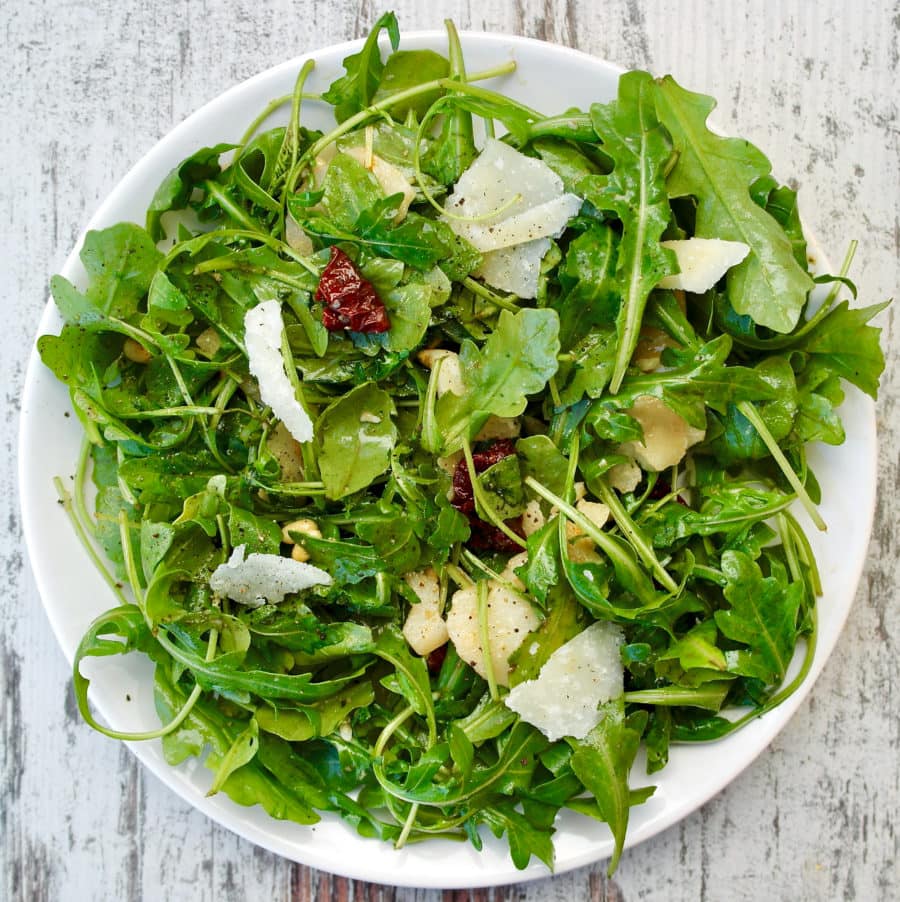 Arugula salad is a delicious Italian salad that I love having especially with pasta dishes or savory pies. It combines flavorful Mediterranean ingredients resulting in a light and delicious salad with all the components complementing each other perfectly.
What is Arugula
Arugula also known as rocket or rucola is a leafy green that belongs to the Brassicaceae family which also includes vegetables such as cabbage, cauliflower, mustard greens, watercress, kale and more. Its leaves are thin and is consumed usually raw.
Continue Reading…