Marinated feta and Kalamata olives stuffed into a warm, fluffy and crispy baked potato makes these Mediterranean Stuffed Baked potatoes a perfect meal.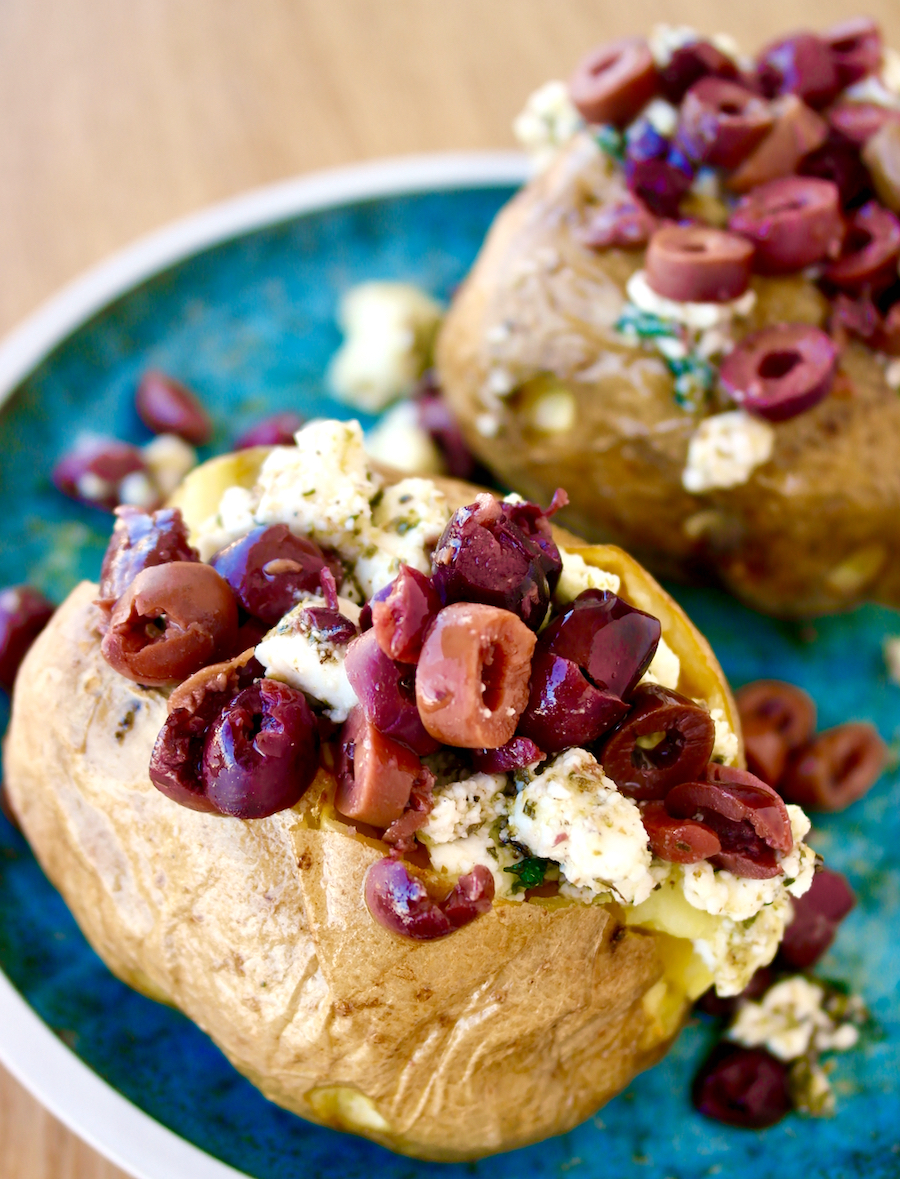 Potatoes are an important part of the Mediterranean diet; any type of roasted meat is typically accompanied by those yummy roasted potatoes. You also see potatoes added to vegetable dishes to provide sustenance to an otherwise light meal. And of course, a tavern favorite are the Greek fried potatoes (Patates Tiganites), homemade cut potatoes fried in olive oil. Not so unhealthy since they are fried in olive oil, we do order them at the tavern to share once in a while (pre-quarantine days).
Although baked potatoes are not a traditional preparation, potatoes and feta are. I love the combination of flavors: tangy, salty feta along with warm potato flesh. For this recipe, I made a topping with tangy feta cheese and Kalamata olives. It was delicious. The feta is lightly marinated with herbs and garlic which makes all the difference.
This is a substantial enough serving to be consumed as a meal along with either a leafy green salad or if you have good tomatoes, a tomato-cucumber salad. You can of course serve it as side.
Continue Reading…