These cherry tomatoes roasted with herbs, feta cheese and homemade croutons are bursting with flavor!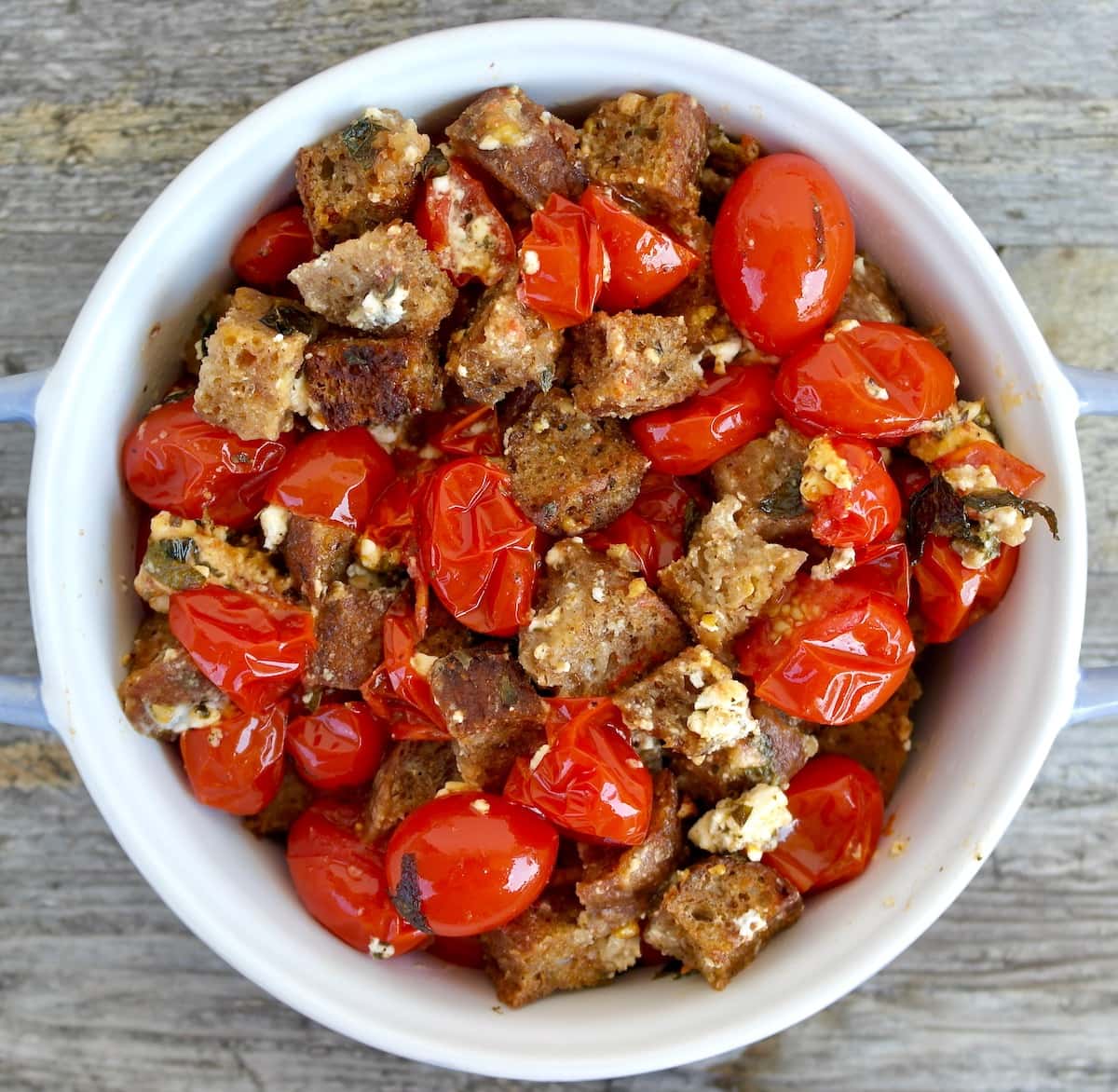 I've been roasting tomatoes for a long time and used them in tomato sauce, as a topping for bread but not really as a whole dish on its own. This fabulous and easy recipe combines cherry tomatoes, tangy feta and whole grain crispy croutons to make its own delicious meal.
The combination of the juicy roasted tomatoes along with croutons and feta is just perfect. The tomatoes have an intensified flavor since they have been roasted and the homemade croutons are crunchy thanks to the olive oil. The beauty of this dish is that the bread bakes along with the tomatoes until crispy.
Continue Reading…