The ultimate Authentic Greek Roast Lamb step by step recipe: Succulent lamb roasted to perfection along with mouthwatering roasted potatoes.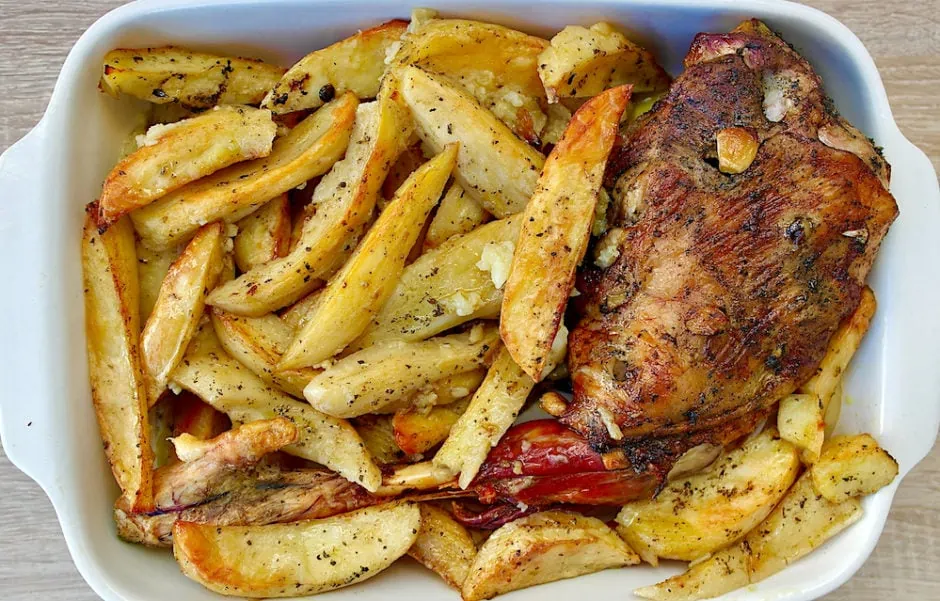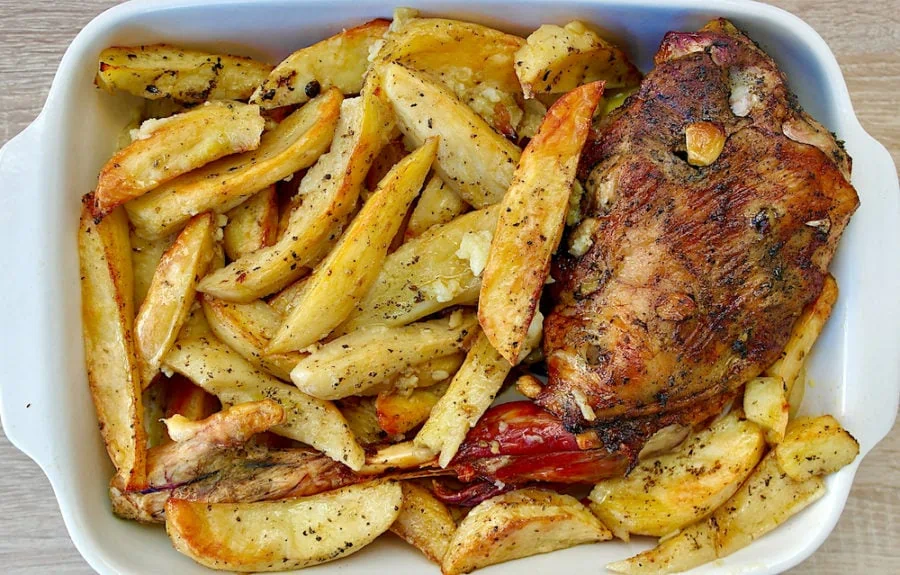 Ahh the famous Authentic Greek Roast Lamb and Potatoes. This is the ultimate Greek celebratory and holiday meal. We had this for Christmas, Thanksgiving, birthdays and of course Easter (unless we are grilling on the lamb on the spit). Everybody loves the flavor; the juiciness of the lamb and those potatoes are heavenly: crunchy on the outside and juicy on the inside. And the house was full of wonderful aromas while the lamb was roasting.
Today I am sharing with you my mother's and my grandmother's delicious recipe (yiayia's). This is a foolproof recipe and very traditional, none of those modern additions that have nothing to do with traditional Greek lamb. You will be getting the real thing!
Continue Reading…