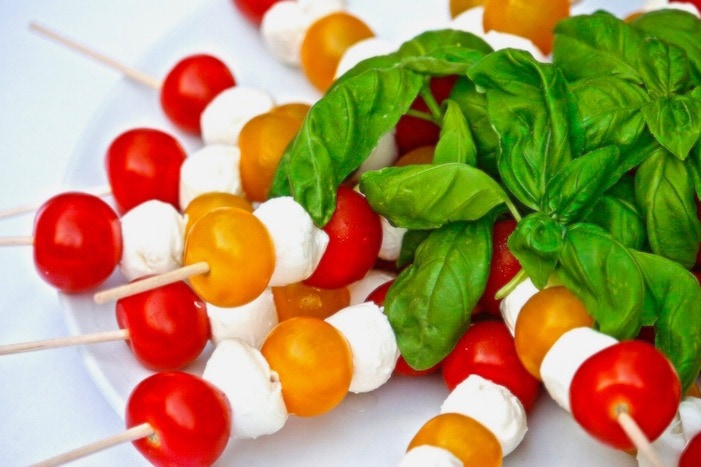 A new study showed that a Mediterranean Diet could prevent 19,000 deaths a year in the United Kingdom. The researchers gathered information from 24,000 people over a period of 12 to 17 years and found that 12.5 % of heart attack and stroke deaths that happened could have been prevented if the Mediterranean diet was followed.
We know that diet and lifestyle can prevent a large number of chronic diseases, not only heart disease, but also cancer and well as metabolic diseases. A Mediterranean diet is ideal, as it does not involve extreme restrictions or tasteless bland food. It is  delicious due to the use of fresh produce, plenty of olive oil and herbs and spices.
The researchers scored their participants using various methods and one of them is the Pyramid Based Mediterranean Diet Score. While this tool was developed to assess a large number of people quickly, it can also be a good tool to see generally how much you are adhering to a Mediterranean style diet. Based on this measurement, you can quickly see what you need more of (and how much) and less of.
---
-Here is what you need to eat more of:
Vegetables
6 or more servings a day
Legumes
2 or more servings a week
Fish
2 or more servings a week
Olive Oil
Main source of fat (2-3 tablespoons a day)
Fruit
3-6 servings a day
---
-Here is what you need to eat in moderate levels:
Nuts
1-2 servings a day
Cereals-Grains
3-6 servings day
Dairy
2 servings a day
Eggs
2-4 servings a week
Alcohol
Men-2 servings a day
Women-1 serving a day
---
-Here is what you need less of
Red Meat
Less than 2 servings a week
Processed Meat
Less than 1 serving a week
White Meat
2 servings a week
Potato
Less than 3 servings a week