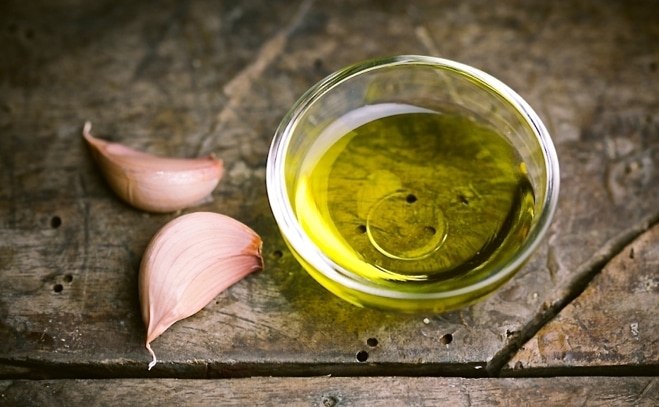 A new Italian study shows that when you eat a meal with added olive oil, your blood sugar does not rise that much after the meal. In addition, LDL cholesterol (the bad cholesterol) also did not rise. This positive effect was not seen when that same meal had corn oil instead of olive oil. I've written about the details of the study in Olive Oil Times. This is significant because as we know, it is important to keep blood sugar levels stable. This is more evidence that a Mediterranean style diet and olive oil can also help with diabetes prevention and not only heart disease.
Which brings me to my main point here. Time and time again we see articles but also advertisements about how "better" or just as good, corn oil and canola oil is compared to olive oil. I have even attended educational sessions presenting industry funded studies about the merits of canola and corn oil and how they fit in the Mediterranean diet and wrote about it here.
The fact of the matter is this: they are not better. We hear about smoke point. The reality is unless you are industrial deep frying, you will not surpass the smoke point of olive oil by sautéing or lightly frying. I also want to mention that the smoke points that are often mentioned in various articles are not correct. The smoke point of olive oil depends greatly on the type of olive used, so there is not "one" smoke point for olive oil, it ranges from 365 to 410 degrees Fahrenheit. Read here for more information on using olive oil correctly.
Good fats? Canola oil talks about being a source of the monounsaturated fats and tries to include itself in the Mediterranean diet. Sure, it contains monounsaturated fats, but the issue here are the polyphenols. Polyphenols are antioxidants that are present in extra virgin olive oil, but not in canola oil which in fact, according to research, are responsible for most of the olive oil benefits. So let's make it clear that canola oil does not contain those antioxidants and therefore will not have the benefits.
Finally, I would like to add that I often read about olive oil being "dangerous" etc. The reality is that Greeks in particular, consumed large amounts of olive oil by using it fresh as well as cooking and baking with it. These people had the highest life expectancy and the lowest rate of heart disease at that time. And while this may seem as an observational comment, I believe it is important to note: if olive oil was so dangerous, how did these Greeks from the 60's who were consuming such large amounts of olive oil managed to live so long?
Now, don't get me wrong, I am not saying you should use olive oil for everything (although when following a Mediterranean diet, particularly a Greek-Mediterranean Diet-you probably will-if you want all the benefits). There are cases when olive oil may not be the best choice for you, but that is quite different from being led to believe that it is not healthy or that other oils are healthier.
It is important to be aware of the source of information when it comes to comparing oils. Remember, canola oil as well as corn oil have large companies backing them up and that means large budgets. These budgets are used for industry funded studies, promoted articles in the media, advertising, free educational sessions and webinars for health professionals etc. So the next time you see an article extolling the virtues of canola oil over olive oil, be aware that many of those journalists and nutritionists are receiving one-sided information from those industries. The olive oil industry on the other hand, for better or for worse really has not done much to promote its product or compete with the massive marketing of seed and vegetable oils.
*Please note: This is not a sponsored post, I have not received any funding from any organization or company to write this post.