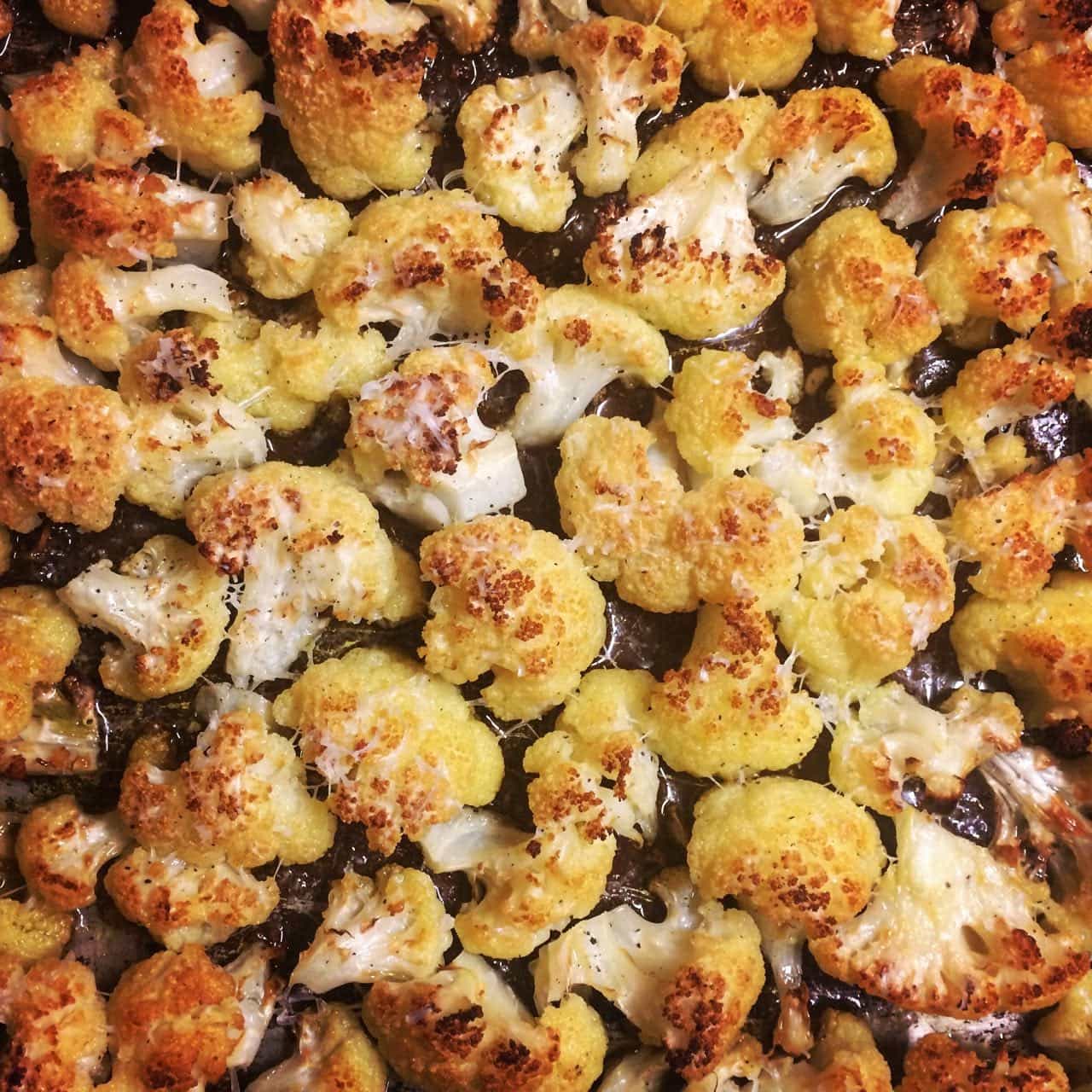 Yes we all know how great cauliflower is. What's so great about it? Besides the fact that it's low in calories and high in fiber, it has other properties that protect from chronic diseases. It contains several phytochemicals such as sulforaphane, which is a substance that is released when we chew the cut cauliflower and has anticancer properties. It also contains a substance called indole-3 carbinol, which appears to have anti-estrogenic activity and slows or even stops the growth of tumors in the breast.
In the U.S., I usually come across it raw and crunchy in salad bars or as an appetizer along with carrot sticks and ranch dressing. In my mom's Greek kitchen though, I had as a main course, and I liked it! My mom made it two ways: kokkinisto, cooked in tomato and olive oil or boiled and then adding olive oil and lemon. Both were accompanied with feta cheese (unless we were fasting) and bread. Lately I love it another way: I roast it in the oven, The addition of olive oil to cauliflower and roasting it really makes the difference, giving it a caramelized, nutty and sweet taste.

If you don't really care for cauliflower, try this roasted recipe and it will become a regular meal in your home – it is delicious. We make it at least once a week and we eat the whole thing in one meal. And another great thing about this recipe is that it requires minimal effort. Just put the cauliflower inn a pan drizzle olive oil, mix and roast!
I sometimes do not add garlic or cheese and it is equally good, as long as you add enough olive oil and roast it until sligtly crunchy.
Nutritionally you have a meatless meal full of antioxidants as both the cauliflower and the olive oil contain these protective substances. If you make the kokkinisto you'll have the additional antioxidants from the tomato.
Roasted Cauliflower with Cheese and Garlic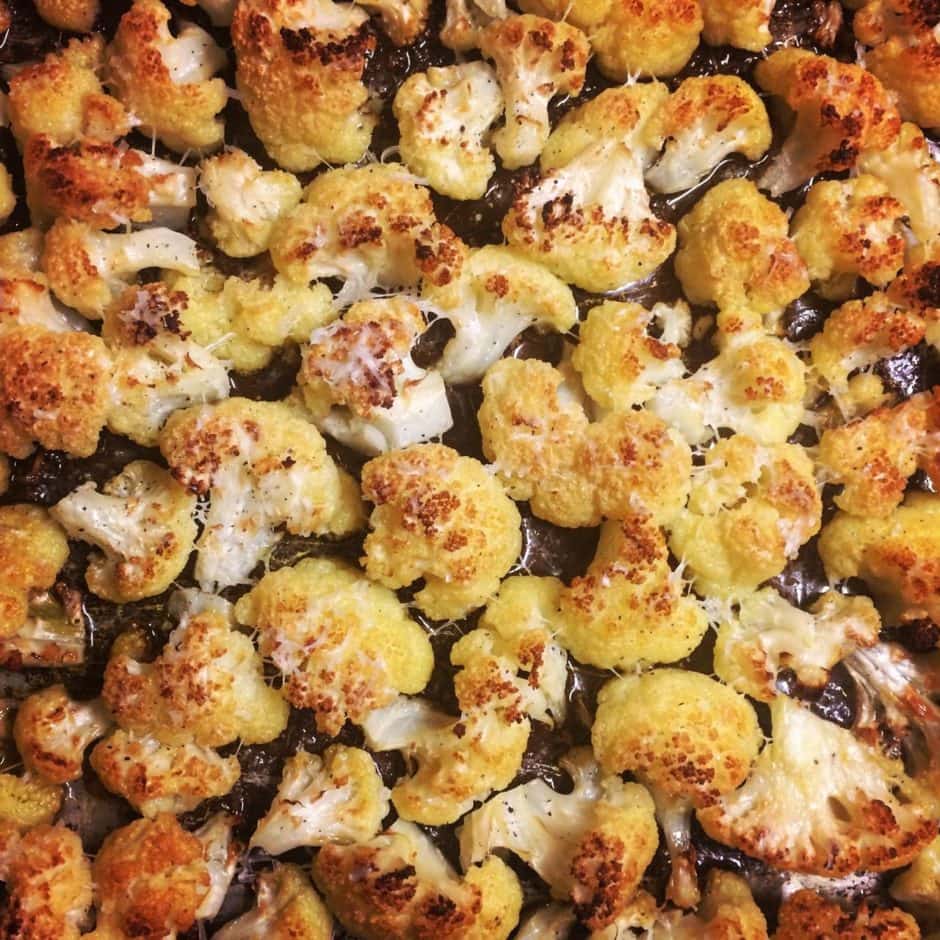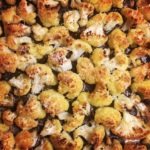 Roasted cauliflower with olive oil caramelizes resulting a sweet, nutty and healthy cauliflower dish.
Print Recipe
Pin Recipe
Ingredients
1

medium head cauliflower

2

garlic cloves crushed

Salt/Pepper
Instructions
Preheat the oven at 400 F (200 C).

Wash the cauliflower, take apart so you have small florets (the smaller-the quicker it cooks).

Mix with the crushed garlic add salt and pepper to taste.

Add olive oil. Starts with ¼ cup, making sure all florets are covered in oil, add a bit more if needed.

Cook in the oven for 30-40 minutes.

Sprinkle with some crumbled feta cheese or parmesan cheese. I add just a bit for taste, but it's really not necessary.
DID YOU MAKE THIS RECIPE?
Leave a comment or share on instagram and mention @greekdiet
Photo by Elena Paravantes © All Rights Reserved