The original recipe for Greek green beans! Smooth and velvety green beans with potatoes stewed in tomato, herbs and olive oil. They will melt in your mouth! Perfect as a main course or a side. And they are vegan and gluten free.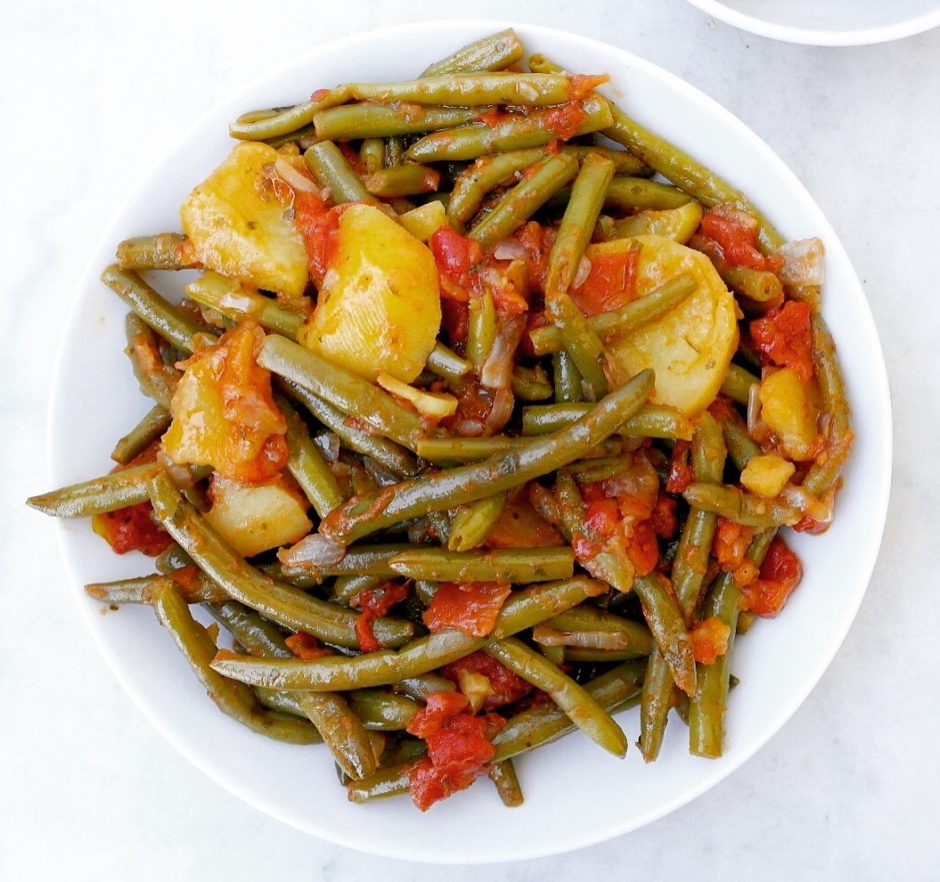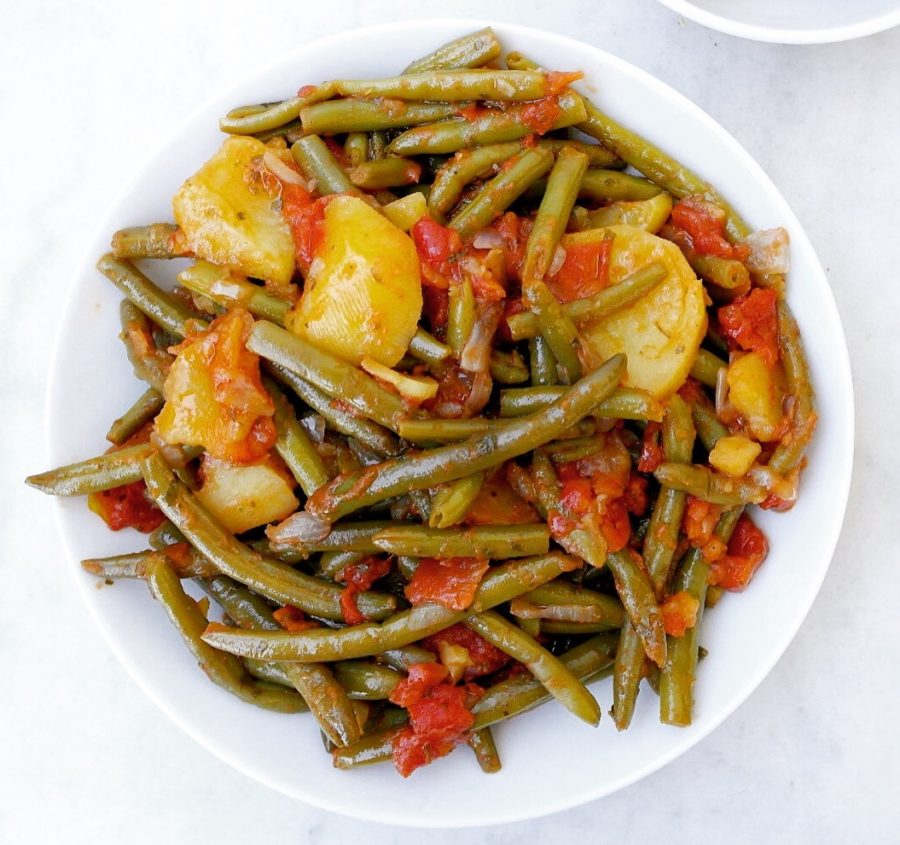 This particular recipe is a classic. Green beans stewed in olive oil, tomato, onions and herbs. We call them fasolakia lathera (pronounced fah-soh-LAH-kiah). Served with feta and bread it is delicious! Some people make them plain, others add potato and carrots as well. It is very easy, but the secret to making it delicious, is the olive oil. Do not -I repeat- Do not, try and make this with a few teaspoons of olive oil, you will need 1/3 cup of olive oil per one pound of vegetables.
Lathera – Greek Technique of Cooking
This dish belongs to the Greek category of "Lathera" dishes, it is a whole category of Greek recipes where vegetables are cooked in olive oil and tomato along with herbs. The word lathera refers to dishes cooked in olive oil. I love lathera! We eat this as a main course along with bread and feta cheese. I would say that this is the secret weapon of the Greek diet, it is why Greeks consistently have the highest intake of vegetables (per person) in the world. These dishes are very filling, because you basically consume about 4 servings of vegetables in one sitting, plus the olive oil provides satiety.
You probably will have guessed this, but lathera are very healthy. Not only are they a vegetable based meal, they are rich in fiber, antioxidants, good fats, vitamins and they are cheap. One serving does not cost more than 2 dollars.
And yes, they are easy to make. Lathera are made with seasonal vegetables. For example in the winter a typical dish is cauliflower, in the summer green beans and okra are very common. But lathera are perfect for the summer, especially as the warm weather has us craving vegetables rather than meat.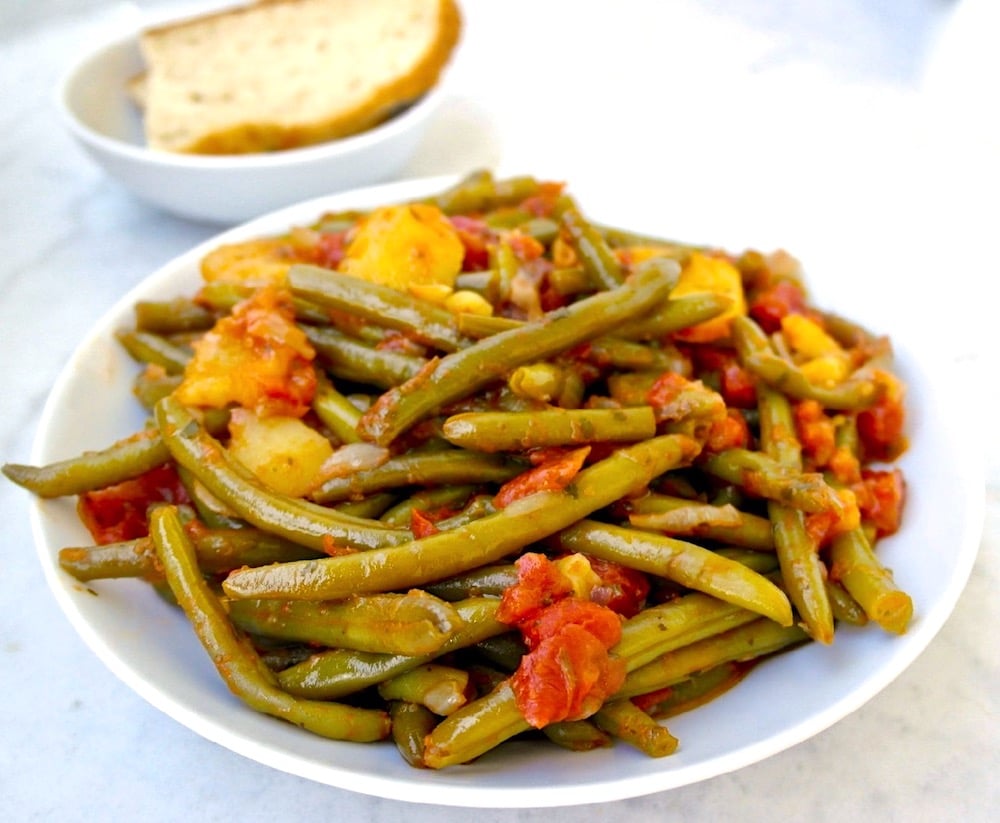 Greek Green Beans Ingredients
Green Beans: Ideally you would want fresh green beans, nothing beats the flavour of fresh., Having said that I use frozen green beans all the time and the dish will come out wonderfully. However, DO NOT use canned green beans, it will ruin the flavour, beauty and nutritional value of this recipe.
Olive Oil: Remember, these type of dishes belong to the category of lathera, they need the olive oil. Use extra virgin olive oil and use the amount that is required in the recipe. Do not try and use less, you will just end up with a watery and tasteless green bean dish.
Tomatoes: If making this in the summer, fresh tomatoes are the best. You can grate them or chop them. In the winter I use crushed tomatoes (I look for BPA free containers) for a smoother texture or chopped tomatoes if you want a slightly chunkier version.
Sugar: This can be optionally but my yiayia would add a pinch.
Potatoes: Potatoes are typically added to this dish to provide some sustenance as this was consumed as a main course, but I sometimes leave them out.
How to Make the best Greek Green Beans- Fasolakia Lathera
Start with the sauteing. Add the olive oil in the pan and saute the chopped onion. Just to understand the importance of olive oil in these dishes, the word "lathera" means "the ones with the oil". Not adding the olive oil will result in watery green beans that will taste bland. Olive oil helps bring out all the flavors and make this dish feel rich. You may be worried about calories, but remember that this is a main course and the rest of the ingredients pretty much have minimal calories so the result is a moderate calorie dish.
Add the potatoes (if using). You may soak the potatoes in water for 20 minutes ahead. Continue stirring for 2-3 minutes until the potatoes are coated in olive oil.
Add the green beans and stir some more.
Now you add the rest of the ingredients: parsley, salt, sugar and pepper. stor until everything is mixed.
Now add just enough hot water to cover the beans halfway. Do not cover completely, better to start off with less water and add as needed. You do not want watery green beans. Authentic Greek beans are soft and velvety in their sauce (olive oil and tomato) there should be no water left.
Simmer with the lid on for about 40 minutes (do not boil). Check the water levels. The beans are ready once there is no water left and the beans are soft.
Turn off the heat and let them sit with the cover on for 10 minutes. Enjoy warm or at room temperature.
Accompany with bread and feta.
Store i the refrigerator for up to 3 days.
What to serve with Greek Green Beans
Greeks usually enjoy this as a main course as I mentioned earlier. It is served with a slice of bread and feta cheese. You eat a large portion and it is filling. It also work well as a side dish, it pairs well with Juicy Roasted Greek Meatballs – Keftedakia, 5 Ingredient Glazed Honey Lemon Chicken Legs or Greek Burgers – Biftekia. And it's great as a Thanksgiving side dish.
You may also like these recipes
Want More Mediterranean Diet Guidance?
Get my top-rated book!
100 Recipes and a 14 Day Meal Plan!
Get it here >> The Mediterranean Diet Cookbook for Beginners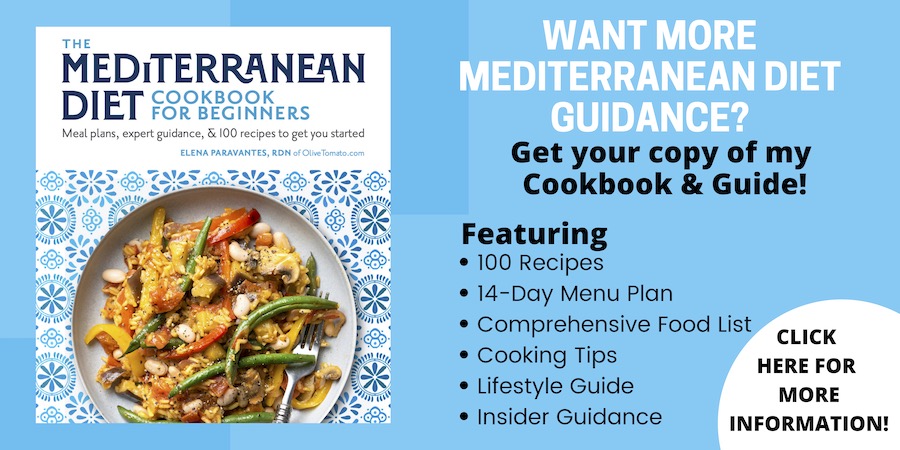 Greek Green Beans-Fasolakia Lathera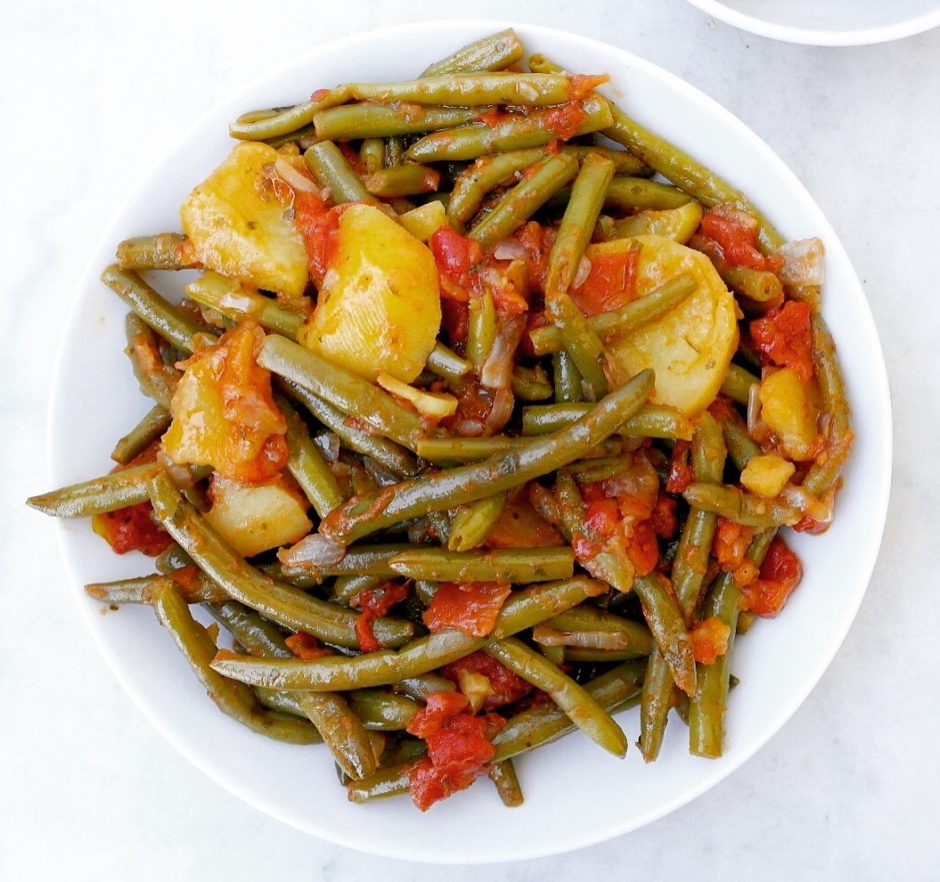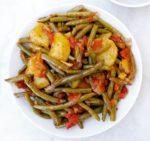 Tender cooked Greek green beans – fasolakia, with potatoes stewed in tomato, herbs and olive oil. These beans are so smooth and velvety, they will melt in your mouth.
Servings:
2
mains or 4 sides
Print Recipe
Pin Recipe
Ingredients
Instructions
In a medium pot, heat olive oil at medium to low heat. Sauté onion until soft.

Add potatoes and heat for 2-3 minutes.

Add beans and mix until covered with the olive oil.

Add the tomatoes, parsley, sugar and salt and pepper and mix.

Add hot water just enough to half cover the beans.

Simmer with the lid on for about 40 minutes (do not boil).

The beans are ready once there is no water left and the beans are soft.

Enjoy with bread and feta cheese
Notes
Enjoy warm or at room temperature.
Accompany with bread and feta.
Store i the refrigerator for up to 3 days.
Nutrition Facts
Greek Green Beans-Fasolakia Lathera
Amount per Serving
% Daily Value*
* Percent Daily Values are based on a 2000 calorie diet.
DID YOU MAKE THIS RECIPE?
Leave a comment or share on instagram and mention @greekdiet
Save for Later and Pin It!


Photos by Elena Paravantes © All Rights Reserved