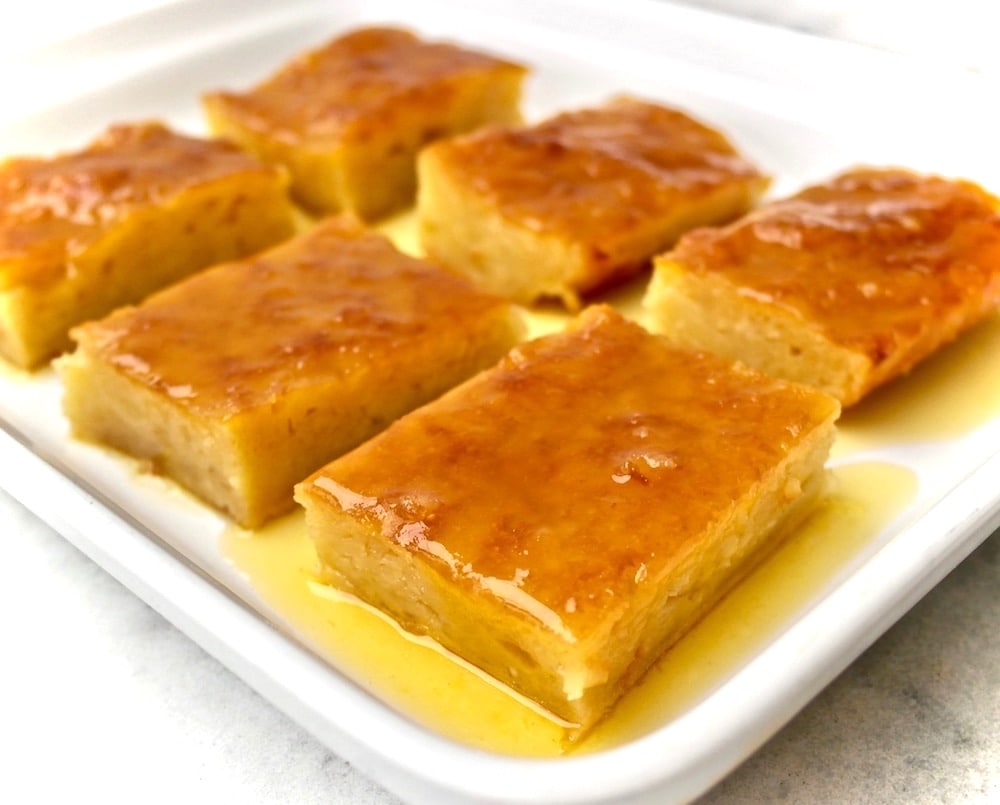 This Orange pie/cake is very popular here in Greece. It is a fragrant, juicy and decadent cake. We call it portokalo-pita, portokali means orange and while it is not exactly a pita, it does contain phyllo, but in another form. The phyllo basically replaces the flour. But don't worry, you will not need to spread layers of phyllo for this cake, instead you get to smash and crumble it!
The Syrup Sweets
Portokalopita belongs to a family of sweets we call here in Greece siropiasta, which means that they have syrup in them. Basically the cake is drizzled with syrup after it is baked and is left to absorb all the syrup. The result? A very juicy and irresistible cake. Baklava also is made this way.
These type of "syrupy" sweets, taste better 2-3 days later as the syrup is fully absorbed. You also may notice that you will have a good amount of syrup on the surface of the cake when you first drizzle it, but don't worry, it will be absorbed eventually, which is why you should wait at least 3 hours to after baking before serving. I also save a bit of syrup to drizzle when serving.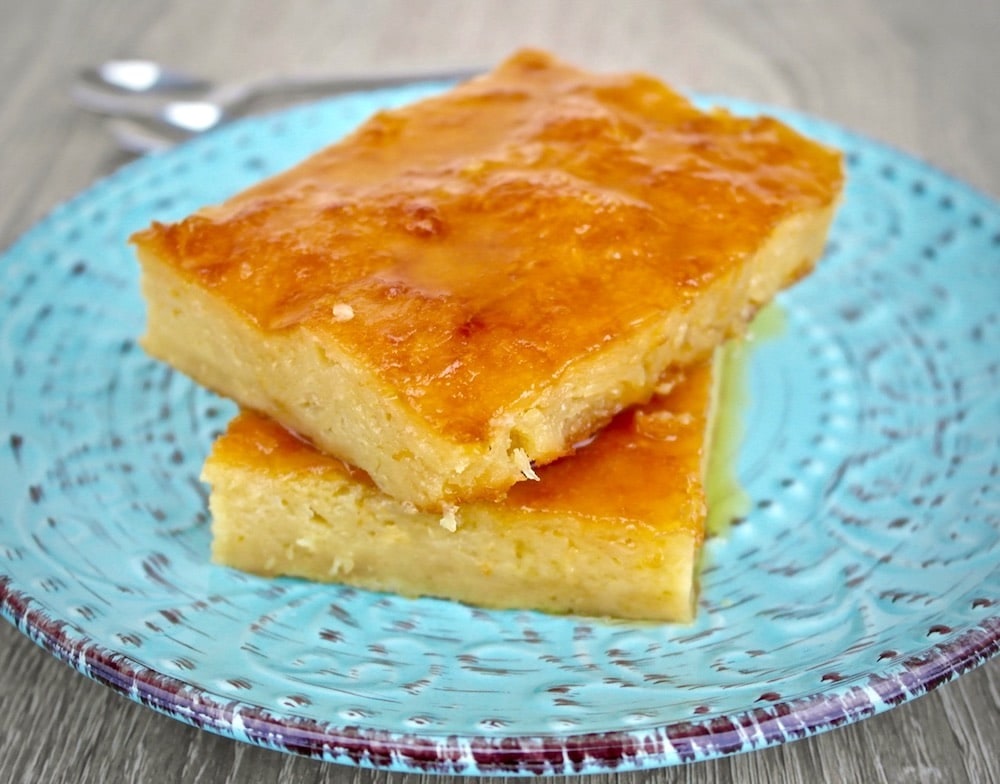 You may wonder why it is called orange cake. The syrup contains mostly orange juice rather than water and the orange zest in the cake gives it that zing. The syrup is made ahead of time as it is needed to be at room temperature before it is drizzled over the cake, otherwise the syrup will not be absorbed properly and you will end up with a dryish cake.
This cake is quite sweet so you do not need a large serving to satisfy your sweet tooth. I have used less sugar than usually recommended.,I also used olive oil instead of other vegetable oils and there is also a good amount of yogurt. So nutritionally it is a bit lighter than other cakes with less of the saturated fats.
Juicy Greek Orange Olive Oil Cake – Portokalopita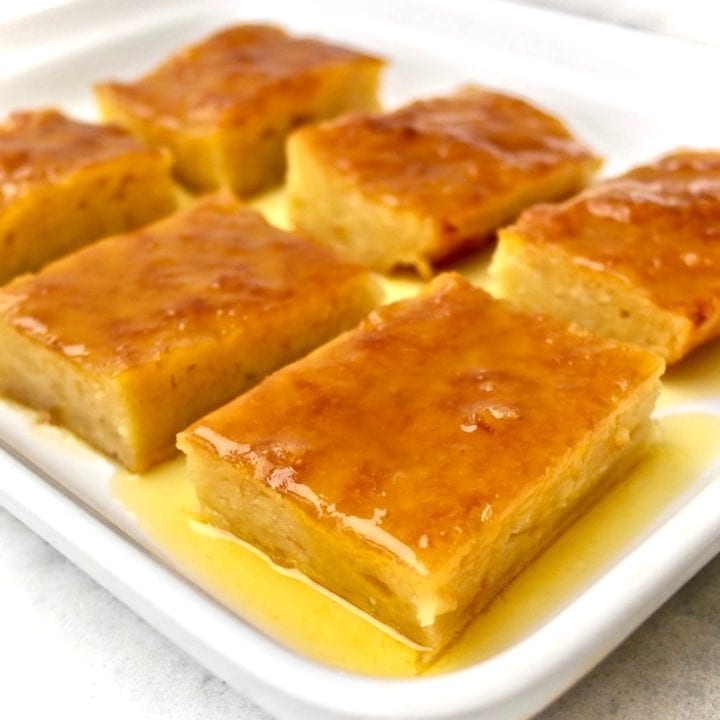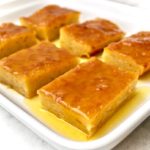 Print Recipe
Pin Recipe
Ingredients
For the syrup
1 ½

cup

orange juice

½

cup

water

1 ½

cup

sugar

1

cinnamon stick
For the cake
5

sheets of phyllo

about 6 ½ ounces or 180 grams defrosted if using frozen.

4

eggs

½

cup

sugar

1

cup

Extra virgin olive oil

2

teaspoons

vanilla extract

7 ½

ounces

yogurt

2

teaspoons

baking powder

orange zest from 2 medium oranges
Instructions
Preheat oven at 250 F (120 C).

Place 5 sheets phylo dough on a pan one next to the other in the oven (they may overlap) and heat for about an hour until phyllo is hard and crunchy (use fan if you have it). Turn them over half way. Once they are crunchy remove them from the oven and scrunch the phyllo breaking it in little pieces-set aside.

While the phyllo is drying out make the syrup (you can also make the syrup earlier).

In a small sauce pan mix the orange juice, water, 1 1/2 cup sugar and the cinnamon stick. Bring to a boil and then lower the heat and simmer for 7 minutes (only stir in the beginning). Set aside to cool.

Start preparing the mixture for the cake: In a large bowl add the eggs, sugar, olive oil, and vanilla. Beat until frothy.

In a smaller bowl, mix the yogurt and baking powder and set aside for 2-3 minutes. Add the yogurt to the egg mixture and slowly fold it in.

Add the orange zest and the crumbled phyllo gradually, gently mixing.

Increase the oven temperature to 350 F (180 C).

Grease a casserole dish or pan (I used 9 X 13 inches) and pour in the mixture and even it out using a spatula.

Bake for 35-40 minutes until the surface is a dark golden color.

Remove from the oven make a few slashes with a sharp knife and immediately drizzle the syrup (slowly) using a large spoon. Continue adding almost all the syrup (save about 2 tablespoons).

Let the cake sit for at least 2-3 hours.

Keep in the refrigerator and let it sit out a half hour before serving.

Cut in square pieces and drizzle a bit of the saved syrup before serving.
DID YOU MAKE THIS RECIPE?
Leave a comment or share on instagram and mention @greekdiet
SAVE FOR LATER AND PIN IT!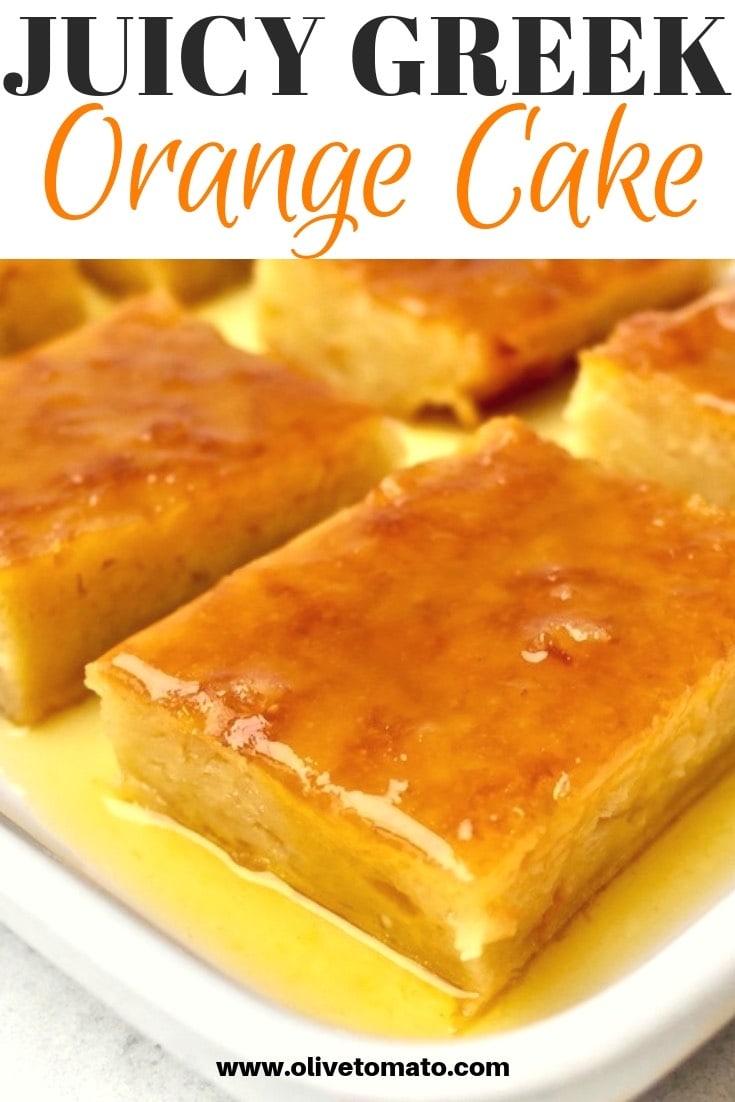 Photos by Elena Paravantes © All Rights Reserved