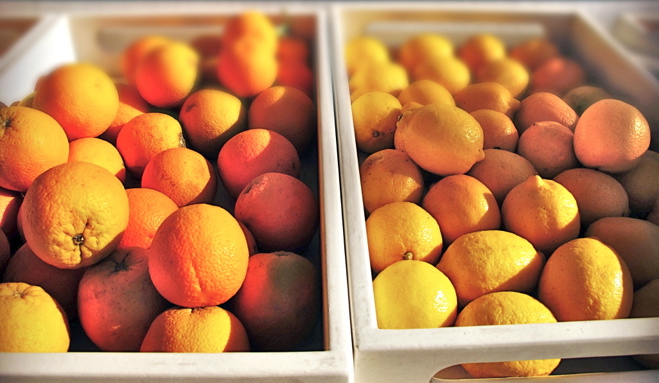 Forget about the bland and boring diabetic diets and learn why the delicious Mediterranean diet can be an eating pattern you can live with.
Charilaos Dimosthenopoulos,SRD, Clinical Dietitian and Biologist based in Athens, Greece explains why the Mediterranean diet can be the ideal diet for individuals with diabetes.
Mediterranean Diet and Diabetes
The traditional Mediterranean diet is an ideal eating pattern for the prevention of cardiovascular disease and for other health issues. The main characteristic of this diet is the use of natural, whole foods and the avoidance of highly processed foods. Unfortunately, the westernized way of living has influenced the diet in most of the countries located in this area, changing the eating habits of the Mediterranean people.

Diabetes is a disease with many complications, and the diet plays a crucial role in the treatment of diabetes. Dietetic recommendations have varied over the years, and today these recommendations are not so strict as they were in the past. They emphasize important but easy lifestyle changes, education, reduced energy and fat (approximately 30% of total daily energy) intake, regular physical activity and if necessary long-term weight loss of 5–10% of the body weight. Low-carbohydrate diets, which restricted total carbohydrates to very low quantities, are no longer recommended.The latest guidelines for the treatment of diabetes, recommend flexible dietetic regimes.
A Diet Ideal for Individuals with Diabetes
The Mediterranean Diet is an ideal diet for people for diabetes. Many of the components of this diet are those that are recommended for individuals with diabetes…. The high consumption of vegetables, salads and wholemeal cereals, in parallel with the high consumption of fish and poultry and lower consumption of red meat and full fat dairy products are the most common of the similarities. Both diets also suggest the consumption of olive oil as the main source of fat in the daily diet plan, and the consumption of alcohol, in the form of wine, in moderation.
The main difference between the diets is the consumption of foods which are sources of carbohydrates and high Glycemic Index (GI) foods, such as rice, potatoes and bread,  these foods are consumed every day, in all the meals, but in such amounts and quality that will not affect the glucose control negatively.
People from the Mediterranean area consume bread or pita bread, either with meals or separately as a snack, combined with cheese, vegetables, honey, jam, olives. However, consumption of bread (especially white) which has a high Glycemic Index may affect blood glucose levels in a person with diabetes. The same applies to rice and potatoes, cooked as a main meal, and less with pasta dishes.
Charilaos Dimosthenopoulos,MMedSci.SRD is a Clinical Dietitian and Biologist based in Athens, Greece. He is Manager of the Nutrition Department of The Laiko General Hospital in Athens, Greece and serves on the Board of Directors of the Hellenic Diabetes Association. You can find more information in Greek at www.dimosthenopoulos.gr
Photo Credit: Patrick Denker