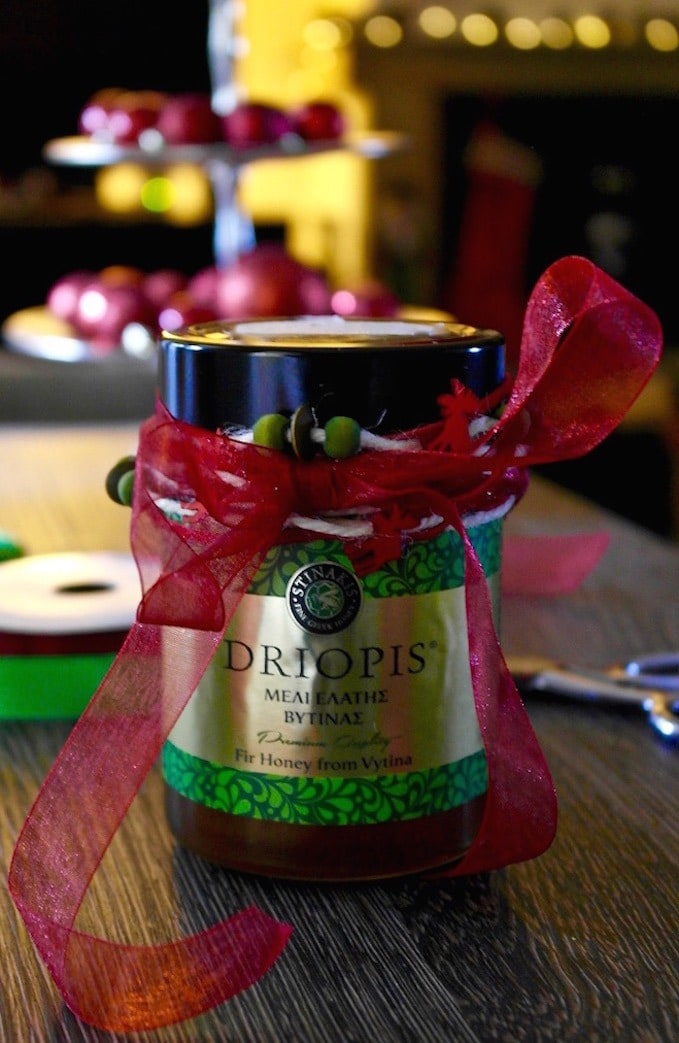 Christmas is approaching and I as most of you, are running around last minute trying to find the right gifts for everybody on my list.
One gift I find that most adults like is food. And I also love giving food. It's fun to go shopping for a fancy food item you would probably not necessarily buy for yourself. Now as my job involves the Mediterranean diet, many gifts have that component present. I find that Mediterranean ingredients are not only delicious, but healthy as well. These type of gifts not only taste good but are also good for you.
Now, obviously there a lot of places that specialize in these gift baskets, but as it might be last minute you can always make your own. And don't worry if you don't have access to a specialty store, you can pretty much get everything at a large grocery store, just look for a fancier version of it. I'm not recommending anything too difficult to find, because at this point it's a bit to late to go around searching for that special product. And the best part is that these gifts will definitely be used, and they might even encourage someone to improve their eating habits.
Apart from adding the items below in a large basket, you can create combos of products for smaller gifts.
Here are some ideas
1. The Liquid Gold Package
Includes: A Bottle of Olive Oil. Just make sure it is extra virgin olive oil. Don't buy a big one. Olive oil should be used pretty quickly while it is still fairly fresh. So if the person is new to olive oil, a large bottle maybe a bit overwhelming. Look for Cold Pressed, Extra Virgin Olive Oil. Check if there is a harvest date, if there is, pick that one. Tie a ribbon around it and put in those special bags for wine bottles and you are set.
2. The Antipasto Package
Includes: A trio of olives, sundried tomatoes and capers. I always have these three non-perishable items in my kitchen. First of all these ingredients are prominent in the Mediterranean cuisine. You can use them in salads, pasta and meat, but we often put them on a plate and make a small antipasto platter accompanied with bread sticks or rusks. Get 3 of about the same size and same brand.
3. The Energy Package
Includes: Honey and Walnuts. This combo includes ingredients that are often used in Greek sweets, but I find that there best use is in yogurt. A nice creamy Greek yogurt topped with walnuts and honey is perfect. In some cases just walnuts drizzled with honey are served alone as a dessert. Since this is for a gift, try and get a nicer honey. Wrap the honey with a big bow.
4. The Mediterranean Trail Mix Package
Includes: Nuts and Dried Fruit
Nuts and dry fruits are an important part of the Mediterranean diet. They make great snacks, you can make your own trail mix with them and of course use them in various recipes such as cakes, salads and pasta too. Choose walnuts, pistachios, almonds, dry figs, dates and raisins as those are commonly consumed in the Mediterranean diet. Place 2 small bags in a small wooden bowl, wrap with cellophane wrap, fasten with a thick ribbon.
5. The Soothing Package
Includes: Chamomile and Honey.
Greeks in particular are known to drink all sorts of warm beverages made from herbs from the countryside such as chamomile, mountain tea and nettle. Many of these teas are rich in antioxidants. Get a wide mug a place a small container of honey along with herbal tea bags.
Photo by Elena Paravantes