Start your day right with 5 of the best foods to eat for breakfast on the Mediterranean Diet.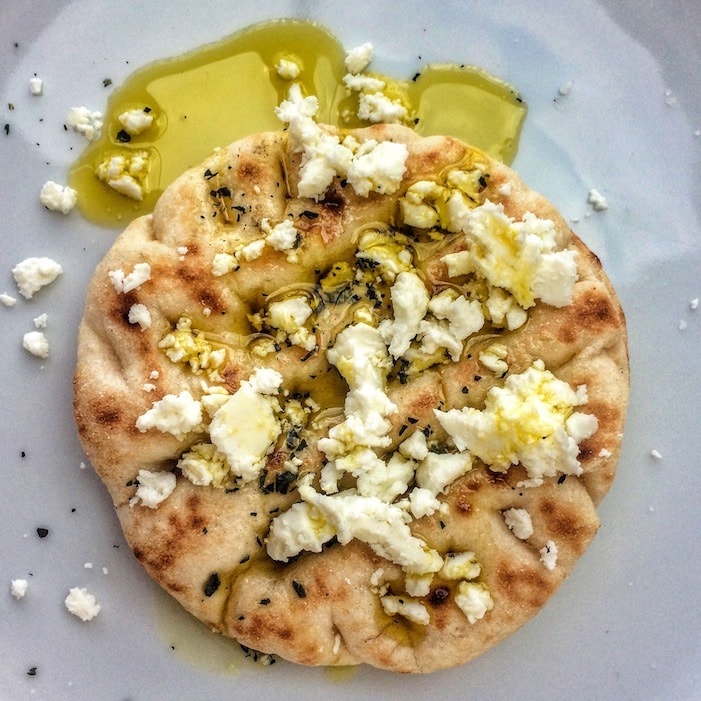 The Mediterranean diet is known to be an eating pattern rich in vegetables, fruit, good fats and more! One of the most common questions I get is what should I eat for breakfast if I'm following a Mediterranean diet? Traditionally, and even today the breakfast first thing in the morning was not a large meal. Usually, it is something small: a coffee and a rusk and than a larger snack at 10. The meal at 10 is called dekatiano. Deka in Greek means ten, so it translates in to the 10 o'clock meal. Whether you eat early or later consider these breakfast choices:
1. Kagianas- Scrambled Eggs with Tomatoes and Feta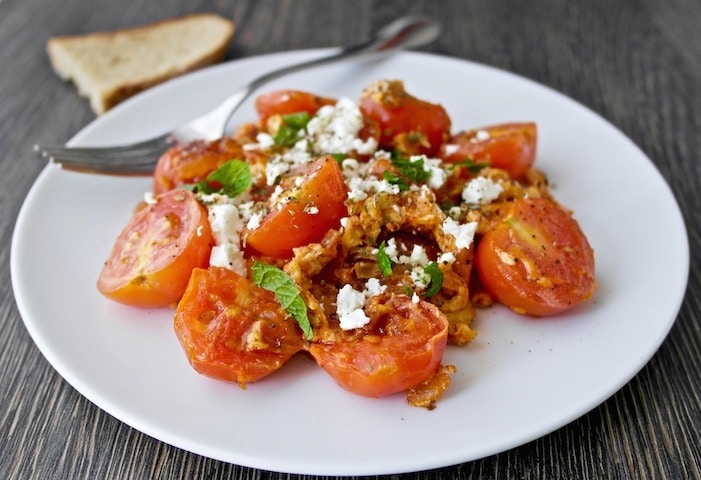 A Greek classic egg recipe: scrambled eggs with tomatoes and feta. You'll get a good amount of vegetables by adding plenty of tomatoes, accompany with some whole wheat bread and you have complete meal. Get the recipe here!
2. Yogurt with Honey and Walnuts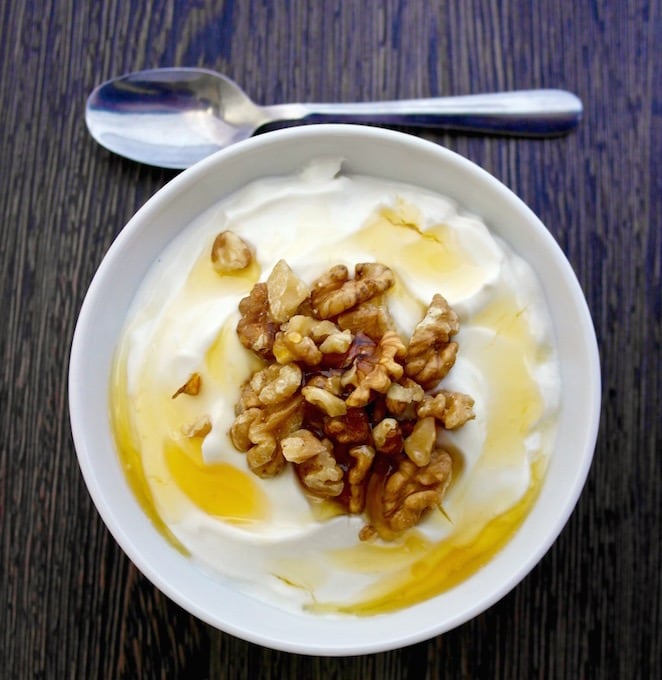 A classic choice, yogurt is such an important part of the Greek diet. Typically it can be consumed with a bit of starch in the morning such as a piece of bread or a rusk. Or you can add a touch of yogurt, walnuts and some seasonal fruit. This is a filling breakfast and offers a good amount of protein as well.
3. Toast Topped with Good Fats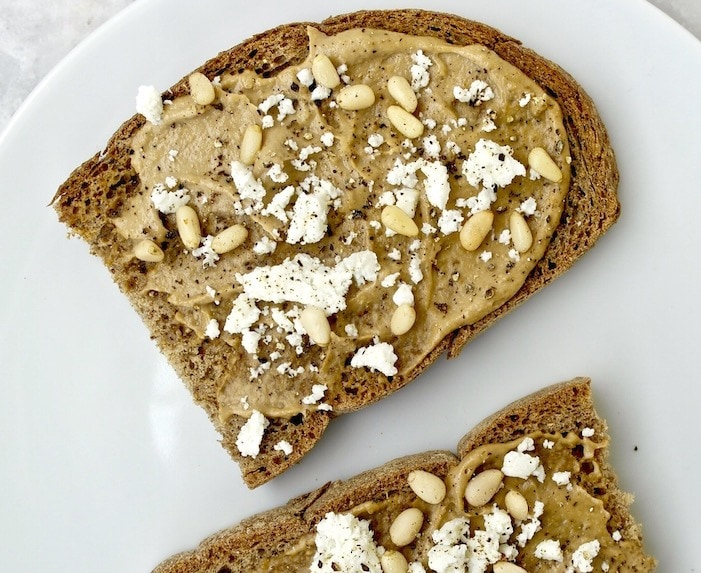 Tahini, is often used during the Greek fasting period as it is a vegan source of protein plus it is rich in good fats. Spread it on whole wheat bread, sprinkle with pine nuts and you are set. Some add a touch of honey instead for some sweetness. Apart from tahini, you can make other types of "toast". You can use pita bread (as I did above) and drizzle some olive oil and a bit of cheese. Or you can of course top with avocado, also a good fat, or some peanut butter (no sugar added). Get the recipe for tahini toast!
4. Olive and Feta Bread – Eliopsomo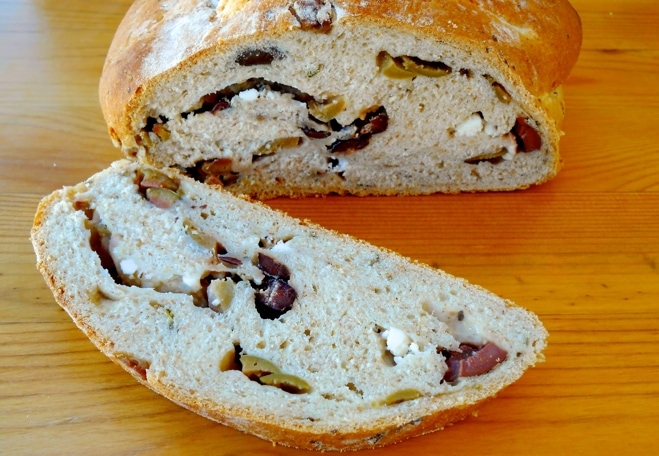 I love this bread. I generally like eating drier foods in the morning, so this bread is perfect. It's savory, has a bit of cheese to fill me up and I used whole wheat flour for extra fiber. Make it the day before and have a couple of slices for a quick breakfast. And if you are vegan, just omit the feta. Get the recipe for olive and feta bread!
5. Savory Pies – Pites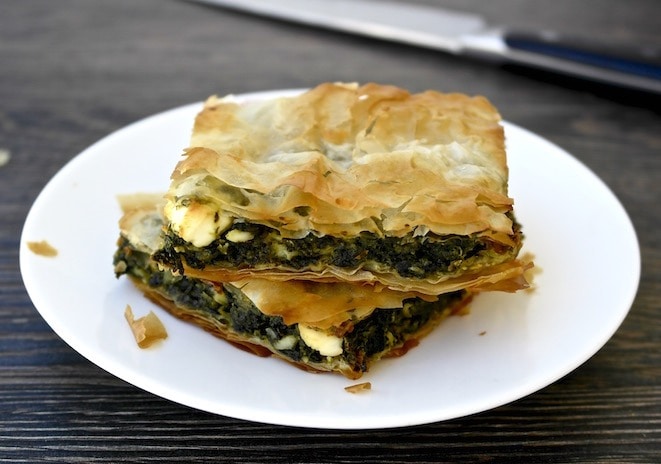 This is by far the most popular choice of breakfast for Greeks. Savory pies such as cheese or spinach pies are available every where in Greece. Make a big batch of your own and freeze them. Take them out the night before and heat up in the morning. There is a huge choice: cheese pies, spinach pie, greens, zucchini, the list is endless. Click for Greek pie recipes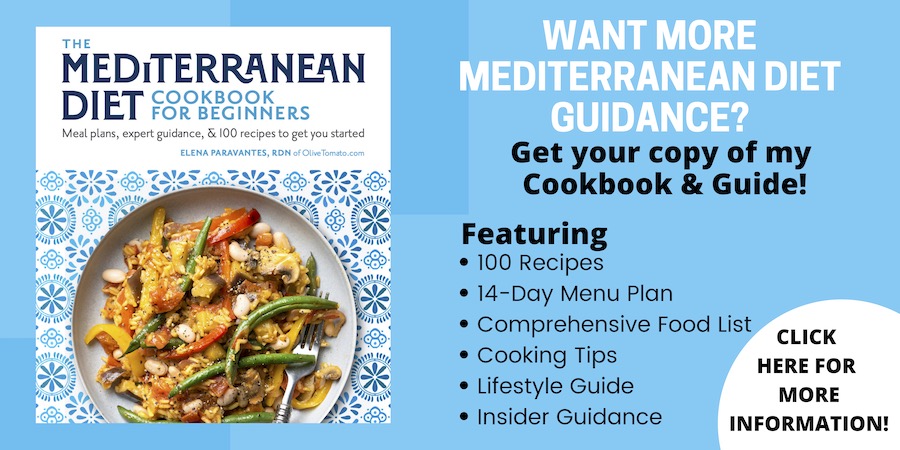 SAVE FOR LATER AND PIN IT!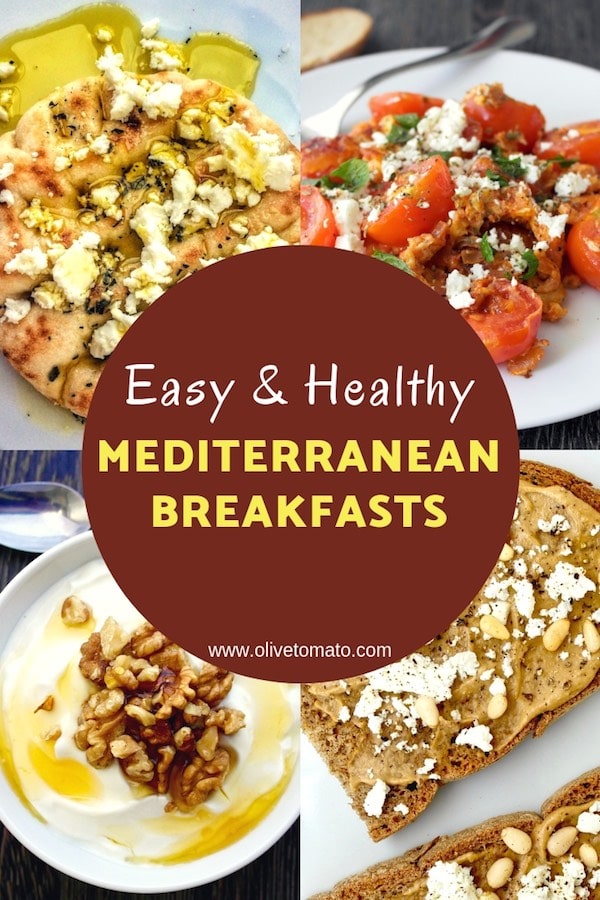 ---
---
Photos by Elena Paravantes © All Rights Reserved