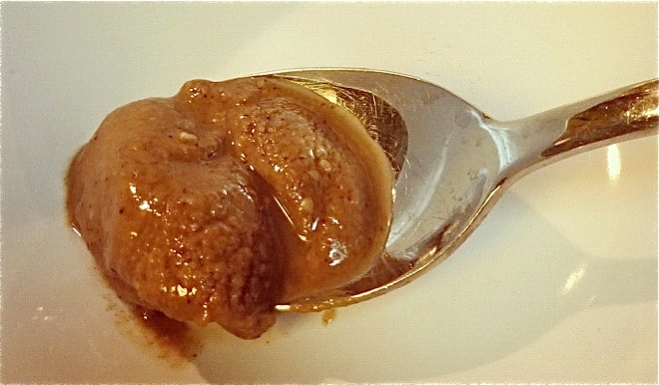 We usually associate tahini with Middle Eastern cuisine, and more so as an ingredient in hummus (which by the way, although delicious and healthy, is not Greek). But tahini has played an important role in Greek cuisine too. Since antiquity, sesame was a common ingredient in many ancient Greek recipes. In modern years, tahini is used mostly during periods of religious fasting. As we mentioned in an older post, with strict fasting Greeks were not allowed to consume olive oil during the week, but they could consume fats from seeds and nuts and that's where tahini comes in, not only as a source of healthy fat but of protein as well.
Tahini is basically sesame seed paste or sesame butter. It's the same concept as peanut butter, but instead sesame seeds are used to make it. I have to say that Greeks love their tahini. When I first started consulting Greek clients, I would recommend peanut butter, and they would give me a puzzled look; for them eating peanut butter just seemed weird, peanuts are to accompany a drink, not to spread on bread, I guess it was a bit too "American". Tahini is a much more familiar taste.
In recent years tahini has gained even more popularity, as tahini companies are strongly promoting their products. In almost every super market you can find tahini with different flavors such as honey tahini, chocolate tahini and even orange tahini (see photo below).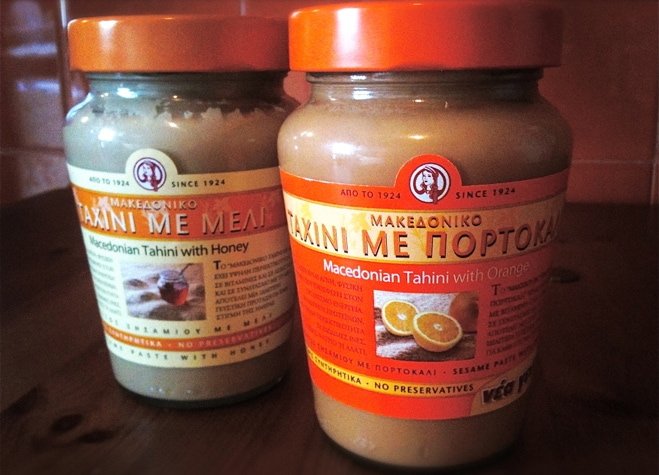 Tahini is an excellent source of protein and vitamin E and a good source of iron, calcium and copper. It also contains lignans a group of substances that have antioxidant activity and appear to lower cholesterol levels in the blood, but also protect from cancer. Tahini is high in fat (like peanut butter) but most of the fat is the good kind: monounsaturated and polyunstaturated.
If you use peanut butter in your diet, it may be worth it to try tahini as well. While tahini has less protein than peanut butter, it contains more calcium, iron, fiber and polyunsaturated fats.
Nutritional Value per 1 tablespoon tahini: 89 calories, 2.5 grams protein, 8 grams fat, 3.1 grams carbohydrates
In my next post, I'll present healthy recipes with tahini.
Photo Credit: Sesame Paste by kattebelletje