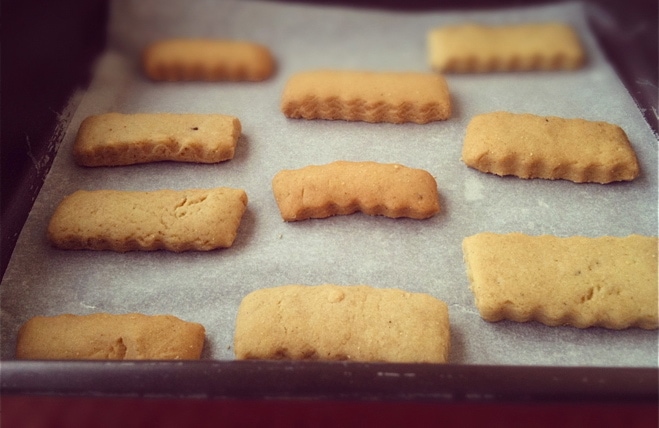 This recipe is from a Greek Monastery Cookbook, that I use often as it has a lot of vegetarian recipes. These cookies are made during fasting periods as they do not contain any animal products or olive oil (which is also not allowed during the week during Greek Orthodox fasting).
Vegan Tahini Cookies
INGREDIENTS
7 ½ cups self-raising flour
Juice from 4-5 oranges
Lemon zest from 1 lemon
1 teaspoon cinnamon
4 tablespoons tahini
½ cup brandy or cognac
4-5 tablespoons sugar
1 cup toasted ground almonds (without the skin)
DIRECTIONS
1. Preheat the oven at 350 degrees.
2. In a large bowl mix the the tahini and the orange juice.
3. Add all the ingredients except the almonds, and a knead until the mixture is mixed well.
4. Add the almonds and knead until incorporated.
5. Shape the cookies in any shape you like.
6. Bake for about 25 minutes until golden.