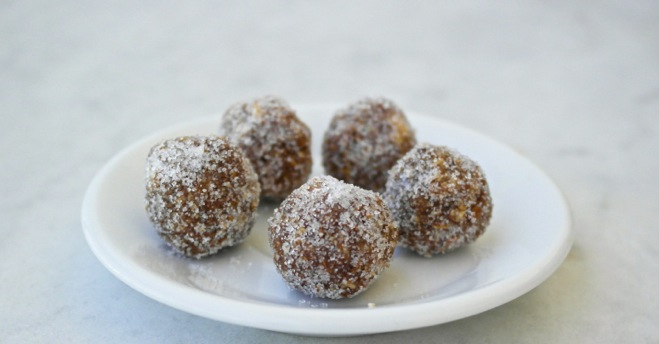 I've been involved in a few projects lately and one of them was discussing the Greek Diet and Greek island cooking on a cruise.
Yes this was a fun job because we also were able to take a 4 day cruise on the Greek islands. While I had travelled to most of these islands, visiting them in March provided a different perspective compared to the summer months. Islands such as Mykonos and Santorini were serene and well . .. quiet. It was a nice change and you really see the beauty of the island and the people. Whether that is a simple cafe in Mykonos or the UNESCO Heritage site on the island of Rhodes; one of the best preserved Medieval towns, or a tiny church on the edge the town on Patmos or the extreme scenery of Santorini.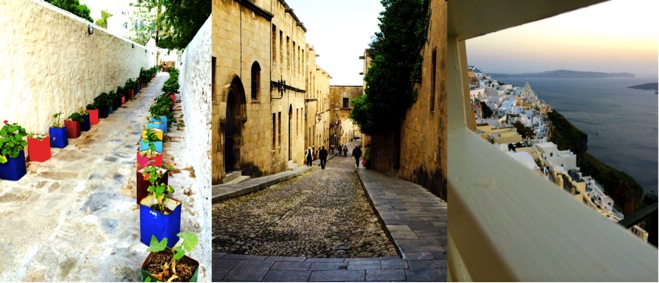 On the cruise I coordinated and translated a cooking demonstration of a Greek cook Ms. Dimitra Vrettou who presented several recipes for the travelers on the cruise. Among other things she actually made cheese from scratch which was quite impressive. Another recipe which was not as difficult, but equally impressive we're these little sweets made of almond and a few other ingredients everyone has around the house and the best part: it requires no baking. Oh, and I almost forgot: it is vegan too.
Sweets made from almonds are called amygdalota in Greek from the word amygdala which means almonds. As Dimitra explains almonds were an important source of income for her island (Kea- Tzia) and so they also had many recipes using them, mainly in sweets. These type of sweets were served often at weddings or at baptisms right after the event at the church, but also something to have around the house in case someone dropped by unexpectedly, you need to have something for kerasma (an offer), something to offer to your guest. It is a no-no for Greek hospitality to offer just a coffee, or just a glass of juice, or just a glass of water, there has to be something small to eat with it.

Nutritionally they are not unhealthy because a large part of these are made from almonds which are a good protein source and also contain good fats, so when you eat them they are quite filling. The rest of the ingredients are basically sugar, cocoa and bread crumbs. I used orange juice instead of brandy or mastiha because these were also given to kids, but if you use liquor the mastiha is nice as Dimitra explains, it gives a sweeter taste compared to brandy.
Be careful not to add to much liquid as you will not be able to form the balls. Also if you ground the almond yourself do not over grind as you will end up with a paste rather than a powder.
I played a bit with the ratios and I found the amounts below to work best for my taste, not too sweet but not too bitter or almondy either. You can also change them a bit and have a different result.
No Bake Almond- Cocoa Bites, A Recipe from the Greek Islands
INGREDIENTS
2 cups Almond powder ground from almonds with the skin
½ cup + 1 Tablespoon Sugar
1 ½ Tablespoon Cocoa Powder
¼ cup + ½ Tablespoon Bread crumbs
2 ¼ teaspoon Brandy or Mastiha or Vanilla extract
1 ½ Tablespoon Orange Juice
Sugar for dipping
DIRECTIONS
1. Mix all the ingredients in a bowl except the vanilla (or brandy or mastiha) and the orange juice
2. Mix the alcohol or vanilla with the orange juice in a small cup and add to the almonds until it is wet. Knead a bit until well combined. Mold into little balls, I make them a bit smaller using about 1 teaspoon, but you can make them bigger as well.
3. In a plate or shallow bowl put your sugar and roll the balls in it.
Serve with a tall cold glass of water
Photos by Elena Paravantes