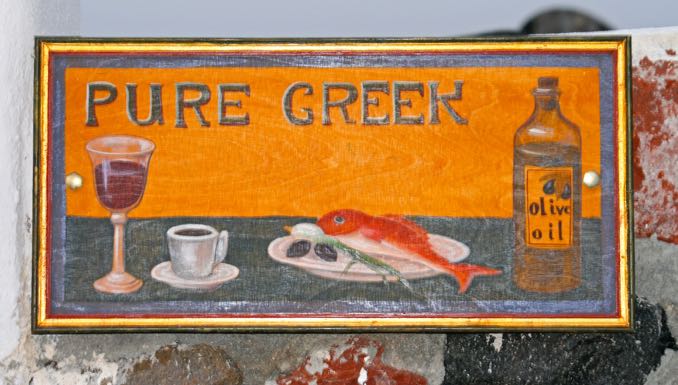 A new study coming from Spain showed that women who were consuming about 4 tablespoons of olive oil a day and a Mediterranean diet were less likely to have breast cancer 5 years later. According to the researchers the women consuming olive oil had a 68% less risk of developing breast cancer.
The reason I say Greek Diet in the title is because only Greeks consume about that amount of olive oil (4 tablespoons) on a daily basis, Italians and Spaniards consume half of that. So not something out of the ordinary if you are following a Greek Mediterranean diet.
This is not the first time olive oil has been associated with reduced cancer risk, previous studies have also observed a protective effect of olive oil for breast cancer. Certain components of olive oil have anti-inflammatory and ant carcinogenic action and may affect estrogens and progesterone tumors. The study comes from a larger study, the now famous Predimed study , a long-term nutritional intervention study aimed to assess the efficacy of the Mediterranean diet in the primary prevention of cardiovascular diseases.
It needs to be noted that the women in the study were following a Mediterranean diet and that is important because it may be a combination of the diet and olive oil that has this effect, not just the olive oil alone,
Now I've mentioned it before, that to get the benefits of the Mediterranean diet and olive oil you need to eat a minimal of 3 tablespoons of olive oil a day, not one teaspoon which is the average consumption in the US.
Again, to do this without gaining weight you have to follow a Greek-Mediterranean diet that is heavy on vegetable main courses so that there is a balance in calories.
You also have to make sure you use extra virgin olive oil that is fresh, which means it would be good to get an olive oil with a harvest date on the bottle. Old olive oil does not have those benefits.