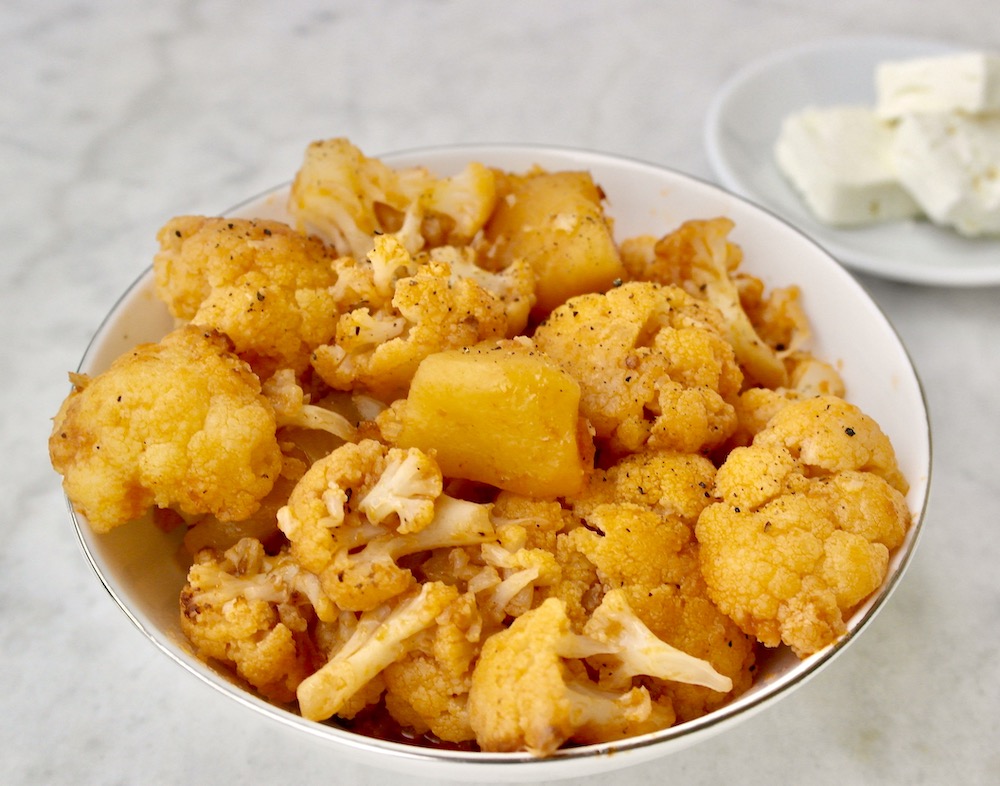 This is the classic way Greeks cook cauliflower which we pronounce it kounoupithi. Surprisingly this is a comfort food for many of us. Yes, imagine that, cauliflower a comfort food. But we associate it with winter, it is a dish traditionally made in the cool months as this is when cauliflower is available. The "tomato" that is used is actually tomato paste. This is because, as tomatoes are not in season in the winter, many "winter" traditional recipes use tomato paste which was a way to preserve tomatoes.
This is basically a lathero, in other words vegetables cooked in olive oil and some form of tomato. It may be called kounoupithi yiahni or kounoupithi kokkinisto or kounoupithi kapama. One thing that is important to note is that as with all lathera, you cook the vegetables until they are only left with their olive oil, it should not be watery.
This recipe is my mom's, she adds a few spices which really make a difference in this dish. Many traditional recipes use onions, this one does not. My mom also adds potatoes. This is a common practice, because since this is a main course, the homecooks would add potatoes to add some more substance to the meal and stretch it so that it could feed more people.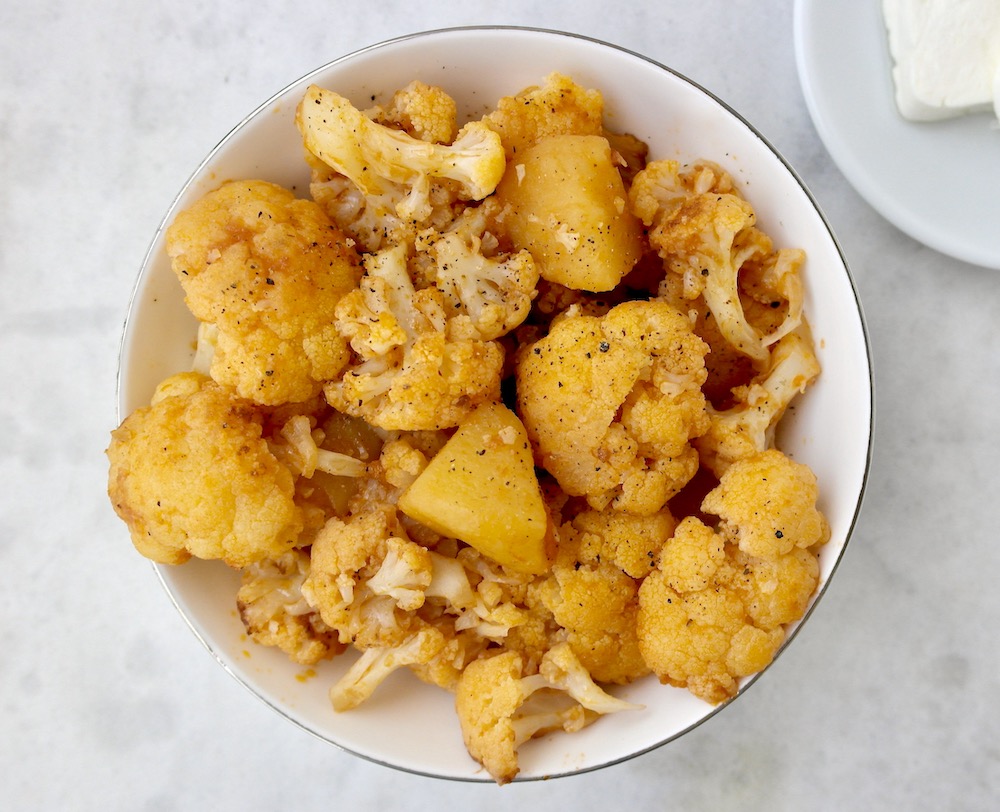 It really is a humble dish that was consumed regularly during the winter months along with feta cheese and bread. But, when I think about its nutritional value, it offers so much. First of all those cancer fighting antioxidants and fiber in the cauliflower, the lycopene from the tomato and the olive oil providing the good fats and its own antioxidants. And since it is consumed as a main course, you really are able to fulfill a large amount of your daily vegetable needs with this dish. Imagine one large cauliflower head is enough for about 2-3 people.
And this is the beauty of these cooked dishes, the fact that you can actually eat a half cauliflower head in one meal, as opposed to trying to eating 2-3 tiny raw cauliflower florets dipped in ranch dressing…
Traditional Greek Braised Cauliflower Recipe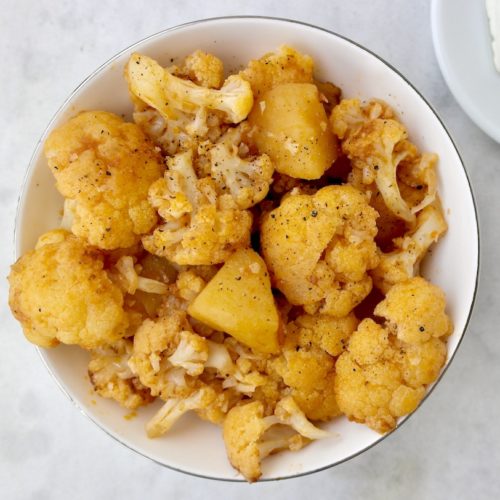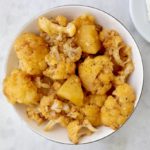 Soft, tender cauliflower stewed in olive oil and tomato sauce and flavored with spices.
Print Recipe
Pin Recipe
Ingredients
1

medium cauliflower head washed and separated in medium sized florets

½

cup

olive oil

1

potato cut into small pieces

2

tablespoons

tomato paste

3

allspice berries

1

stick cinnamon

3

clove

buds

salt/pepper
Instructions
In a large pot, or deep pan heat the olive oil, add the cauliflower, potatoes, and spices, pepper and sauté, browning the cauliflower a bit.

Add the tomato paste and 1 teaspoon salt, swirl it around heating it as well.

Add some hot water until cauliflower is about half way covered (you can always add more later if needed). Stir gently.

Lower heat, assemble cauliflower so that that stems face down. Cover pot and let it simmer for about 30-50 minutes (check that the cauliflower is very soft, but not falling apart, also the sauce should not be watery).

Serve warm or at room temperature, spoon some sauce on top and some feta cheese.
DID YOU MAKE THIS RECIPE?
Leave a comment or share on instagram and mention @greekdiet
Photo by Elena Paravantes