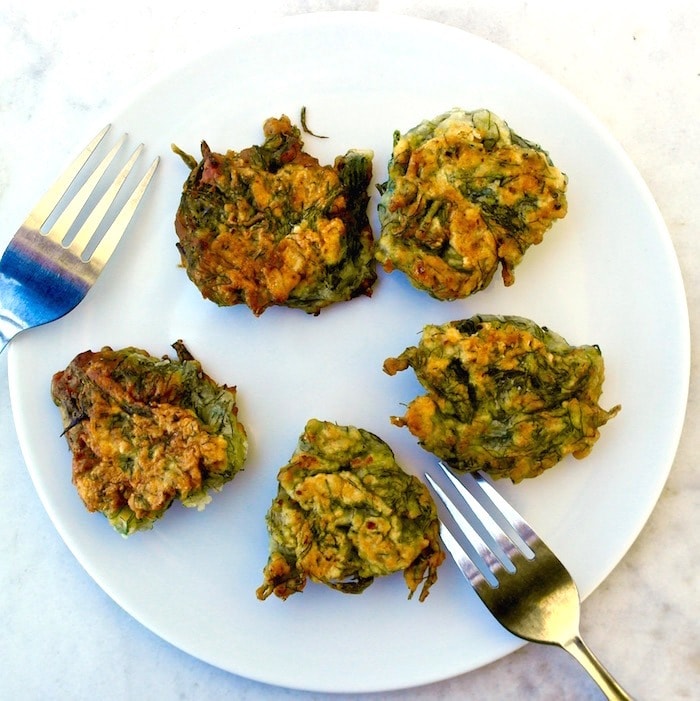 Greeks are known to make patties out of nothing: Just out of some vegetables or greens along with some flour, a bit of olive oil and voila! You have a dish. These humble dishes really came out of the need to use anything that was available and in Greece's case that was vegetables, greens and olive oil. The result is delicious food that in most case is also vegan.
I first had these fritter/patties on the island of Kithira, actually that's the only place I've had them. Crete also has the famous pita that is stuffed with fennel leaves as well. As you may have understood by looking at the photo, this recipe uses the feather-like leaves not the bulb. You can find them at Greek markets in bunches, just the leaves-not the bulb. Actually in most Greek recipes you find fennel leaves not the bulb.
Fennel is very aromatic, it has the same flavor compound as anise, anethol, so these patties do not need much in terms of other herbs. And since ouzo also has an anise base, these are actually nice to serve as a meze with the drink.
Greek Fennel Fritters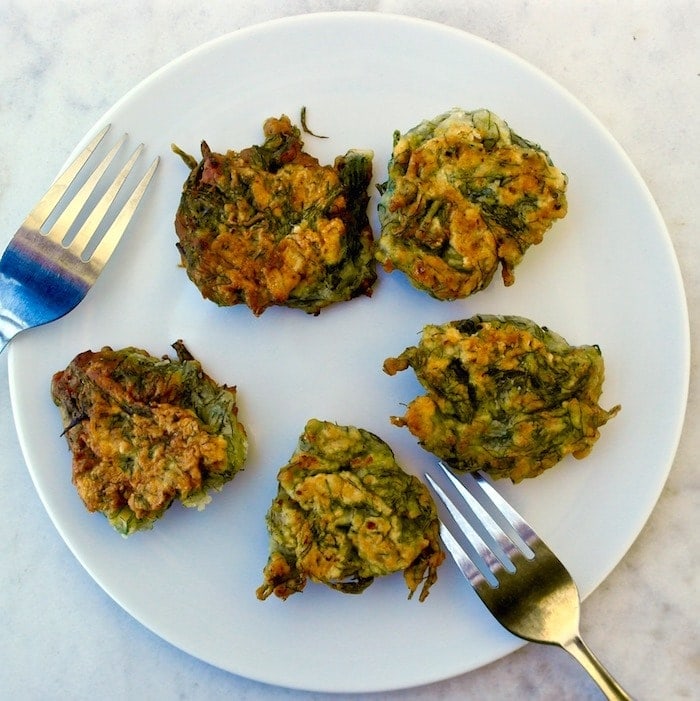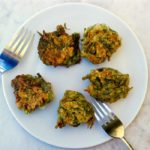 These crispy and very aromatic vegan patties made from fennel leaves are a perfect accompaniment to ouzo.
Print Recipe
Pin Recipe
Ingredients
Instructions
Mix the fennel with the onion.

In a separate bowl mix the dry ingredients and add to fennel mixture.

Add ¼ cup water and mix until you have a batter like mixture, it should be soft but not too liquidy.

Heat, the olive oil in a pan, once the oil is hot, add tablespoons of the batter and fry about 2 minutes on each side until browned.

Place on a plate with paper napkins to absorb any oil.

Serve immediately.
DID YOU MAKE THIS RECIPE?
Leave a comment or share on instagram and mention @greekdiet