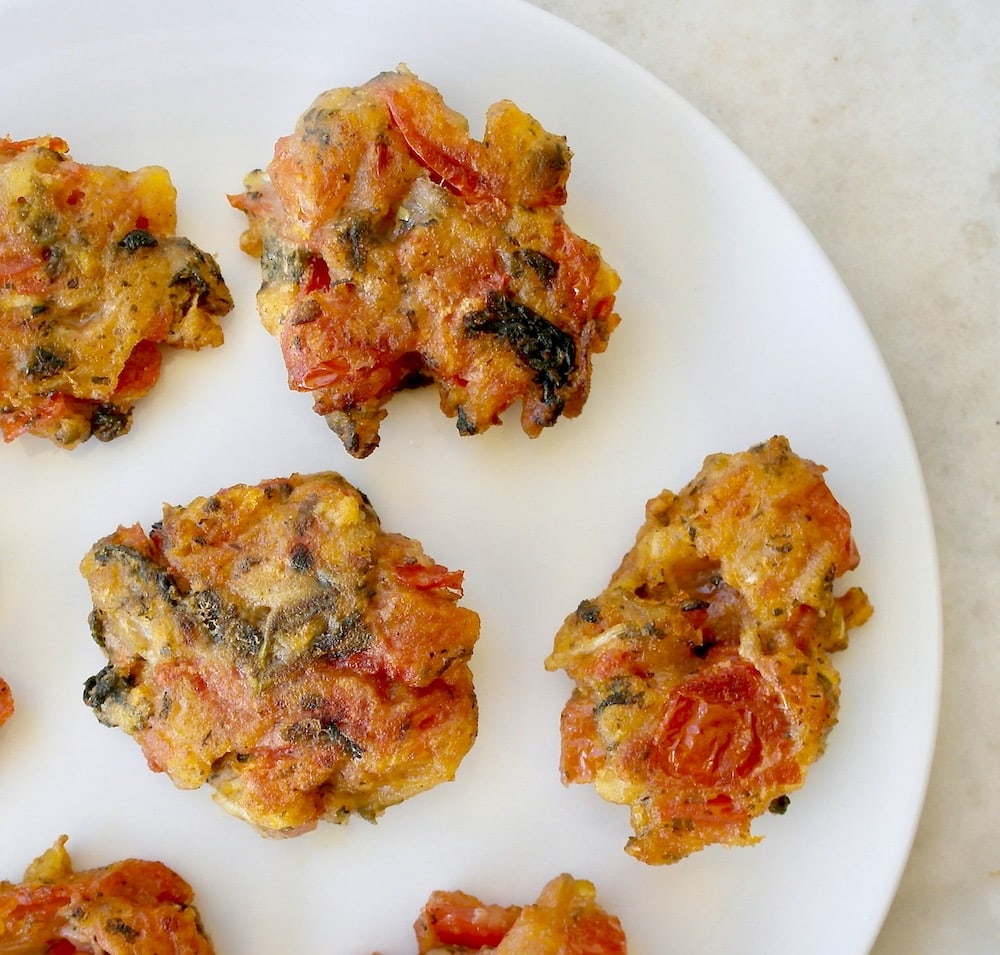 These are probably my favorite vegetable based fritters: domatokeftethes, which translates into tomato pritters. I don't exactly know why, but I think it has to do with the fact that they have tomatoes and are an island summer dish. I especially like them because they are so simple: tomatoes mixed with  a few herbs and that's it!
These are a so tasty, they are a meze on their own. Although I'll gladly eat these for lunch, accompanied by a dollop of nice creamy strained yogurt (also known as "Greek" yogurt outside of Greece). They are also perfect for vegans since they are nistisima, meaning that they contain no animal products (the yogurt is optional). And this is the beauty of Greek food: out of almost nothing (tomatoes and a few herbs) they make these wonderful delectable dishes that satisfy your taste buds, hunger and nutritional needs.
Other than the olive oil in which they are fried in (which is not all absorbed anyway), all the other ingredients have minimal calories but plenty of vitamins, fiber and antioxidants.
You may find several versions (with cheese, zucchini etc.), this here is a modified version from the great Evi Voutsina, chef, author and I would say Greek food historian who had literally travelled all over Greece to get these authentic recipes.
So in this particular recipe you will find that cinnamon is used, which I have not seen in other recipes. Also keep in mind that although the preparation is fairly easy, you will need to make the mixture 2-3 hours before frying as all the ingredients need to sit together, not only so the flavors can mingle but to soften the onions as well. Ms. Voutsina also points out that the secret to a good domatokeftes is to dice the tomatoes and onions by hand and not grate them.
I used regular tomatoes, but obviously if you have Santorini tomatoes all the better.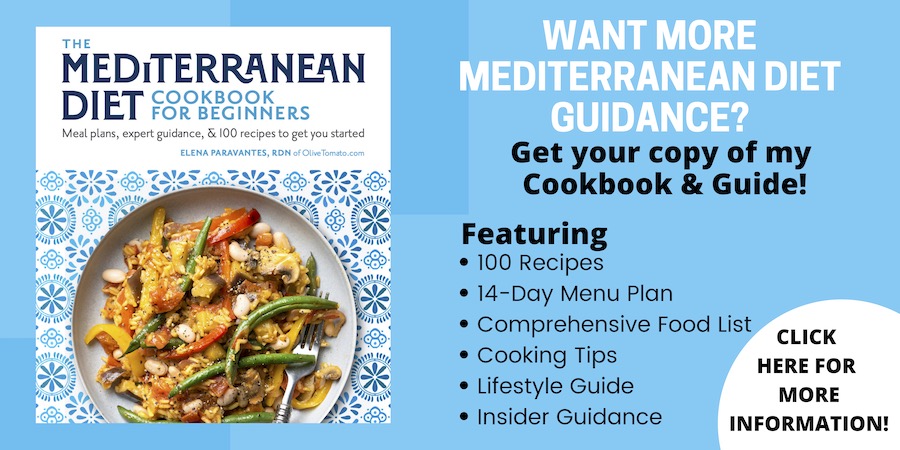 Greek Tomato Fritters from Santorini-Domatokeftedes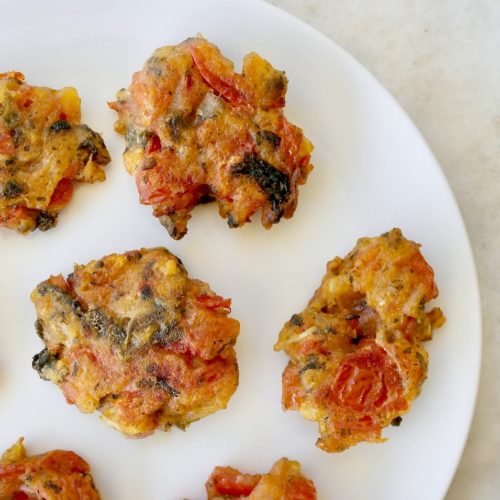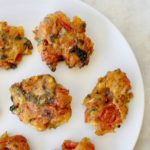 Print Recipe
Pin Recipe
Ingredients
3

medium sized tomatoes chopped

½

red onion finely chopped

¼

teaspoon

cinnamon

or cumin

2-3

tablespoons

fresh chopped mint

spearmint-I used a bit more as you can see in the photo

1-2

teaspoons

dry oregano

1

tablespoon

fresh dill

Olive Oil for frying

Salt/Pepper

1

cup

flour

¼

teaspoon

baking soda
Instructions
Chop the tomatoes (do not deseed, use the whole tomato) and place in a bowl.

Chop onion and add to tomatoes

Add cinnamon, mint, oregano, dill, and pepper to tomato mixture and mix well.

Mix in a bowl the flour and baking soda and add to the tomato mixture and mix well. I also knead by hand.

Let the mixture sit for abut 2 hours. The mixture/batter should be soft and somewhat liquidy and should fall off the spoon when tilted. Taste the mix and add salt as needed.

In a pan heat the olive oil about 2 cm high at medium high heat, the oil should cover the patty half way.

Once the olive oil is ready, add about one heaping teaspoon of batter for each patty, fry for about 1 -2 minutes on each side, flattening just a bit so that they cook inside. Make sure the olive oil is hot enough otherwise the patty will absorb more oil and not be crispy.

Place on paper towels and serve immediately.
DID YOU MAKE THIS RECIPE?
Leave a comment or share on instagram and mention @greekdiet
Photo by Elena Paravantes@ All Rights Reserved