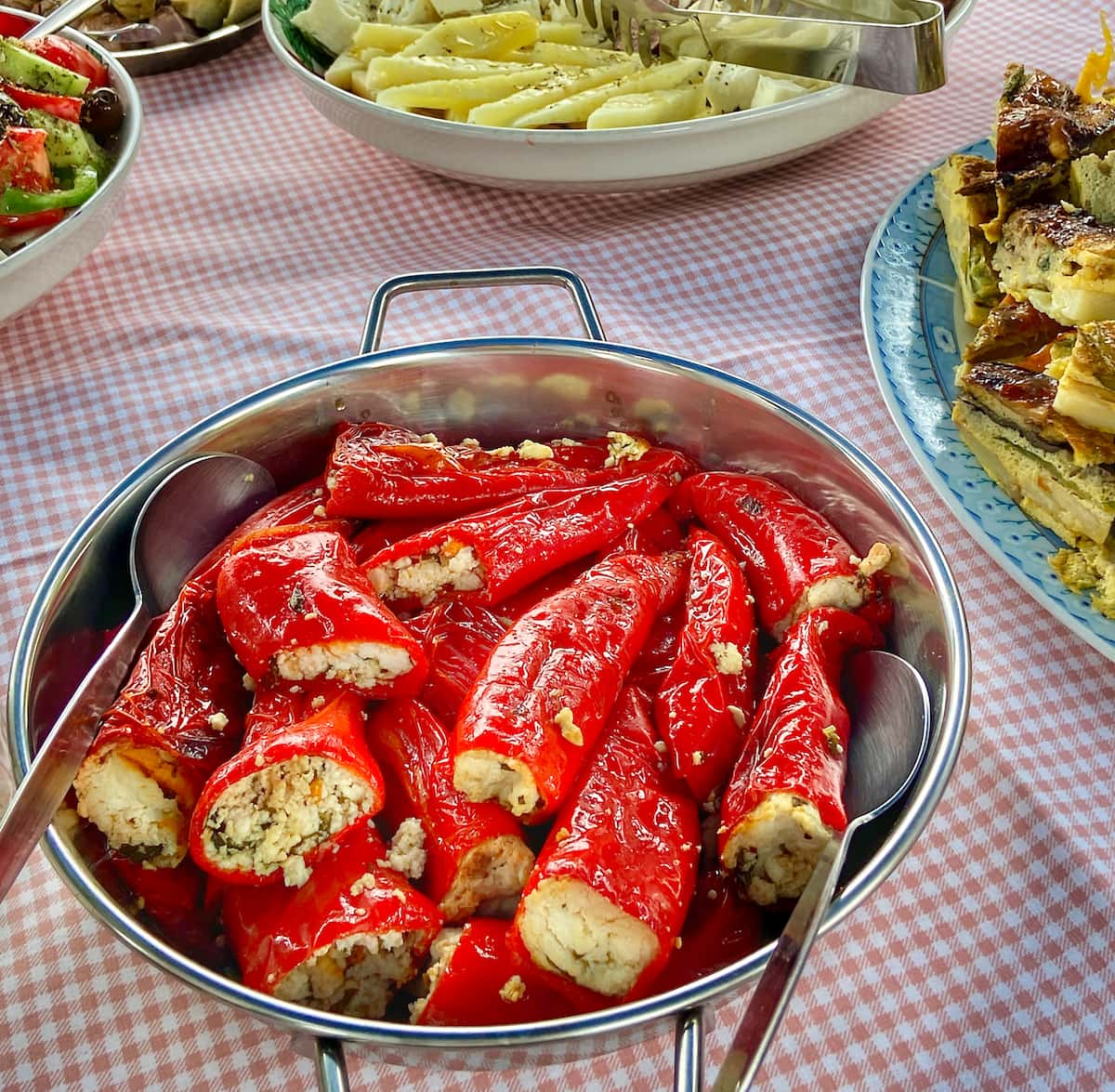 Unlock the secrets of longevity with our comprehensive guide! Discover 7 essential steps to embrace the Mediterranean lifestyle and enhance your well-being. Start living longer and healthier today.
Recent research has shown that following a Mediterranean lifestyle (not only a Mediterranean diet) can lead to a longer and healthier life. Isn't that what we all want?
The study conducted by La Universidad Autónoma de Madrid and Harvard T.H. Chan School of Public Health, highlights how following a Mediterranean lifestyle can lead to better health and reduced risk of mortality.
At its core, the Mediterranean lifestyle isn't just about what you eat; it's about how you live. The well-known Mediterranean diet, which includes plenty of fruits, vegetables, olive oil, is a key part of it. But this study goes beyond the diet to explore other aspects of the lifestyle.
Mercedes Sotos Prieto, the lead author, emphasizes that this lifestyle isn't limited to the Mediterranean region. People from different backgrounds can adapt it to their own cultures and still enjoy its benefits. The study looked at data from over 100,000 participants and used an index to see how well people stuck to the key principles of the lifestyle.
The first aspect is "Mediterranean food consumption," which looks at how much of the diet's foods people ate.
The second aspect is "Mediterranean dietary habits," which is all about how you eat. This includes things like avoiding too much salt and choosing healthier drinks.
The third aspect covers broader lifestyle habits like physical activity, rest, and social connections.
The study found that people who paid attention to things like their diet, eating habits, and social connections had a better shot at a longer, healthier life.
7 Essential Steps to Follow Now
Here are 7 steps to start your journey on the Mediterranean lifestyle, these are real-life habits that I have been privileged to have witnessed this firsthand. And the best part? You can adapt it to your own life, no matter where you live.
1. Have a good relationship with food.
While most of the time the Mediterranean diet is composed of vegetables, beans, and fruit, on special days like holidays, they enjoyed meat, like lamb and pork, and rich desserts…and they did that without guilt. Remember that eating on special occasions something not so healthy will not affect your overall health. You can on occasion enjoy desserts and meats in small amounts.
2. Eat mostly plants and follow the Mediterranean Diet
The diet is mainly about eating veggies, using extra virgin olive oil, and avoiding processed foods. This type of diet can help protect your brain and keep you strong as you grow older. Other components of the diet include:
Intermittent veganism. They mostly avoided meat and dairy for about 200 days each year because of their religious beliefs. They focused on eating plant foods, with some seafood exceptions.
Filling Up on Plants and Herbs. They ate lots of plants and herbs, like dandelion greens, spinach, and wild greens. They sipped herbal drinks like chamomile, Greek mountain tea, and thyme every day. They also added herbs to their meals. Remember to have herbal drinks once a day and include greens in your meals.
Get help following this diet with this article >> How to Start a Mediterranean Diet in 5 Steps
3. Alcohol is never consumed alone, always with food
Alcohol, like wine or ouzo, is consumed with meals or a meze. Alcohol is like a special treat that made food tastier. It can be enjoyed with a small plate of olives, cheese, a meatball, and slices of tomato. Whenever you have alcohol, make sure to also have some food, even if it's just a few olives and bread.
4. Naps and Quiet time
Napping was a common thing for everyone. Today, it's not an easy to find time to nap but even a short 10-minute nap can make you feel better or just have some quiet time, where you take a little break.
Learn more about how naps can help you live longer by reading this article >> Live Longer with the Greek Lifestyle: Take Naps
5. Coffee time.
Coffee was not necessarily a morning thing, I remember my grandparents having a leisurely coffee after their nap, it was a moment of waking up, gathering your thoughts, and starting the rest of the day. Greek coffee in particular is rich in antioxidants and has been associated with longevity in studies carried out in Ikaria (a Greek island where there is high life expectancy).
* Learn how to make your own Greek coffee, click here>> How to Make and Drink Greek Coffee
6. Staying Active
You have to be active every day. This helps you maintain your agility and strength. Walk, ride bikes, cook, clean, try gardening or anything else that keeps you moving. Try to find something you enjoy doing that makes you move. It's good to get up and walk around every hour.
7. Feeling Connected and Purposeful
Having relationships with your community and/or family or friends will keep you healthy. Find ways to connect, don't leave friendships and family relationships fade away just because you are too busy or you live faraway. Keep them active with phone calls, messages, and visits when you can.
Want More Mediterranean Diet Guidance? Get my top-rated book!
Get it here >> The Mediterranean Diet Cookbook for Beginners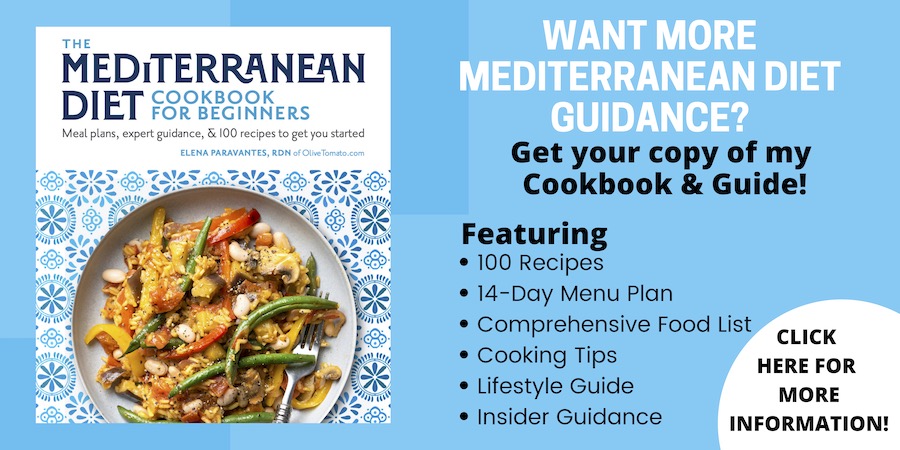 Photos by Elena Paravantes © All Rights Reserved