We know that the Mediterranean diet offers protection from chronic diseases such as heart disease, cancer and diabetes. But what if you are overweight?
October 16th, 2020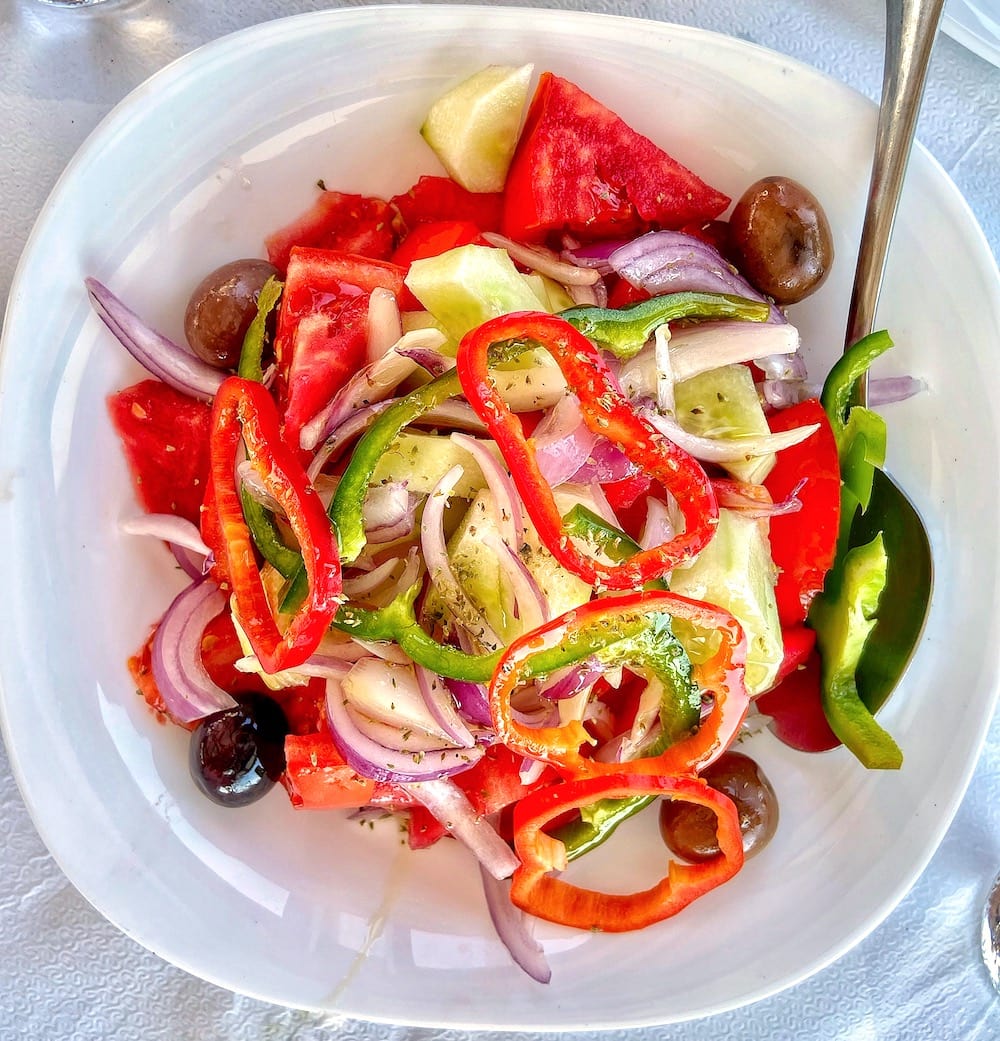 Well, even if you are overweight following a Mediterranean diet will protect you according to new research, and even more so! Swedish researchers from Uppsala University followed 79,000 people over a period of 20 years and looked at the relationship between weight, the Mediterranean diet and risk of death. 
What they found may surprise you: Individuals who were in the overweight category who had a high adherence to a Mediterranean diet had the lowest risk of death.
Normal weight individuals who did not follow a Mediterranean diet had a higher risk of death than individuals in any other weight category who did follow a Mediterranean diet.
What this study tells us is that it truly is important that we eat well and not only focus on weight loss and calories. It is one of the reasons I do not include calories for many of my recipes here, because I want to focus on the quality of the food we eat, rather than just on how many calories a dish has. Having said that, weight is an important factor for our health, particularly how much weight we gain as we grow older, but it is not the only thing.
Realistic Weight Goals + 3 Easy Healthy Eating Tips
It is understandable that we may want to maintain or lose weight for health reasons, but also for own well-being and self-esteem. We may feel lighter at a certain weight, or our clothes fit better and that is fine. It's OK to want to change your weight, as long as the you go about it eating food that is good for you. That way you can lose weight without harming your health.
Luckily the Mediterranean diet has a lot of research supporting it as an excellent weight loss diet which also happens to protect you from various diseases as well and this can't be said for most diets out there that can be harmful to your health and land you in a vicious cycle of dieting.
If you want to lose weight, focus first on eating a better quality diet and then on weight loss. Once you start eating better (more produce, less processed foods) you will have better control of your blood sugar and as a result better control of your appetite. I suggest the following small changes:
Reduce you consumption of processed foods, avoid snack foods such as crackers, chips, cookies, cereal bars.
Focus on eating a vegetable based meal once a day
Reduce consumption of caloric beverages. Make water your main beverage.
References
Combined associations of body mass index and adherence to a Mediterranean-like diet with all-cause and cardiovascular mortality: A cohort study. PLOS Medicine, 2020.
Weight gain as a risk factor for clinical diabetes mellitus in women. Ann Intern Med, 1995. 122(7): p. 481-6.
Body size and fat distribution as predictors of coronary heart disease among middle-aged and older US men. Am J Epidemiol, 1995. 141(12): p. 1117-27.