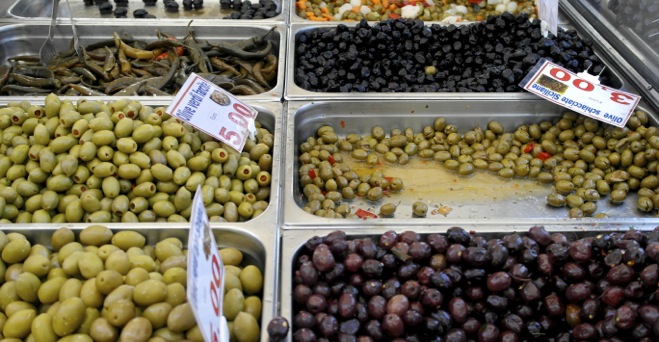 More good news for the Mediterranean diet. We know it's good for the heart, now it appears that it may protect the kidneys. Research from the Karolinska Institute in Sweden followed 1110 Swedish men (age 70) for 4 years. About half of them had Chronic Kidney Disease (CKD).  Based on information gathered on their diets, the men who had a medium to high adherence to the Mediterranean diet had less chance of developing kidney disease, and for those who already had kidney disease a Mediterranean diet was associated with lower mortality rate.
So the lesson here is that following a Mediterranean style diet can protect from kidney disease appearing, but if you already have it, a Mediterranean diet can prolong life.
It is important to note that hypertension and diabetes are the most common causes of Chronic Kidney Disease, so it is a condition often appearing with other conditions and not independently.
The study was published in the Clinical Journal of The American Society of Nephrology.
Photo by Elena Paravantes