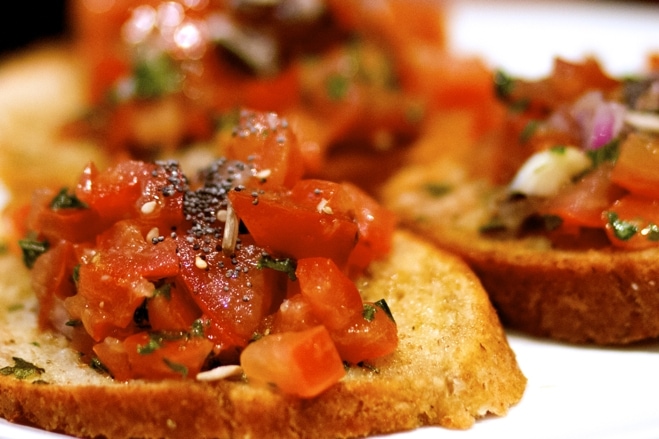 Obviously I believe that tomatoes are one of the best foods we have. In the Greek kitchen tomatoes transform even the most boring vegetable into a delicious meal. But even plain, good, in-season tomatoes are wonderful with a sprinkle of salt or with some cheese or with a drizzle of olive oil.
We know that they are a good source of vitamin C, have very few calories and also have an antioxidant called lycopene that appears to protect from prostate cancer.
And now a new British study showed that men who consume 10 servings of tomatoes a week had an 18% less chance of developing prostate cancer.
The researchers note that this may be due to lycopene, which fights off toxins that can cause DNA and cell damage.
You may think prostate cancer is not that common, but it is. It is the most common cancer in men in Europe and the second most common cancer in men in the world
So what is a serving? About 2 medium tomatoes or ½ cup tomato sauce. So basically you can get this just by eating a small tomato salad and of course by cooking most of your vegetables in tomato sauce or chopped tomatoes as we do here in Greece. Or the Spanish sofrito sauce.
That way not only are you getting your tomato serving, but also your vegetable serving all in one! And don't forget the olive oil. Researchers have found that when tomato is heated with olive oil there is more absorption of lycopene.
The study was published in the journal of Cancer Epidemiology, Biomarkers and Prevention.
Photo by Anne Roberts for flickr