This easy to make delicious and healthy spinach casserole, includes a crunchy topping, melted feta and a touch of parmesan. This is perfect for a main dish, a side dish and/or brunch.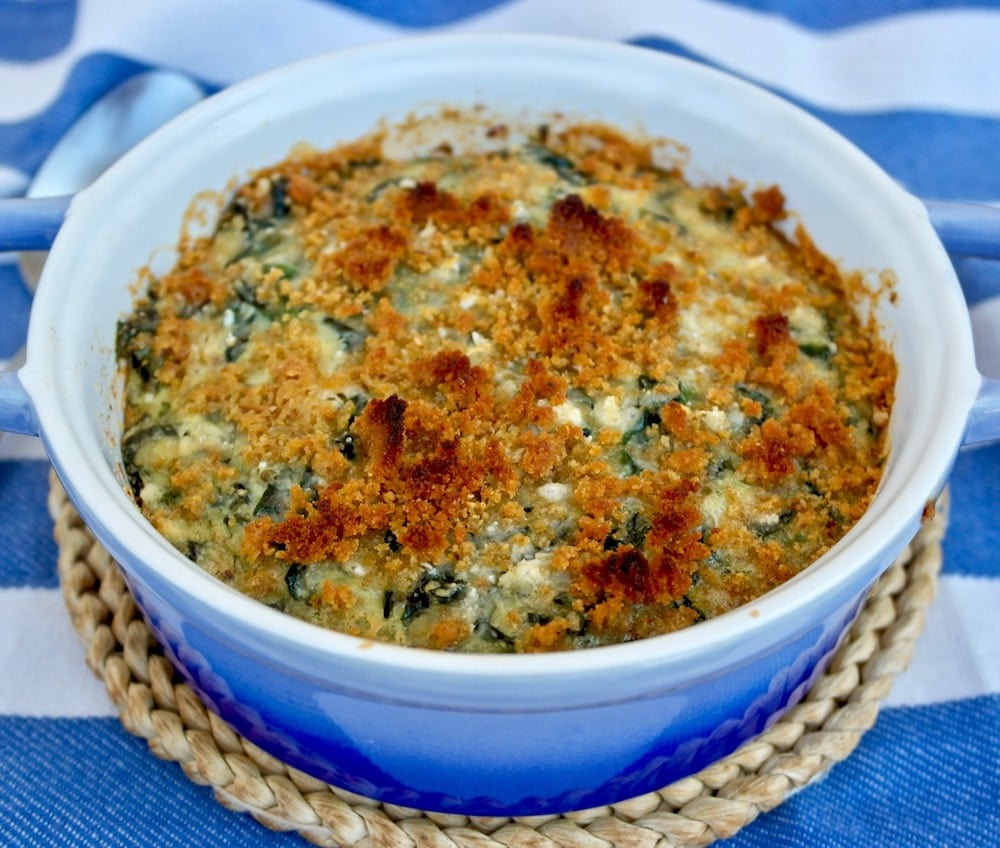 Spinach and feta are truly one of those great food combinations. We see it in the famous spanakopita where they are combined along with crunchy phyllo but also with spanakorizo the traditional Greek spinach and rice dish which must be eaten with a chunk of feta.
Spinach is one of those much loved leafy vegetables, it's added in pasta, in dips and in salads. Cooking it, as is done mostly in Greek and Mediterranean cuisine, has the added benefit of shrinking, that means that it is easier to eat much more!
The Flavors of Spanakopita in a Casserole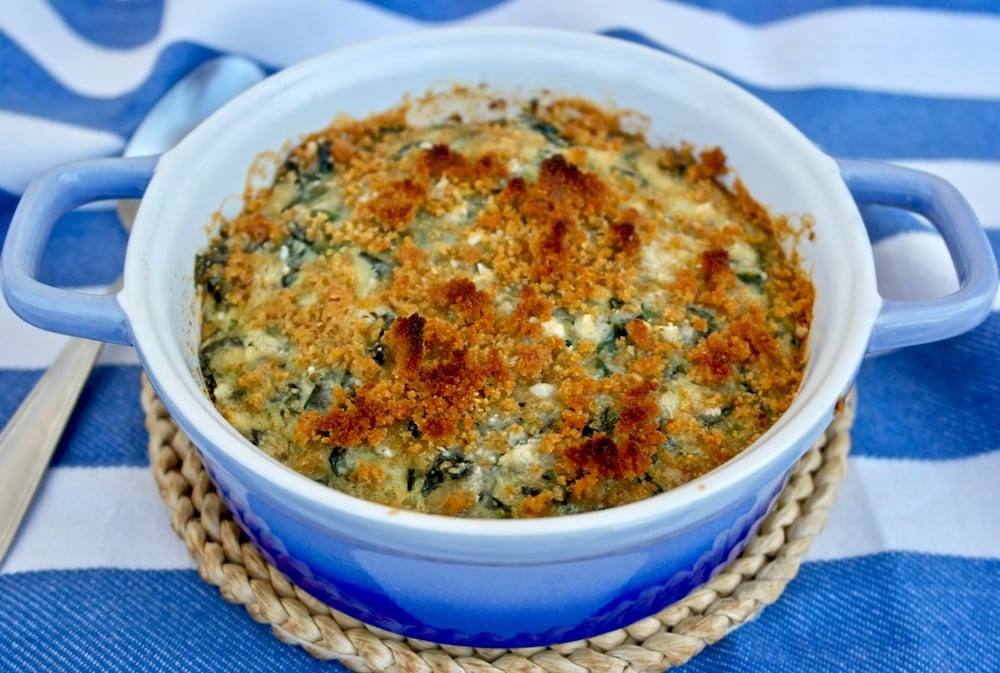 This dish came about because I was looking to make a somewhat easy dish that included 2 of my favorite ingredients: feta and spinach. Oh and it had to be easy! So what about a spinach casserole but healthier and more Mediterranean? I used ingredients typically used in a spanakopita along with parmesan and a few eggs as well as herbs. Because there is no phyllo, I felt it needed something starchy to give it a bit more texture and substance, so I made this easy topping. I used whole grain wheat and barley breadcrumbs and mixed them with some olive oil with a fork until I had a coarse meal, similar to the method used to make a streusel topping. I basically made a gratin and it took less than 30 minutes!
The result was not only pretty but delicious! In every bite you get melted cheese along with flavorful spinach and herbs and the crunchy topping. And this is in fact a healthy dish as opposed to many spinach casseroles that contain cream, butter, and lot of cheese. This felt filling and rich but not heavy.
We had this for lunch, but it would make a great breakfast or brunch dish. It combines everything you need: vegetables, protein, good fats and flavor. You can assemble it the night before and just bake it the next morning.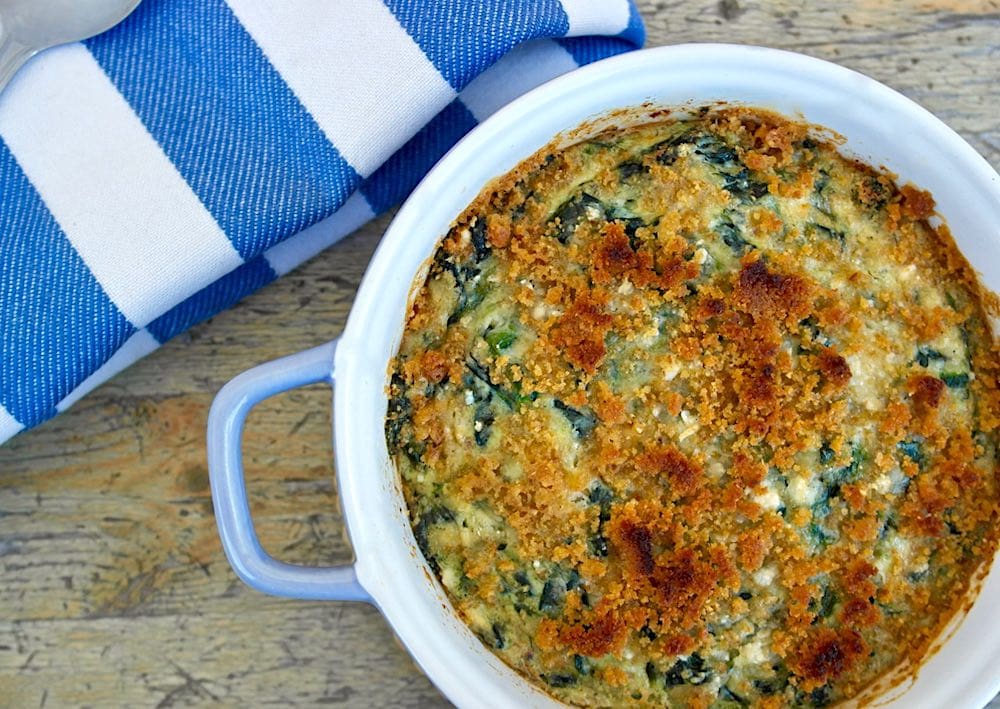 Spinach Nutrition
There have been several studies examining the nutrients in spinach. Generally (thanks to Popeye) we associate spinach with iron. Yes, spinach contains iron although many factors affect how much you actually absorb. Cooked spinach increases the amount of iron and calcium available for absorption. There is also the issue of oxalic acid, this is an inhibitor that is believed to block the absorption of iron and calcium. However when spinach is cooked, the oxalic acid is broken down and does not block the absorption of nutrients.
The absorption of iron can be increased when consumed with vitamin C rich foods such as squeezing some lemon or accompanying with a small tomato salad.
Research has also shown that although there is loss of some nutrients in vegetables when cooked (such as vitamin K), in many instances fat soluble vitamin levels are increased as well as the antioxidant ability.
Apart from iron,  spinach is a good source of vitamins, A and C, folate, magnesium, and calcium.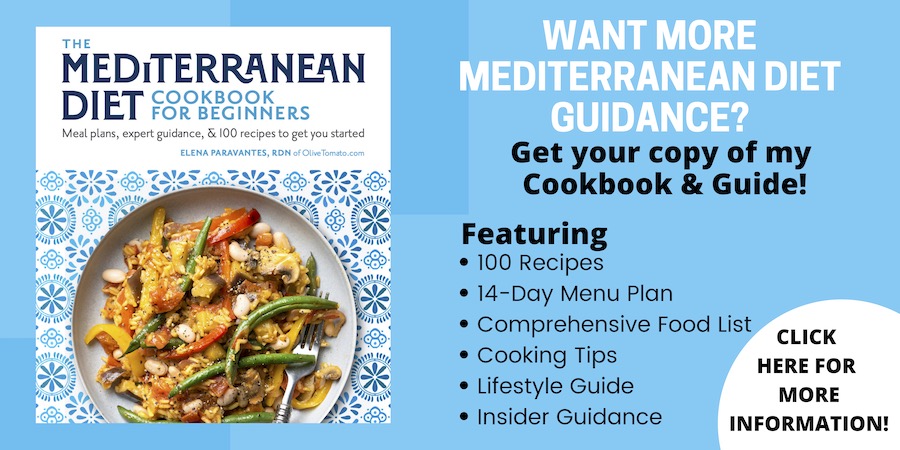 Spinach Casserole with Feta and Crunchy Topping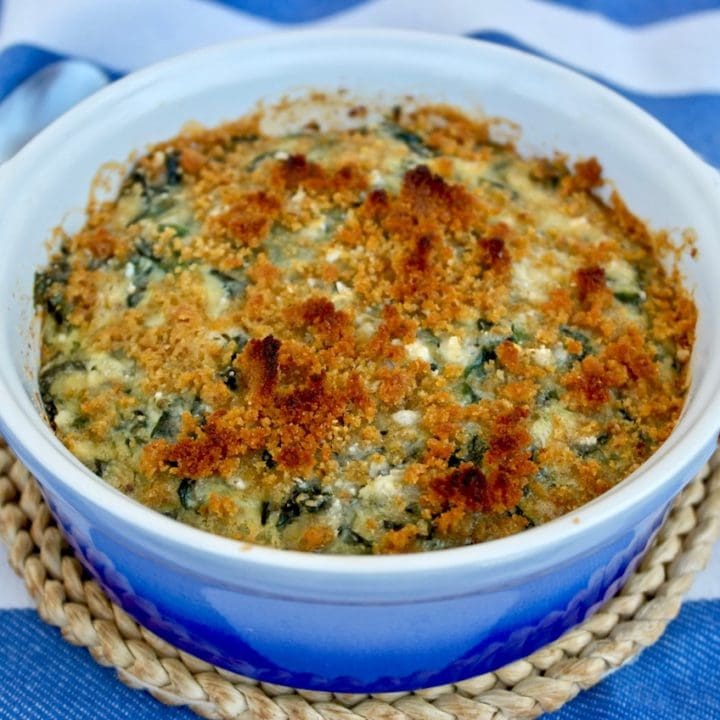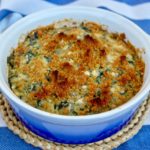 Healthy Spinach and feta casserole topped with breadcrumbs and parmesan.
Print Recipe
Pin Recipe
Ingredients
1

pound

450 grams fresh spinach washed and chopped (or about 7 ounces or 200 grams frozen defrosted and drained)

6

spring onions sliced (only whites)

8

ounces

240 grams crumbled feta

4

tablespoons

grated parmesan

3

tablespoons

olive oil

1 ½

tablespoon

dry oregano

¼

cup

dill chopped

salt/pepper

1

tablespoon

breadcrumbs (preferable wholegrain)

6

medium eggs

*Lemon for serving
For Topping
3

tablespoons

breadcrumbs

1

tablespoon

olive oil
Instructions
Preheat oven at 400 F (200 C)

Brush a 8×12 inch (20-30 cm) baking dish with olive oil.

In a large deep pan or pot heat 2 teaspoons of olive oil and sauté the spring onions for 2-3 minutes, add the spinach and continue heating until spinach wilts and shrinks. Remove from pan, strain and let it cool.

In a large bowl mix the feta cheese, 2 tablespoons parmesan, 1 tablespoon bread crumbs, oregano, dill, 1 tablespoon olive oil, a pinch of salt and freshly ground pepper. Add the spinach and mix making sure it has spread in the whole mixture.

In a small bowl whip the eggs and add them to the spinach mixture and mix well.

Grease a baking dish with olive oil and transfer the spinach mixture to the baking dish. Even it out and sprinkle over it the rest of the parmesan (2 tablespoons).

Make topping: in a small bowl place the rest of the bread crumbs (3 tablespoons), and add olive oil gradually (do not add all of it at once) while pressing the mixture with a fork, add enough olive oil until you have a crumbly texture and all the breadcrumbs are wet. Sprinkle over the casserole.

Bake in the oven for about 15 minutes. After that, put under broiler about 1-2 minutes until topping is golden (check often).

Let it cool and serve.

You may serve with a squeeze of lemon.
Notes
Make Ahead:
Assemble it the night before (except for the topping), transfer to the baking dish and cover tightly with aluminum foil and place in refrigerator for one night. To Bake: Make the topping and sprinkle and bake. Freeze
You can also assemble and freeze (uncooked) for 3 months. To bake you must let it defrost first.
You can also freeze after cooking and heat when ready to serve.
DID YOU MAKE THIS RECIPE?
Leave a comment or share on instagram and mention @greekdiet
SAVE FOR LATER AND PIN IT!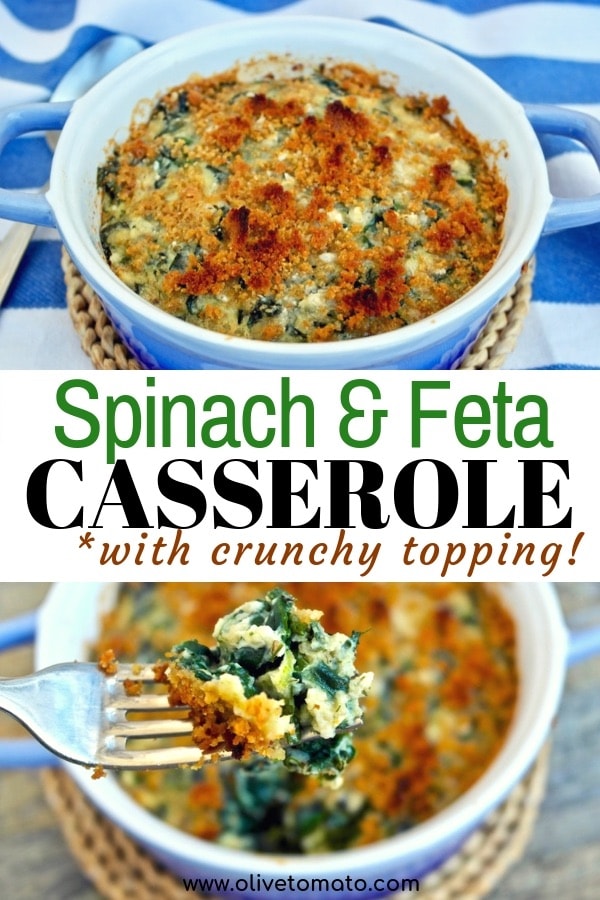 Photos by Elena Paravantes© All Rights Reserved