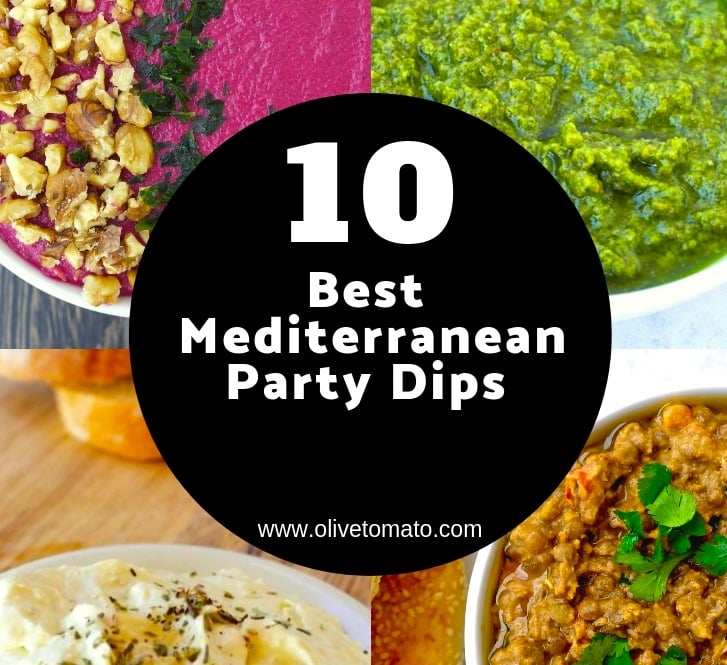 Dips are a wonderful thing! You can dip in them all sorts of things: bread, breadsticks, carrots, cucumbers, pita, fruit, fish (yes here in Greece we may dip our fish in the famous skordalia), fries… you get the picture. But they are not only for dipping, they also make wonderful spreads for sandwiches: hummus or the Greek feta dip tirokafteri are absolutely wonderful in a sandwich. For me dips can really be a whole meal; just give some rusks and a dip and I'm happy. And finally dips can act as sauces as well, just serve them with fish, chicken or even over pasta.
In many cases though when we hear the word "dip", we associate it with junk food, chips, generally things you should not be eating. Well, it is time to change that: Here you'll find 10 Mediterranean dips that are not only delicious, but for the most part good for you! They are either made with plenty of vegetables or beans or creamy Greek thick yogurt. And instead of serving them with chips, bring out the dips with whole grain pita, breadsticks, Greek rusks, carrot sticks, cucumber sticks and cherry tomatoes.
Enjoy!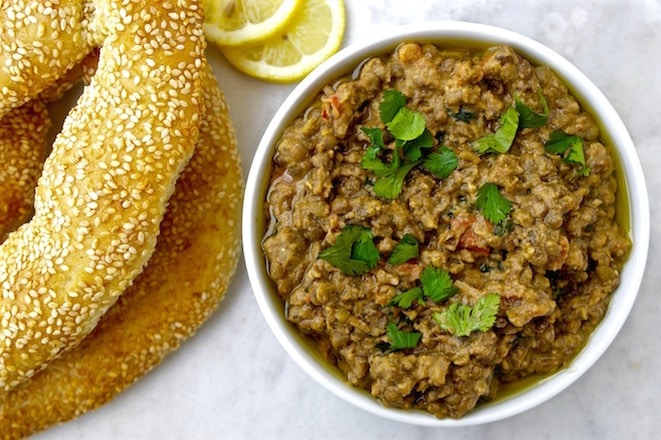 This Mediterranean lentil-tahini-lemon dip is so rich in flavor and nutrition, it will become a weekly favorite!
Click here for the recipe >> Lentil Dip with Tahini and Lemon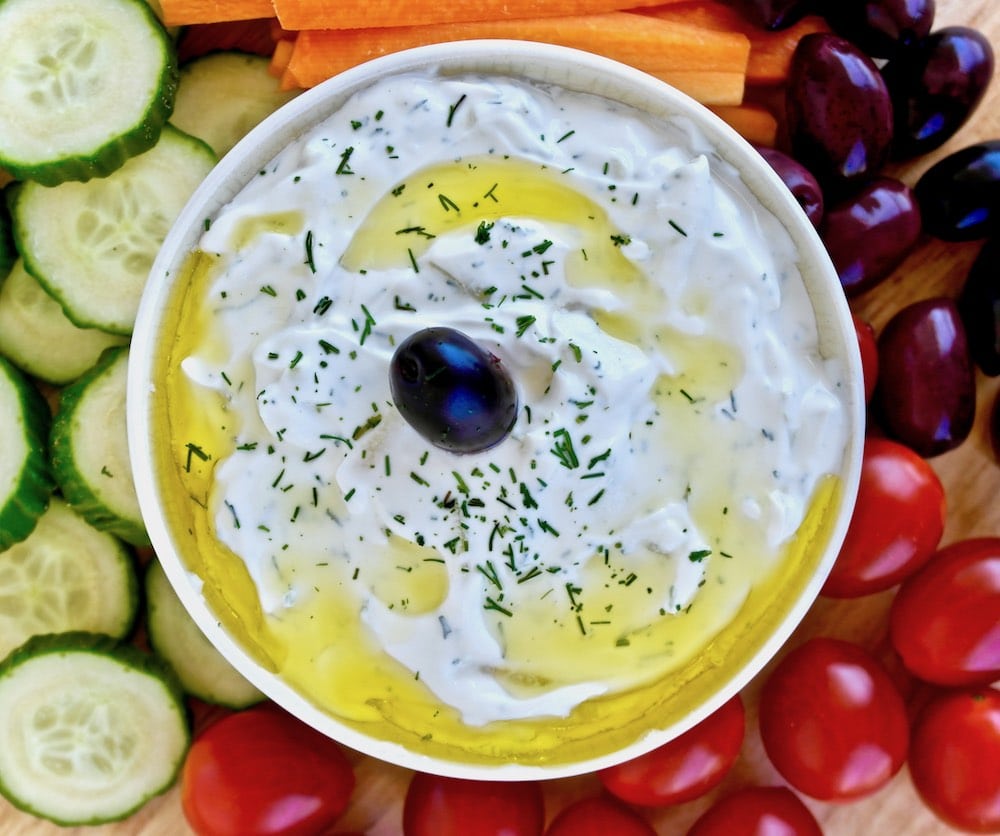 The authentic recipe for this seriously addictive Greek yogurt and garlic dip known as tzatziki.
Click here for the recipe >> Authentic Tzatziki -Greek Garlic Yogurt Dip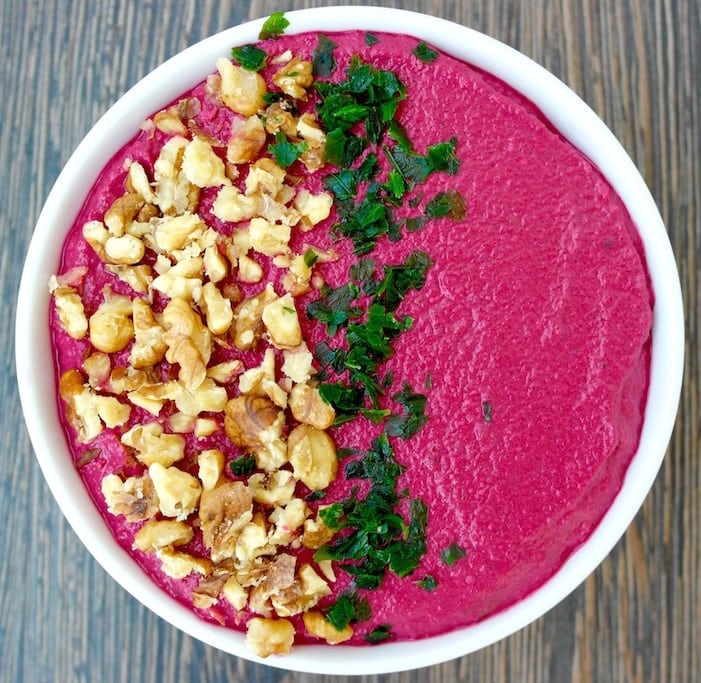 Gorgeous, creamy and healthy hummus with beets and walnuts.
Click here for the recipe >> Beet and Walnut Hummus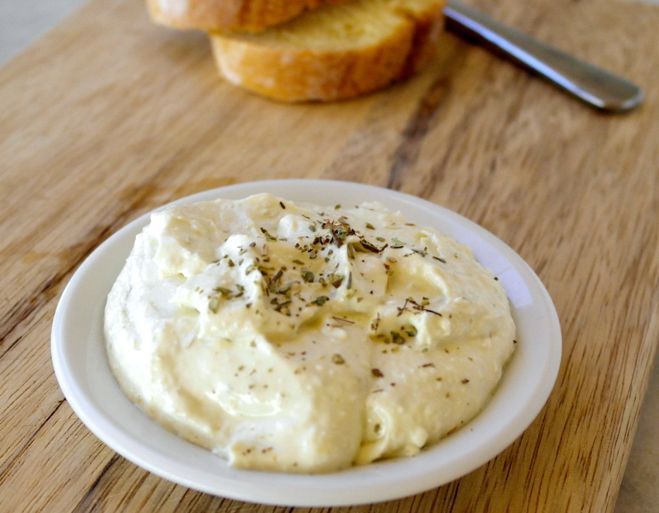 Spicy Feta cheese dip. This traditional Greek dip has it all: creamy, just a touch spicy, tangy and so satisfying.
Click here for the recipe >> Greek Spicy Feta Cheese Dip – Tirokafteri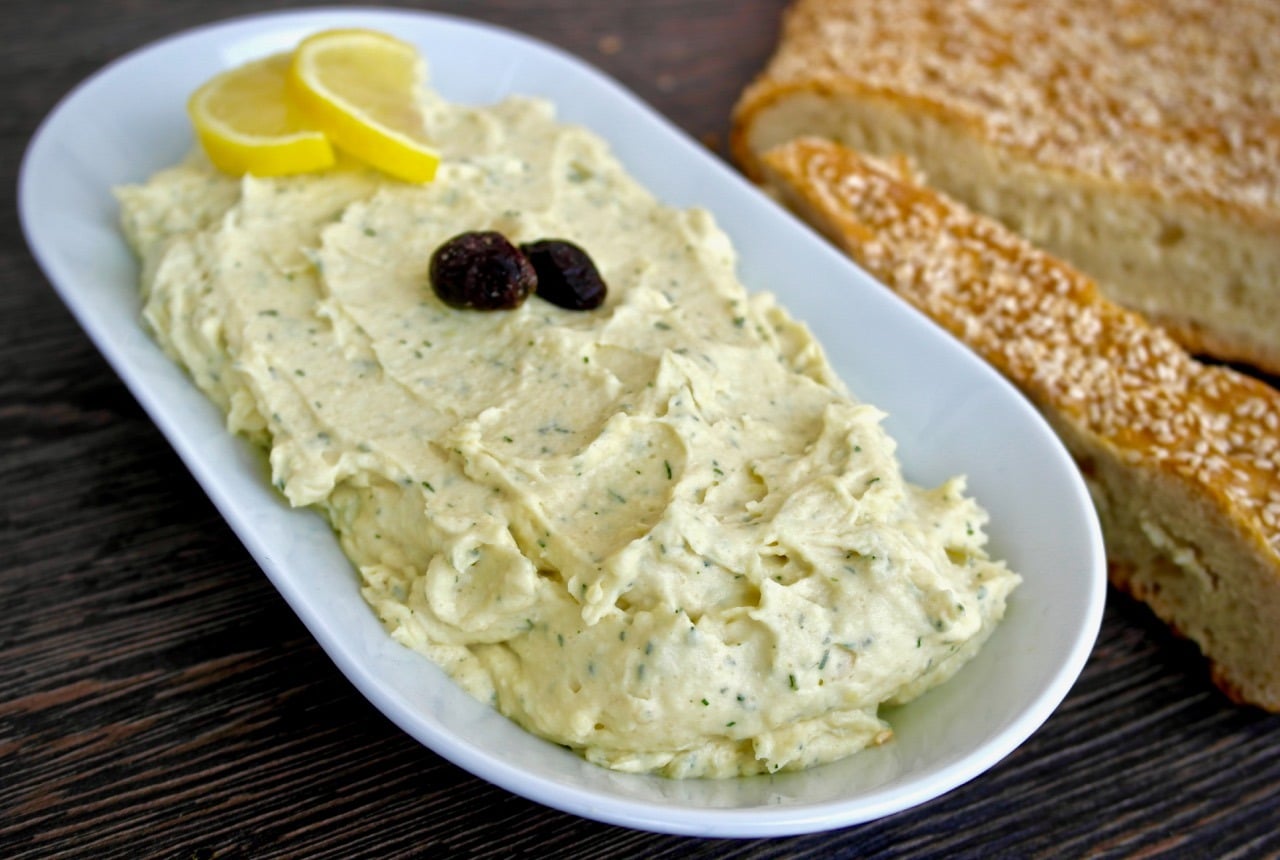 Three recipes for this tasty and addictive Greek fish roe recipe. Here's how to make it the traditional way or the easy way and find out why it's healthy.
Click here for the recipe >> Taramosalata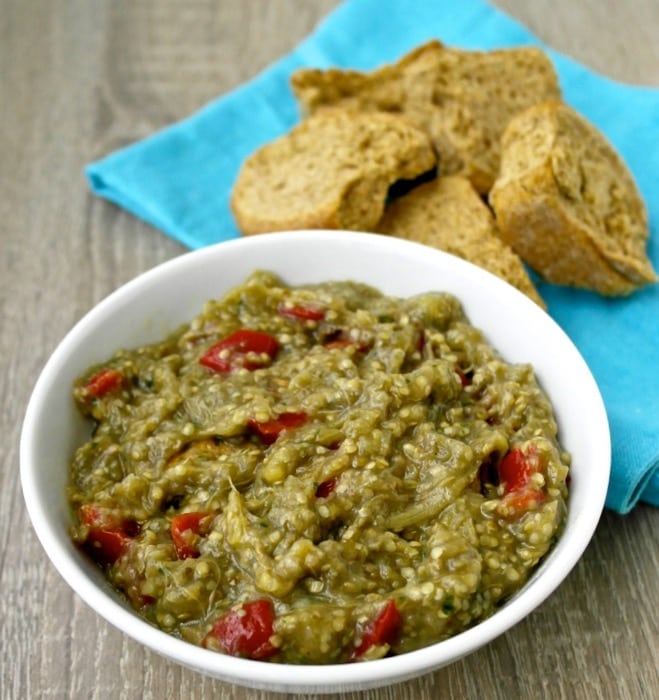 This mediterranean dip will please everyone. Slow roasted eggplant comes together with olive oil and a touch of garlic and the result is delicious and healthy.
Click here for the recipe >> Greek Eggplant Dip-Melitzanosalata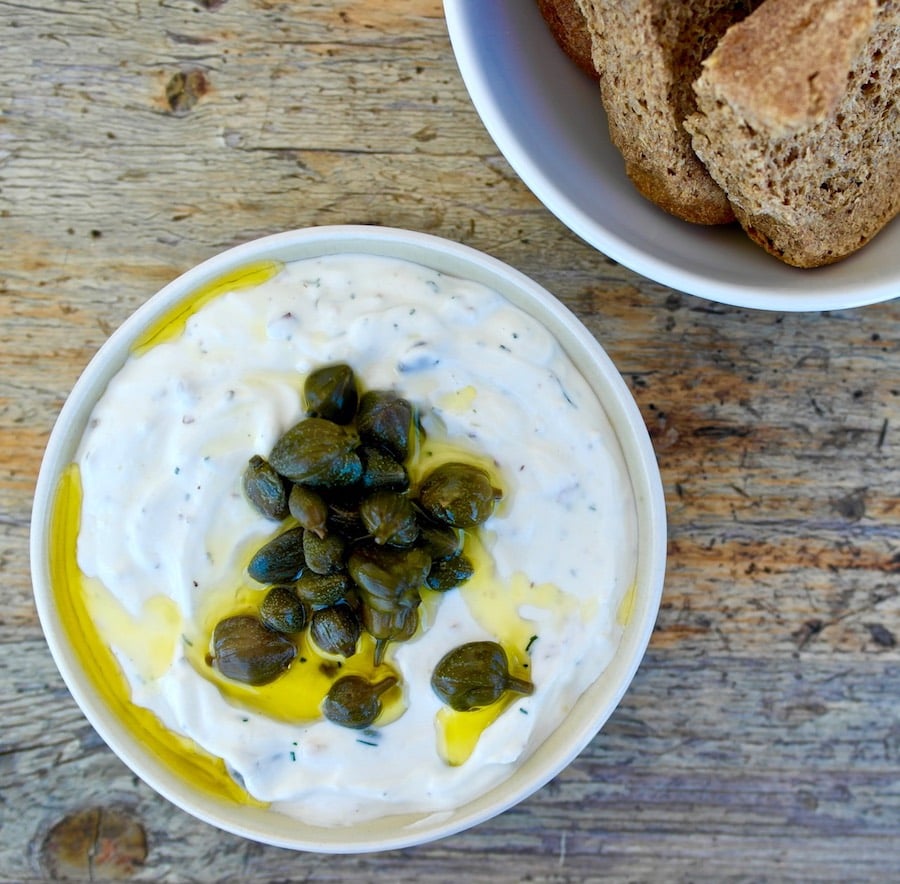 A creamy Mediterranean dip with a burst of flavor from the capers and lemon. Ready in 10 minutes
Click here for the recipe >> Creamy Greek Yogurt Lemon Caper Dip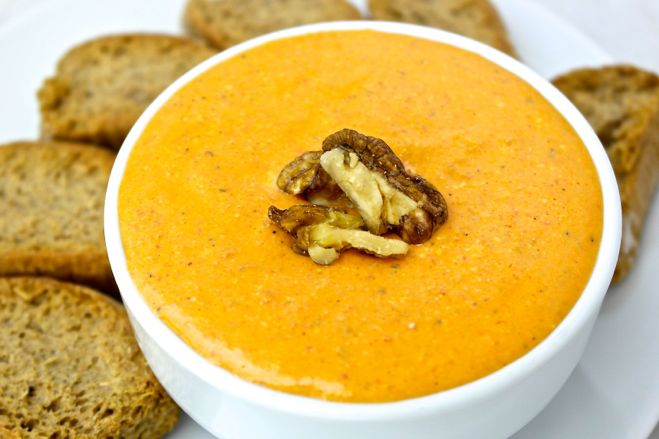 Super easy and yummy mediterranean inspired dip made with red peppers, feta cheese and Greek yogurt.
Click here for the recipe >> Red Pepper Dip with Feta Cheese and Greek Yogurt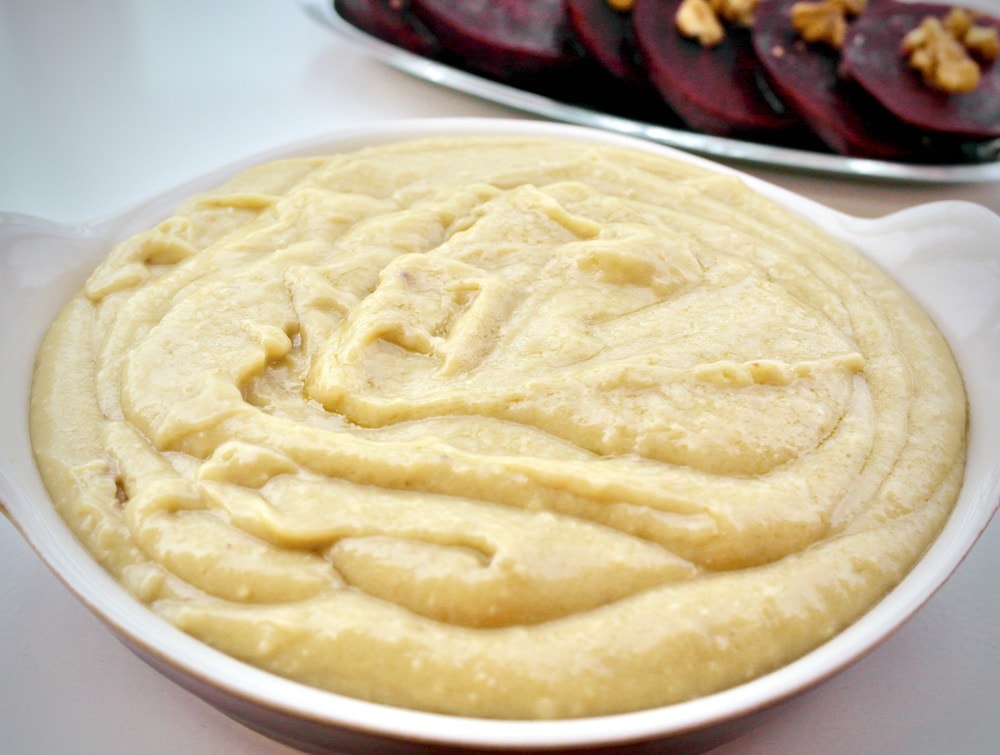 Skordalia, the popular and so delicious Greek garlic dip is rich, healthy and full of antioxidants. Here are 3 different recipes.
Click here for the recipe >> Skordalia: Greek Garlic Sauce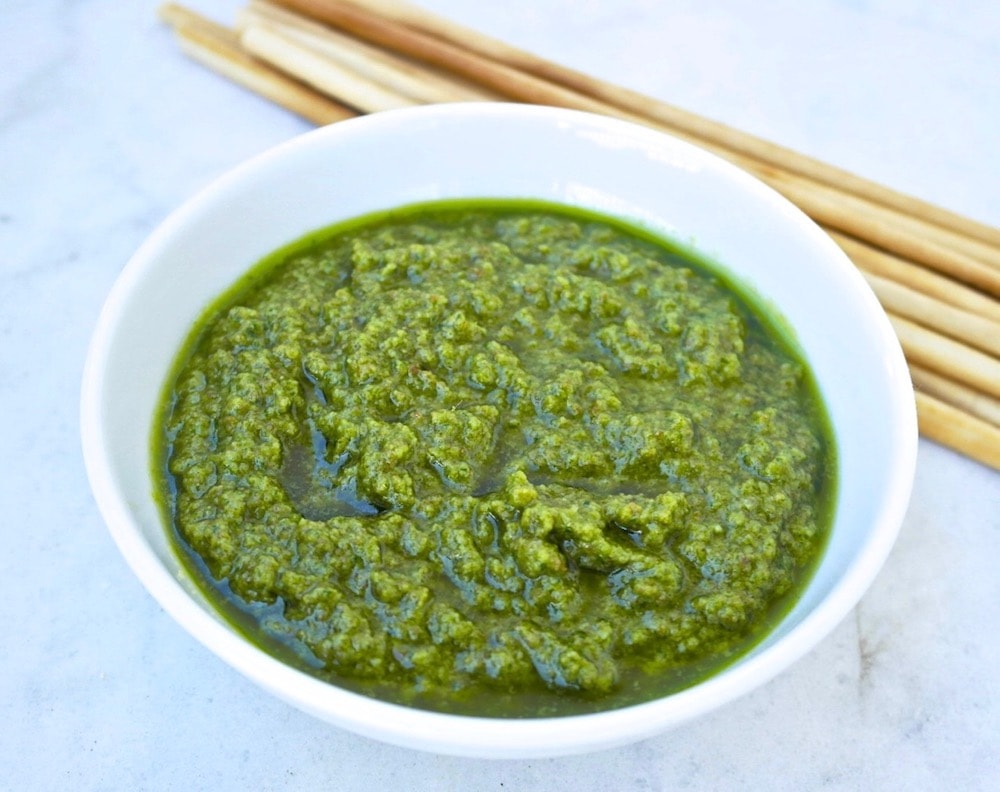 This super-easy, flavorful parsley recipe is perfect as a dip or as a sauce for pasta and meat.
Click here for the recipe >> Greek Island Parsley-Garlic Dip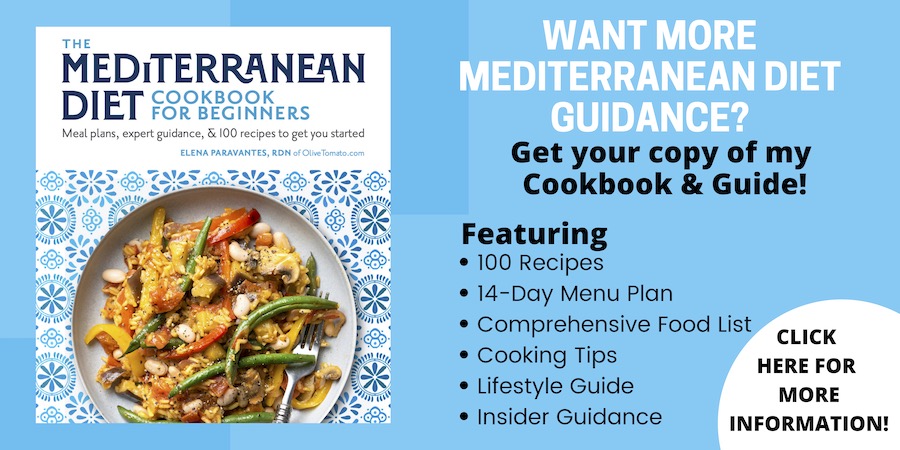 SAVE FOR LATER AND PIN IT!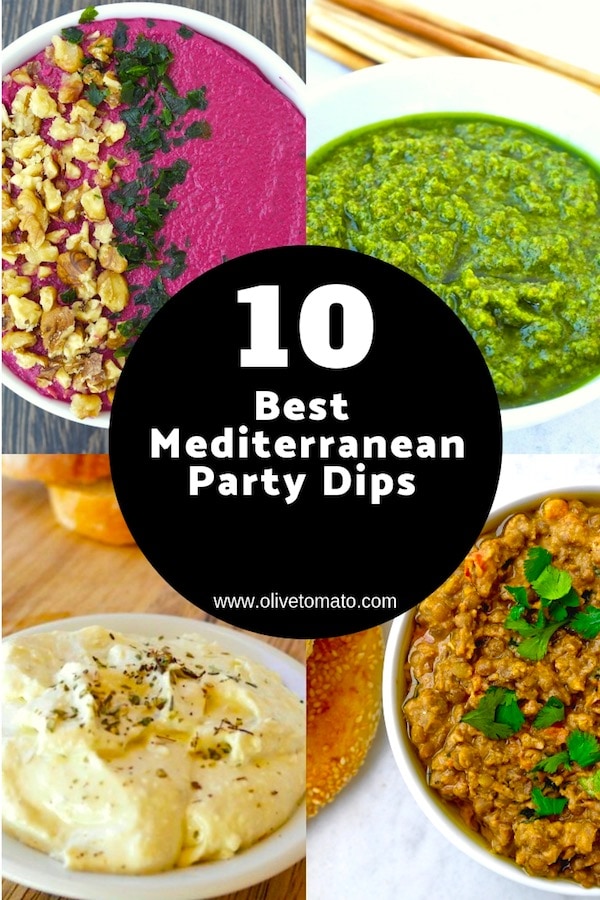 Photos by Elena Paravantes © All Rights Reserved