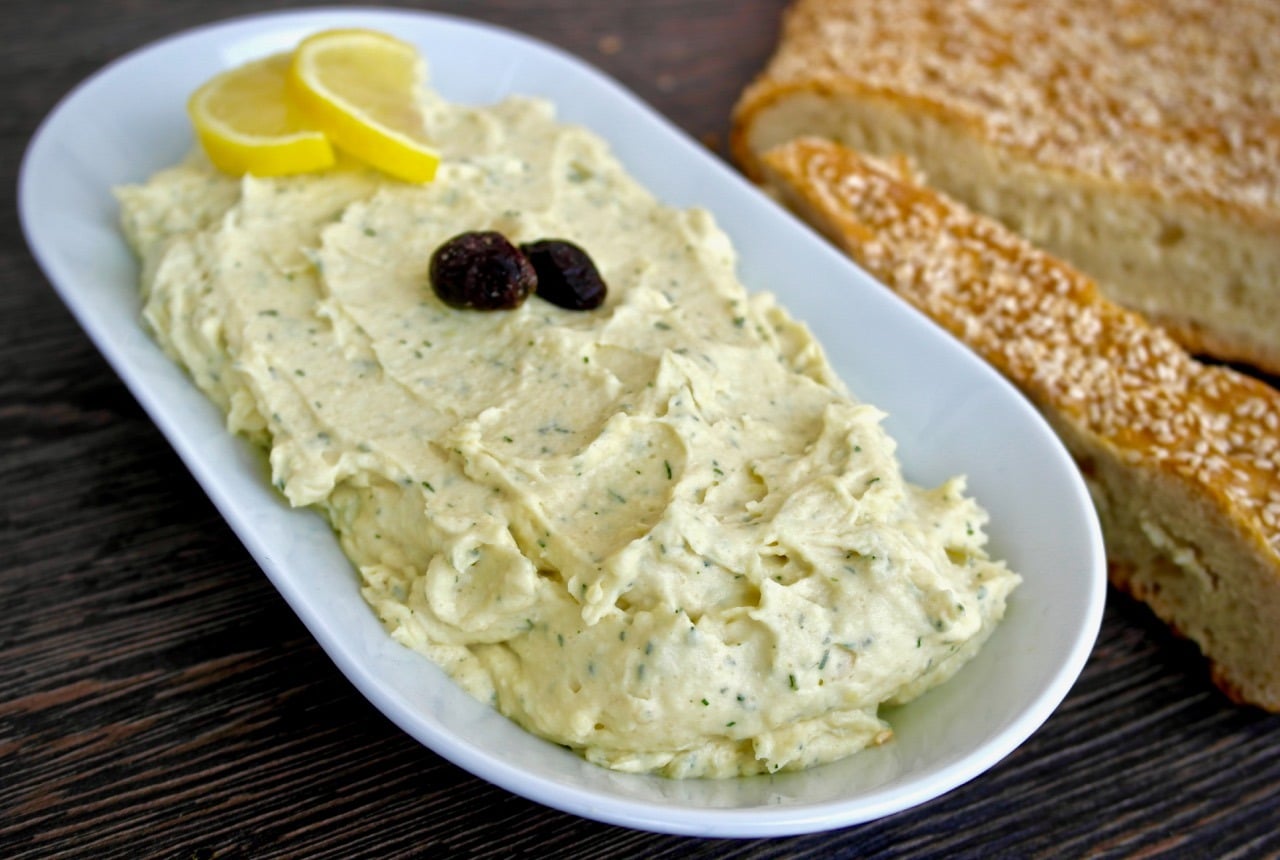 Kathara Deftera here in Greece, is translated to Clean Monday. Basically it's the first day of lent for the Greek Orthodox religion. Nutritionally it is important because it marks the beginning of the 40-day fast, which ends on Easter. Traditionally Kathara Deftera was characterized as a day of cleansing oneself (spiritually) and preparing for the fasting and the mourning. People ate plain fish roe (taramas), with a flatbread (lagana) beans (without olive oil) and other vegetables.
Today things are bit different: modern Greeks spend the day flying kites, going to parks or out to the countryside, dancing and of course eating. Instead of just plain fish roe they eat taramosalata (fish roe dip made with olive oil and bread), olives, lagana (flat bread), shellfish, octopus and halva. The practice of going to the countryside and celebrating is called Koulouma and it's a relatively recent tradition.
I'm not a huge fan of picnics but my favorite part of Kathara Deftera is the taramosalata. It is a very addictive dip made from fish roe, a lot of olive oil, bread or potatoes. First of all though, I want to set the record straight on the name; it is called Taramosalata NOT Taramasalata. No Greek ever calls it Taramasalata, so you shouldn't either. Apparently though many people think the right name is the latter. When I did a search on Google, taramasalata (incorrect term) returned 462,000 results, when I searched taramosalata (the correct term) I only got 151,000 results.
Another important point I would like to make is that it is better to avoid pink taramosalata, that is just color and sometimes used for lower quality fish roe.
So, yes this dip is rich and salty, but the ingredients, as with most Greek foods, are healthy. Fish roe is an excellent source of Omega-3 fatty acids and protein; olive oil as we all know is an excellent source of the good monounsaturated fats and antioxidants and lemon juice also rich in vitamin C, an antioxidant.
About 80% of the fat comes from healthy fats too. So really, there is no reason to feel guilty, eat and enjoy but not too often. Remember taramosalata was consumed only a few times a year.
I've included a recipe my mom has been using the last few years, although there are more steps to it, it is easier and foolproof and slightly milder than the traditional taramosalata. And for a taramosalata with more fiber but equally delicious click here for taramosalata made with whole wheat bread.
Traditional Taramosalata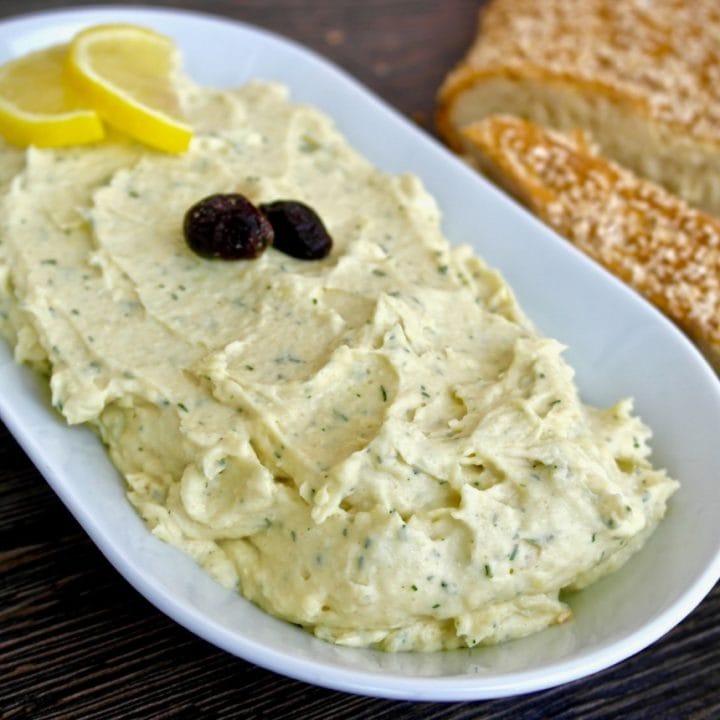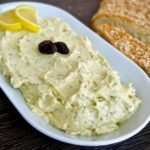 Three recipes for this tasty and addictive Greek fish roe recipe. Here's how to make it the traditional way or the easy way and find out why it's healthy.
Print Recipe
Pin Recipe
Ingredients
9

ounces

bread, without the crust*

9

ounces

fish roe, carp or cod-avoid the pink colored kind, it should be light beige or 4-5 ounces for a milder taramosalata

1 ½

cup

olive oil

Juice from 1 lemon

1/4-1/2

cup

grated onion
Instructions
Soak the bread in water and then squeeze removing the water.

In a mortar melt the roe and then add the bread. Continue to melt in the mortar until smooth or you can use a food processor for this step.

Add gradually the oil and the lemon.

Serve the taramosalata in a plate.

You may add chopped onion.
Notes
*Note: This version is strong. Make it milder by using less fish roe (see below). Also if you use potato you will have much creamier and a bit denser taramosalata.
*Instead of bread you can use mashed potatoes. If you use potatoes boil them with the skin for about 20 minutes, starting with cold water and peel them when they have cooled off.
Nutrition Facts
Traditional Taramosalata
Amount per Serving
% Daily Value*
* Percent Daily Values are based on a 2000 calorie diet.
DID YOU MAKE THIS RECIPE?
Leave a comment or share on instagram and mention @greekdiet
Mom's Easier Taramosalata
INGREDIENTS
7 ounces fish roe
4 ½ ounces instant mashed potato (dry potato flakes)
1 ½ cups water
1 ½ cups olive oil
2 tablespoons fresh dill
1 onion
Juice from 1 lemon
INSTRUCTIONS
1. Boil the water and the potato flakes, mix. This mixture will be thick. Let it cool for about 20-30 minutes
2. In a food processor add 1 dry onion with ½ cup of olive oil. Process for a minute, but do not over mix, it should not be smooth.
3. Add to the potato mixture once cool, the onion and fish roe. With a hand mixer, beat until smooth.
4. Add the rest of the oil gradually while mixing.
5. Once smooth, add the lemon juice and continue to mix.
6. Add some vinegar for taste.
7. Add the dill to the mixture and mix with a spoon.
Photo by Elena Paravantes All Rights Reserved