Spicy Whipped Feta known as tirokafteri in Greek. This traditional Greek dip has it all: creamy, just a touch spicy, tangy and so satisfying.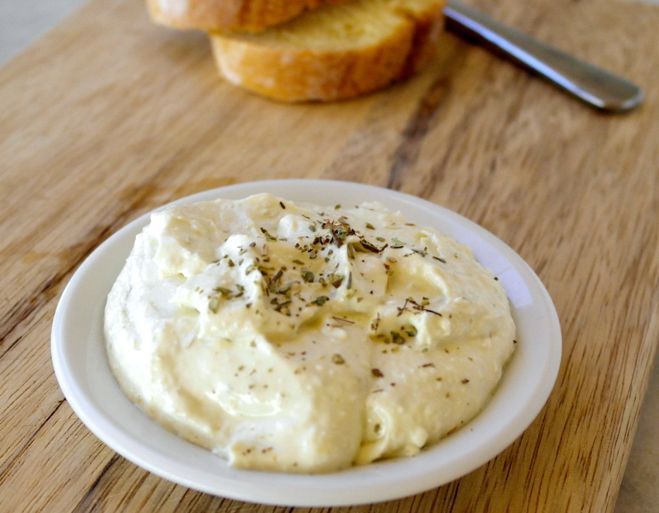 According to a new study presented at the annual meeting of the European Association for the Study of Diabetes eating full fat cheese is associated with a reduced risk of diabetes by 23%… I like this study.
I often get this question about the amount of cheese consumed in the Mediterranean Greek diet: is it healthy? Don't Greeks eat a lot of cheese?
Well yes, they do. In fact, depending on the source Greeks consume the most cheese per person in the world. Feta is probably responsible for this, as we eat it with almost every meal. Cheese is in essence the main source of protein in the traditional Greek diet, since the main course was usually vegetables or legumes.
Today (unfortunately) Greek super markets are full of processed low-fat yellow cheeses that are not Greek and many buy them thinking that it will help them lose weight. The result; no satisfaction because these cheeses have little taste, but no weight loss either, as we all know saving 20 calories by eating a low-fat piece of cheese instead of regular fat, is not enough if the rest of the diet is not that great.
My point is this: go ahead and have a flavorful full-fat piece of cheese, it will be fine if the rest of your diet is Mediterranean based with plenty of vegetables, olive oil, fruit and legumes.
With that I present you with a yummy Greek feta cheese dip that I have changed just a little: tirokafteri which translate into "hot cheese". It basically is feta cheese mashed with a bit of olive oil and a hot pepper. It is a very common appetizer and when we order it , it lasts just a few minutes. While you can dip different things in it, I really think it is best with bread. I added some Greek yogurt to make it a bit fluffier and experimented with using a jalapeño pepper (it was really good) rather than a regular hot pepper.
Greek Spicy Whipped Feta Cheese – Tirokafteri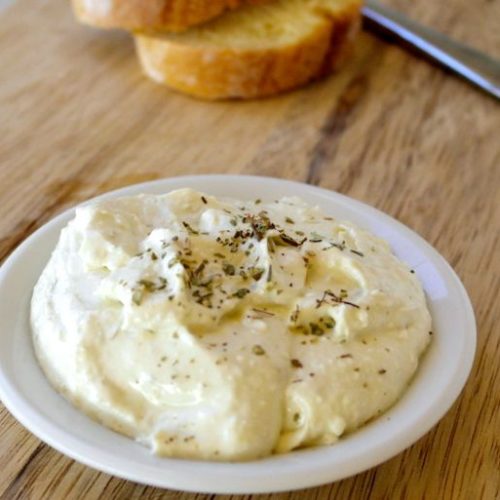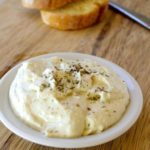 Peppery Whipped Feta dip. This traditional Greek dip has it all: creamy, just a touch spicy, tangy and so satisfying.
Print Recipe
Pin Recipe
Instructions
Mash the feta with the yogurt until you have a paste ( it will be a bit grainy).

Add the olive oil and vinegar and mix well.

In a food processor mince the hot pepper (without the seeds), add to the feta mixture and blend well.

Let it sit in the refrigerator for about an hour before serving.
Notes
You can sprinkle with oregano or parsley for decoration.
DID YOU MAKE THIS RECIPE?
Leave a comment or share on instagram and mention @greekdiet
Photo by Elena Paravantes