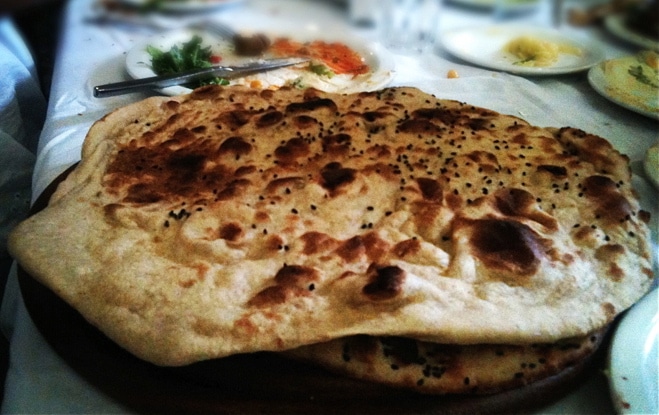 My trip to Israel for a nutrition conference was a great opportunity to promote the Mediterranean diet but also to view the diet from another perspective.
The focus of the conference was the Mediterranean Diet and as with most conferences there was an exposition of companies promoting the latest products related to nutrition. During this conference, I was pleasantly surprised to see plenty of healthy food. While many expositions are flooded with artificial food products, fortified foods and supplements, at this conference most of the products were "'real", yes real food. I had the opportunity to sample yogurt with cucumber, dill and garlic, dried dates, seeds, homemade sweets made with sesame, olive oil, salads, cheese and even traditional breads. The companies were basically promoting the food of the land which in the words of a fellow Israeli dietitian are functional foods in their natural state.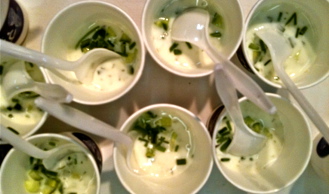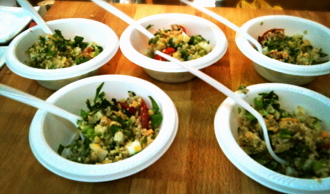 The Israeli cuisine has many influences, and the traditional food as with most parts of the Mediterranean is based on plenty of vegetables and legumes. Tahini (chickpea- tahini dip), falafel (chickpea patties), eggplant dips, and a variety of salads are always present at the table. Meat was often the main course but the servings size was modest, and fruit was always served for dessert along with some phyllo based sweets
Olive oil is present in the cuisine, but from discussions I had with Israeli dietitians as well as representatives from olive oil companies it appears that apart from olive oil, other vegetable oils are used or even a mixture of oils such as canola with olive oil. I was a bit disappointed to see only a tiny section of a large super market dedicated to olive oil. But the good news is that olive oil use is increasing. In a discussion I had with the Quality Assurance Manager of Etz Hazait a company that specializes in Olive Oil and other vegetable oils, olive oil consumption has gone up drastically, so much so that while in the past Israel was able to produce most of the olive oil for its needs, today they have to import quite a bit due to higher demand.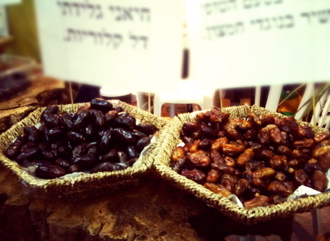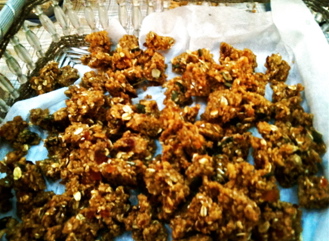 As a Greek tasting all these foods, I was reminded of the similarities that exist amoung the cuisines of Mediterranean countries and how these cuisines influence one another. The tastes of many of the foods were not foreign to me as many ingredients are common in the Greek cuisine, such as eggplant, sesame, pites, yogurt and phyllo pastries. I loved the multiple little appetizers ranging from hummus to fresh salads, a concept present in the Greek cuisine as well. I can trully say that I felt "right at home".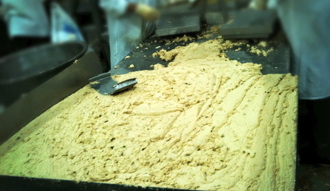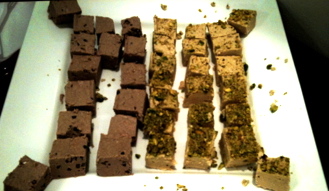 As with many Mediterranean countries obesity is an issue in Israel. Even though there are plenty of healthy options, here too we have Westernization of the diet; fast food restaurants are common and the super markets are filled with highly processed foods. For this reason it is even more important to promote, preserve and protect the Mediterranean diet in all its forms.