As you know I am passionate about the Mediterranean diet, the diet I was raised on, but more importantly I am passionate about presenting the real Mediterranean diet as it once was and not a watered-down version of it. So I present to you the Mediterranean Diet Manifesto.
Here is what we all need to know and remember to do: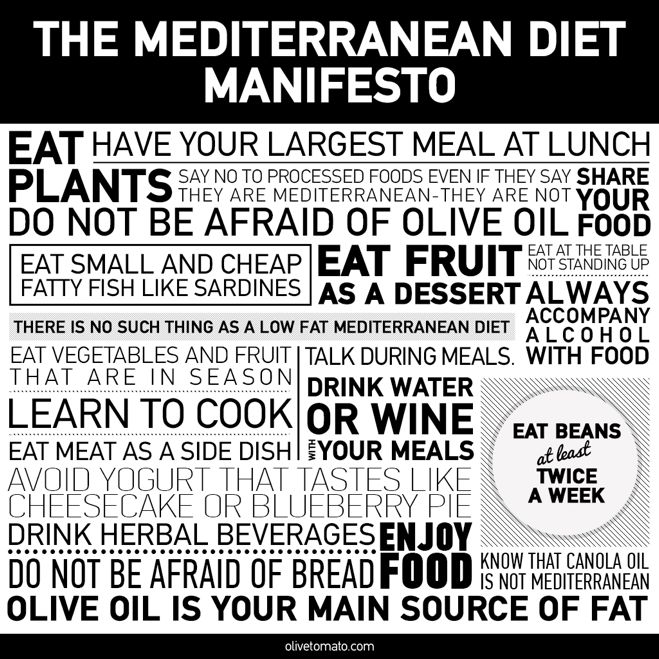 Written by Elena Paravantes. Designed by Georgia Belekou of Cambo Industries
Copyright © 2014 
Olive Tomato
. All Rights Reserved.
You May Share this Image On Your Site Using This Code