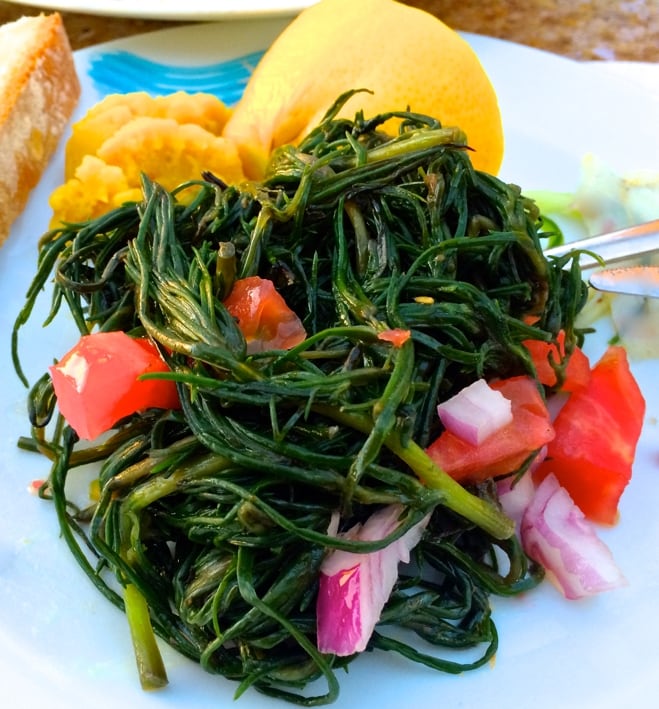 It always amazes me when I see articles from vegans or vegetarians in Greece who say it is difficult to find a vegetarian meal in Greece. Hello? Greeks abstained from animal products (almost all except certain seafood) for over 200 days a year, they were essentially vegans for most of the year. And because of that, they have hundreds of vegetarian and vegan recipes. There are plenty of vegetarian meals to be had here in Greece that are based on the traditional Greek diet.
While I enjoy quinoa and tofu once in a while, it is silly to come to Greece and eat foods that come from the other side of the planet, especially when Greece has such a wealth of vegetarian dishes.
Having said that, currently on vacation I am sharing my top picks for vegetarians (or everybody-you don't have to be a vegetarian to enjoy these) in Greece with my photos of dishes I ordered. While I am not a vegetarian, the majority of food I eat and order usually does not include meat. So here are my top 5 picks:
Any Version of the Greek Salad Known as Horiatiki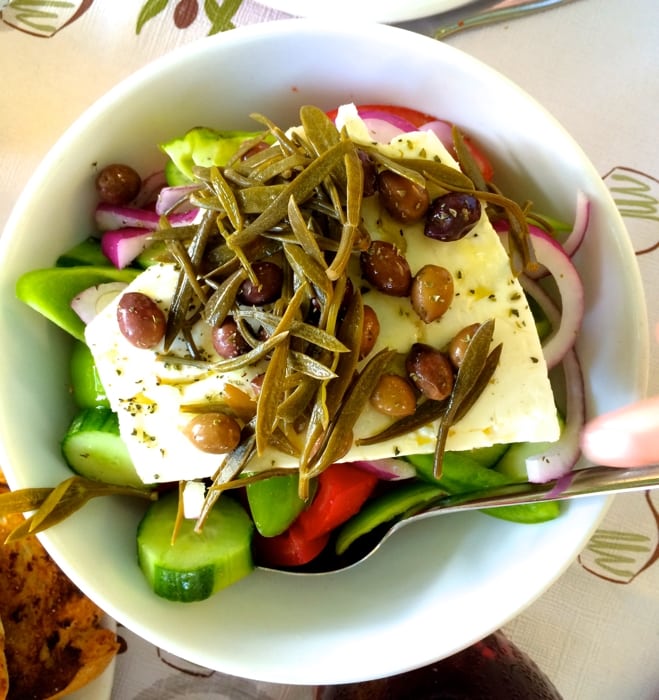 The basic salad includes tomatoes, cucumbers, onions, olive oil, feta, green pepper, olives and additions such as capers. There is also the dakos, which is a Cretan version of the salad served on a large cretan barley rusk that has soaked all the juices and olive oil.
Vegetable Casseroles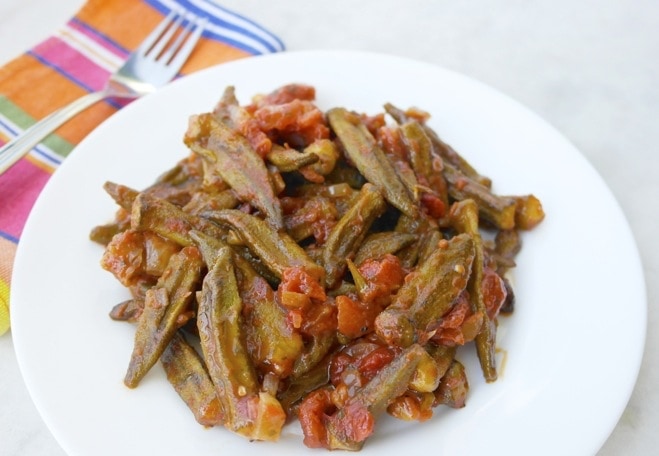 The famous lathera. Basically vegetables cooked in olive oil and tomato. This can include green beans, okra, stuffed tomatoes, zucchini, eggplant and legumes. This is a main course, eat it with bread for dipping, and if you are eating dairy, feta cheese is the way to go.
Leafy Greens Also Known as Horta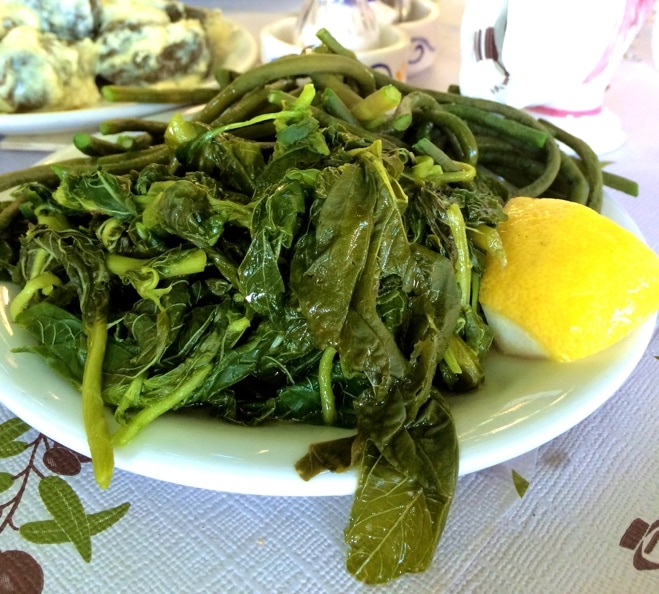 Greens such as vlita, beet greens and other local greens served with olive oil and lemon. Ask the waiter, what horta they have and just order them. Accompany them with cheese-if you are a lacto-vegetarian (yes-feta again) and bread.
Vegetable Patties or Fritters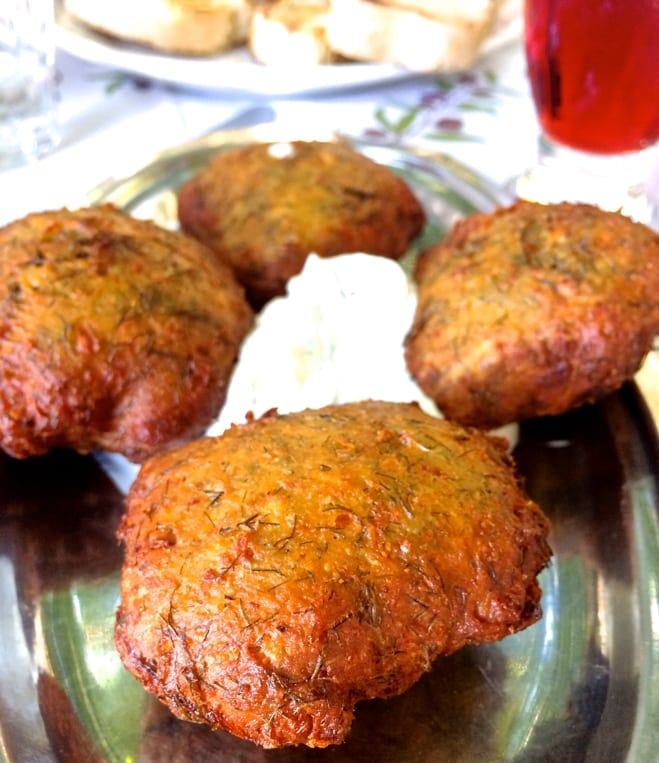 Instead of meat balls Greeks opted for patties made with a variety of vegetables such as tomatoes, zucchini and in this photo fennel made from the fennel tops.
Vegetable Pies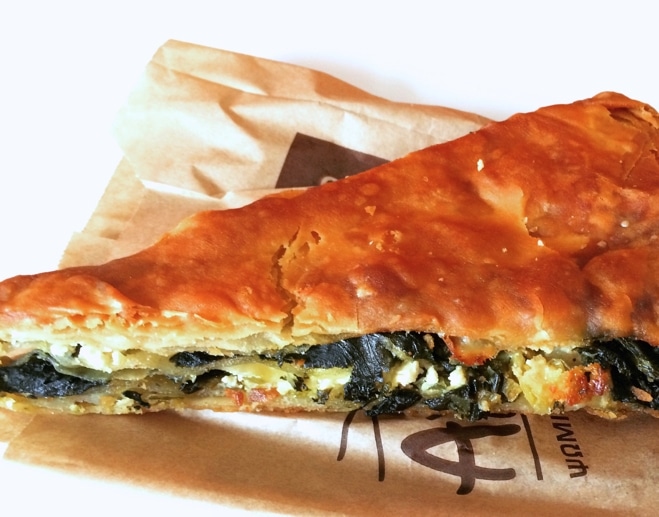 Everybody knows the spinach pie-spanakopita, but there is more! Look also for zucchini pie, onion pie and leek pie.
And of course all these dishes are nutritional powerhouses full of fiber, antioxidants and vitamins.
Photos by Elena Paravantes