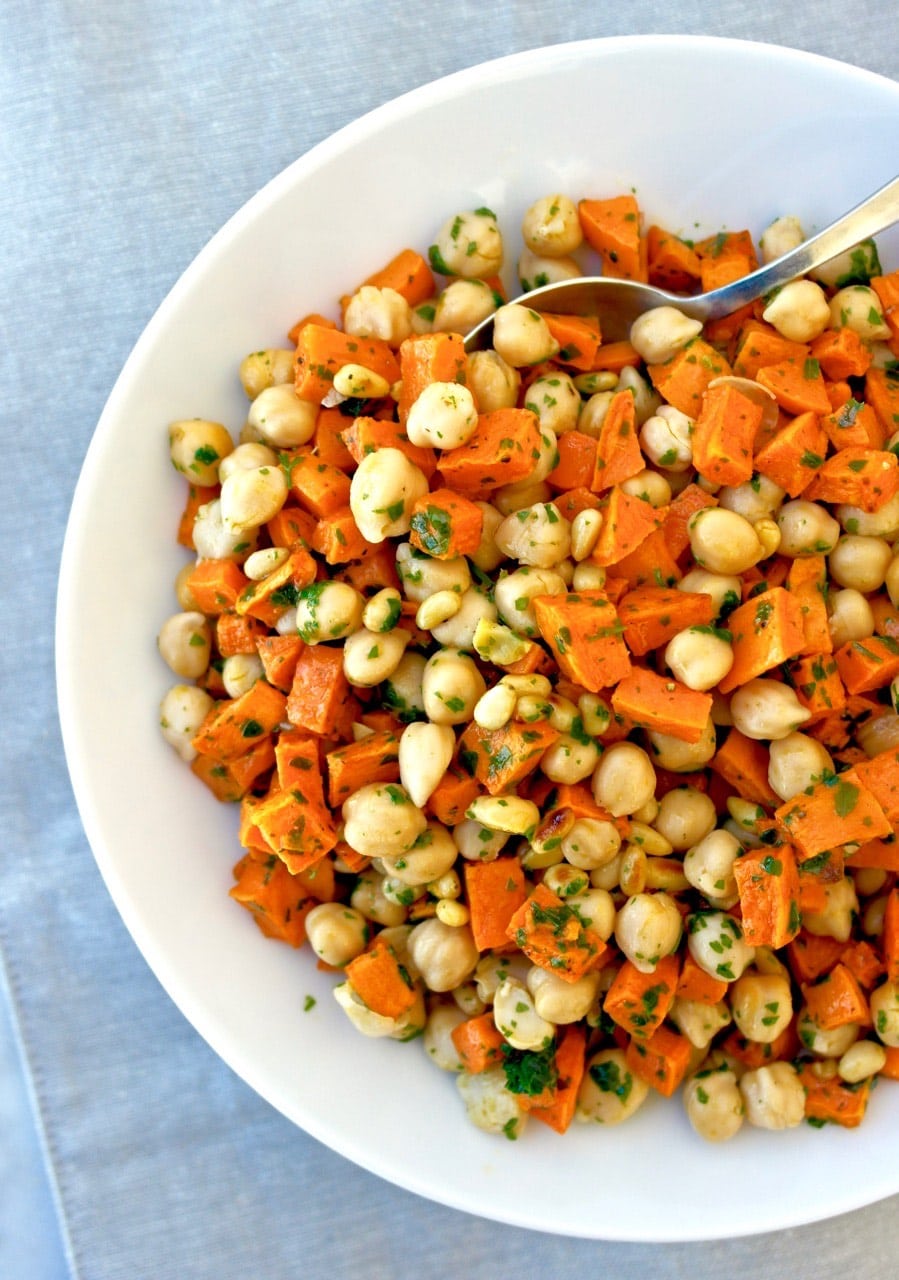 With every new season I look forward to the foods and produce that characterize a certain time of the year. And while you can pretty much find most vegetables all year long, I still buy seasonal-they taste better, they are cheaper and honestly it's something I look forward to. So now it's sweet potato time, and although it is not native to the Mediterranean, it is now cultivated in certain areas of Greece and we can get them locally.
I have been trying to make sweet potatoes a regular guest at our home. Most popular recipes are sweet, and while I do enjoy a sweet potato casserole with a bit of maple syrup added to it during Thanksgiving, I'm looking to add more savory sweet potato dishes. I've roasted them in olive oil, cut them into fries, and used them as a bruschetta topping. Since we eat a lot of salads, I wanted to incorporate them there. I feel the texture once they are roasted would pair well with something somewhat hard like beans rather than leafy greens.
In this recipe I cut them in cubes of about the same size as the chickpeas so you get all the ingredients in one mouthful. Along with the olive oil and lemon dressing and a few toasted pine nuts this was delicious and filling. All the flavors and textures melded perfectly.
Apart from cutting the sweet potatoes this recipe took almost no time or effort and nutritionally this salad has it all: antioxidants, beta-carotene, fiber, protein and good fats and it is vegan-it is a complete meal and travels well, making a great work-lunch.
If you are looking for an easy sweet potato recipe that isn't really sweet, this one's for you!
Need More Mediterranean Diet Guidance and Delicious Recipes?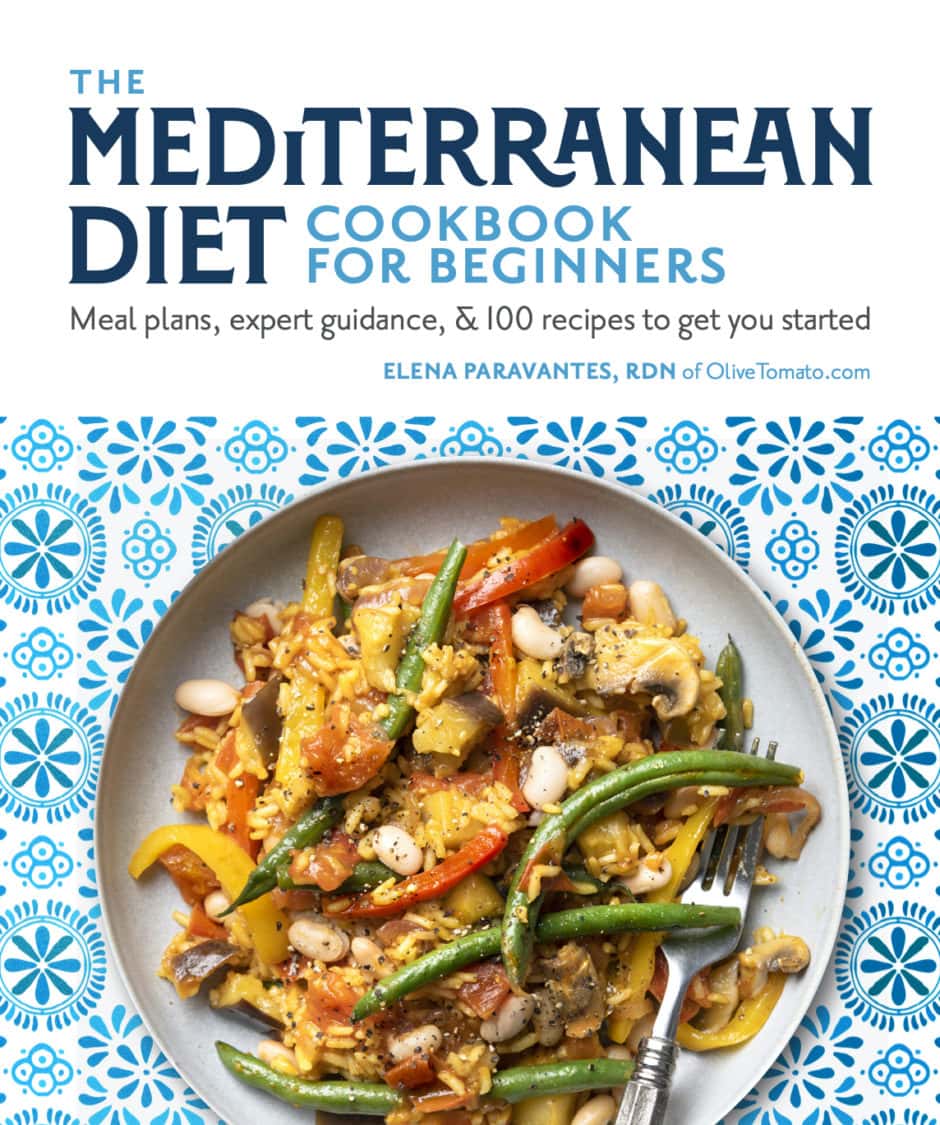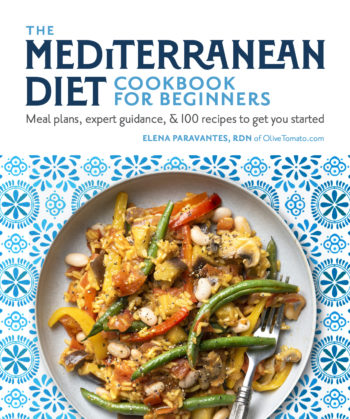 Mediterranean Chickpea Salad with Roasted Sweet Potatoes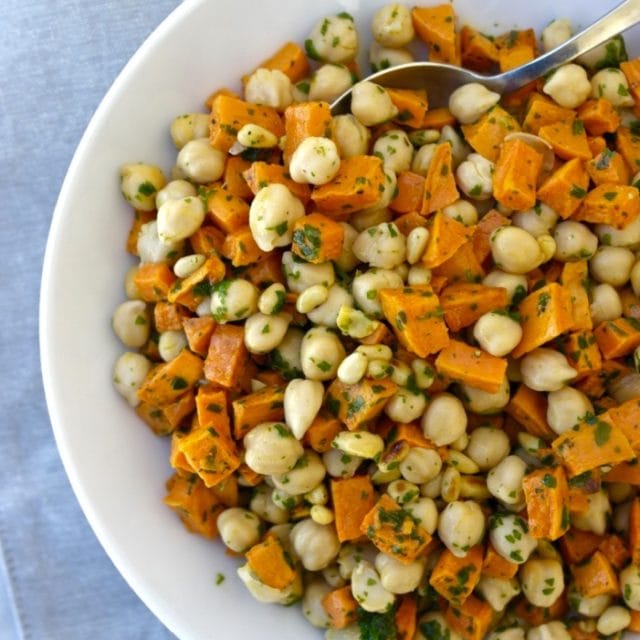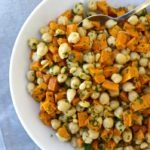 Roasted sweet potatoes topped with chickpeas, toasted pine nuts, parsley and a lemon-olive oil dressing. Delicious, hearty and health
Print Recipe
Pin Recipe
Ingredients
1 ½

cup

sweet potato chopped in ¼ inch cubes (about 2 sweet potatoes)

2

tablespoons

olive oil

1 15

ounce

can chickpeas

2

tablespoons

fresh chopped parsley

2

tablespoons

pine nuts

2

tablespoons

fresh lemon juice

Coarse salt
Instructions
Preheat oven at 400˚ F (200 C).

Peel the sweet potatoes and cut in small cubes (1/4 inch)

Place them in bowl in mix them with 2 teaspoons olive oil.

Roast them for 20 minutes.

In the meantime make the dressing by mixing the rest of the olive oil (4 teaspoons) with the lemon juice.

Once sweet potatoes are ready, remove from oven and set aside.

Toast the pine nuts: place the nuts in a small pan over low heat, shake the pan a few times. Heat for about 1 or 2 minutes.

In a serving bowl mix gently the chickpeas with sweet potatoes, pine nuts, parsley and the dressing. Sprinkle with salt and pepper before serving.
DID YOU MAKE THIS RECIPE?
Leave a comment or share on instagram and mention @greekdiet
Photo by Elena Paravantes © All Rights Reserved