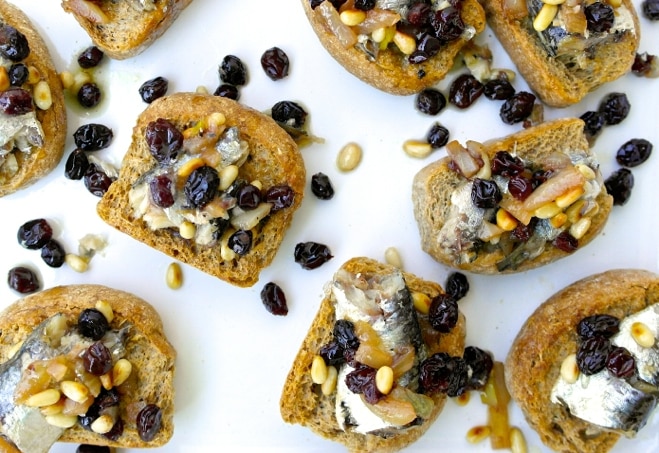 I love mini things when it comes to food. Honestly I would rather just eat appetizers rather than a whole meal. When I have time, some evenings we just eat a bunch of little bites along with some wine for our dinner. It's like having cocktail hour. It doesn't have to be fancy or fattening, it can be as simple as some cheese and tomato on a toothpick, some olives, cucumber, carrots etc. etc. In other words a pikilia as we say here in Greece. Pikilia is a bunch of little bites on one plate, it means "variety". It can also be called a meze, which means a small amount of food to accompany a drink, check here if you want to make your own.
A few posts ago, I discussed how canned fish can be equally healthy and there were a lot of requests for more recipes using canned fish. So here is another one that looks pretty fancy and impressive. This is a quite a transformation for the humble and snubbed canned sardine.
I used canned sardines and made this sweet and salty sauce and then served it on whole grain Cretan barley rusks known as paximadia. You can find Cretan barley rusks in specialty shops, order online (they have a very long shelf life) or you can use whole wheat bread toasted.
This is one healthy canapé. You have antioxidants from the olive oil, and raisins and the good fats (monounsaturated and omega-3's) from the fish, olive oil and pine nuts.
Enjoy with cold white wine or ouzo.
Need More Mediterranean Diet Guidance and Delicious Recipes?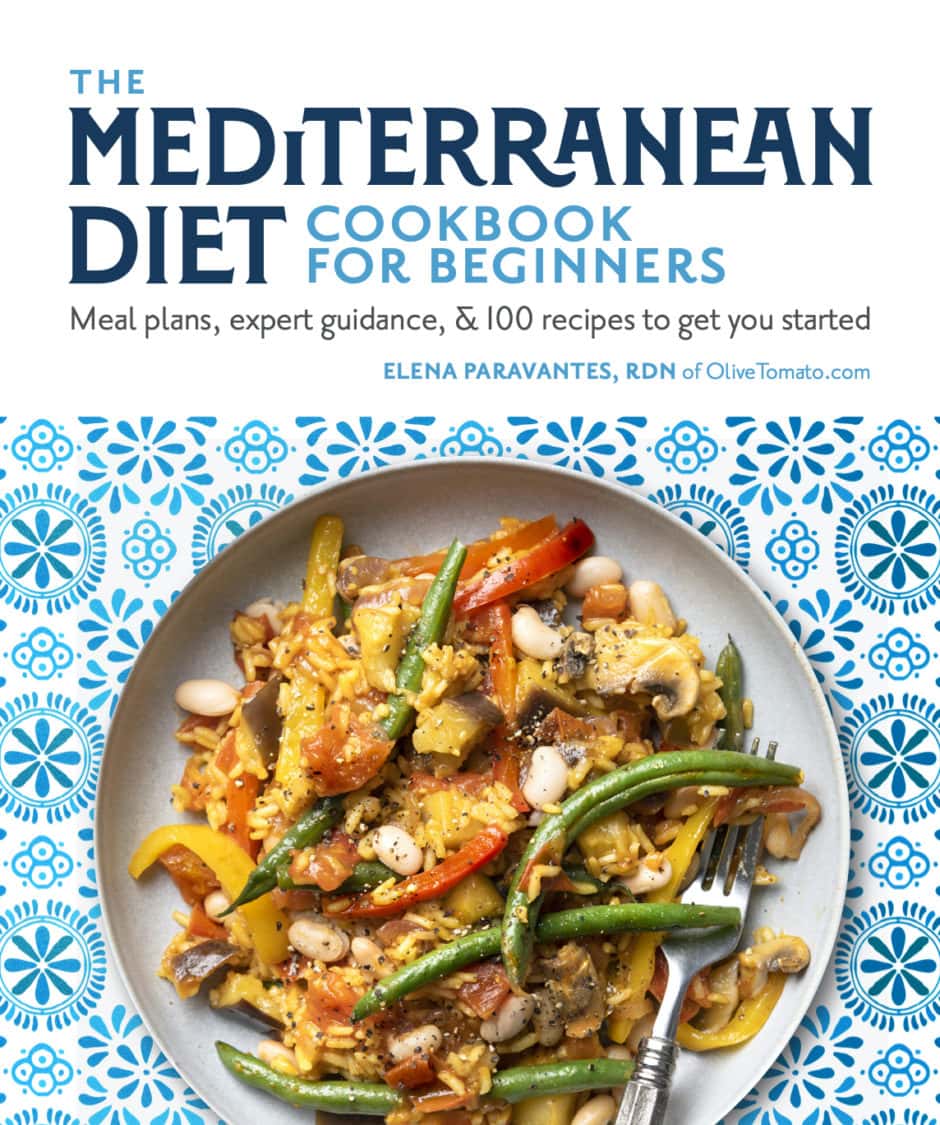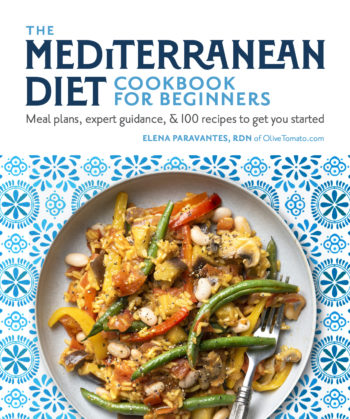 Greek Style Bruschetta with Sardines, Raisins and Pine Nuts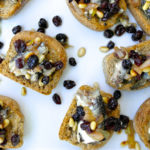 Easy sweet and savory appetizers with sardines, raisins and pine nuts.
Print Recipe
Pin Recipe
Ingredients
2

cans packed sardines about 15-18 fillets total

2

tablespoons

olive oil

¼

cup

raisins

½

onion chopped

3

tablespoons

pine nuts

¾

cup

white wine

20

mini Cretan rusks

or about 5 large ones or whole wheat bread cut in small slices

salt/pepper to taste
Instructions
Preheat the oven at 375 degrees Fahrenheit (180 degrees Celsius)

In a small pan add

1 tablespoon

olive oil and sauté the chopped onion until soft.

Once onion is soft, add raisins and white wine and simmer until most wine has evaporated-about 12-15 minutes.

Remove from heat, add

2-3 teaspoons

of olive oil and mix.

In the meantime heat the sardines in the oven for about 3 minutes.

Roast the pine nuts in a small pan by heating them and shaking the pan, for 2-3 minutes or once they started to brown.

Remove sardines, drizzle the sauce on top and sprinkle with the pine nuts, add a pinch of salt and freshly ground pepper.

You can serve like this or you can spoon about 2 teaspoons on sliced bread or rusks.
DID YOU MAKE THIS RECIPE?
Leave a comment or share on instagram and mention @greekdiet