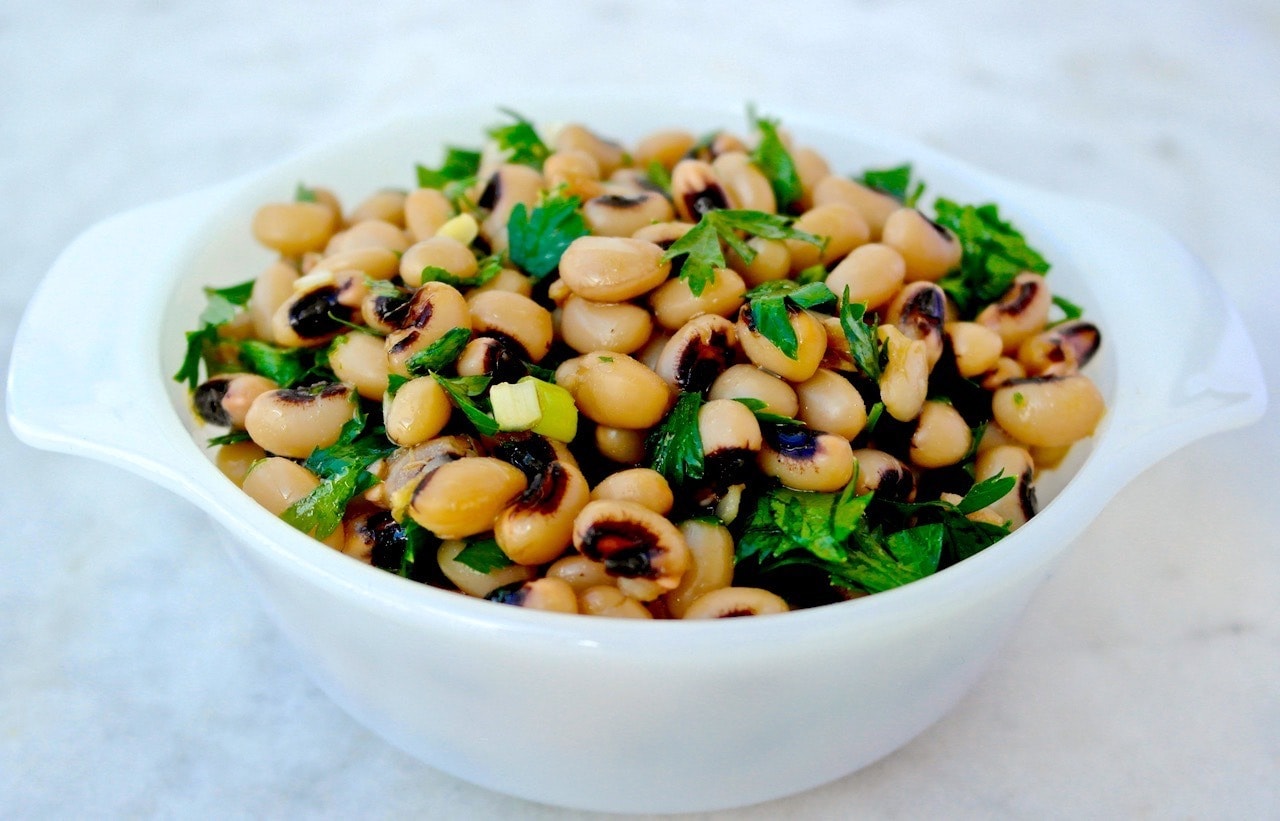 Beans are such an important part of any diet, regardless of what type of diet you want to follow. They are a food that combines so many qualities; it is filling, it has protein, it has slowly digested carbohydrates, it has antioxidants and it has fiber. These nutrients are not only healthy, as beans have been shown to protect against heart disease, diabetes and cancer, but beans are also the ideal food for those trying to lose weight. Eating small amounts keep you full and satisfied for a long time.
Now Greeks have several ways of eating beans, which I discuss here. They are mostly prepared stewed or roasted in the oven, and they are delicious. Today, I felt like having a somewhat salad-like bean dish.  So I made my sister's recipe of black-eyed peas. As Maria explains, this is a dish that tastes better the next day or even the day after that, as all the flavors have had a chance to meld. The preparation is simple, but the result is dangerously good, you just want to eat all of it. And while you are eating it, think of all the nutrients you will be getting: antioxidants, good fats, fiber, and protein.
This can be enjoyed as a main course for a light meal, or you can serve it as a salad or side dish as part of a larger meal.
And as always with simple dishes, make sure you use the best and freshest ingredients.
Mediterranean Black-Eyed Peas with Honey Vinaigrette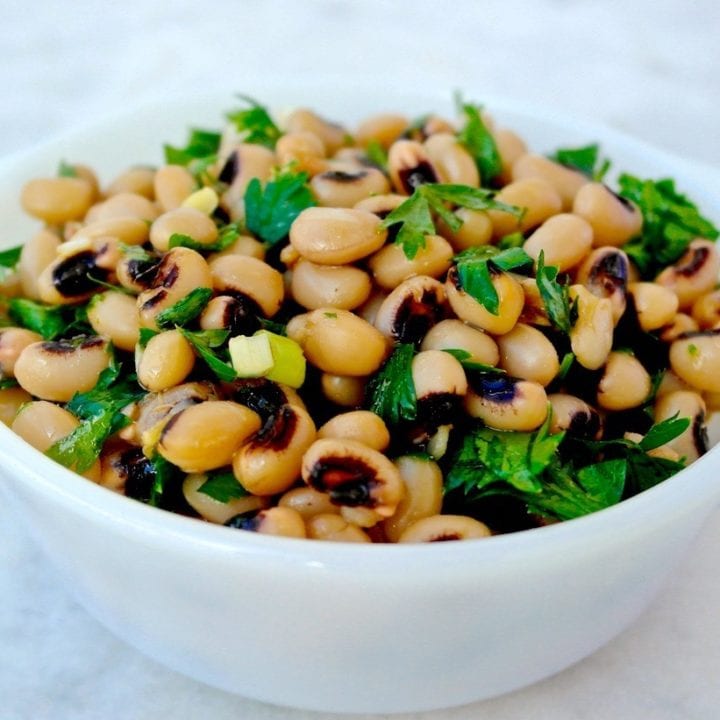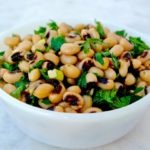 Print Recipe
Pin Recipe
Ingredients
Instructions
In a pot boil the beans in plenty of water, for about 40-50 minutes. You do not want the beans to be mushy.

In a small bowl mix the vinegar and honey, then add the olive oil, salt and pepper and mix well.

Once the beans are cooked, drain and set aside until, they have cooled off.

Once beans are cool, add the parsley and the spring onion and then add the dressing and mix well.

Let the salad sit for at least 2 hours before eating (or overnight) for best results.
DID YOU MAKE THIS RECIPE?
Leave a comment or share on instagram and mention @greekdiet
Photo by Elena Paravantes © 2013