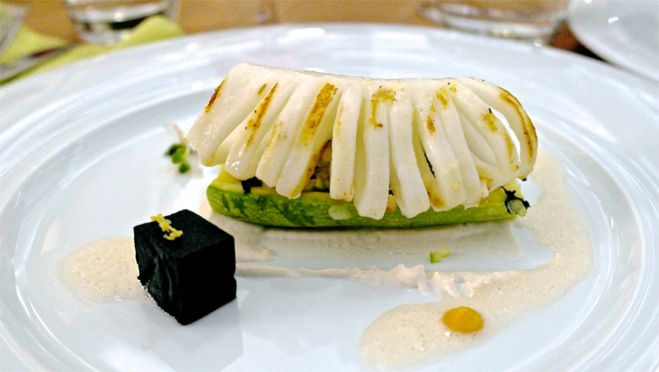 When you think of Greek food, you usually think of chunky Greek salads, messy but delicious souvlaki, and pungent garlic sauces such as tzatziki and skordalia ready to be smothered on fresh bread. Yes, Greek food is known for its simplicity and heartiness, but also for its health benefits. Greece (along with southern Italy) is, after all the birthplace of the now famous Mediterranean diet. But can Greek food be fancy, and still retain its essence? Can it remain simple, fresh and healthy? Well, some Greek chefs have proved that it can.
Last week I had the opportunity to attend the ultimate Greek Gastronomic event Sani Gourmet at Sani Resort. The resort is located on the Kassandra peninsula, the first of the three peninsulas of Halkidiki near Thessaloniki the second largest city of Greece. Sani is right on the beach and overlooks Mount Olympus. Yes, the location is breathtaking, but I of course will focus on the food.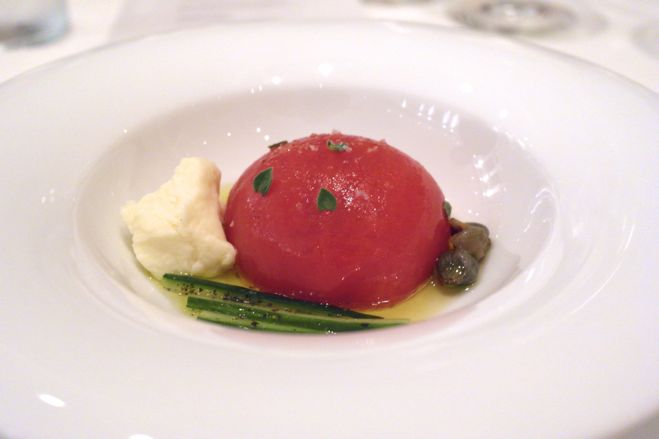 During the one of a kind 10-day Gastronomic Festival in Greece, award winning Greek chefs were invited to the Five Star resort and were asked to recreate popular Greek dishes, dishes that remind them of their childhood, using traditional regional ingredients but with an eye for the future.
The result was exactly as it should be: a manipulation of traditional Greek ingredients such as olive oil, seafood, vegetables, cheese in such a way that while the taste reminded us of a traditional Greek dish, it had something else to it, each chef adding unique components and making it their own. Chef Dimitris Dimitriadis from Michelin awarded Hytra Restaurant, reconstituted feta cheese and served it in broth in his interpretation of feta and "greek" salad, while chef Pericles Koskinas of Milos restaurant (Athens, New York, Las Vegas, Miami, Montreal) peeled his tomato and stuffed it for his version of the famous salad.
Yes there were a few touches of molecular cuisine here and there, but all in all this was all about fresh, honest food reflecting the tradition but also the healthy characteristics of the Mediterranean diet.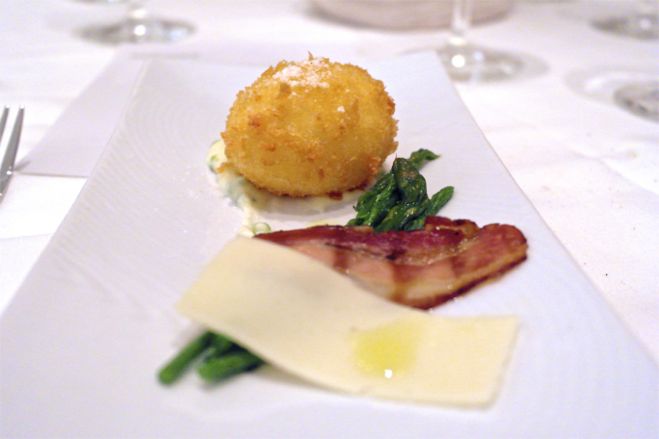 This event demonstrated that Greece not only has many talented chefs, it has showed that Greek food and cuisine should be taken seriously. There is no need for heavy sauces and elaborate concoctions; even in its gastronomic form Greek cuisine can maintain its simplicity and freshness.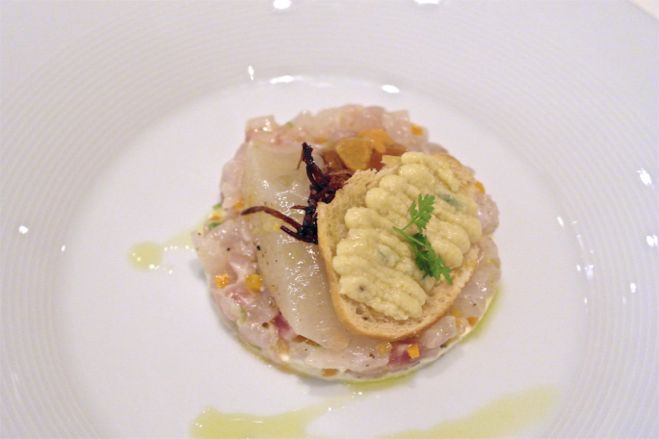 But this event is significant for another reason: it is a reminder for Greeks to not look down on the food and cuisine they grew up on. For the longest time many Greeks were actually embarrassed of their food, considering it somehow inferior to French and Italian. It has been a fact that Greeks have strayed from their traditional cuisine, and events such as this, act as a wake up call for Greeks; Greek food can be many things: humble, healthy and sophisticated.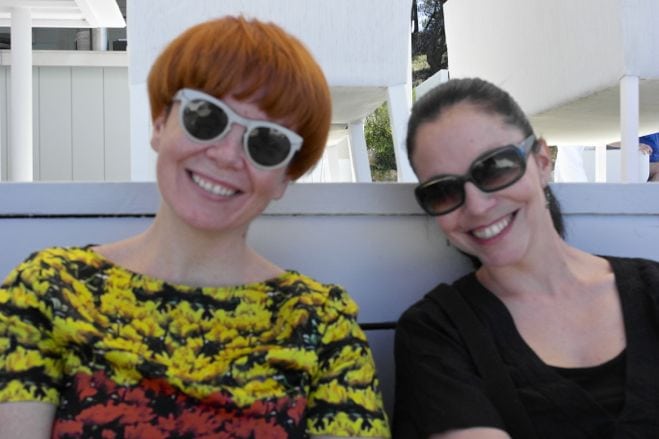 Georgia Dodou, our gracious host and Public Relations manager for Sani Resort, explained that they have been organizing this event for 9 years now and while it started out as a festival with acclaimed chefs from all parts of the world, in the last three years they have focused solely on Greek cuisine and Greek chefs, and more specifically on what they call New Greek Cuisine, aiming to make it a separate category in modern gastronomy.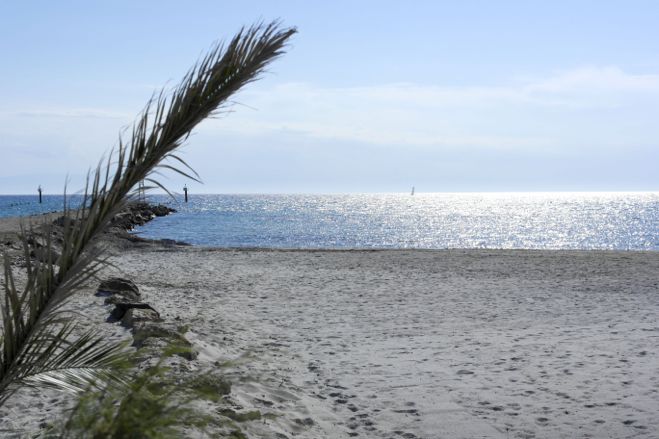 Greece is on the minds of many nowadays and not only because of the financial difficulties it is going through, but as an up and coming culinary destination. Tourists have been visiting Greece for decades to experience its rich history and natural beauty, now they have one more reason to come here: to taste the New Greek Cuisine.
Photos by Olive Tomato
1. Calamari with cubed calamari ink by Dimitris Dimitriadis
2. Greek Salad by Pericles Koskinas
3. Fried egg with Naxian Cheese, wild asparagus and siglino (smoked pork) by Pericles Koskinas
4. Psarosoupa-Greek fish soup with seabass tartare and sea urchin
5. With Sani Resort PR and Press Manager Georgia Dodou
6. Sandy Beach at Sani Resort