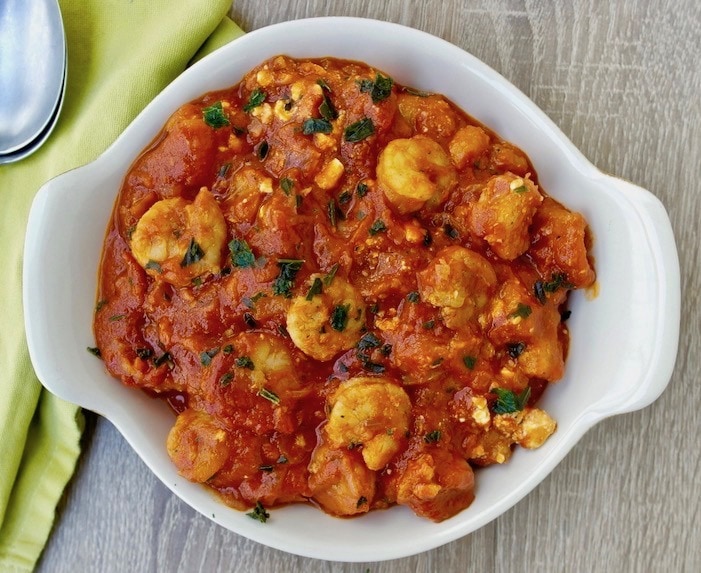 When I think of shrimp, one particular Greek dish comes to mind, and that is Shrimp saganaki, shrimp cooked with tomato sauce, a splash of ouzo and topped with crumbled feta. Tender shrimp, smothered in rich tomato sauce. It is so good. This dish is not only a typical starter or meze it also serves as a main meal during fasting periods in Greece. The Greek Easter fast that lasts 7 weeks, prohibits meat and animal products with the exception of certain seafood. So these 7 weeks seafood in the form of shrimp, octopus or calamari is part of the menu once a week. Now this recipe can be made with or without feta cheese, I included it here but you can easily omit it.
It is fairly easy to make and an impressive dish for guests. This is usually served as a meze/appetizer along with bread for dipping, but I like having it as a main course using it as a sauce for pasta or rice and it pairs well with a green salad. The dish combines protein, good fats, and vegetables in the form of tomatoes.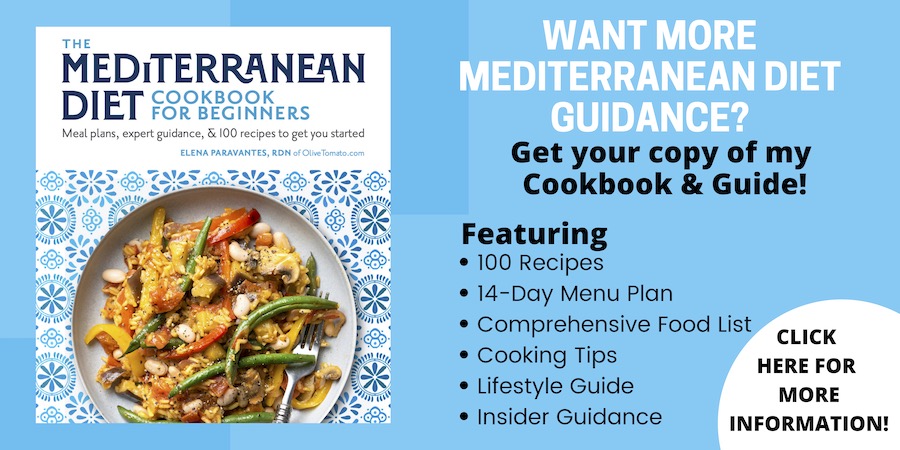 Ideally, you want to use fresh shrimp, but if you use frozen, make sure they are completly defrosted and dry them well with paper towels as they will be sautéed.
And in case you were wondering, the word saganaki means small pan, and basically dishes made in a small pan are called saganaki, but most likely you have come across this name at a Greek restaurant and it refers to the famous fried cheese (which is made in a saganaki pan).
Shrimp with Tomatoes, Feta and Ouzo- Garides Saganaki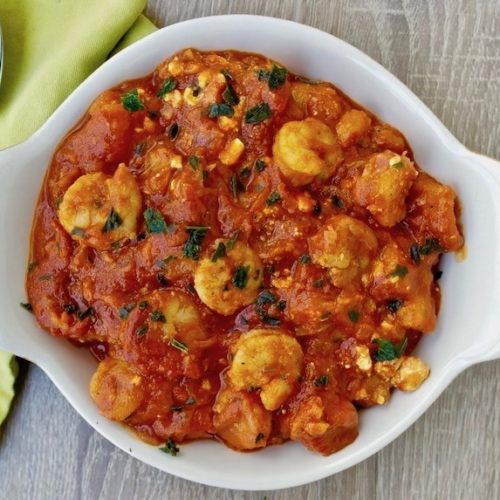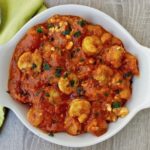 Print Recipe
Pin Recipe
Ingredients
3

tablespoons

olive oil

1

pound

medium size shrimp

peeled

4

cloves

garlic minced

1/4

cup

ouzo

1

large onion chopped

1

small hot pepper sliced

2

teaspoons

pepper flakes

3-4

ounces

crumbled feta

chopped basil

salt/pepper for taste
Instructions
Preheat oven at 350 degrees Fahrenheit (180 C)

Heat 1 tablespoon olive oil on medium-high heat. Add the shrimp and sauté for about 4 minutes, add the garlic and sauté for one more minute. Add the ouzo and sauté for 2-3 minutes, until alcohol has evaporated. Set aside.

In another pot add the rest of the olive oil (about 2 tablespoons) and sauté the onion until translucent. Add the pepper flakes and hot pepper and sauté 2-3 more minutes. Add the tomatoes and simmer until sauce thickens.

Empty the tomato sauce in the pan with the shrimp and mix gently. Empty the whole mixture in a oven proof casserole or a "saganaki" if you have one.

Sprinkle with the feta and bake for 15 minutes.

Serve with chopped basil.
DID YOU MAKE THIS RECIPE?
Leave a comment or share on instagram and mention @greekdiet
Photo by Elena Paravantes© All Rights Reserved