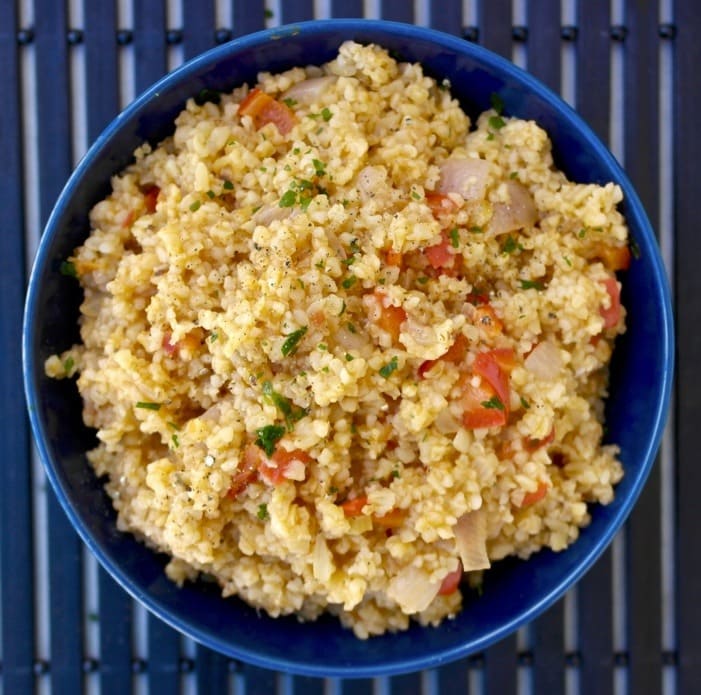 Did you know that the recommendation for fiber is about 30 grams a day, but the average intake is only 15 grams? One of the reasons is that our grains are just too processed. But getting more whole grains is not difficult at all. You just need to know how to prepare them, and here is a favorite: bulgur wheat
What is Bulgur Wheat?
Bulgur wheat is a whole grain that is a component of the Mediterranean diet. It is cracked wheat that has been partially cooked. This nutty tasting grain is considered an ancient grain as it is known to be used in ancient Greece and the Middle East. It is made from the whole grain so it contains a good amount of fiber as well as several minerals, and since it is partially cooked, it has a shorter cooking time.
How to Cook and Use Bulgur Wheat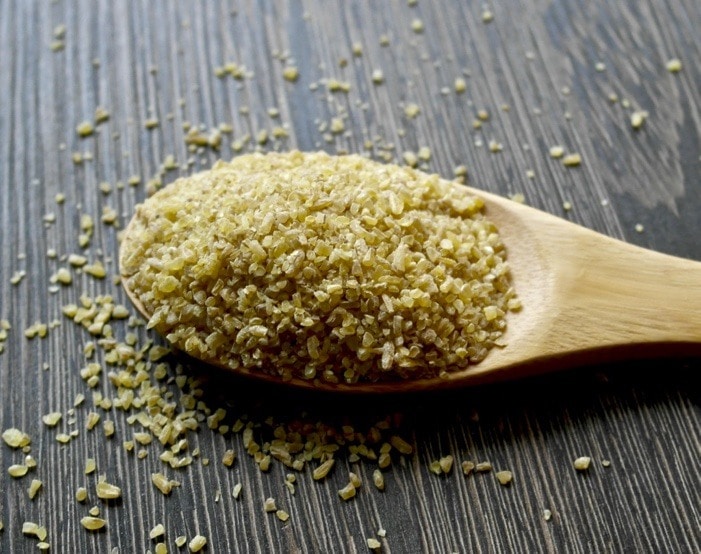 In the Mediterranean it is used in salads, for pilaf, for stuffing and often mixed with ground meat. In several areas of Greece especially in Crete, bulgur wheat (known also as hondros or pligouri in Greek) is cooked along with snails or sausage or vegetables. On the island of Kithira they often make cooked eggplant with bulgur wheat and it is delicious. Consider using bulgur wheat in tabouli or use it as an alternative to quinoa or rice.
Bulgur wheat takes about 20 minutes to cook, depending on the type (there is fine cut to very coarse), and this recipe uses a basic technique for cooking it.
For this simple basic recipe, I cooked it as if I would cook rice along with tomato, onion and red peppers. It is great as a side dish offering fiber and numerous nutrients. We had on its own with a side salad.
Warm Bulgur Wheat with Vegetables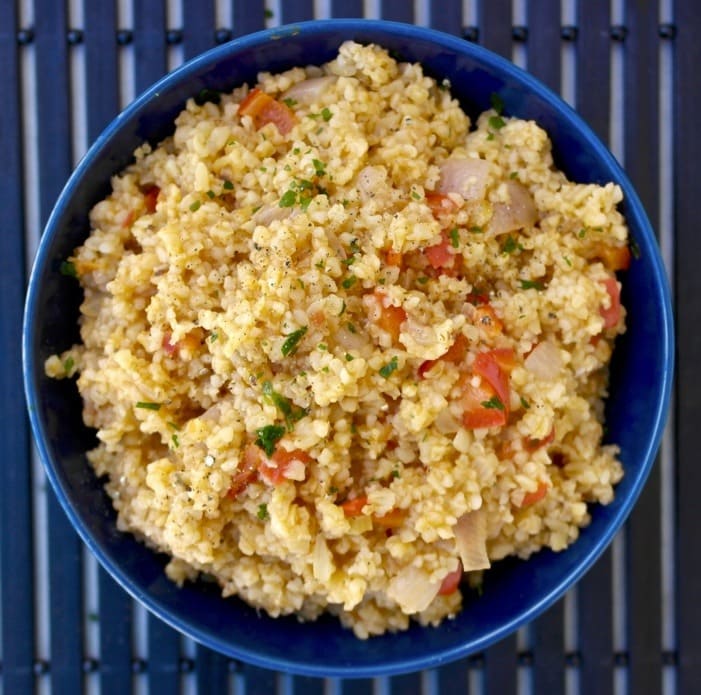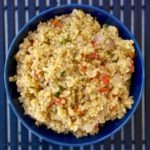 Print Recipe
Pin Recipe
Ingredients
1 ½

tablespoon

olive oil

1

large onion chopped

1

red bell pepper chopped

1

cup

uncooked bulgur wheat rinsed

2

cups

vegetable broth or water

¼

cup

tomato sauce

Salt/pepper as needed
Instructions
In a medium pot heat the olive oil.

Add the onion and pepper and sauté until soft.

Add the bulgur wheat and sauté for a minute, stirring constantly

Add the broth and the tomato sauce.

Simmer for about 20 minutes. If fluids absorbed earlier, add hot water as needed.

If you use commercial vegetable broth that includes salt –do not add additional salt.

Fluff with a fork and serve with freshly ground pepper.
DID YOU MAKE THIS RECIPE?
Leave a comment or share on instagram and mention @greekdiet
Photo by Elena Paravantes © All Rights Reserved