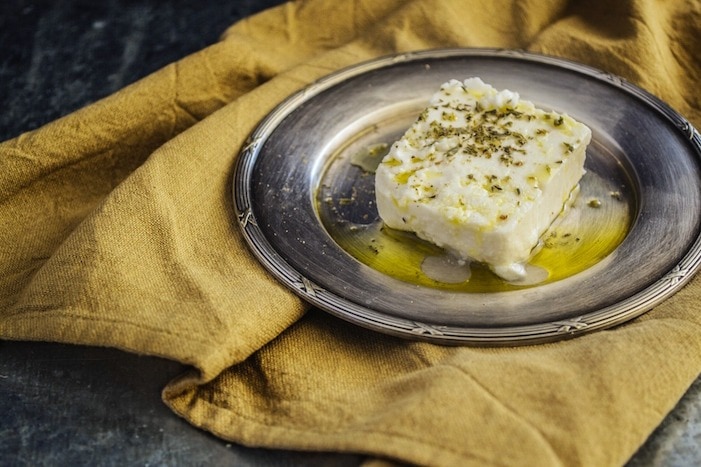 Yes, olive oil is great for cooking, sautéing, baking and as a dressing for salads, but there a bunch of other ways you can use it. Olive oil adds a different flavor profile and can make a recipe healthier by reducing saturated fat and/or replacing butter. Here are some ways I use it:
1. Drizzle on your sandwich
Sounds strange, but instead of using condiments such as mayonnaise that are rich in saturated fat, why not add a few drops of olive oil on each slice of bread. I especially like a sandwich with feta, tomato and a few olive slices.
2. Add some to soup
You often see recipes that recommend adding a tablespoon of heavy cream to the soup right before serving. In Greek cuisine it is common to add good extra virgin olive oil instead. It adds a flavor, but also the good monounsaturated fats and antioxidants.
3. A nice alternative for bread rolls
Instead of serving bread rolls, you can toast slices of bread and drizzle some good extra virgin olive oil, sprinkle with dry oregano and a pinch of salt. You can also serve this as a snack.
4. Drizzle on cheese
While I enjoy certain types of cheese with some good fig jam or honey, olive oil is also great on cheese such as feta and fresh mozzarella.
5. Fry an egg
While I do not eat fried eggs that often, they are always fried in olive oil. It tastes so good and great for dipping, plus you are avoiding some of the saturated fat in the butter.
6. Use it for grilled cheese.
Using a olive oil spritzer, when I make grilled cheese, I spray each slice of bread with olive oil instead of using butter. The result is a great texture and flavor.
7. Make cupcakes
You wouldn't think it would work, but it does. Olive oil works wonderfully with chocolate and fruit based cupcakes, plus it's so much easier, you just mix it, no melting, you can make them without a mixer.