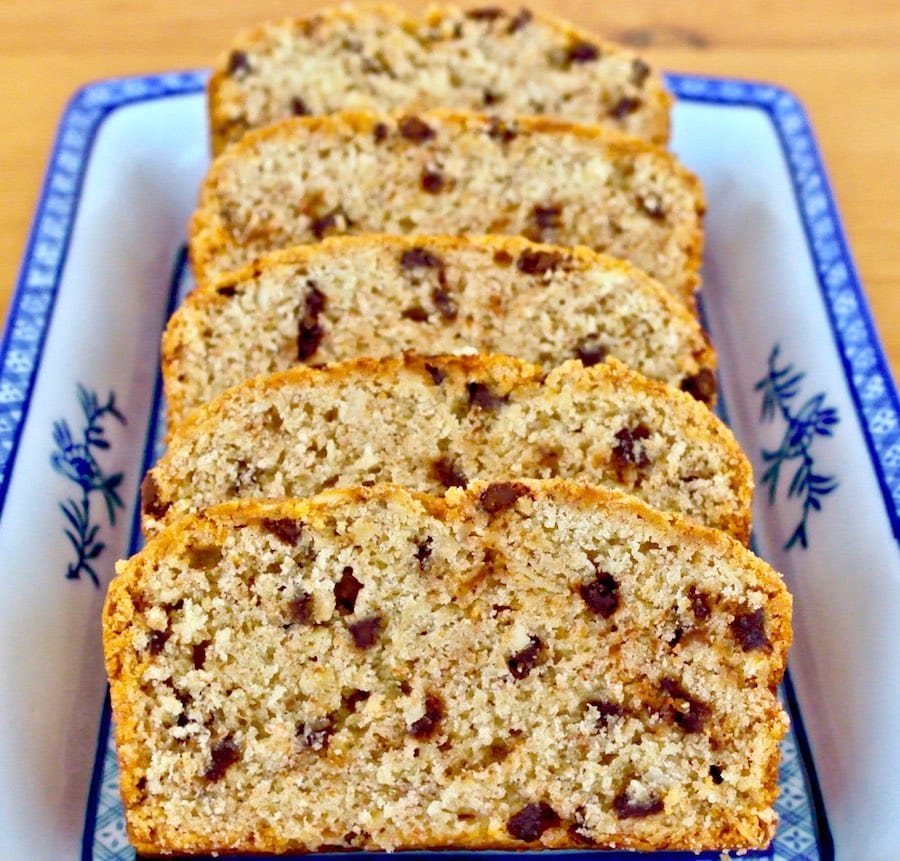 I often make banana bread when I want to have something at home that is sweet, but not a full-blown dessert with hundreds of calories. Now this bread is pretty much vegan as there are are no animal products in it, so it is suitable for those of you who are following the Greek fast (yes it is nistisimo).
But even if you are not a vegetarian or fasting, this bread/cake is delicious with very little saturated fat and no cholesterol. I used olive oil in the place of butter, no eggs, and I also added some slithered almonds which go nicely with the banana rather then the commonly used walnut. I also used a bit of whole wheat flour, just to add a bit more fiber to it. And yes, I added a few mini dark chocolate chips, just enough to give a hint of chocolate.
This bread/cake has about 180 calories per generous piece, texture-wise it is more a cake then bread and it is very filling.
Olive Oil Almond Banana Bread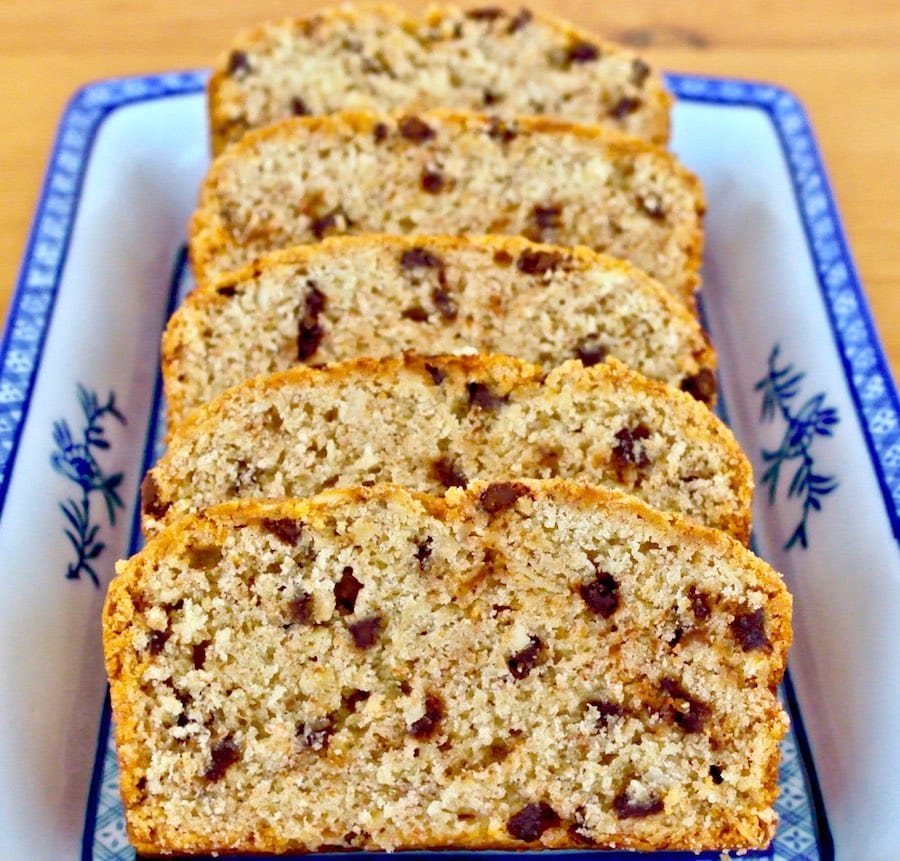 Ingredients
1 cup all purpose flour
1/2 cup whole wheat flour
1 teaspoon salt
1 teaspoon baking soda
1/2 cup olive oil
3/4 cup sugar
2 teaspoons vanilla
1 teaspoon cinnamon
3 medium bananas mashed (about 1 -1/2 cup)
1/4 cup mini dark chocolate chips
1/4 cup thinly sliced almonds
Instructions
Preheat oven at 325 degrees Fahrenheit (165 Celsius)
Mash the bananas in a small bowl.
In a large bowl mix the olive oil with the sugar, until smooth. Add the vanilla and banana and mix some more.
In a medium bowl, blend the flours, baking soda, salt and cinnamon, add the flour mixture to the banana mixture and mix well. It will be somewhat thick.
Add the chocolate chips and the almonds and blend.
Spoon the batter into a lightly greased loaf pan 8 x 4 or similar size.
Bake for about 45-60 minutes. Check with toothpick.
Let it cool for about 15 minutes and then remove from pan.
SAVE FOR LATER AND PIN IT!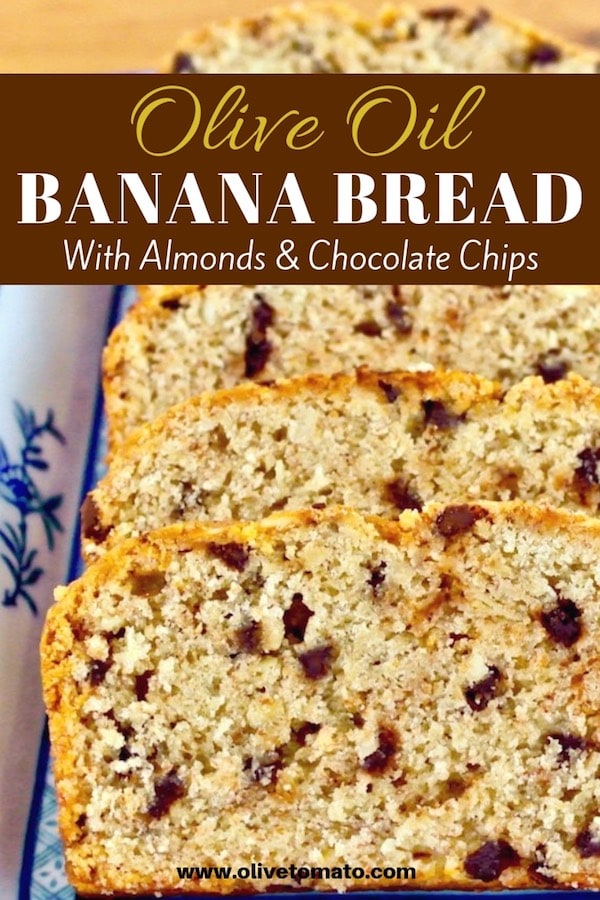 Photo by Olive Tomato