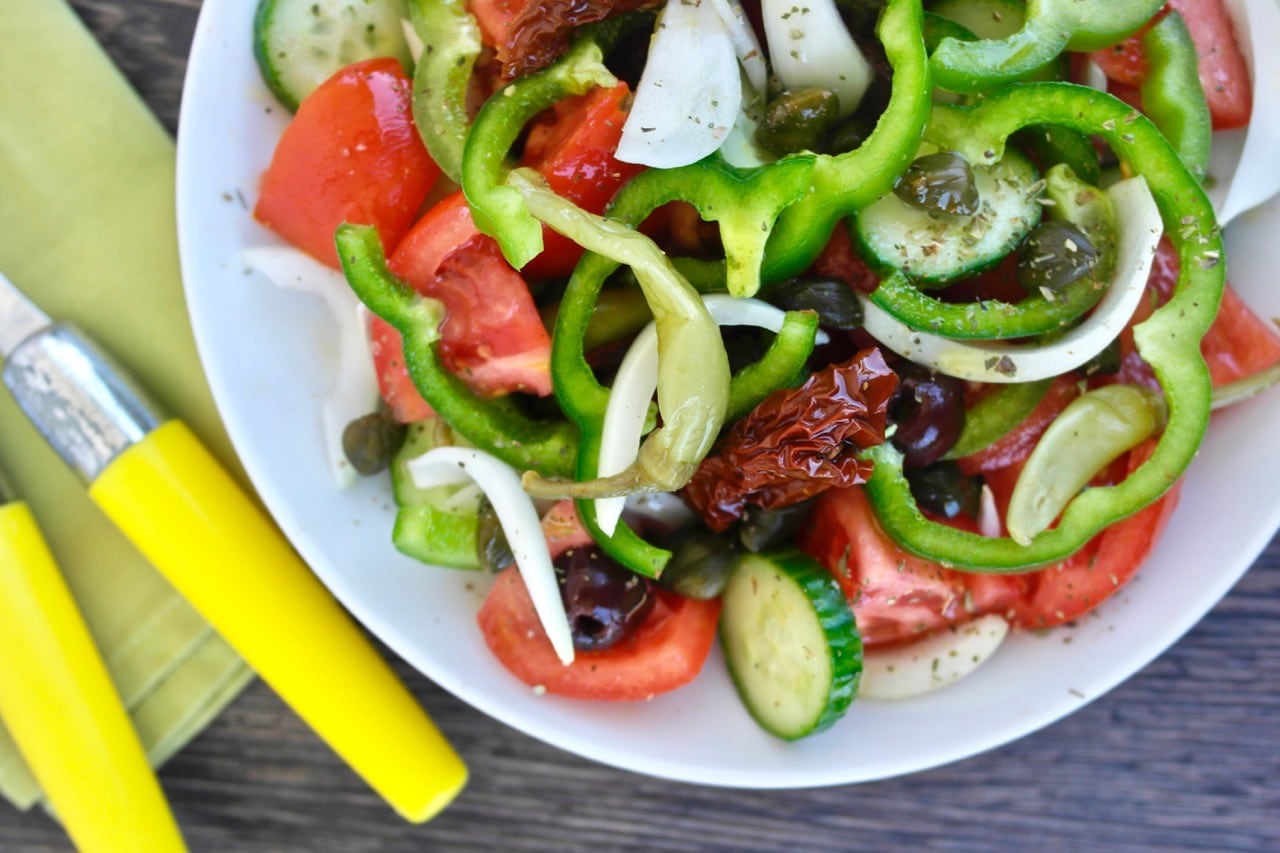 During the summer it is quite common for Athenians to go to the beach on the weekends, the beach is pretty much 30 minutes from any area in Athens or its suburbs. After the beach, were always on the look out for a place to have a light meal. Last week we found this cute little tavern which among other things offered us a salad they called an island salad, or as I call it a Greek island salad. The Greek Aegean islands are known for their simple, clean cuisine and certain products such as sundried tomatoes, capers and unique fresh cheeses. This salad was probably named "island salad" because it includes some of these ingredients. When we saw it, we dug in and it was delicious! Really this salad is summer in a bowl.
I recreated it at home and sharing it with you here. The nice thing is that it is vegan, there is no cheese in it. As much as I love the traditional Greek salad and I really love cheese, sometimes it's good to just enjoy the vegetables with some olive oil. I used capers from the island of Syros and the sun-dried tomatoes are preserved in olive oil (not sunflower oil or other oils).
This is really easy to put together and you can make it ahead of time too. Try and get the best ingredients you can find and don't forget to add the hot peppers, it really adds some punch to this salad.
Nutrition
Nutritionally this is as plant based as you can get. Everything comes from a plant and there are no starches or dairy. This is an antioxidant rich salad. Everything is a source of protective antioxidants from the olive oil to the capers. In addition, one serving will provide over 50% of your needs in vitamin A, C, K and it is a good source of vitamin E, B6, Folic acid, magnesium and copper. That's pretty impressive.
The recipe gives you a general idea of amounts, but you can add more of a certain vegetable if you prefer.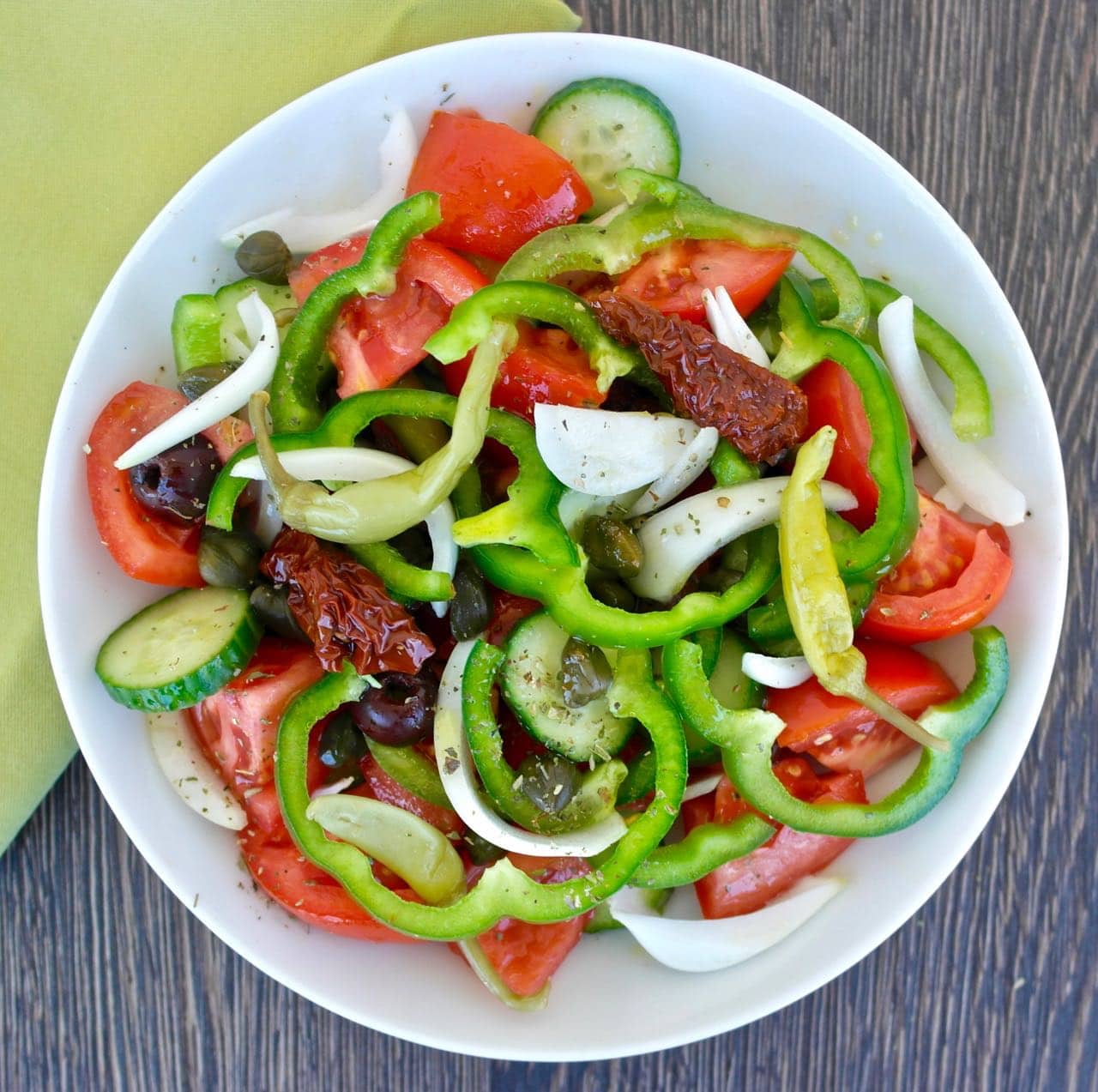 Greek Island Salad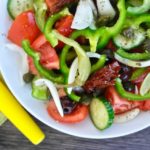 This Greek Island Salad is summer in a bowl. Summer vegetables, sun-dried tomatoes, capers and hot peppers with good olive oil make this salad delicious.
Print Recipe
Pin Recipe
Instructions
Cut the tomatoes in small wedges and place in bowl. Add the onion, pepper, cucumber, sundried tomatoes, olives and capers and mix gently.

In a small bowl mix the olive oil and the vinegar and pour over the salad mixing again.

Place the hot peppers on top and sprinkle with the oregano.
Nutrition Facts
Greek Island Salad
Amount per Serving
% Daily Value*
* Percent Daily Values are based on a 2000 calorie diet.
DID YOU MAKE THIS RECIPE?
Leave a comment or share on instagram and mention @greekdiet
* If you are interested in the tavern it is called Panormitis at Marathonas Beach.
Photos by Elena Paravantes © All Rights Reserved