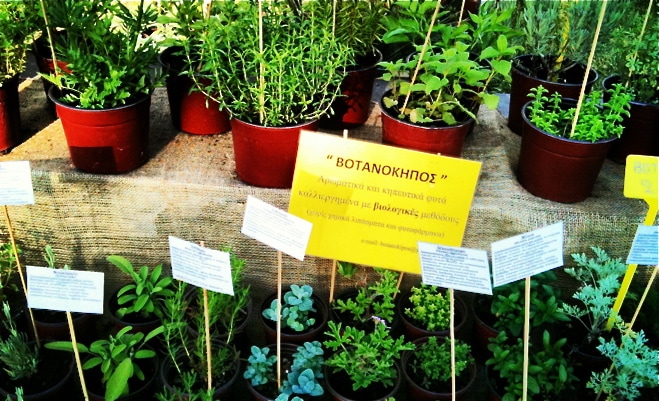 We know that the benefit of the Greek diet does not come from individual foods but from a combination of many nutritional components.
Apart from the spices, Greek cuisine traditionally uses several fresh herbs as well. These rich in antioxidant ingredients are parsley, dill, and mint. Of course there are other herbs used in different areas of Greece, but these 3 are present almost everywhere.
When combined with other ingredients such as olive oil, legumes and vegetables there is a nutritional interaction that increases their antioxidant activity even more.
Dill is used usually in tzatziki, savory pies filled with greens- pites, spinach, artichokes, avgolemono (egg lemon sauce) dishes and lettuce salads.
Parsley is basically used in everything. Since it doesn't have such a strong taste it is used in most vegetable casseroles-ladera, and also kokkinista; dishes made with tomato sauce, but also in other meat dishes as well as pites.
Mint is used in almost all ground meat recipes and in savory pies –pites.
Depending on the season these herbs were used, however nowadays you can freeze the herbs or even find frozen herbs at your super market. Most herbs used in Greek recipes are usually in cooked dishes so using frozen is OK in terms of texture.
Photo Credit: Organic Herbs at Flower Show in Athens by Olive Tomato