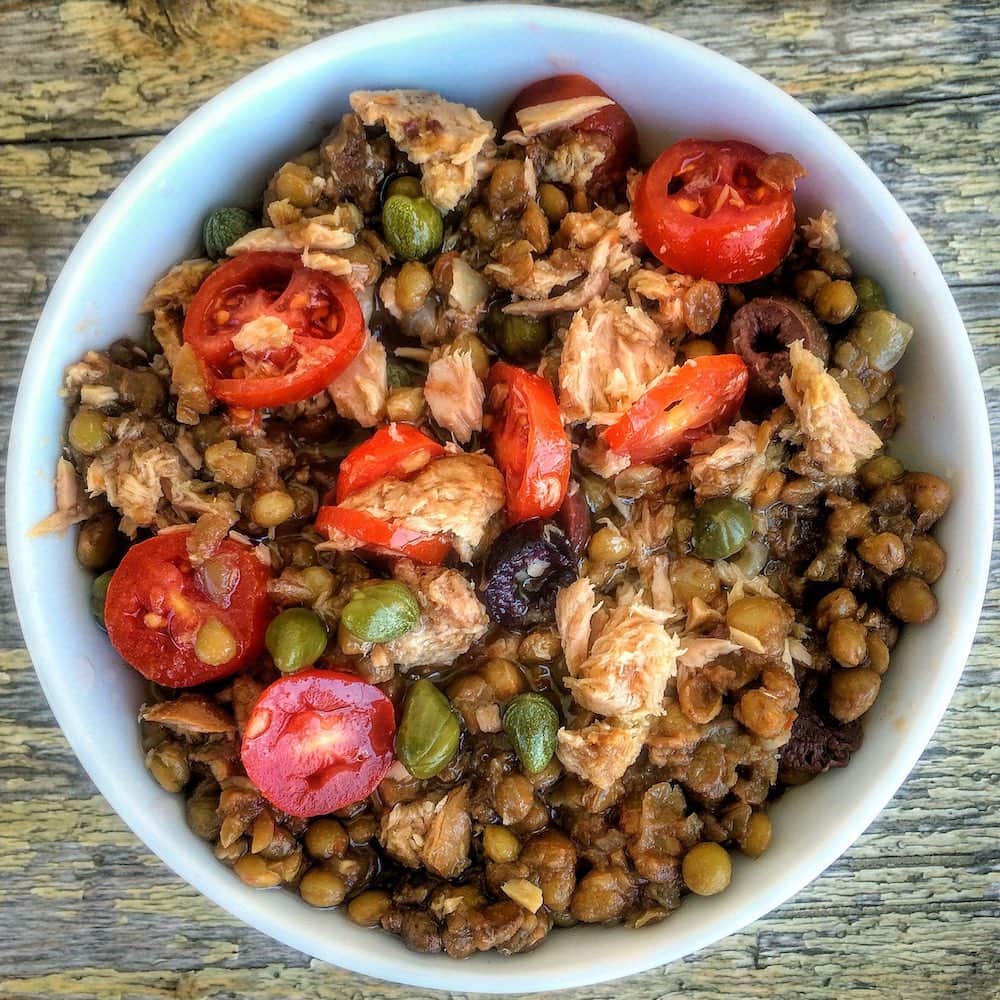 A new study shows that a Mediterranean diet and plant-based foods are associated with a high level of good bacteria in the gut that have anti-inflammatory properties. This type of diet can help manage intestinal diseases. Dutch researchers from the University Medical Center Groningen in the Netherlands presented their study at the United European Gastroenterology (UEG) meeting in Barcelona.
The researchers studied four groups: the general population, individuals with Crohn's disease, ulcerative colitis and patients with irritable bowel and analyzed the relation between diet and gut microbiota. They found that certain foods such as beans, fish, nuts and wine were associated with increased levels of good gut bacteria. This bacteria helps in the synthesis of essential nutrients and short-chain fatty acids which are the main source of energy for cells lining the colon. The findings support the idea that the diet could be an effective management strategy for intestinal diseases, through the modulation of the gut bacteria.
It is important to note that a higher intake of meat, fast foods or refined sugar was associated with a decrease in the benefits associated with this good gut bacteria.
According to the lead researcher Laura Bolte, a dietitian, "The results indicate that diet is likely to become a significant and serious line of treatment or disease management for diseases of the gut – by modulating the gut microbiome".
It is easy to include more of these protective foods in your diet:
Have 2 servings a week of beans as a main course, some easy ideas include Greek lentils and one pot black-eyed peas. The next day you can repurpose them like I did above: I mixed yesterday's lentils with tomatoes, capers and tuna.
Start adding fish to your diet, frozen and canned is just fine, check out this my tips on how to eat more fish.
Add more vegetables. Did you know that in the average Greek traditional diet the intake of vegetables is about a pound a day? Cooking your vegetables like the Mediterranean do, is an easy and delicious way to eat more. Check my post for more tips on eating more vegetables.
*Update: As many of you are asking about the photo above, it is how I repurpose lentils. I make the traditional Greek lentil stew and the I keep the leftovers in the refrigerator. The next I'll mix the lentils with capers, chopped Kalamata olives, cherry tomatoes (sometimes sun-dried tomatoes and sometimes I'll add tuna like I did above). I drizzle with a bit of olive oil and vinegar.
Source
Bolte, L. et al. 2019. Towards anti-inflammatory dietary recommendations based on the relation between food and the gut microbiome composition in 1423 individuals. Presented at UEG Week Barcelona October 21, 2019.
Photos by Elena Paravantes © All Rights Reserved