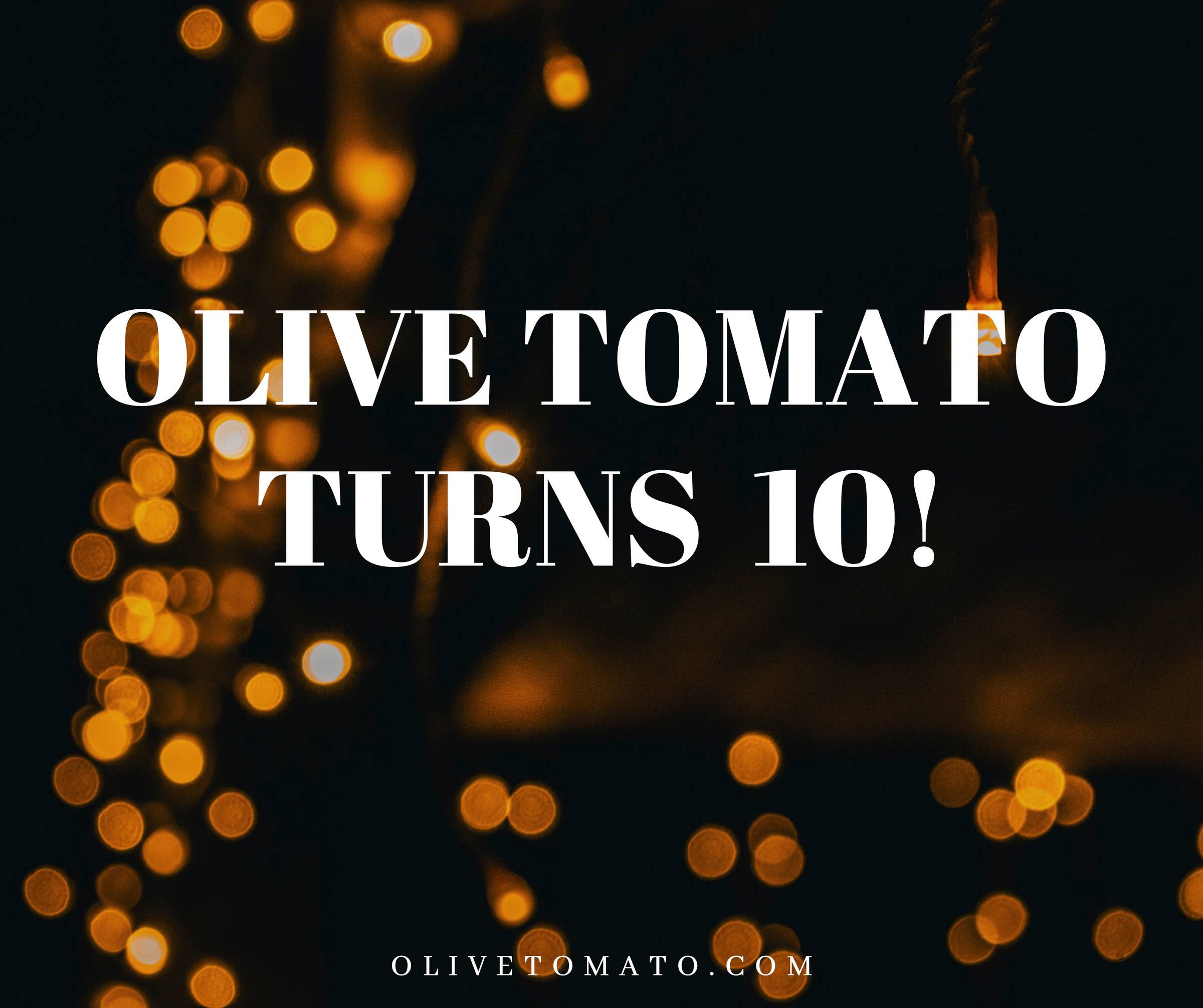 This month marks the 10-year anniversary of Olive Tomato! With this post I want to express my gratitude, share future plans and just for fun, share my all-time most popular posts!
Thank you!
I am so grateful to all of you for choosing my site when you are cooking Mediterranean or looking for guidance on the Mediterranean diet.
Every day, I receive messages from around the world with stories, experiences, and insights on how you have experienced this way of eating. For some of you, these recipes have helped you reconnect with your roots, for others discovering new foods and cultures and yet for others the recipes have helped you eat better and improve your health and wellbeing. These messages are what keep me wanting to create and share.
Olive Tomato was the first truly Mediterranean Blog out there. I didn't start it as a hobby but as project with a clear goal and mission: to provide information and guidance on the authentic true Mediterranean diet. Having been working as a writer and editor for many years prior I noticed that as the Mediterranean diet grew in popularity so did the misinformation, and that is why I started writing about this way of eating.
What to expect in 2022
We're starting off with a Free 2-week Mediterranean Diet Challenge – I'll be announcing details soon!
All recipes will include metric units
New recipe index that will be much easier to navigate
More health-related posts
More special dietary needs recipes
Top 10 Most Popular Recipes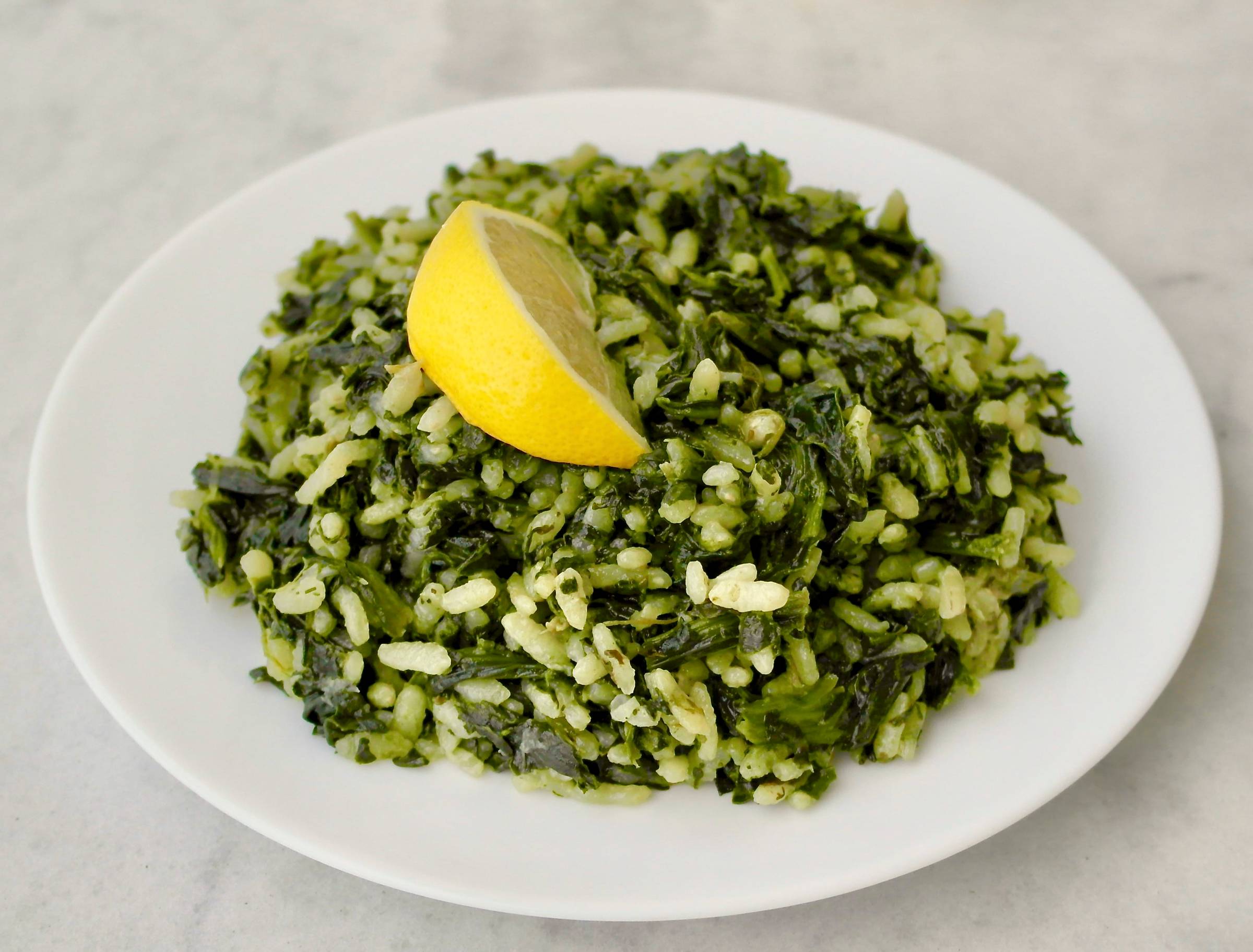 Spanakorizo: A traditional Greek rice and spinach dish that will become a winter comfort food, thanks to its wonderful flavor and texture.
Click for the Recipe here >> Greek Spinach and Rice – Spanakorizo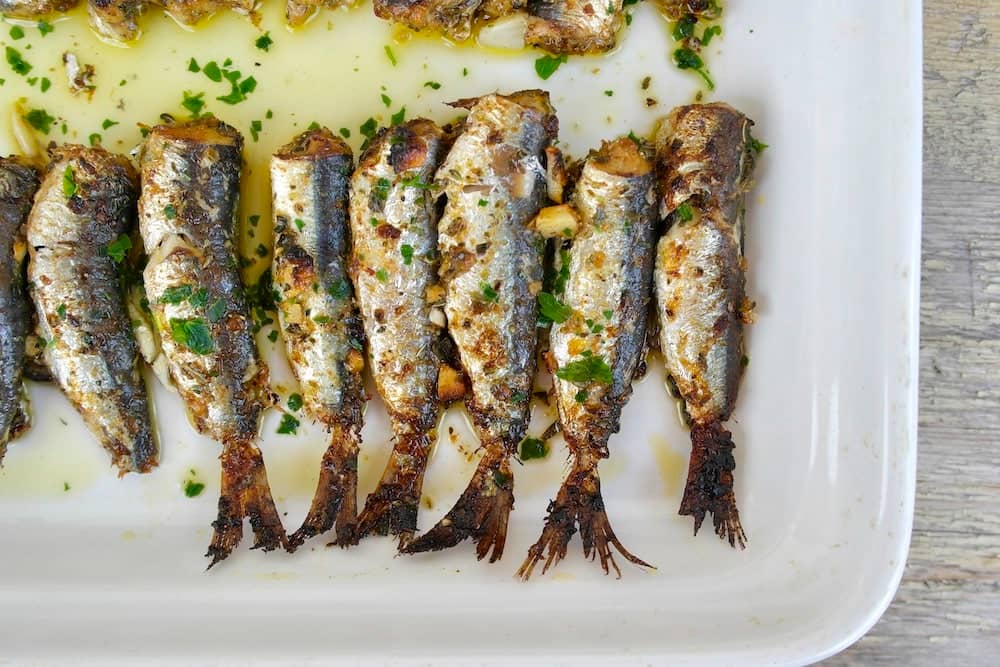 Simply delicious roasted sardines with a garlic herb crust – you can practically eat them with your hands.
Click for the Recipe here >> Mediterranean Garlic and Herb Crusted Roasted Sardines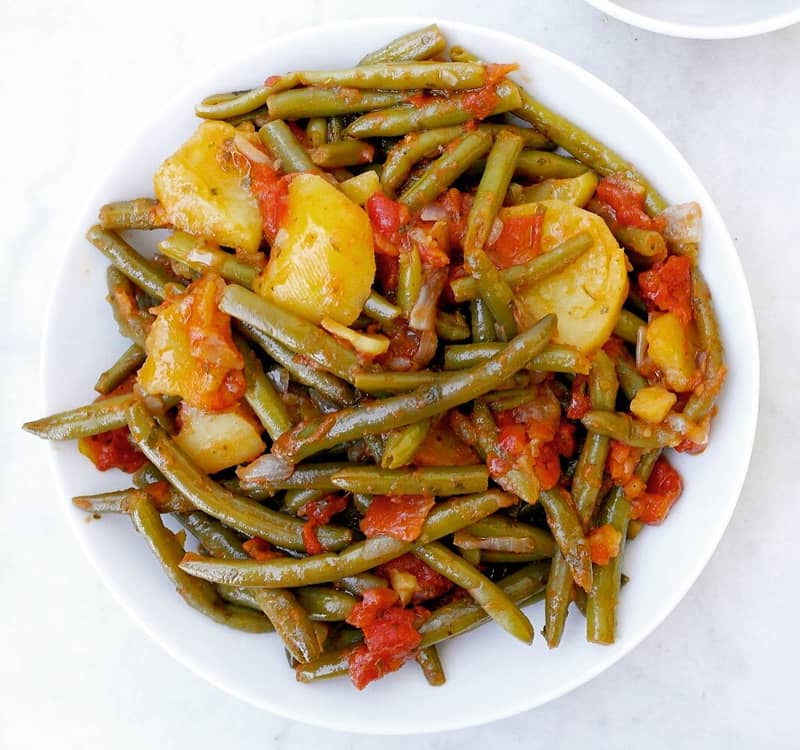 The original recipe for Greek green beans – smooth and velvety green beans with potatoes stewed in tomato, herbs and olive oil. They will melt in your mouth! Perfect as a main course or a side. And they are vegan and gluten free.
Click for the Recipe here >> Authentic Greek Green Beans-Fasolakia Lathera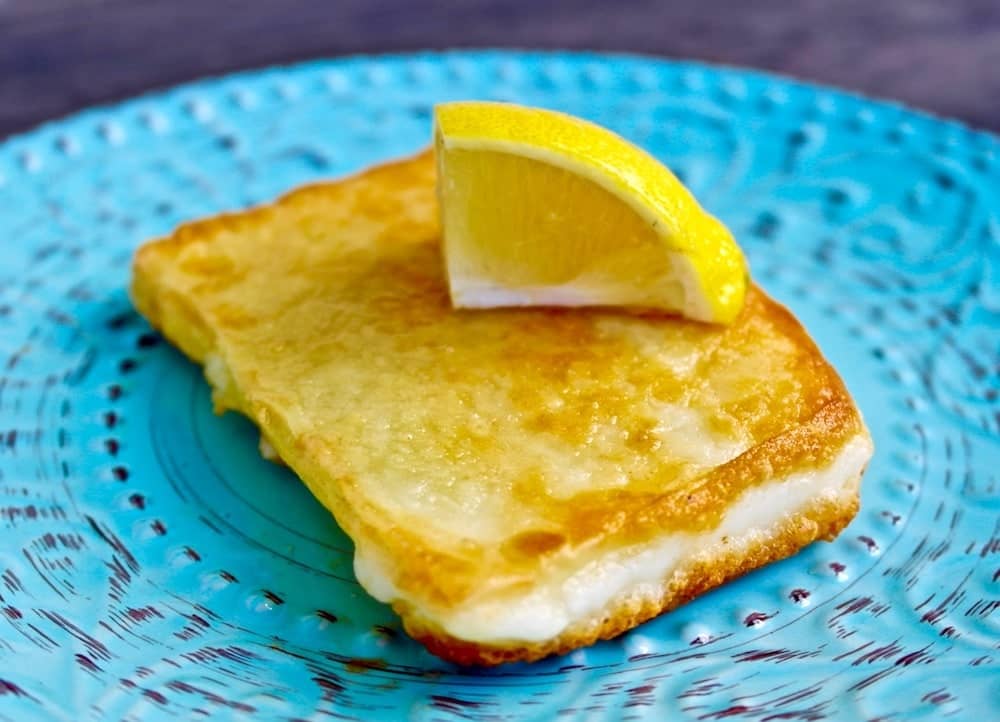 Is there anyone who does not like fried cheese? In Greece ordering a "saganaki" basically means fried cheese. Crunchy on the outside, melted cheese on the inside and warm. A perfect appetizer to start any meal.
Click for the Recipe here >> Saganaki – Authentic Greek Fried Cheese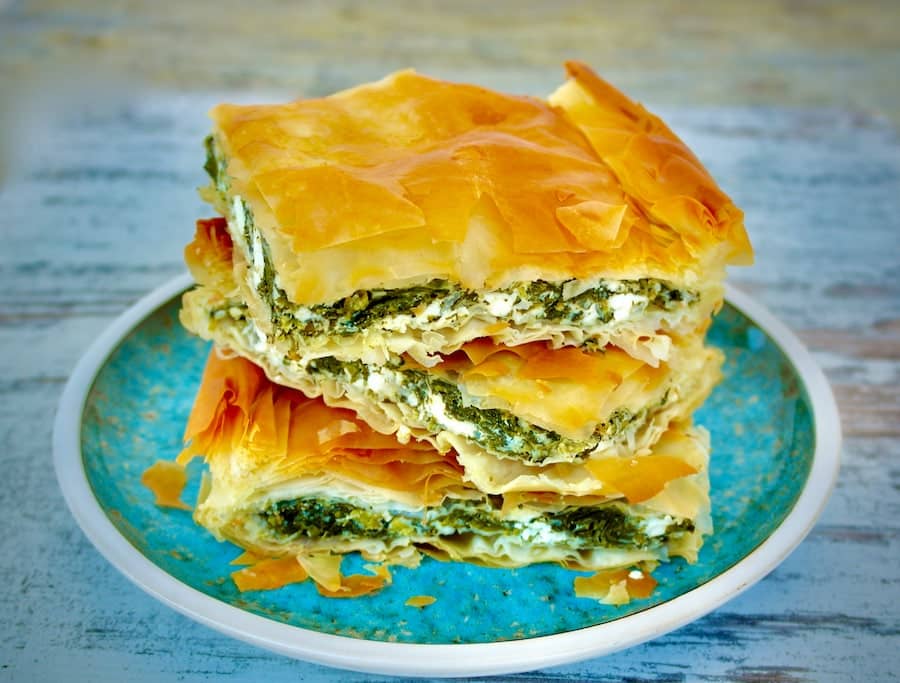 The Greek authentic recipe for delicious spanakopita straight from my mothers notes! Crispy layers of phyllo dough brushed with olive oil cover a delicious spinach feta filling in this delicious traditional Greek recipe.
Click for the Recipe here >> Authentic Greek Spanakopita – Spinach and Feta Pie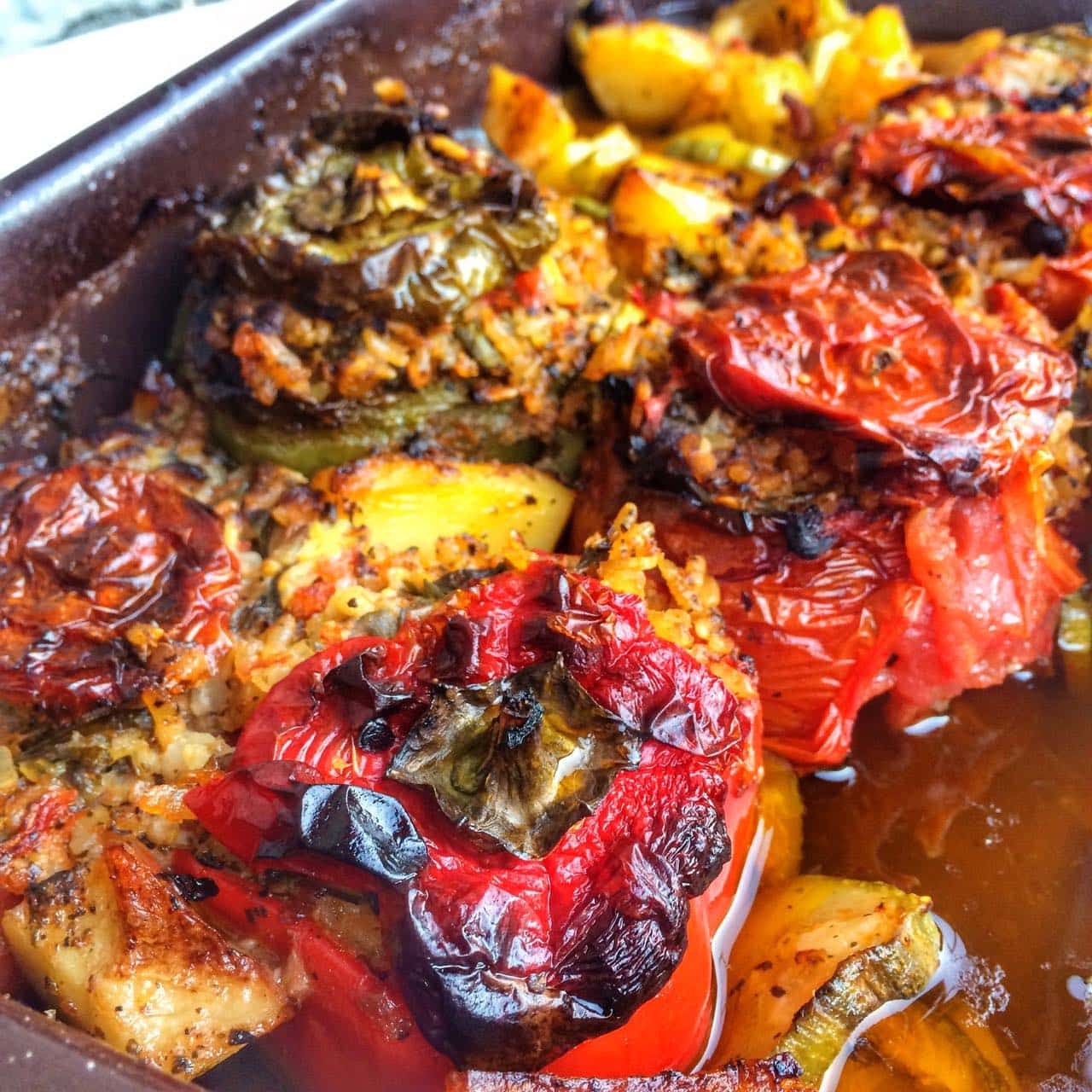 Try this quintessential Greek Mediterranean dish: Roasted summer vegetables stuffed with rice and herbs. The famous Gemista or Yemista.
Click for the Recipe here >> The Best Authentic Greek Stuffed Tomatoes-Gemista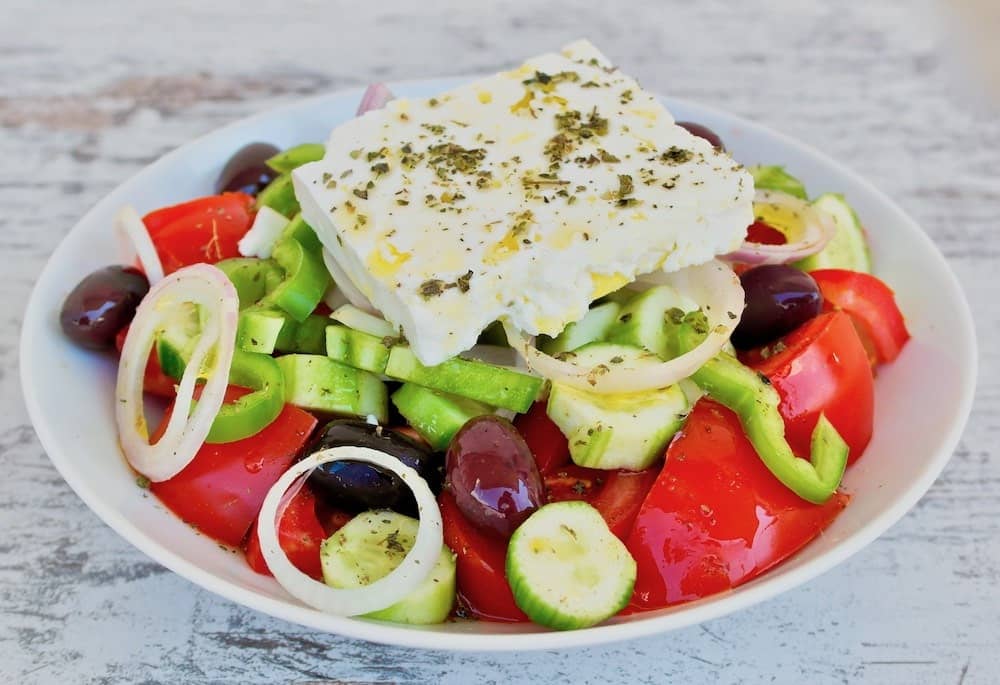 Juicy red tomatoes, crisp cucumber, sharp onion, olive oil and of course … feta. The one and only famous authentic Greek Salad also known as Village Salad and in Greek: Horiatiki.
Click for the Recipe here >> The Best Authentic Greek Salad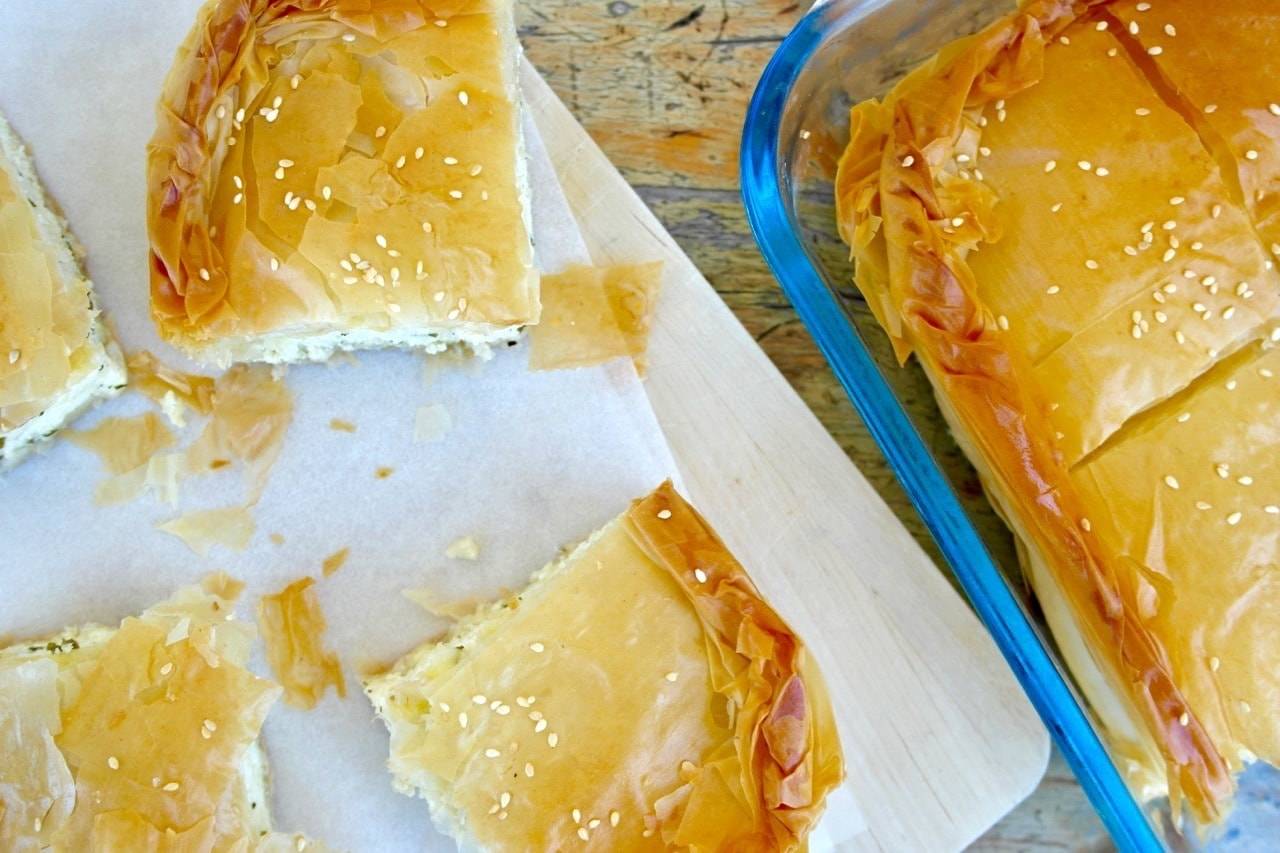 The most popular Pie in Greece, and probably the most delicious. Rich and tangy feta filling wrapped in crispy phyllo. Get the authentic recipe for traditional tiropita.
Click for the Recipe here >> Traditional Tiropita – Greek Feta Cheese Pie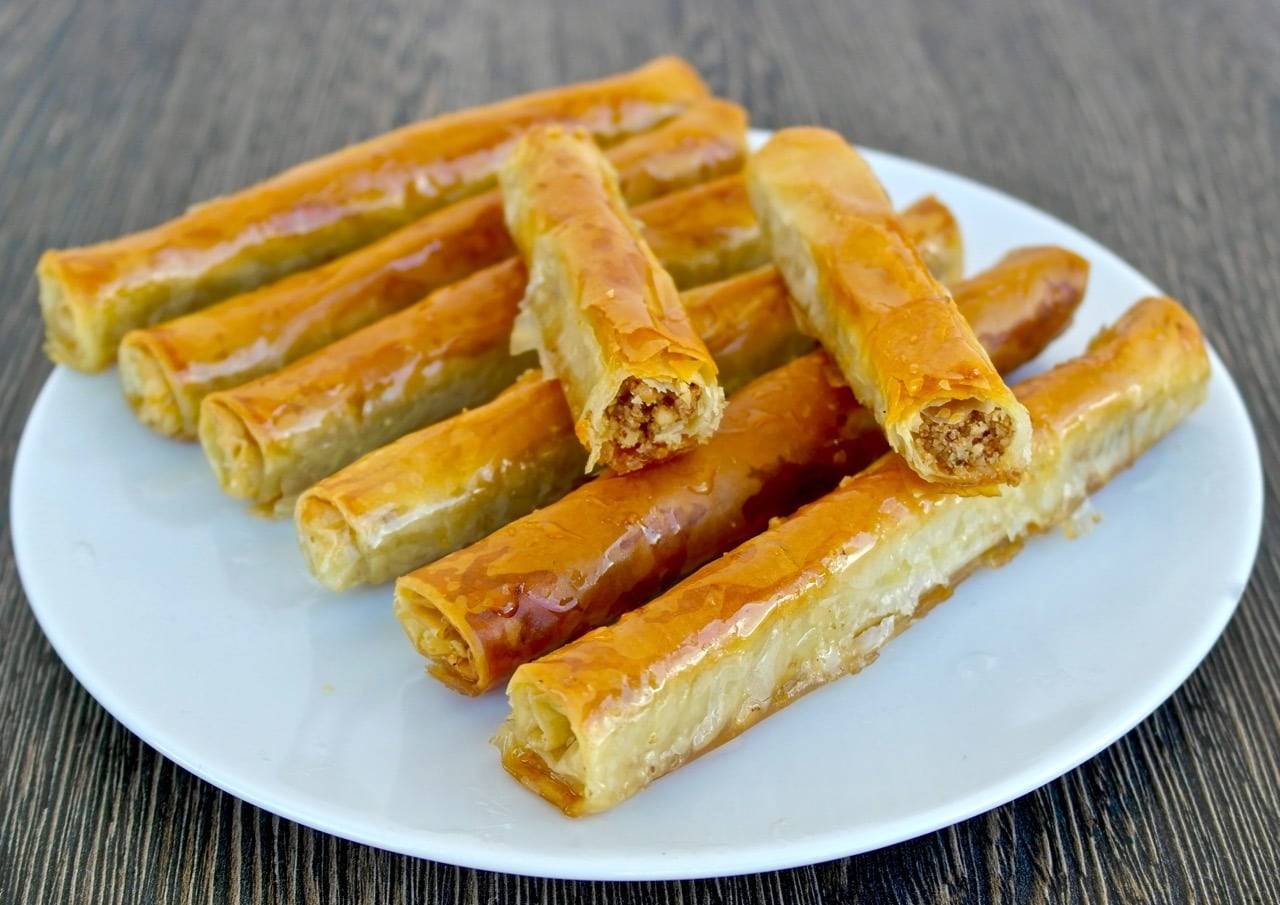 If you love baklava, you can make this easy, vegan, healthier version at home. Walnuts wrapped in phyllo and drizzled with syrup is a perfect dessert any time of the day.
Click for the Recipe here >> Syrupy Walnut Phyllo Rolls – Baklava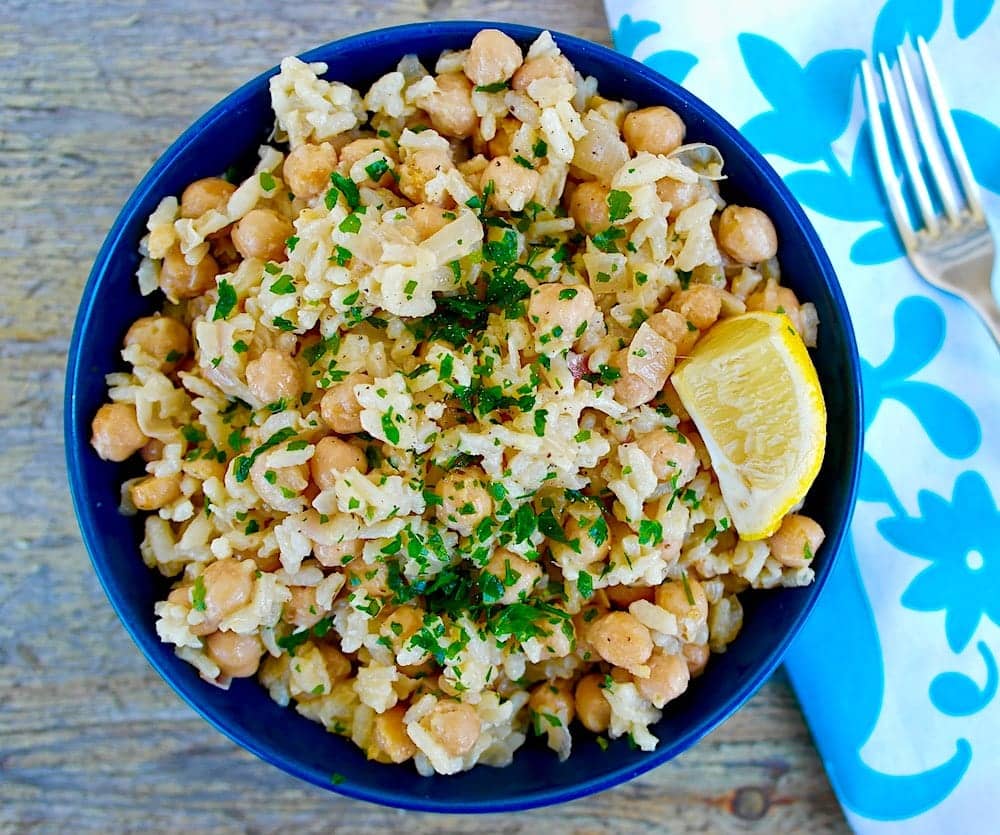 This one-pot traditional Greek chickpea and rice recipe makes a delicious comforting meal and the lemon-tahini takes it to another level.
Click for the Recipe here >> Greek Chickpeas and Rice with Lemon and Tahini