10 easy, delicious and healthy Mediterranean side dishes for your summer barbecues.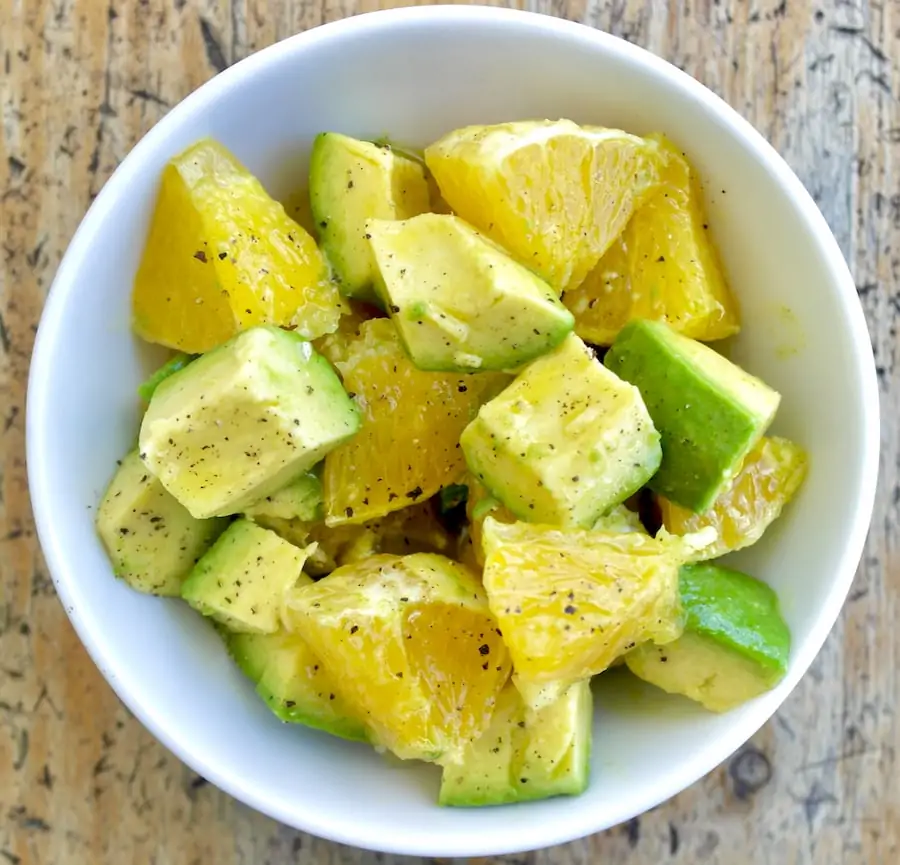 Summer is here in our parts and it is barbecue time! Typically in a Greek-Mediterranean diet meat is mostly consumed as a side dish and not that often. That's what I do as well, red meat is typically a weekend thing and now that it is summer it is often on the barbecue. Chicken, Greek style meat patties and sometimes traditional Greek sausage may be on the menu. But the sides are what is more interesting. I love combining various salads, dips, beans and other veggie side dishes to accompany the meat, not only is it a refreshing break from the meat, but you can balance out the nutritional value of your meal. My top choices are make-ahead dips, salads and simple vegetable dishes that do not require a lot of time.
Here are my top choices:
1. Tzatziki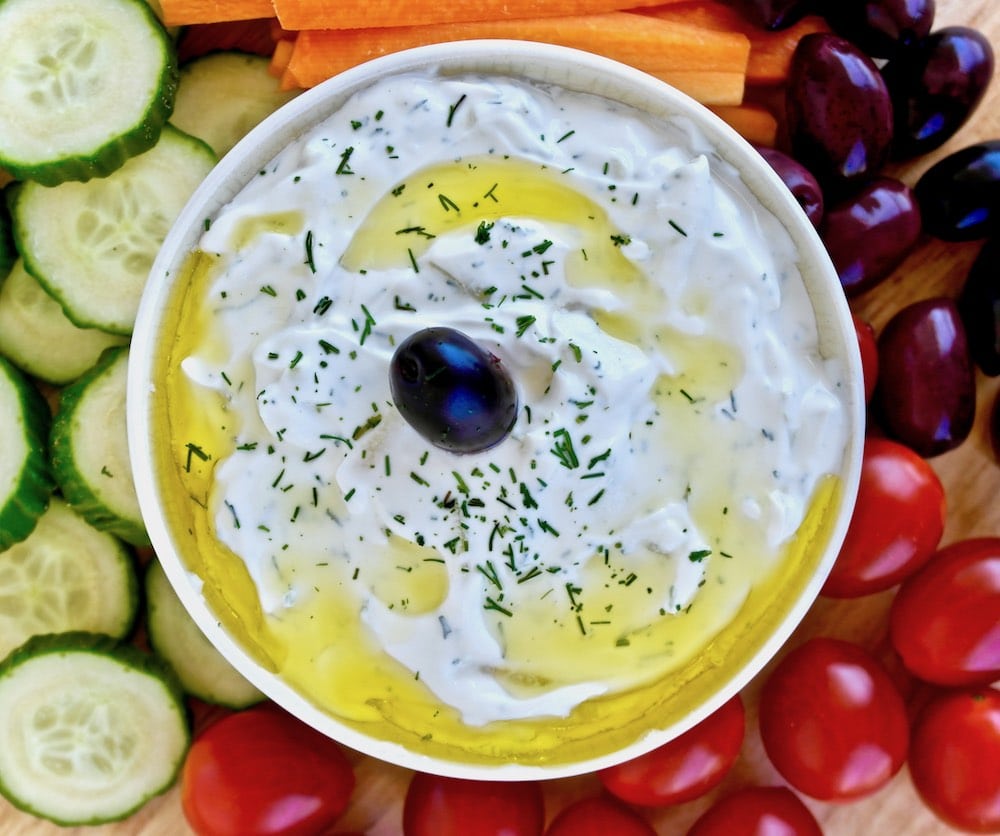 Ok, this is the ultimate dip for meals with meat! Tzatziki is what makes a souvlaki so good. Nothing is better than dipping your meat in some cold, creamy tzatziki. Get the recipe here.
2. Greek Island Parsley Dip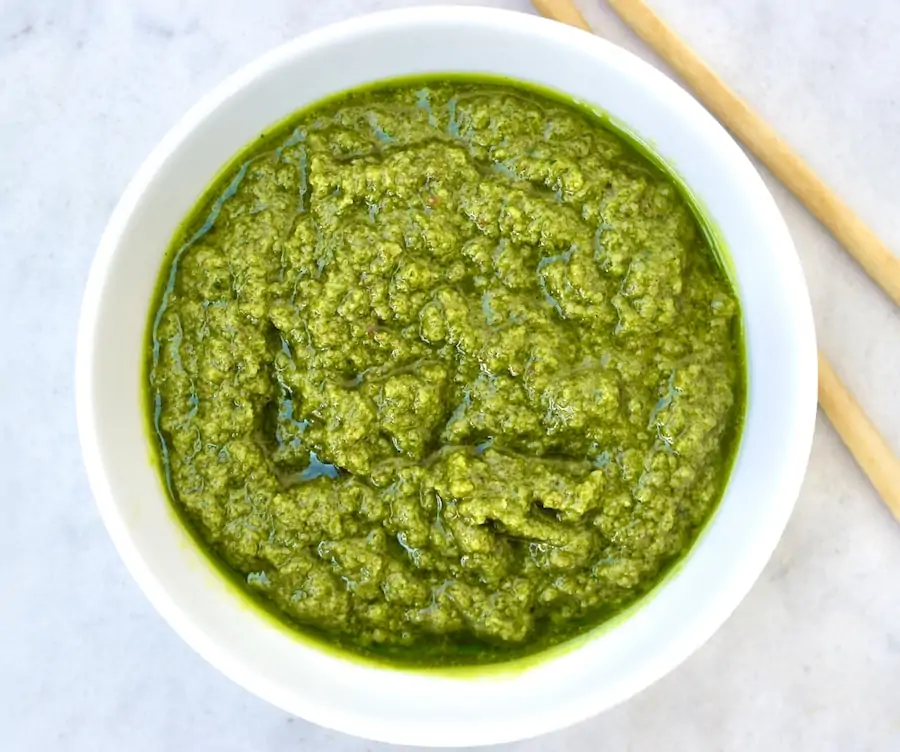 This easy dip takes advantage of this aromatic herb that we often just use as decoration. Great for dipping but also a perfect sauce for your chicken dishes. Get the recipe here.
3. Cool Tzatziki Cucumber Salad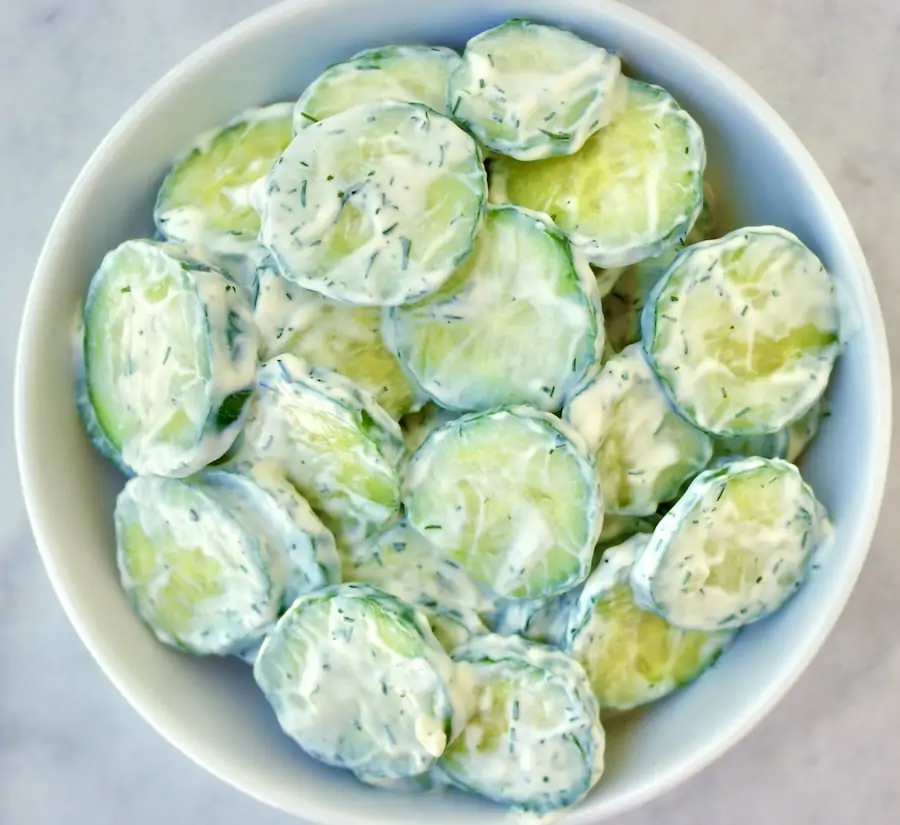 This simple salad combines the spiciness of tzatziki along with refreshing cucumber. Get the recipe here.
4. Greek Salad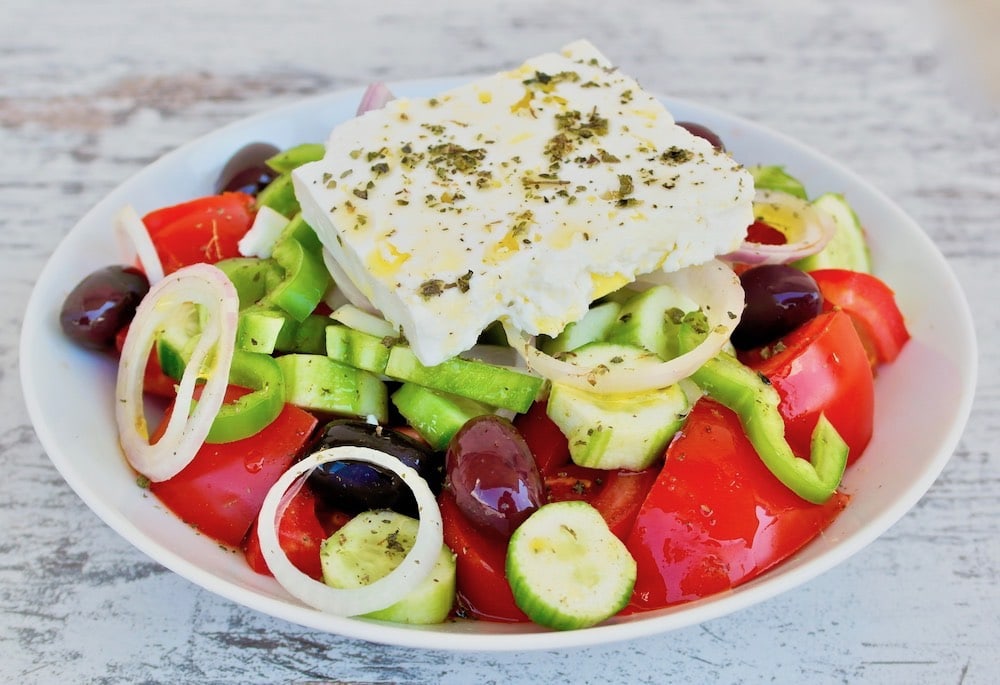 Everybody loves a good Greek salad. It is a perfect side to any type of meat dish and uses the best of summer produce. Get the recipe here.
5. Greek Island Potato Salad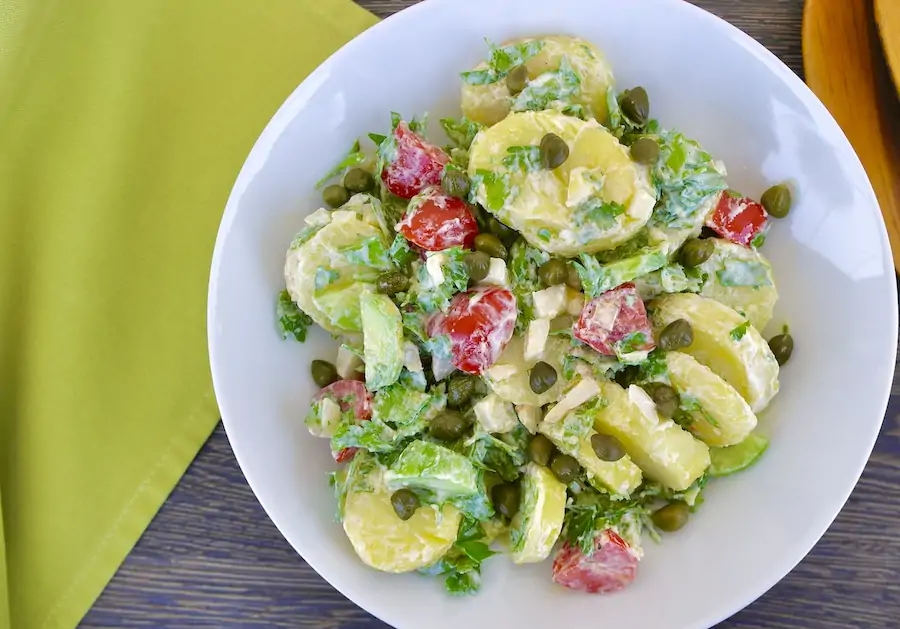 If you want to make just one salad, this may be it. It combines potatoes and summer vegetables along with a light yogurt dressing. A perfect accompaniment to any meat. Get the recipe here.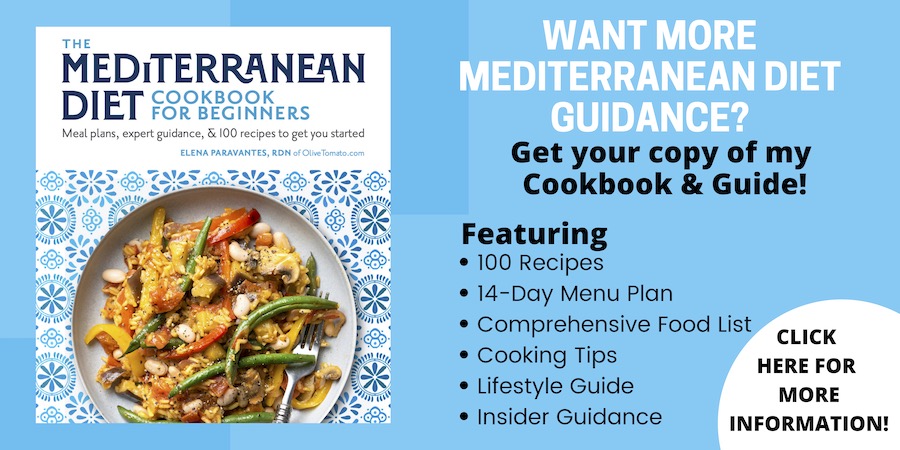 6. Authentic Greek Potato Salad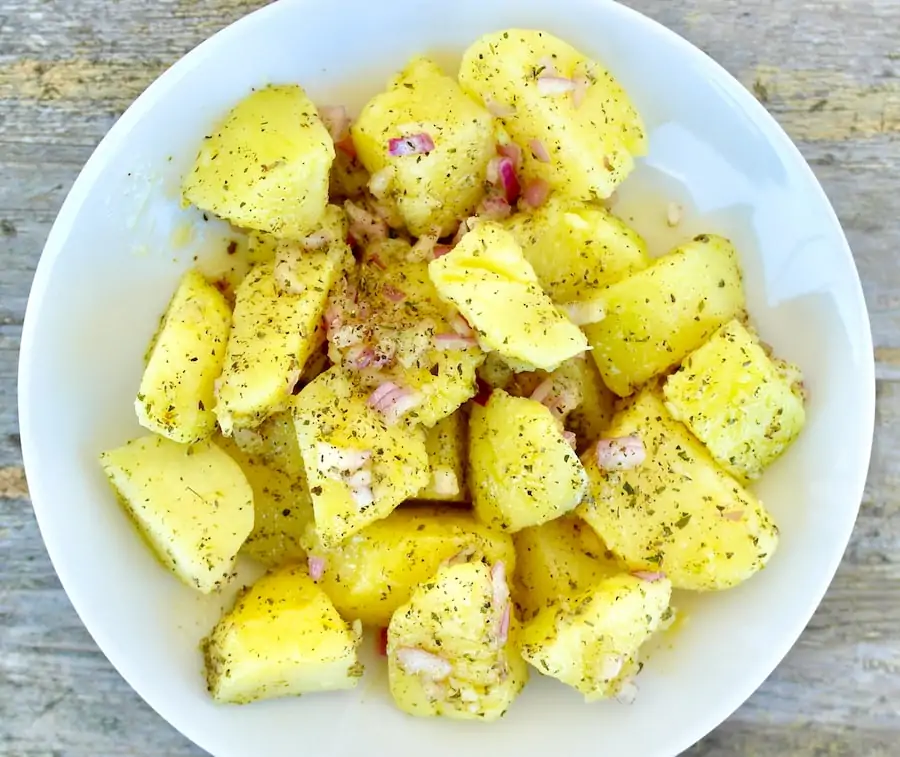 This is an easy salad and a favorite. It also does not contain mayonnaise or eggs or any kind of dairy, making ideal for picnics and barbecues in hot weather. Get the recipe here.
7. Cretan Avocado and Orange Salad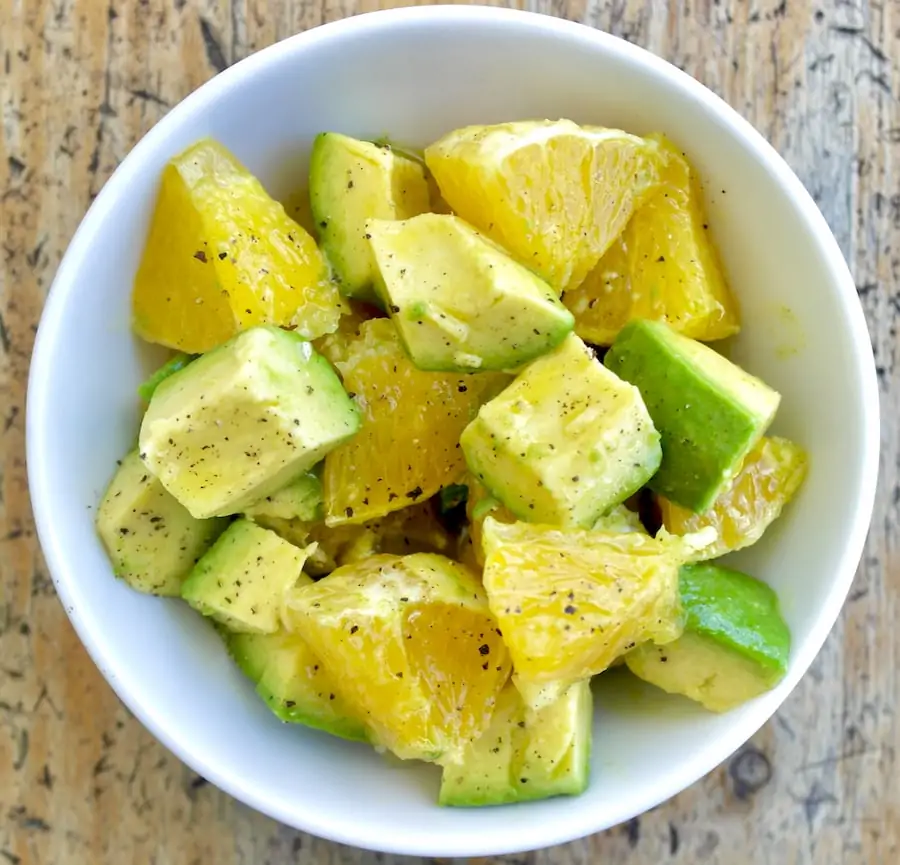 A creative way to use avocado. This -rich in good fats- salad is also nice to serve over chicken. Get the recipe here.
8. Black-Eyed Peas with Honey Vinaigrette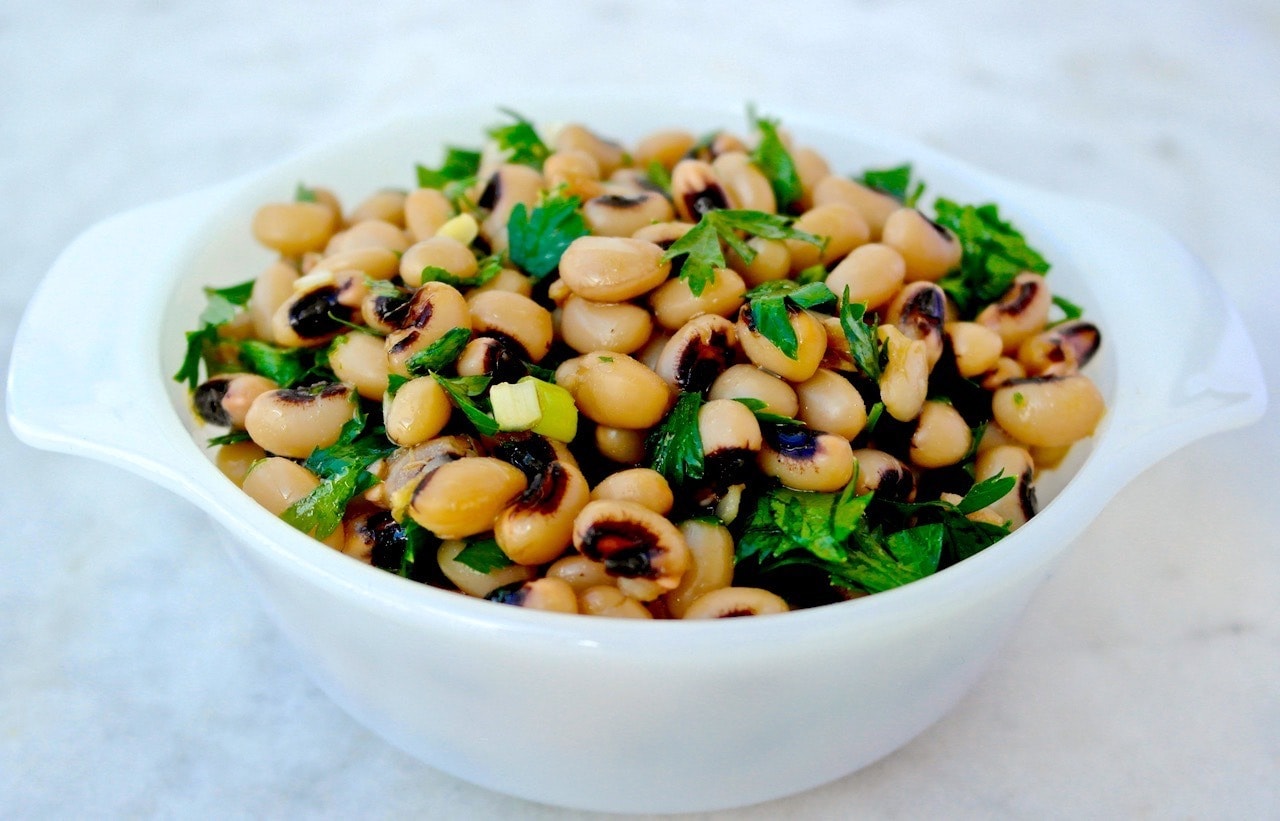 This bean salad of gently cooked black-eyed peas blended with an olive oil-honey dressing is really good and tastes better the next day. Get the recipe here.
9. Lentil and Grape Salad with Feta and Kalamata Olives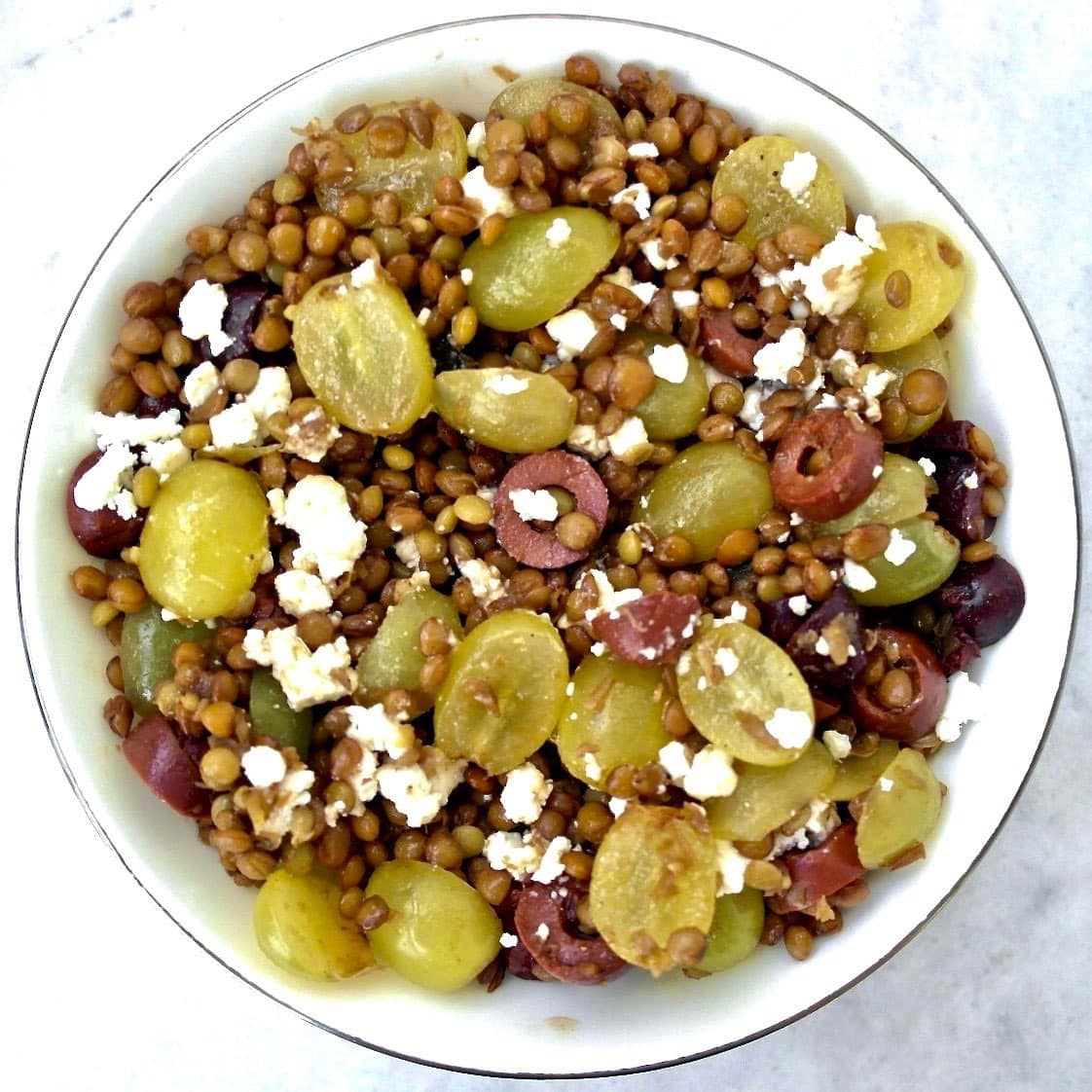 Another bean salad that everyone will like as lentils are paired with olive oil, feta, olives and grapes. Get the recipe here.
10. Spanakopita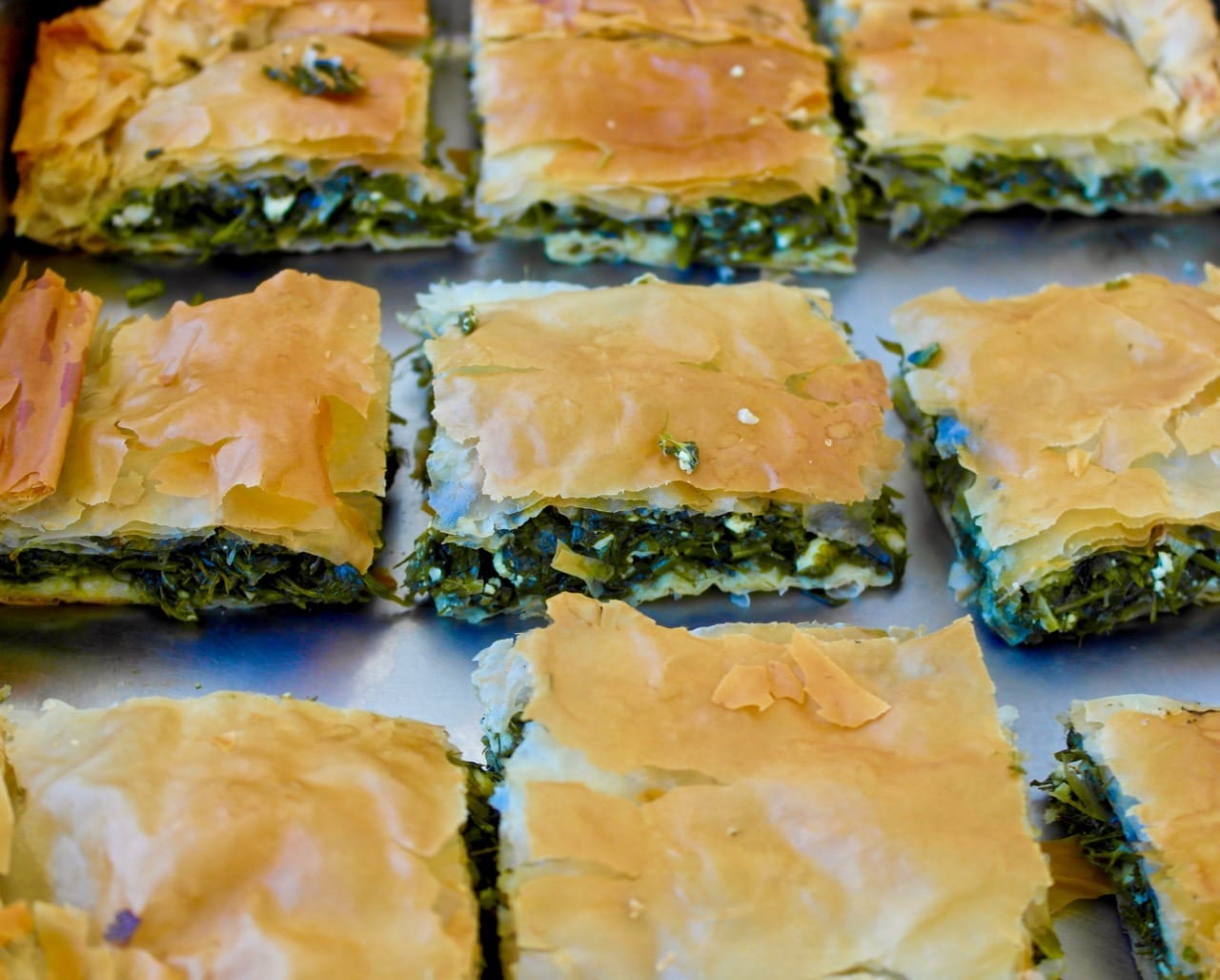 Let's face it, spanakopita fits everywhere! Greeks always include a spanakopita for any meal for good measure. It is nice as a little appetizer, and is a very welcome dish for those who don't eat meat. While it takes a bit of more time, you can make it the day before or even a few days before and freeze it. Get the recipe here.
Save for Later and Pin It!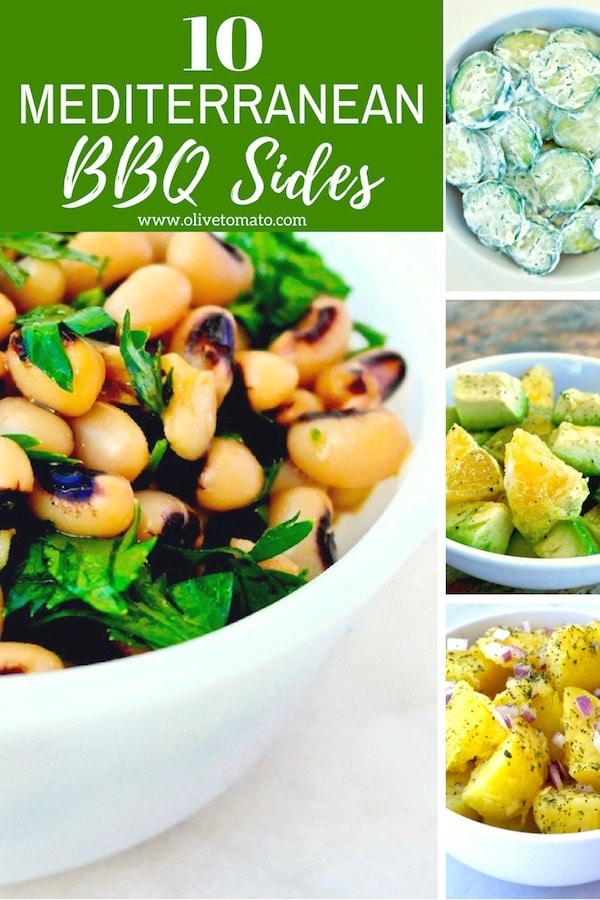 Photos by Elena Paravantes © All Rights Reserved