Get an inside look at the latest food and nutrition trends as note at this year's Food and Nutrition Conference and Expo.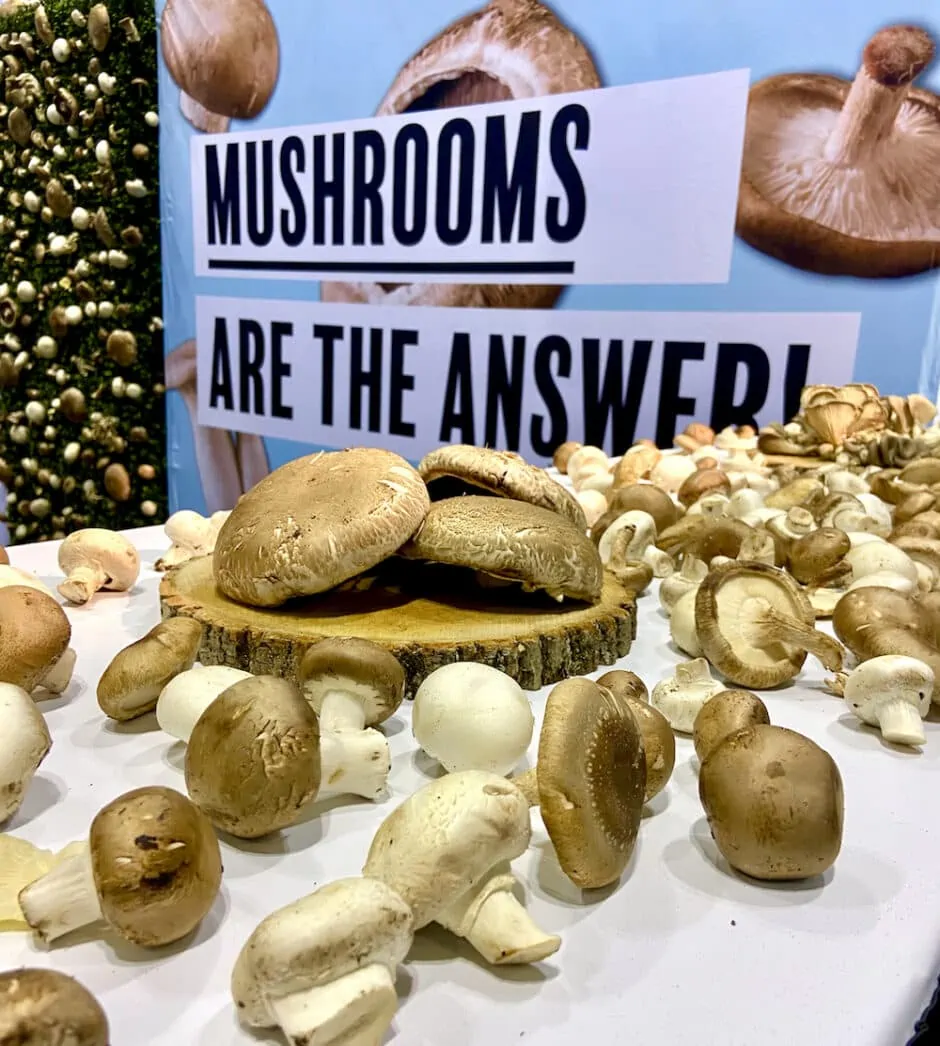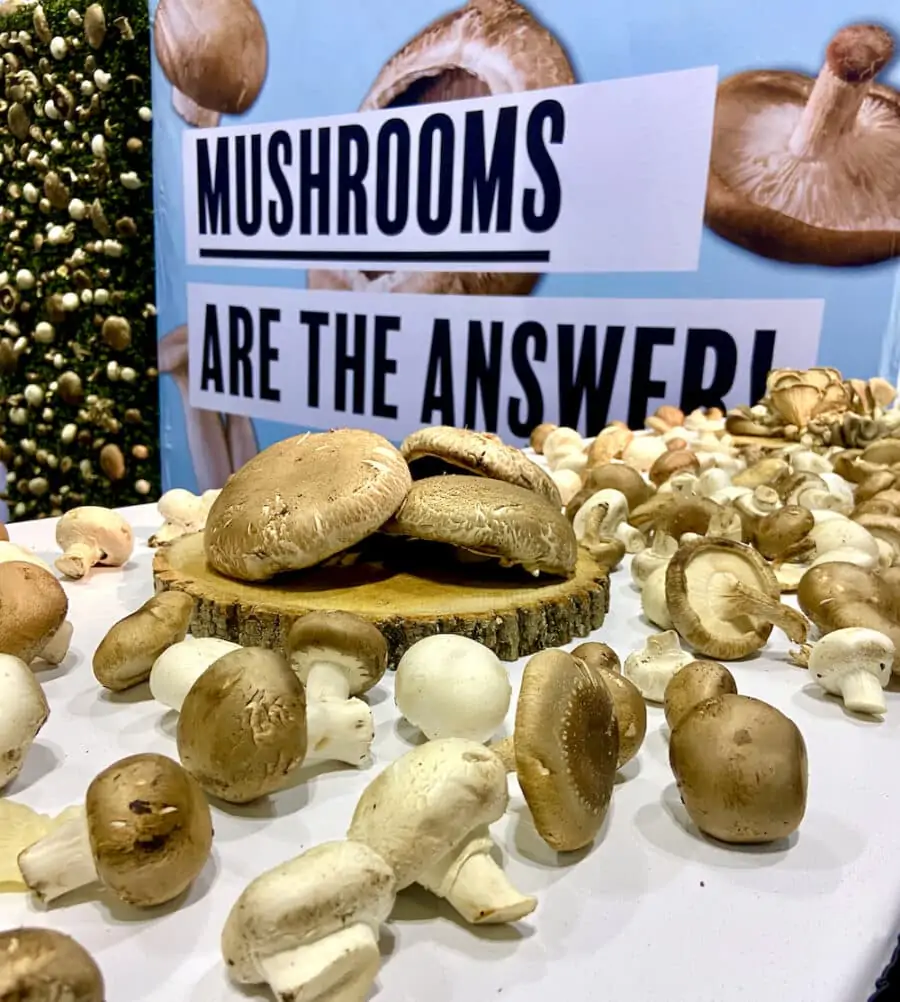 Earlier this month the annual Food and Nutrition Conference and Expo (FNCE) took place in Orlando. It is one of the largest food and nutrition conferences and it is organized by the Academy of Nutrition and Dietetics which represents Registered Dietitians. World-renowned nutrition and health experts convened in Orlando to explore the latest advances in medical nutrition therapy, healthcare technology, nutrition services access and opportunity. In addition, products and services from exhibiting companies highlighting the latest and greatest trends and offerings in food, nutrition, and health.
But first I want to take a moment to talk about Registered Dietitians Nutritionists
Who are Registered Dietitians and how they differ from Nutritionists and Health Coaches?
As you may know and have seen there are many-many people giving out nutrition advice. Some have studied it, some have not. Let's look at those who offer titles.
A registered dietitian nutritionist is someone who has completed an accredited, four-year degree program (minimally a bachelor's degree), then they complete supervised practice training rotations (which are highly competitive and are mainly in hospital settings), then they must pass a national credentialing exam, and finally to keep their licensure and credentials they must complete continuing education for as long as they are active.
This is not always the case for individuals who have the title of nutritionists or nutrition and health coaches. They may have studied nutrition, but it isn't required, neither is any type of internship.
In essence a Registered Dietitian is also a nutritionist and a health coach. We just don't necessarily call ourselves that. The reason I mention all this is that many of you often contact me for specific health issues and how they relate to your diet. I appreciate this and in terms nutritional management of medical conditions as well as sustainable weight loss a registered dietitian is the most qualified professional to visit, you will get guidance that is evidence-based and that's important when it comes to your health.
Now let's get back to the conference. Here are the trends coming up for the 2023.
**The list and products below are not an endorsement or a recommendation.
Food and Nutrition Trends 2023
1. Back to the classics – nostalgia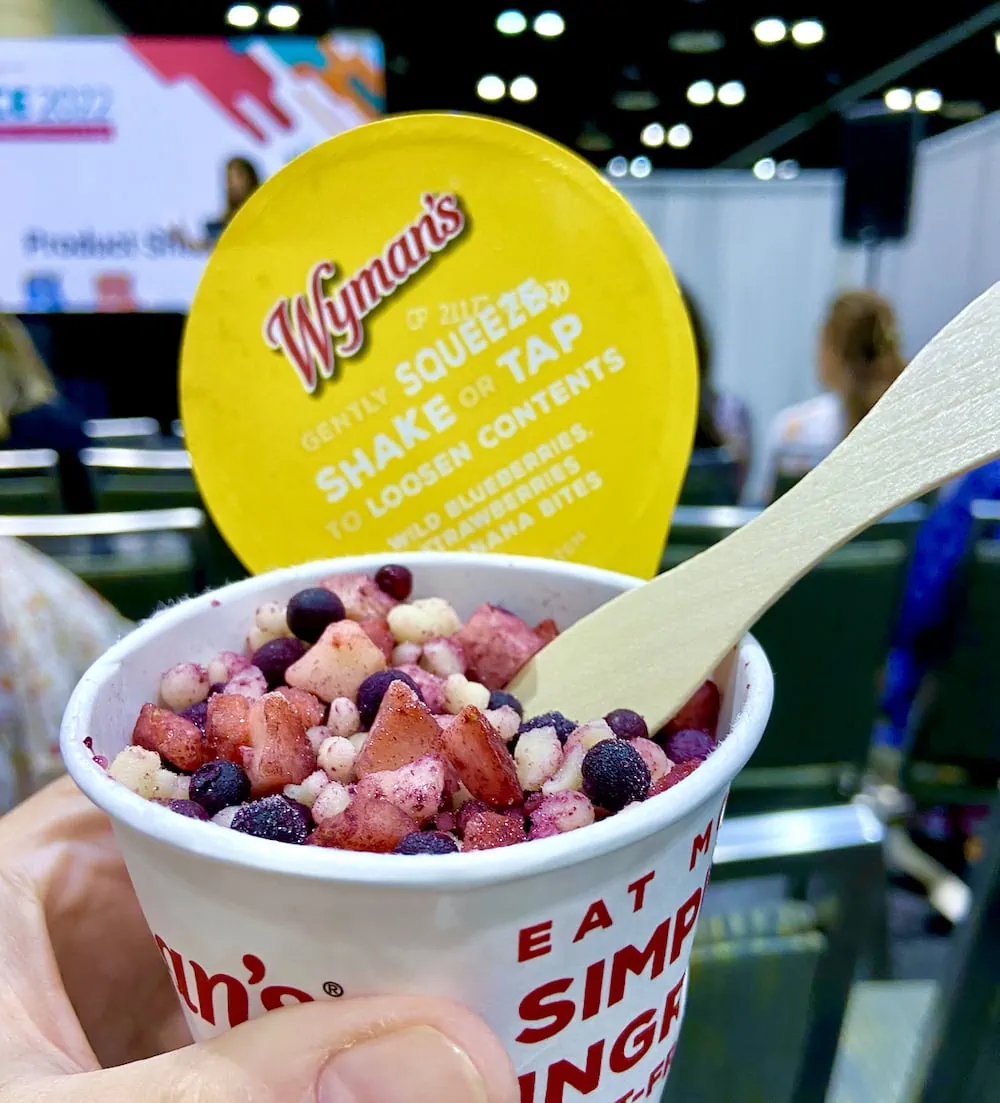 There was a presence of foods that we consider classic, comforting, traditional but maybe with a healthier twist (or not). This may seem like a reaction to all the new trendy products but also a marketing strategy. About 70% percent of U.S. consumers enjoy things that remind them of their past, so presenting foods or products that that remind us of our childhood but may be a little more sophisticated or healthier is a great way to get consumers interested. One example I found interesting was Wyman's a family-owned fruit company which launched these frozen fruit cups (Just fruit cups), the flavor and texture resembles an ice cream product dippin dots, but even further back it reminded me of those old-school popsicles we used get as children. Another company that represented classic, comforting foods was Applegate, the company basically makes meat products such as bacon, sausages etc. that are organic and contain no GMOs. Another example was True Made Foods, making traditional condiments (ketchup, mustard, barbecue sauce) with no sugar.
2. Plant-based
Plant based continues to be a big trend, more and more consumers are looking to incorporate more plant-based foods. Many companies have embraced this trend and we see plant-based meats, plant-based dairy substitutes, plant-based snacks etc. But what type of plant-based diet is beneficial to your health? One that includes many plants. Right?
3. Sustainability/ Organic/ Non-GMO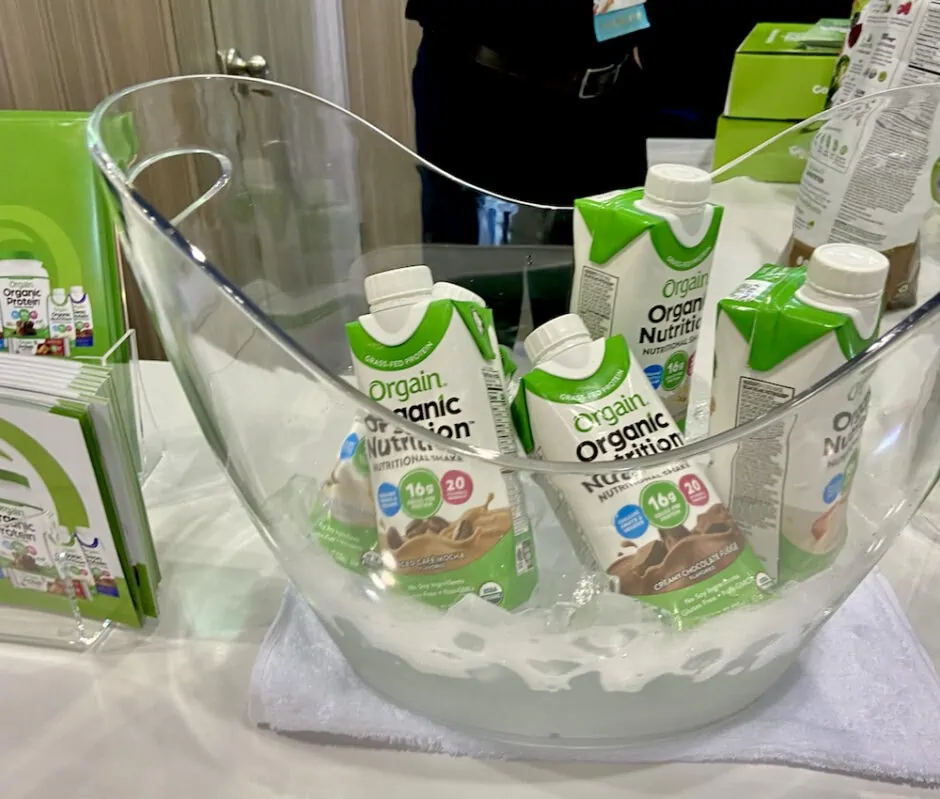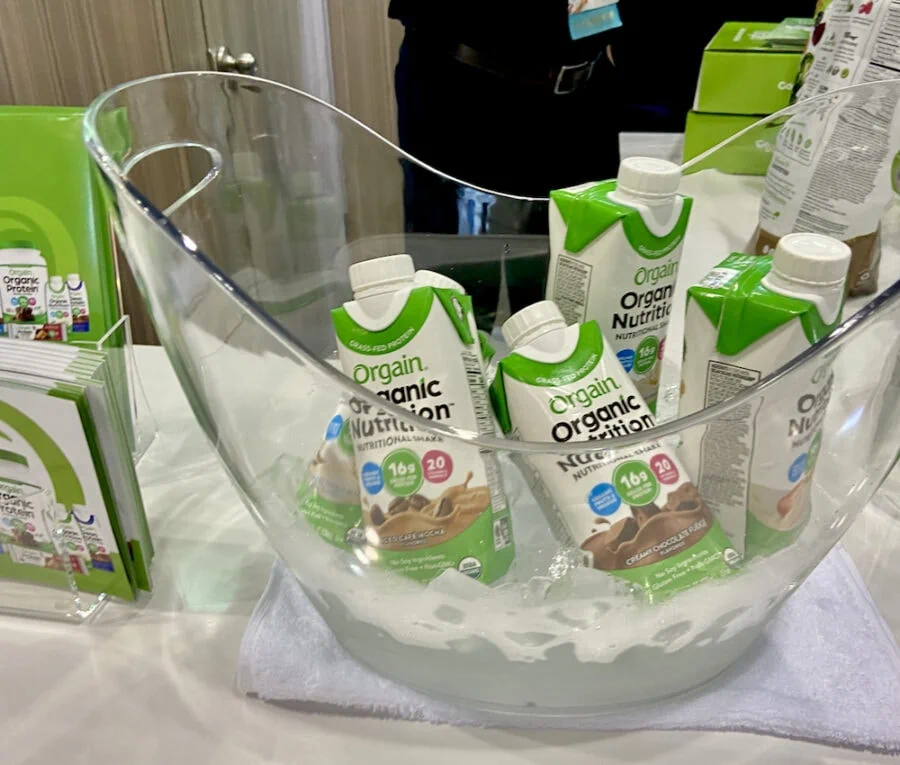 Consumers are interested and want to know where their food comes from and how it affects the environment. Organic and non-gmo were also very prevalent. These are all great trends for our health and planet. Eating more plants, eating local (as much as possible) and eating less processed foods are a few steps towards a healthy and sustainable diet.
4. Foods adapted to your needs (or to your diet)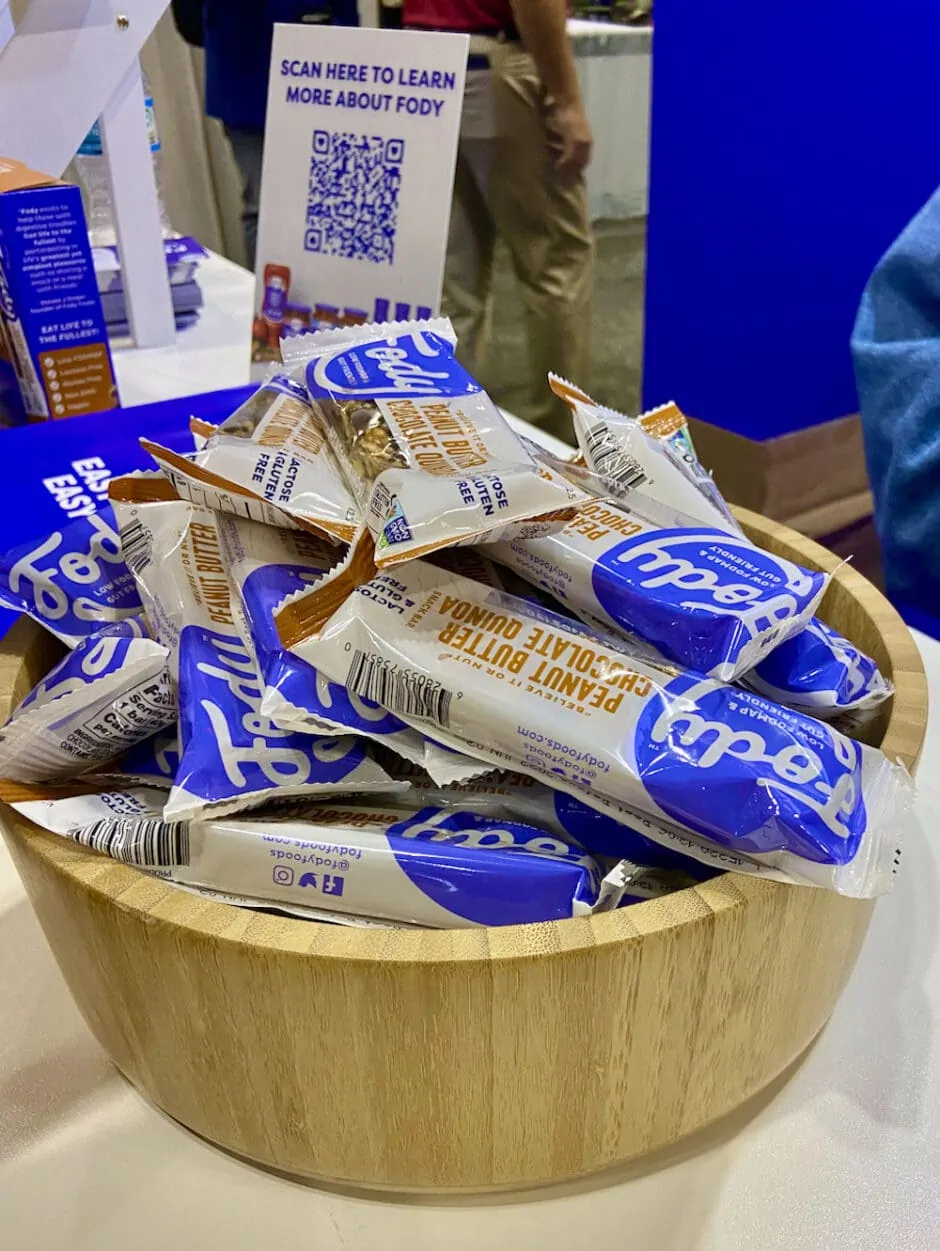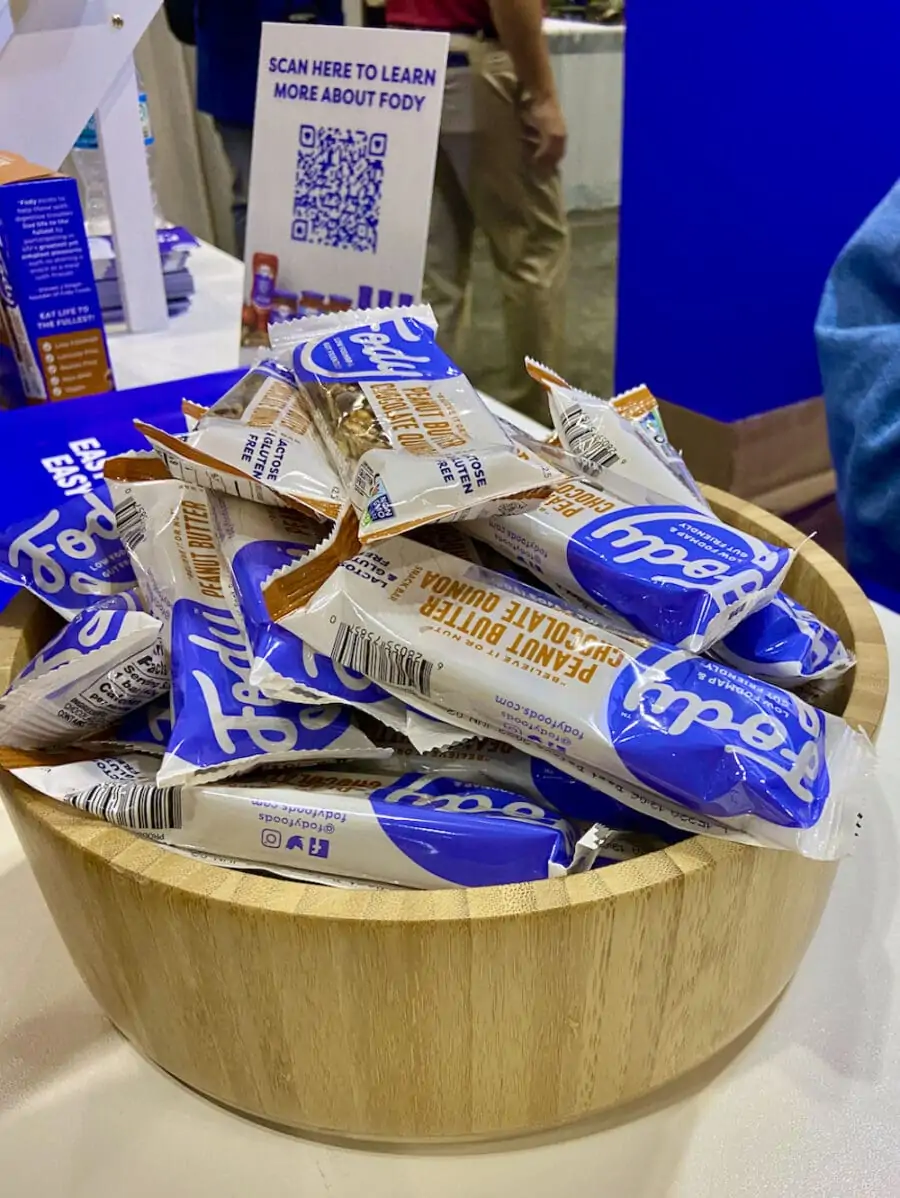 Consumers are always looking for products that can accommodate their needs. Advances in food development can result in producing foods that one can enjoy while adhering to their chosen diet (fodmop, gluten-free, meat-free etc.). It's not a new concept, but now more than ever adjustments to certain foods allow people to eat healthier without feeling restricted.
5. Food as Medicine- Culinary Medicine
Yes, this is something registered dietitians have always advocated, it's our job after all! We know food can affect our health and a diet can effectively prevent and control certain health conditions if followed correctly. Medical doctors in recent years have also understood the importance of food regarding health and are prescribing vegetables to their patients, something we dietitians have known (and been doing) all long.
6. Diversity-Cultural Sensitivity
This was present in several sessions. We did see diversity in the speakers as well as in the topics covered. However, from my personal experience as someone who is a proponent of a traditional diet and not the official USDA guidelines, the field of dietetics in the U.S. still has a long way to go. This is evident in the nutritional guidance; for example with the Mediterranean diet, it is not only presented in a very westernized way, but also in a way where many U.S. based dietitians (regardless of color or cultural background) claim to know this traditional diet in-depth without even having experienced it. It appears that they don't even bother to really investigate this traditional way of eating. When different diets and dishes from around the world are presented, they are almost always "corrected" so that they adhere to western standards, that is NOT an example of cultural sensitivity or competence.
But this westernized sensibility is also evident in how dietitians are taught to communicate. In a session regarding communication (and in other media sessions I have attended), it is mentioned to not move our hands too much while being interviewed, to wear certain types of clothes and accessories, to talk a certain way –in other words to fit into a very specific mold. However, people from certain cultural backgrounds like myself (Greek), move our hands quite a bit, it IS part of our communication and our culture. Case in point: the closing session was a conversation with José Andrés, the famed Spanish Chef, Restaurateur and Humanitarian, and guess what? He moved his hands quite a bit!​ If it is Ok for José, it is ok for me.
It is time to move away from outdated communication practices if we want to really help people eat well.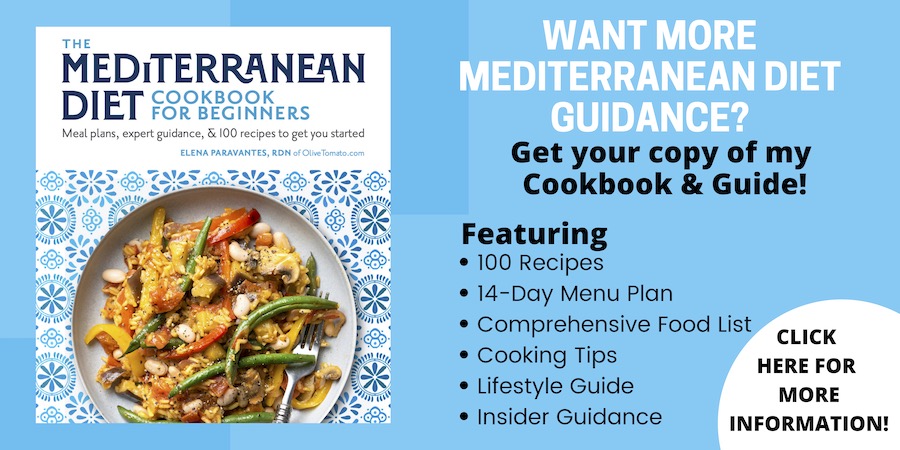 Photos by Elena Paravantes © All Rights Reserved