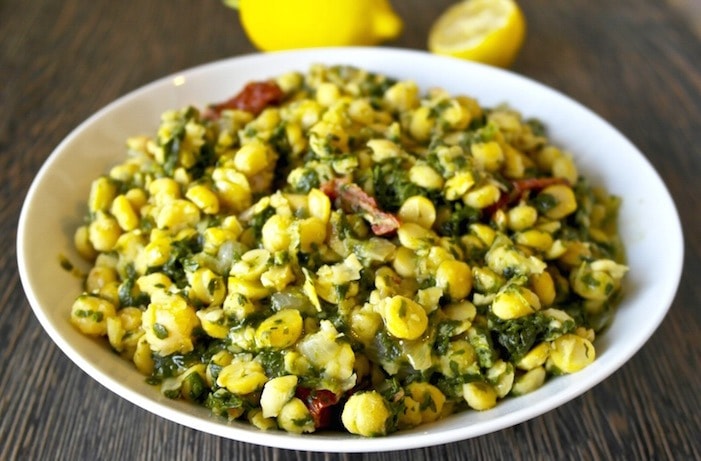 More and more studies are showing that the consumption of meat and more specifically red meat and processed meat is associated with a number of chronic diseases. A new review of studies from Mayo Clinic with the title "Is Meat Killing Us?" included 1.5 million people and showed that consumption of red meat and processed meat was associated with higher all cause mortality, in other words higher risk of dying from all causes.
The researchers note that research on fish and chicken is not conclusive, but it appears that they do reduce mortality when they replace red meat in the diet.
So basically once again the Mediterranean diet pattern appears to be an ideal diet as is demonstrated through this review. Red meat is consumed once a week, with the diet being mostly vegetarian with chicken and fish once a week.
But how does one eat less red meat especially when the westernized diet considers red meat a necessary part of a complete dinner or the fact that most lunch sandwiches usually include some sort of deli (processed) meat?
Here are 5 steps to reduce meat in your diet, the Mediterranean way.
1. Cut down on meat gradually.
Instead of cutting out meat completely, start out by including meat as a side portion. So rather than eating a 5-6 ounce serving, cut down to 2 ounces of meat and fill the rest of the plate with vegetables and grains.
2. Replace deli meats in your sandwich.
Instead of a ham and cheese you can make a cheese sandwich with the addition of plenty of vegetables, as well as healthy fats such as avocado or olive oil. You can also use tahini or other nut butters in your sandwich to add a hint of protein and fat to your sandwich.
3. Turn your vegetables and beans into patties.
Greek cuisine has a large number of what we call pseudo-patties, they are basically fritters or patties made with vegetables and sometimes eggs and cheese, instead of meat, hence the name. Popular ones include tomato patties from Santorini, and chickpea patties and they are delicious and filling. You can serve them with a yogurt dip and a salad and you have a complete and filling meal.
4. Learn to make vegetable based main courses.
Here in Greece the traditional diet is mostly vegetarian and one of the most common (and loved) category of dishes are vegetables stewed in tomato sauce and plenty of olive oil. I have talked about this category known as lathera extensively. They are very filling because you are basically consuming large amounts of vegetables but also a good amount of olive oil providing satiety. Popular dishes include green bean stew (fasolakia), peas (arakas), briami (a Greek version of ratatouille), and many more. Accompany with feta cheese and a slice of bread.
5. Follow a schedule.
Once you are able to reduce the meat throughout the week (step 1), try out this weekly schedule: Red meat once a week, Chicken once a week, Fish once a week, Beans twice a week and Vegetable stews (step 4) twice a week.
Photo by Elena Paravantes © All Right Reserved