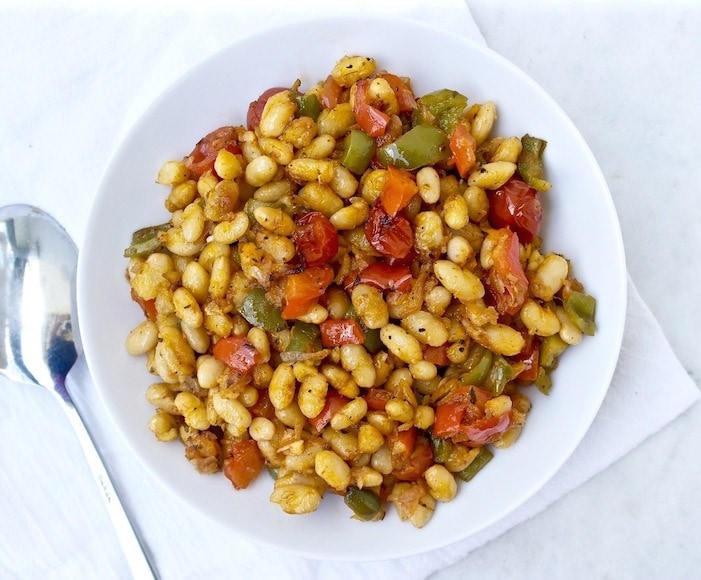 Hot weather is an ideal time to start trying more vegetable based dishes. We all want something lighter, that doesn't weigh us down afterwards, so why not summer vegetables or beans? For us the menu will either be lathera (vegetables cooked in olive oil and tomato) or salads with some cheese (and wine).
While most of the lathera dishes have only vegetables, such as green beans, okra, zucchini, I like to add some beans to the mix for some extra protein, fiber and satiety. One of my favorite bean dish is the popular Gigantes, which is basically giant white beans cooked with tomato, they are delicious! For a different recipe I did a combo of briami (the Greek version of ratatouille) with white beans. We loved it! Not only are you getting in plenty of vegetables, but also the beans, all cooked until soft in olive oil and oregano.
For this particular version, I added red and orange peppers, along with cherry tomatoes and onion. And of course olive oil. This can be enjoyed warm or at room temperature and it is very filling .
You can also serve on bread, bruschetta style or even on canapés and depending on the season you can use different vegetables or beans.
Want More Mediterranean Diet Recipes?
An Authentic Mediterranean Diet Living Plan?
My cookbook and guide is here!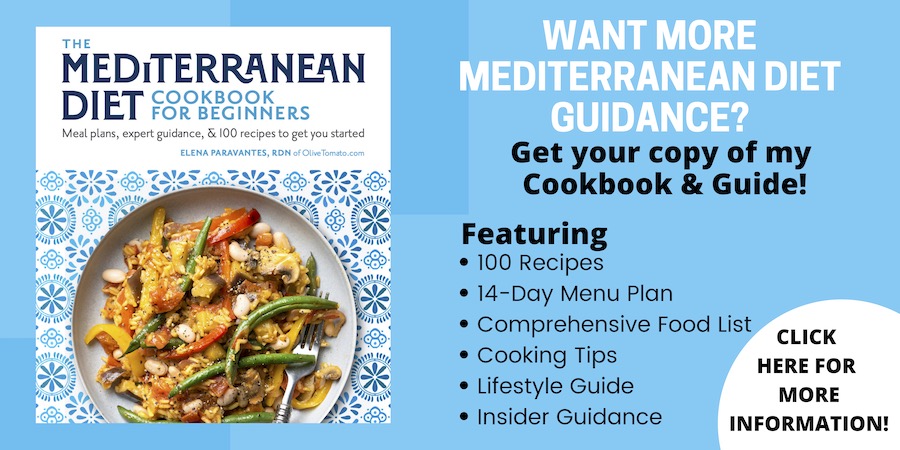 Roasted White Beans with Vegetables Greek Style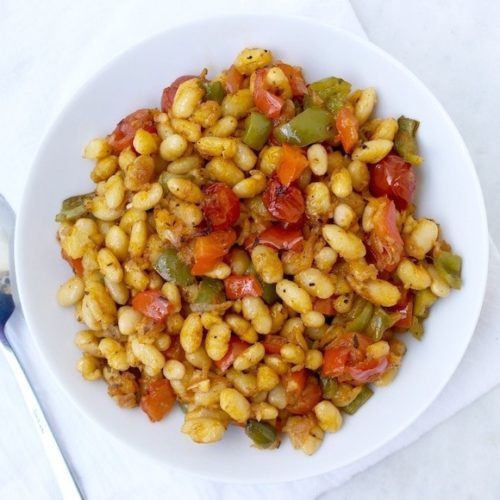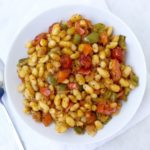 This hearty dish includes white beans, peppers and cherry tomatoes, roasted in olive oil until moist and tender.
Print Recipe
Pin Recipe
Ingredients
Instructions
Soak beans overnight.

Rinse and simmer beans for about 30 minutes until soft but not mushy, drain and set aside.

Preheat oven to 350 F (180 C).

Chop vegetables and then in a large bowl mix the peppers, grated onion, garlic, beans, olive oil, tomato paste mixture, oregano, and pepper. Mix gently as to not break the beans.

Add the halved cherry tomatoes and mix gently.

Pour into casserole dish.

Add

¼

cup hot water to the dish pouring it in a corner and tilting the dish so that the water spreads (do not pour over as this will wash off the olive oil).

Cover with aluminum foil and roast for about 1 hour until peppers are soft.

Remove foil and roast for about 10 minutes if you want some browning. Be careful not to leave it uncovered too long, otherwise the beans will dry out.

Remove from oven, let it cool and add thick salt as needed.

Serve plain or with feta cheese.
DID YOU MAKE THIS RECIPE?
Leave a comment or share on instagram and mention @greekdiet
Save for Later and Pin It!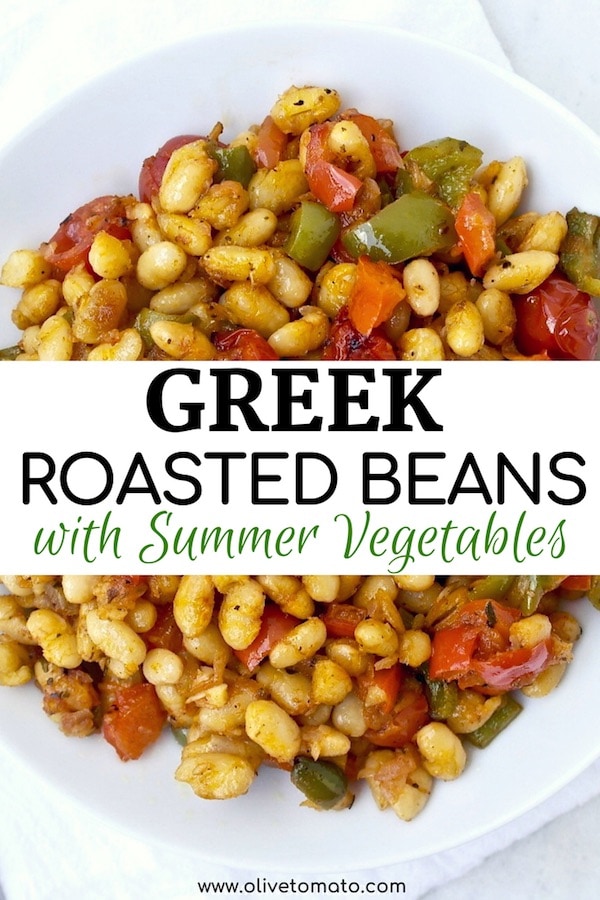 Photos by Elena Paravantes © All Rights Reserved