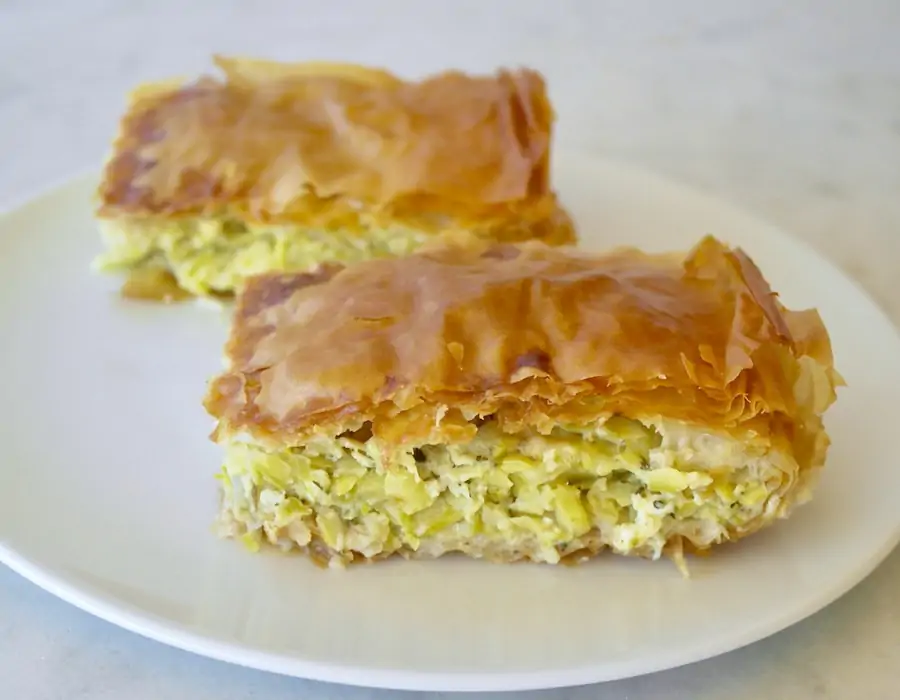 Pites (plural for pita) like this Greek zucchini pie, are what Greeks call their pies that are made with vegetables or cheese surrounded by layers of phyllo. Phyllo can mean the thin sheets of phyllo you find in the frozen section of the super market, or homemade phyllo (dough) which most women in Greece would roll out when they made a pita. It is just one layer of dough, kind of like a pie crust but thinner and more tender. It is sturdier than the thin is phyllo sheets and is better for pites that may be a bit more liquidy. It usually requires flour, olive oil, salt and kneading. Being short of time, I generally do not roll out my own dough and instead use the phyllo from the super market. The good thing about the phyllo that I find in Greece is that it contains no fat and just flour and salt. That is what you should be looking for as well.
Now about the zucchini. Zucchini tends to be a vegetable that acts as a sidekick in many westernized recipes. It is included as an ingredient in breads, salads, tucked in lasagna and often raw, but it is not really the main attraction, for the most part recipes try to hide it. Not so here in Greece. First of all we do not really eat raw zucchini. But most importantly for Greeks zucchini (summer squash) has a special place in their cuisine. You'll see it in patties (zucchini fritters-kolokithokeftedes), cooked in tomato sauce and olive oil the way they do in Crete, in briami (the Greek ratatouille) and in pies like this one. So we make use of it quite well and the recipes bring out the taste of zucchini rather than hide it.
Zucchini has very few calories and contains several vitamins, fiber and antioxidants such as lutein and zeaxanthin that play an important role in eye health. All in all, a good way to fill up. This recipe includes a bit of feta and all those herbs that make it extra tasty: mint, oregano, parsley and dill.
The recipe is a traditional recipe that I slightly modified from the classic cookbook of Tselementes.
Some tips to keep in mind: Make sure you squeeze all the water from the zucchini, otherwise you will have soggy pita. The phyllo will soften after a while, but if you heat them up it will become crunchy again. These also freeze very well.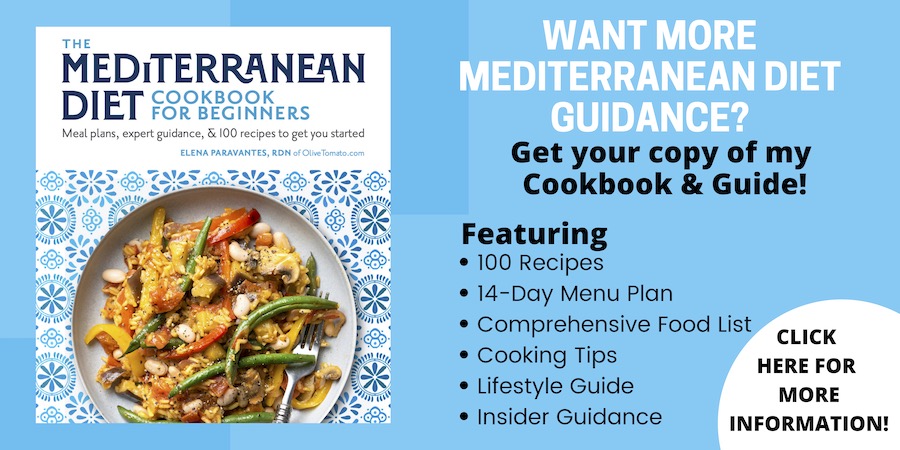 Greek Zucchini and Feta Pie – Kolokithopita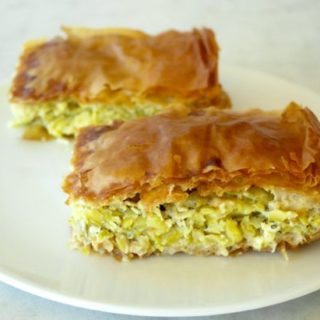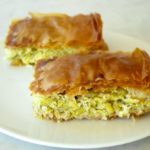 Print Recipe
Pin Recipe
Instructions
Preheat the oven at 180 degrees celsius (350 Fahrenheit)

Wash zucchini and grate. Let it sit in a colander for about 1-2 hours. Squeeze liquid out of zucchini by hand and place in large bowl.

In 2-3 teaspoons olive oil, sauté the onion until soft (do not brown). Remove from pan and add to zucchini.

In a small bowl mix the egg with the milk and crumbled feta and add to the zucchini mixture.

Add all the herbs and mix well.

Brush a pan that is an appropriate size so that you have thick layer of the zucchini mixture in between, usually a little bit smaller than the size of the phyllo sheet (9 X 14 inches).

Brush the bottom of the pan with olive oil and place a phyllo sheet than brush it with olive oil, than place another phyllo sheet brushing with olive oil, and continue until you have used half of your phyllo sheets.

Spread the zucchini mixture and then layer the rest of the phyllo sheets on top, brushing with olive oil each phyllo sheet. When you have used all them brush the top sheet with the olive oil and then score the top phyllo layer in the pieces you want (do not cut all the way through).

Bake about 40-50 minutes. 
DID YOU MAKE THIS RECIPE?
Leave a comment or share on instagram and mention @greekdiet
Photo by Elena Paravantes