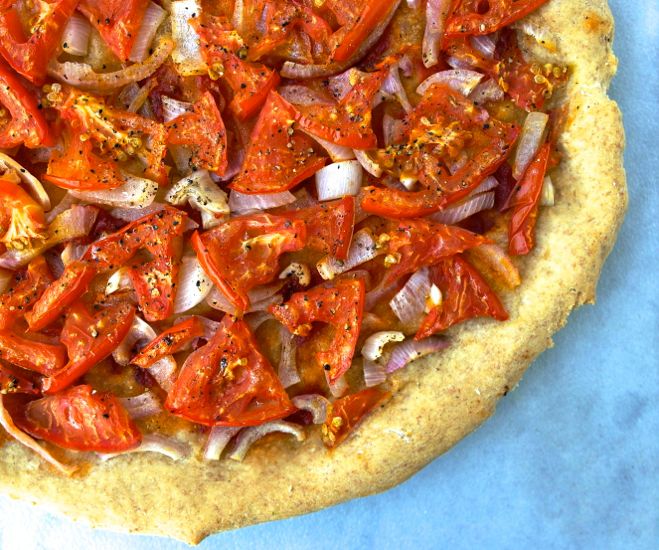 Well, lent season is here once again and traditionally Greeks will avoid animal products for 7 weeks. Here at our home, we're all going meatless as well and no one is complaining because there is so much to choose from.
If you are following a Greek-Mediterranean diet, you shouldn't have trouble eating low on the food chain since there are so many vegan and vegetarian recipes. I've chosen 5 traditional Greek vegan recipes from across the country that will not disappoint.
1. Greek Spinach and Rice – Spanakorizo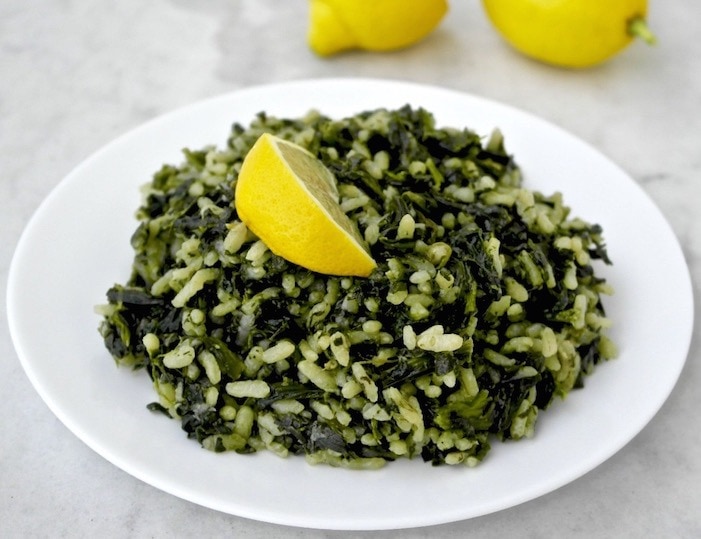 A traditional Greek rice and spinach dish that will become a staple, thanks to its flavor. Click here for recipe.
2. Greek Lentil Soup-Fakes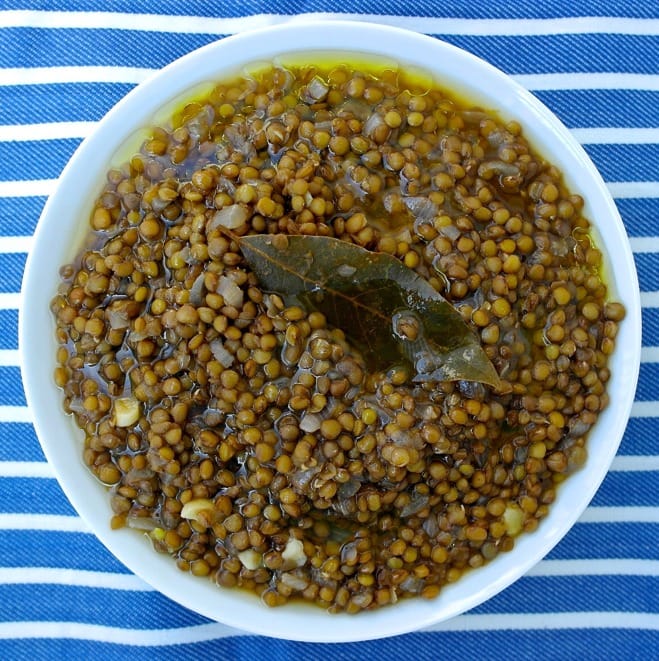 This delicious yet simple lentil dish is a Greek classic all year round, a kids favorite! Click here for recipe.
3. Authentic Greek Island Pizza-Olive Oil Pizza-Lathenia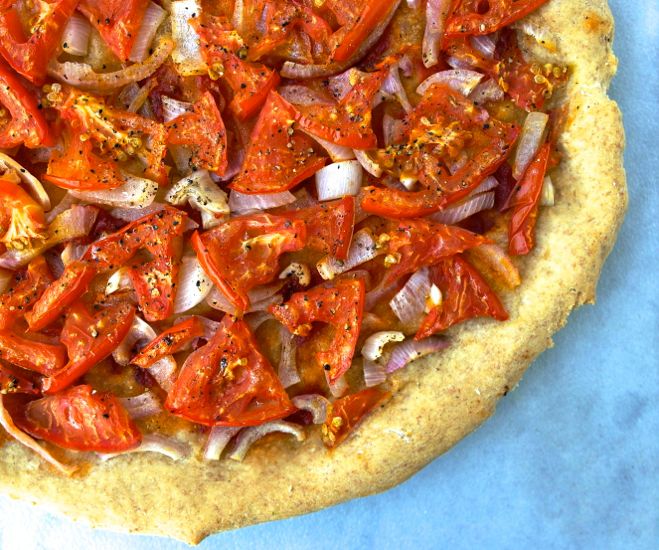 Soft and sweet roasted onions and tomatoes that have melted together on top of a crunchy olive oil crust. The secret to this delicious, cheese-free, Greek pizza? It's in the name. Click here for recipe.
4. Greek Chickpea Patties with Thick Tomato Sauce – Revithosoutzoukakia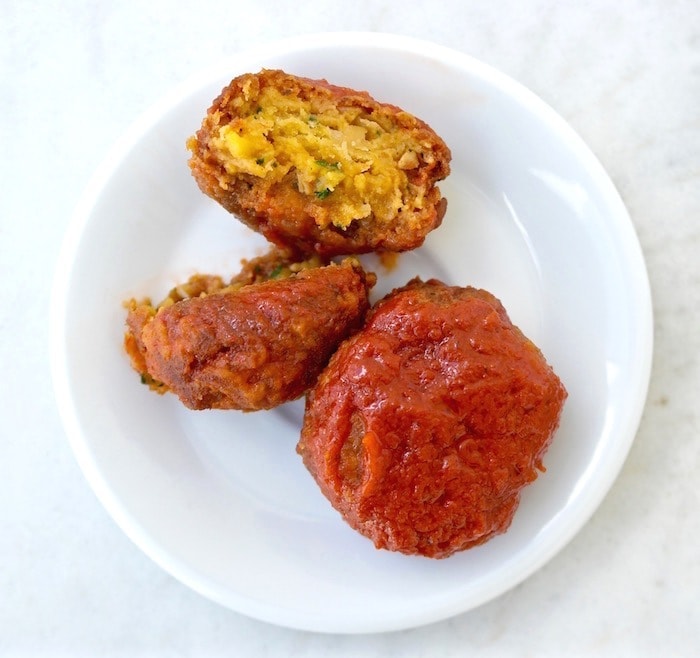 These chickpeas could be considered falafel's seductive cousin. Flavorful chickpea-tomato patties drenched in intense tomato sauce. Click here for recipe.
5. Roasted Zucchini with Garlic and Tomato-A Recipe from Crete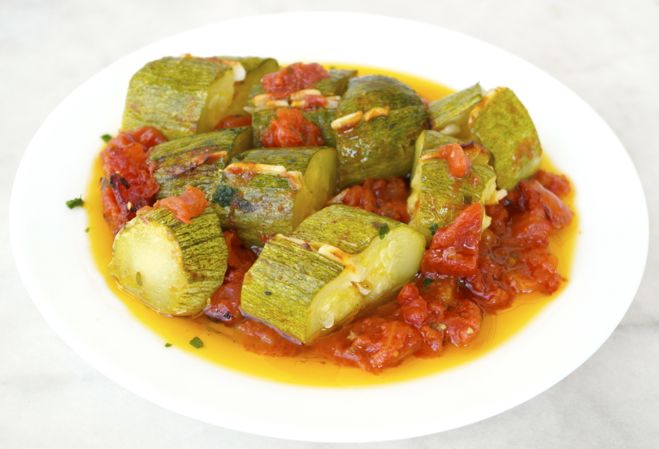 Think zucchini is boring? Think again. Try this Greek-Cretan recipe: zucchini roasted with tomato, garlic and olive oil and you'll change your mind. Click here for recipe.
Photos by Elena Paravantes© All Rights Reserved