Here are 5 EASY Mediterranean vegan breakfast ideas to start the day with a delicious and satisfying breakfast that will keep you full of energy.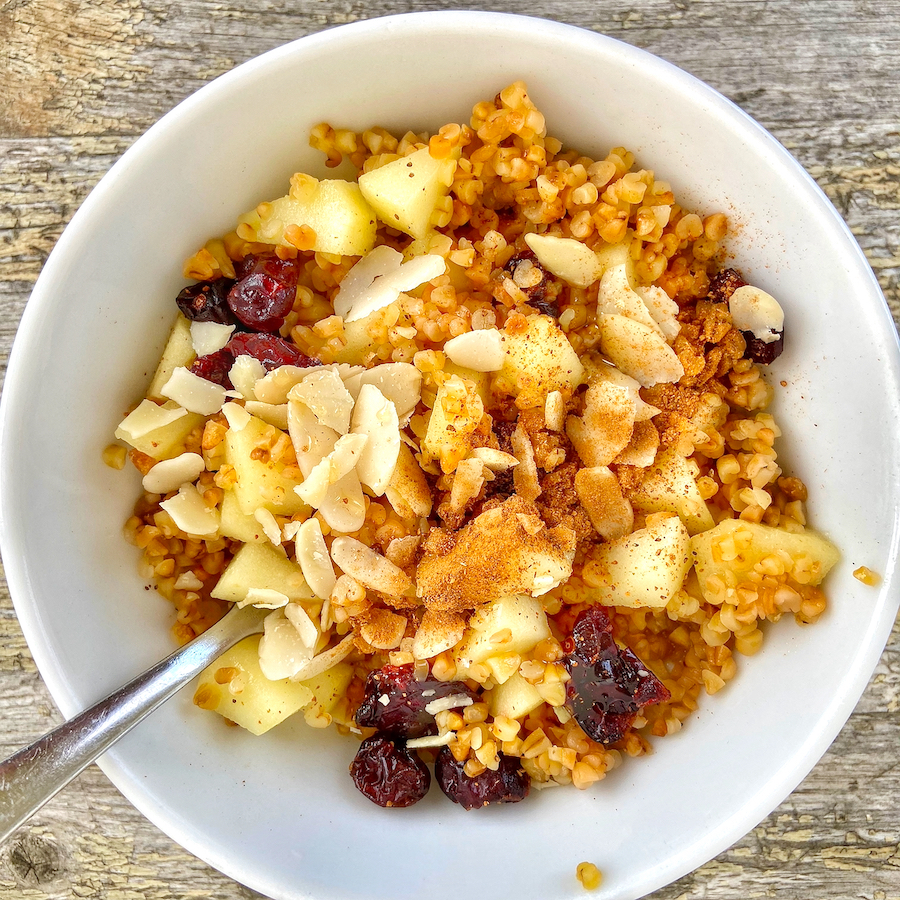 One of the little-known secrets of the authentic Mediterranean diet is that it was largely vegan. The traditional Greek diet which is considered the prototype of the Mediterranean diet included over 200 days of religious fasting. This is not a "fast" in the sense that you do not eat any food, but a way of eating that prohibits animal products, with the exception certain types of seafood. You can see all the rules here and here.
One of the main fasting periods is the one before Easter. For about 40 days you avoid animal products. This is not so difficult when you consider that there many vegan dishes in the Greek and Mediterranean cuisine.
Every year the whole family does not eat any meat for 40 days before our Easter and for the most part I try to avoid all animal products.
With that in mind, many of you had requested ideas for vegan breakfast ideas. Lunch and dinner are fairly easy with many Mediterranean vegan choices, but breakfast is a bit more challenging. Here are 5 ideas that I include in my diet. I change the fruits and grains for variety.
Please note I have included honey in some recipes. Some vegans avoid it, some do not. You may substitute with molasses or maple syrup.
1. Whole grain toast with hummus, red pepper strips and a sprinkle of pine nuts
You can saute red pepper for a few minutes with some olive oil to soften them.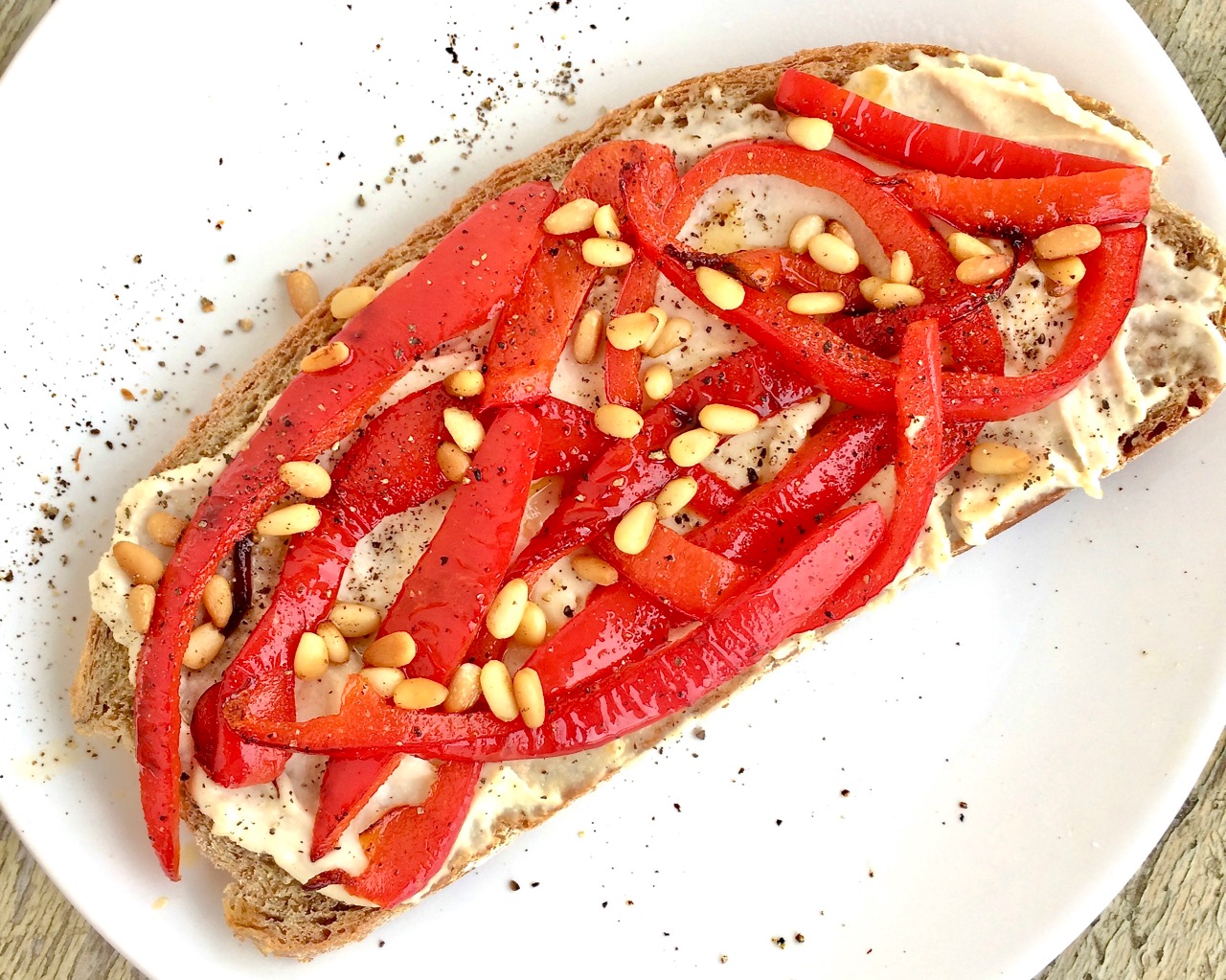 2. Bulgur wheat or barley with chopped apple (or other fruit), raisins or cranberries, and almonds, with a drizzle of honey.
Soak bulgur or barley together with chopped apple and raisins in hot water for 5-10 minutes.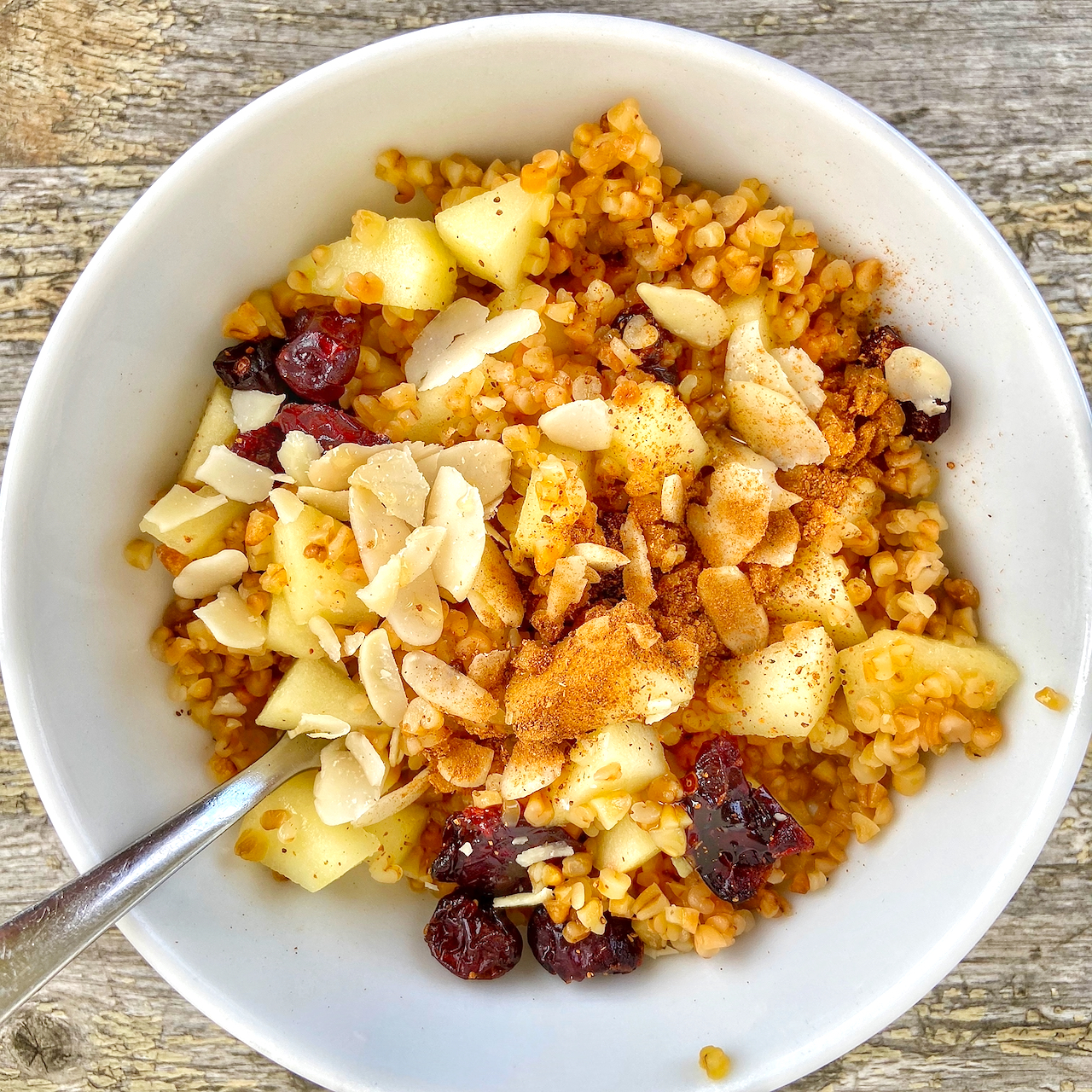 3. Whole grain toast with olive tapenade topped with chopped cherry tomatoes and cucumber.
Cherry tomatoes are easier to assemble on toast, but you can also thinly slice large tomatoes.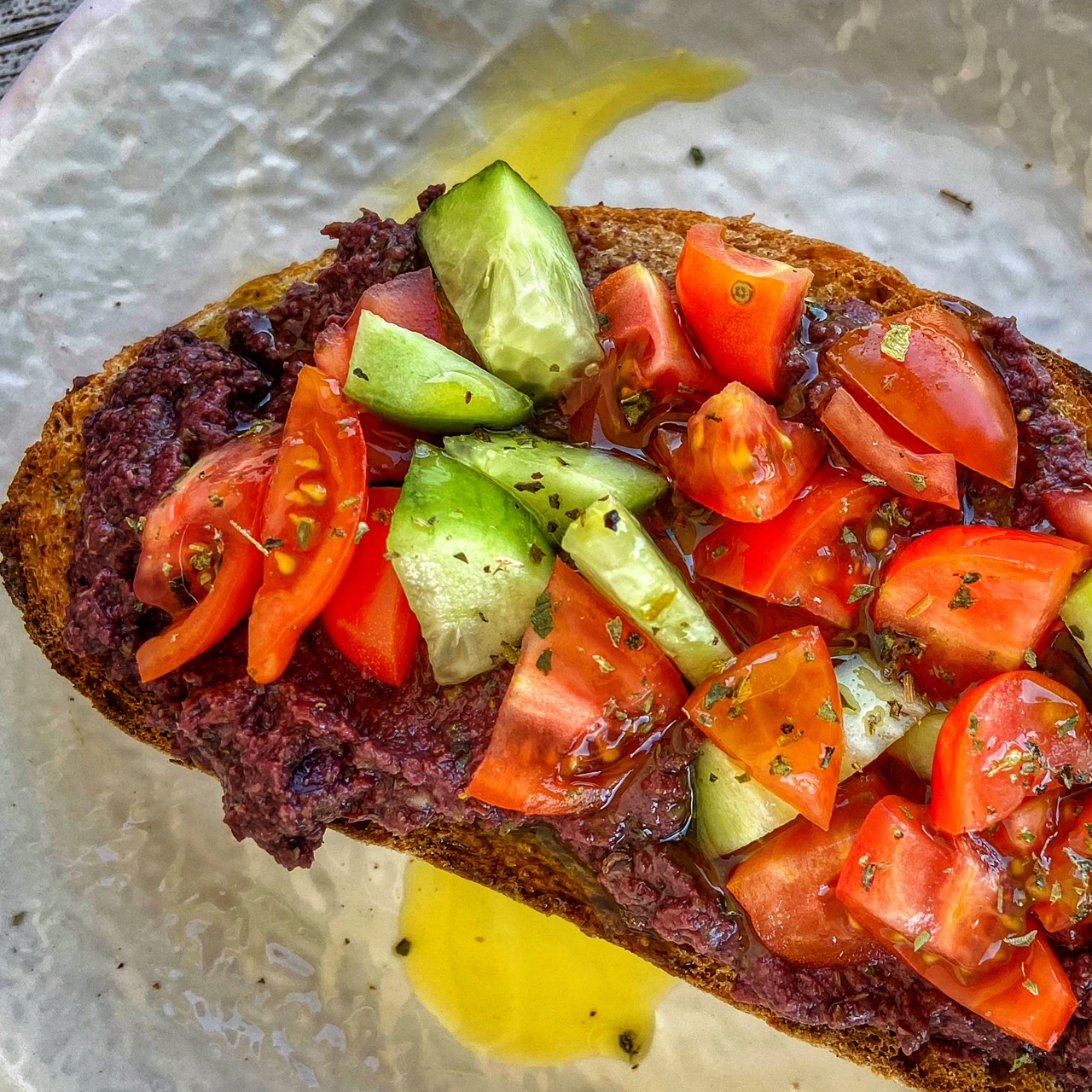 4. Fruit and nut bowl. Sliced banana, chopped dates, walnuts and almonds topped with a tahini-honey dressing (2 tsp tahini+ 1/2 tsp honey + 1 tsp water)
You can also just drizzle with tahini blended with water for a less sweetened version.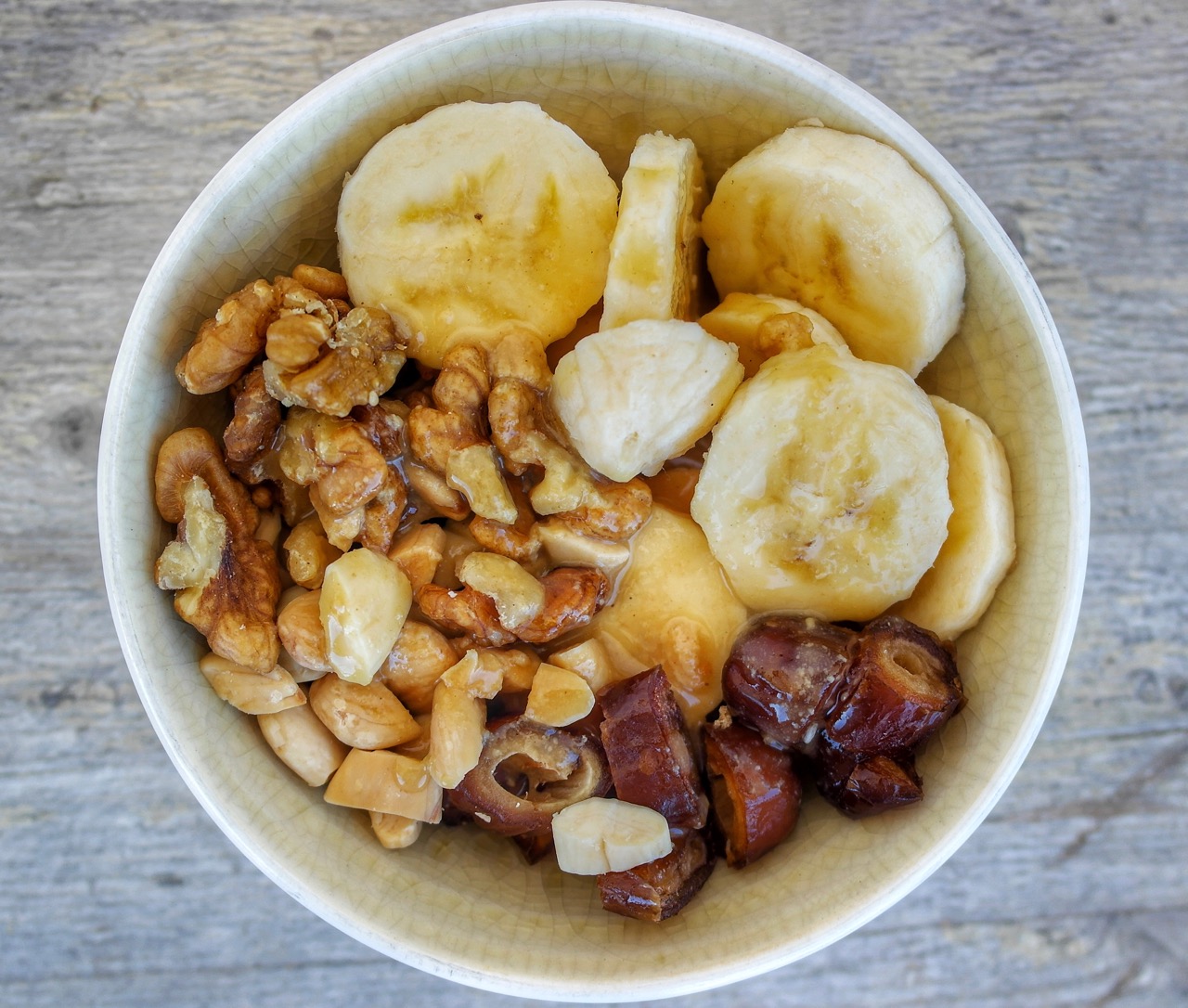 5. Savory pita spread with a tahini-lemon spread, topped with olives, tomatoes, green pepper and onion and other veggies of your choice. Click here for the recipe.
Artichoke hearts are also a wonderful addition.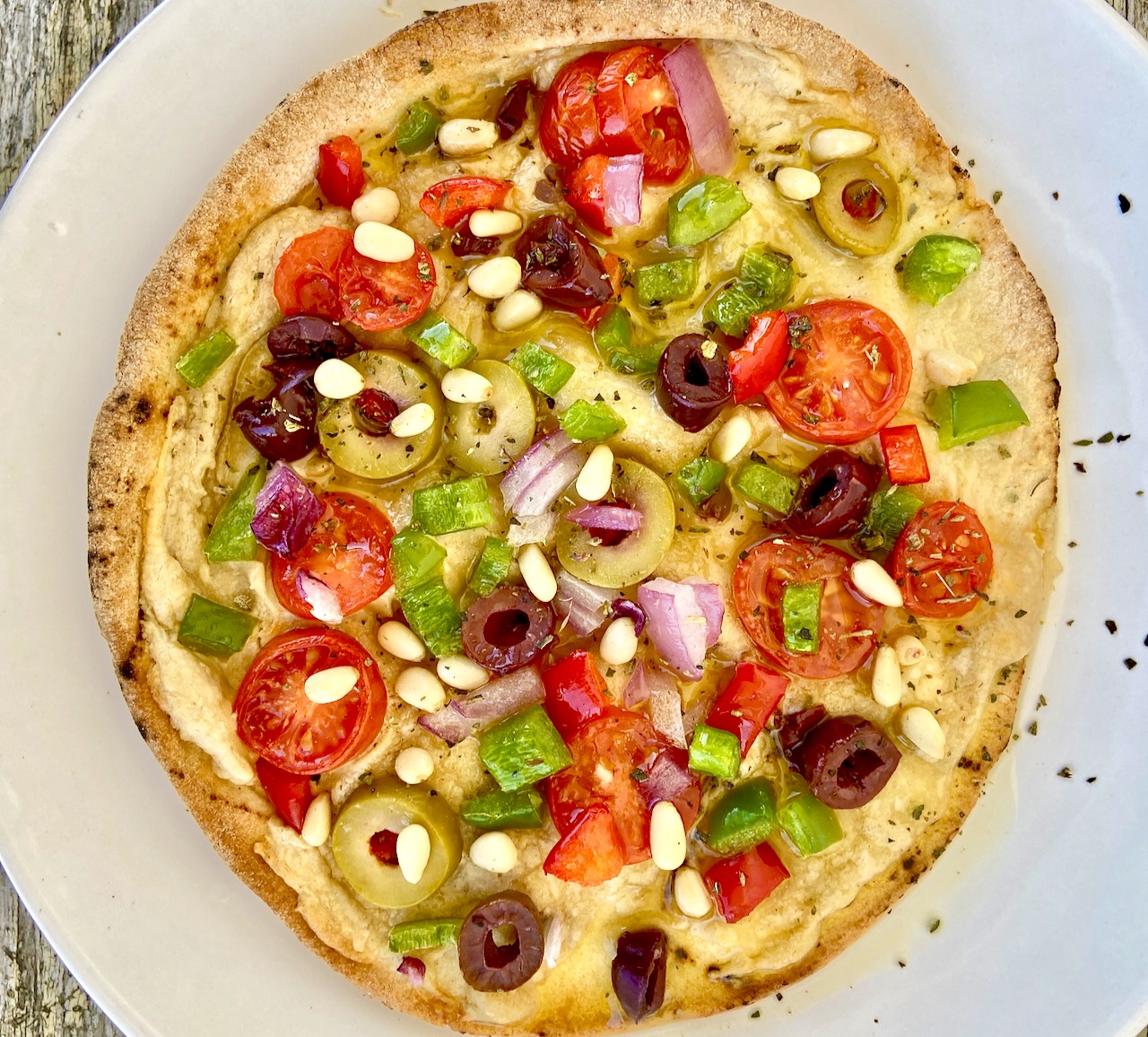 SAVE AND PIN FOR LATER!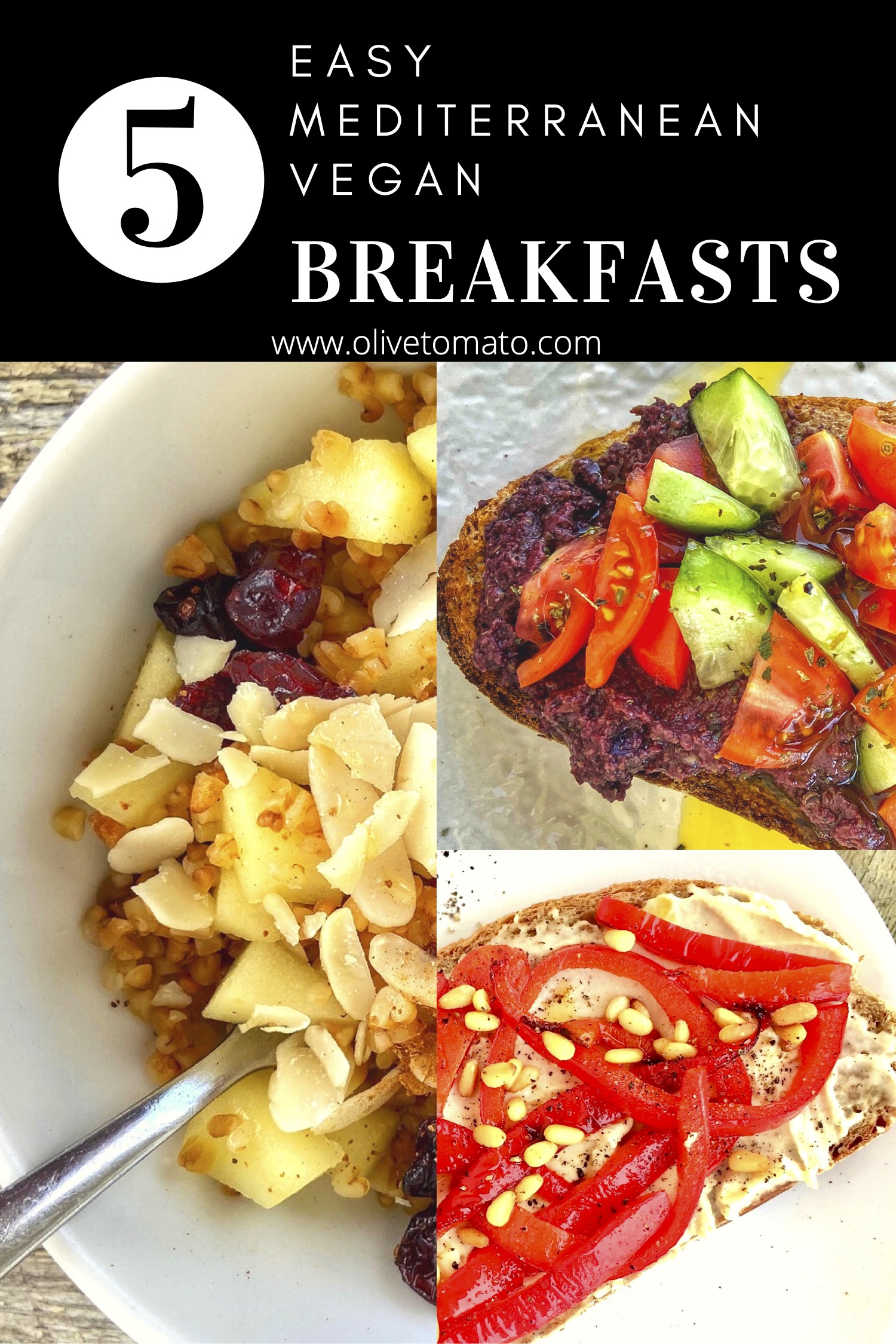 Photos by Elena Paravantes © All Rights Reserved