These 14 recipes are not only comforting, they are full of nutrients to keep you strong, balance your mood and reduce your stress. Science says so!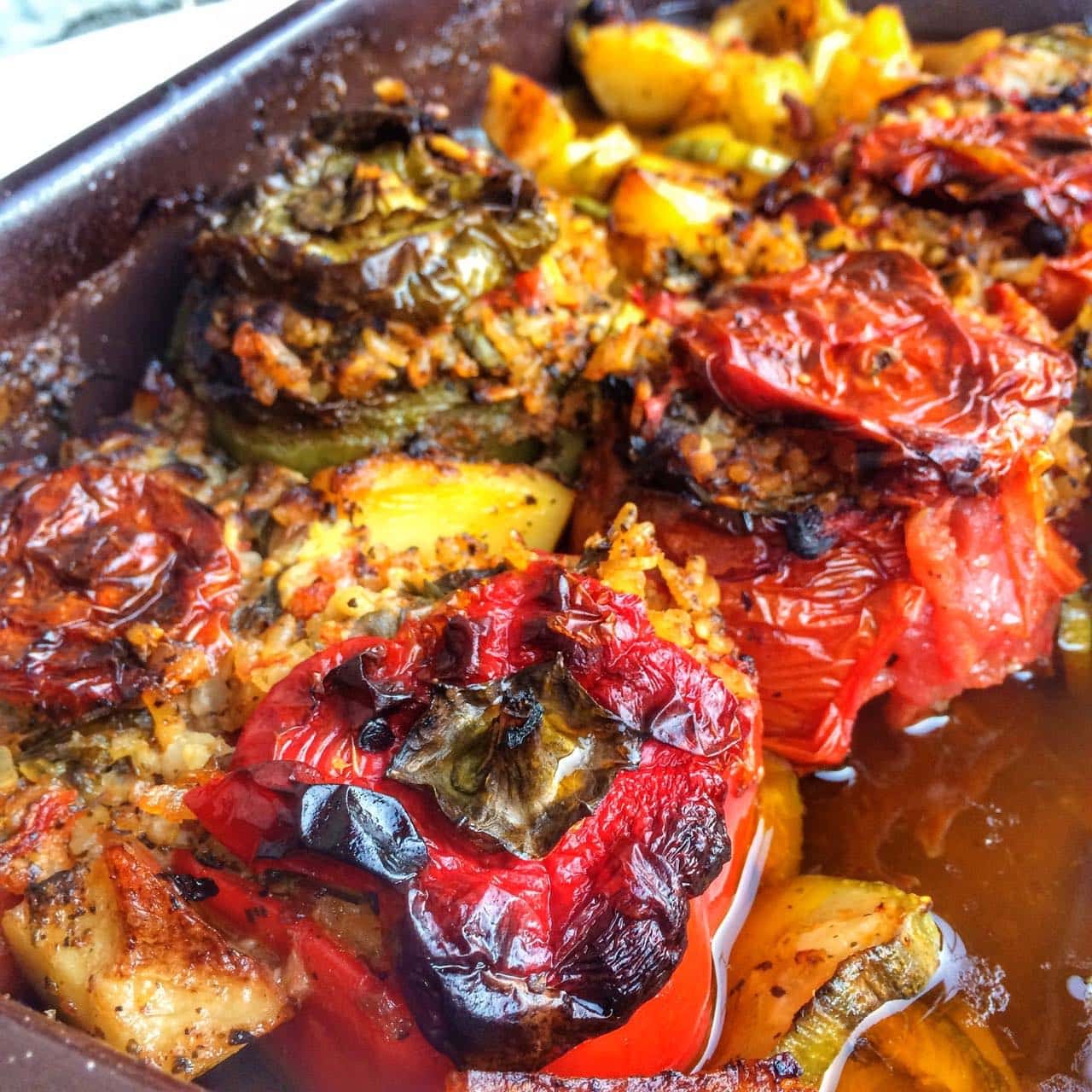 Have you started stress cooking and baking? I know I have. With the news that we may need to stay at home for an extended period of time, our first impulse may be that we can eat whatever we feel like since we are stranded in our house. And sure, junk food sounds good just about now and under these unique circumstances, and I would not blame anyone for seeking out easy to eat, highly processed foods. But did you know that studies have shown that junk food is associated with a depressive mood? So, you may go into a vicious cycle of feeling sorry for yourself-eating junk food-feeling stressed-eating more junk food etc. etc. In the long run junk food is not only bad for our physical health but our emotional health as well.
One of the most important things to do right now is eating healthy, well-balanced meals. And that means includes food as well. Eating well will be good for your health and your well-being and it also gives you a sense of accomplishment. Plus, at some point this situation will end and we want to come out of it stronger, physically and mentally.
Thankfully Mediterranean cuisine has plenty of tasty and satisfying dishes. Research has shown that incorporating Mediterranean foods may help you cope better with stress, and as a bonus your home will fill with delicious aromas and smell cozy and homey. So, check out some favorites and let's start cooking!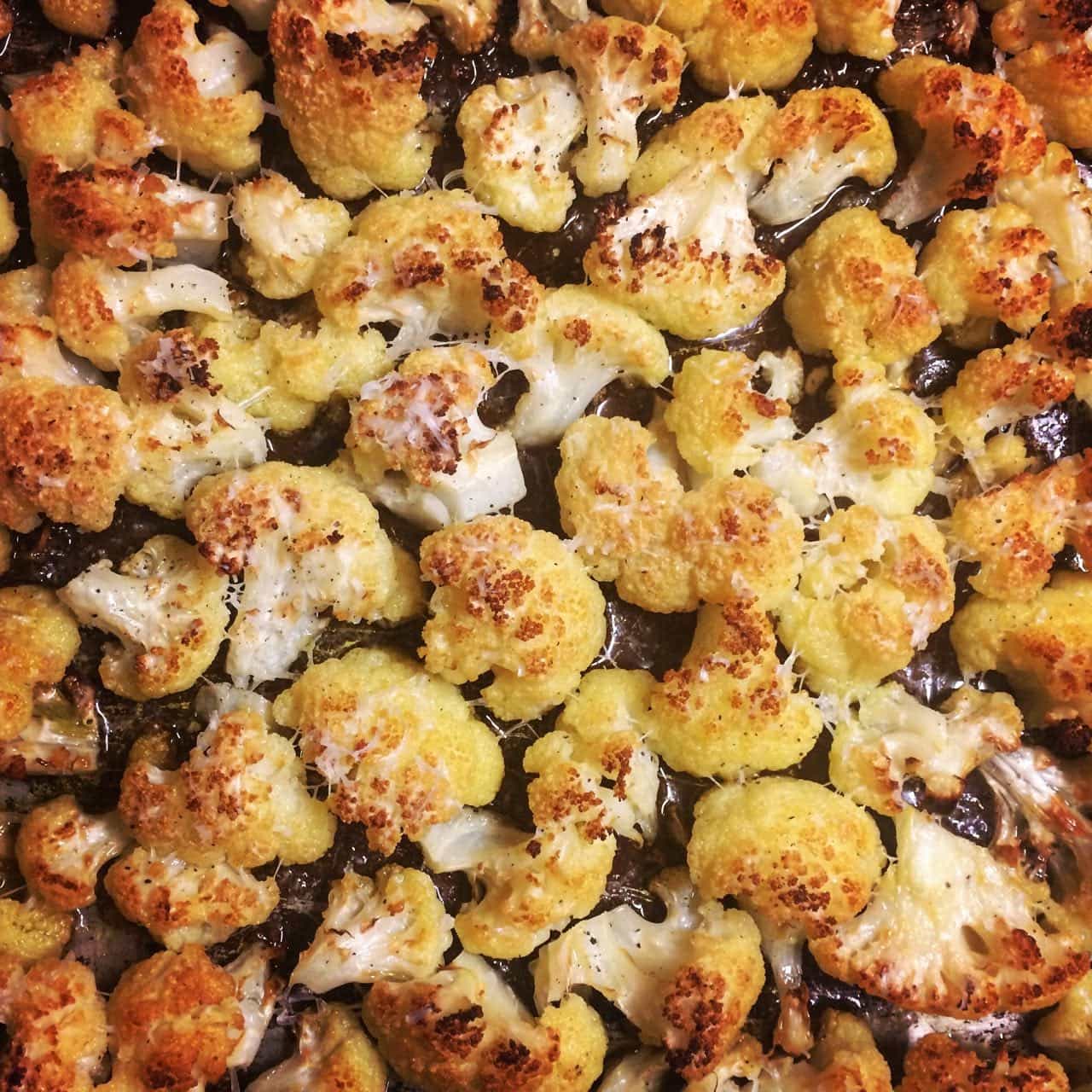 Roasted cauliflower with olive oil caramelizes resulting a sweet, nutty and healthy cauliflower dish.
Click for the recipe here >> Roasted Cauliflower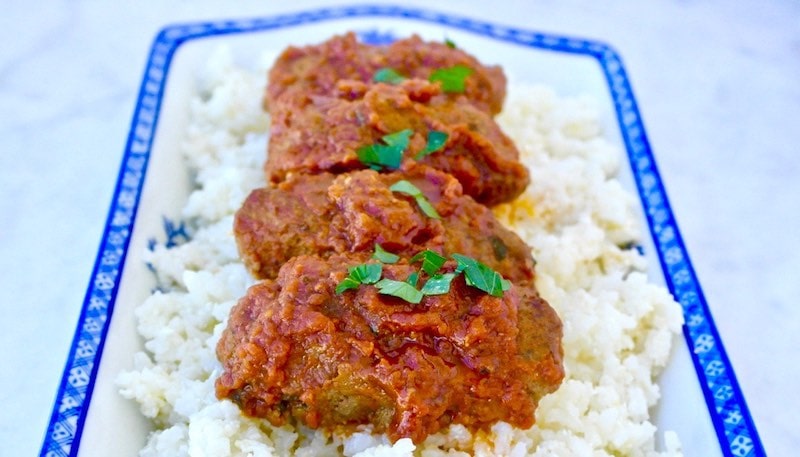 Greek baked cumin flavored meatballs, drenched in thick tomato sauce.
Click for the recipe here >>Baked Spiced Greek Meatballs in Tomato Sauce-Soutzoukakia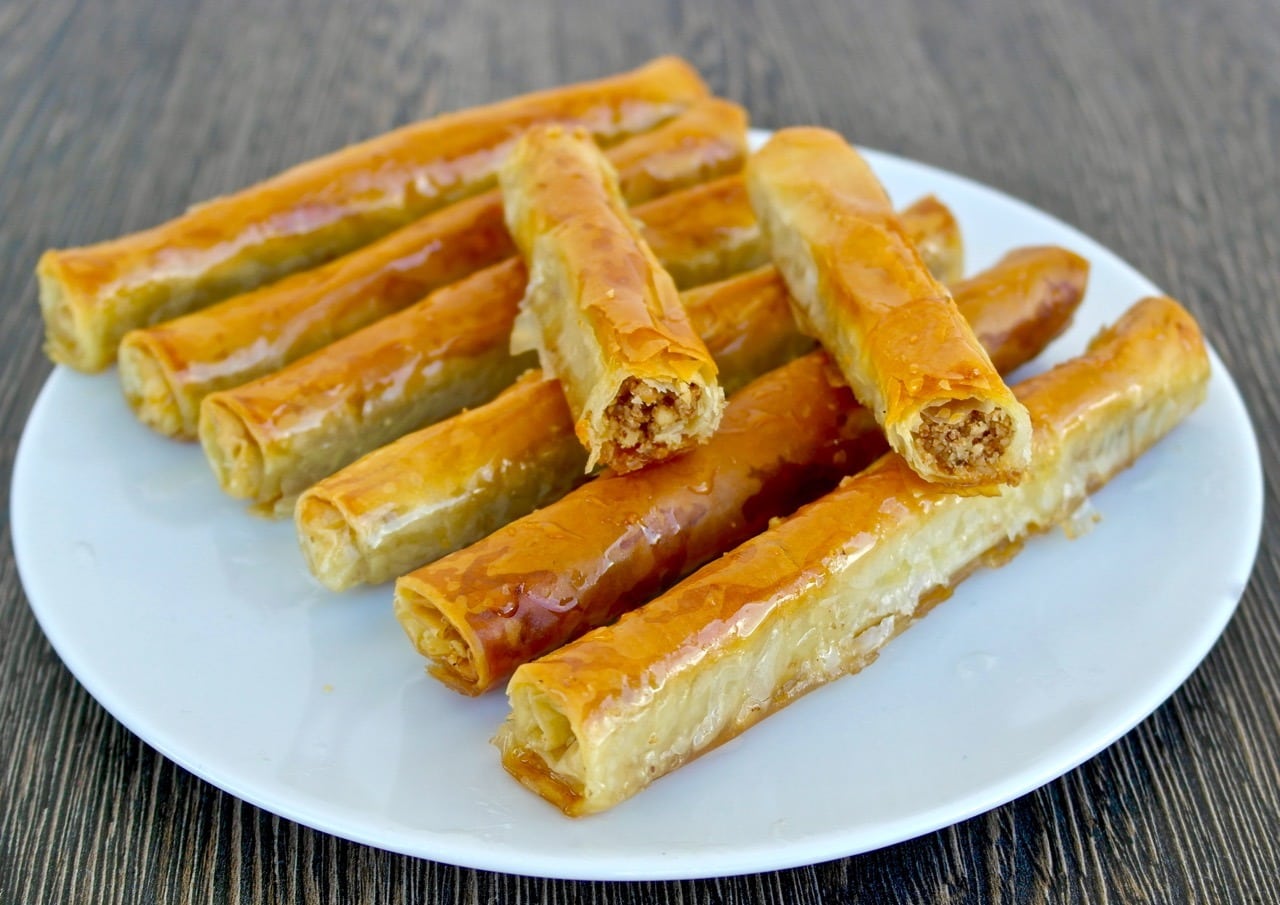 If you love baklava, you can make this easy, vegan, healthier version at home. Walnuts wrapped in phyllo and drizzled with syrup is a perfect dessert any time of the day.
Click for the recipe here >> Syrupy Walnut Phyllo Rolls – Baklava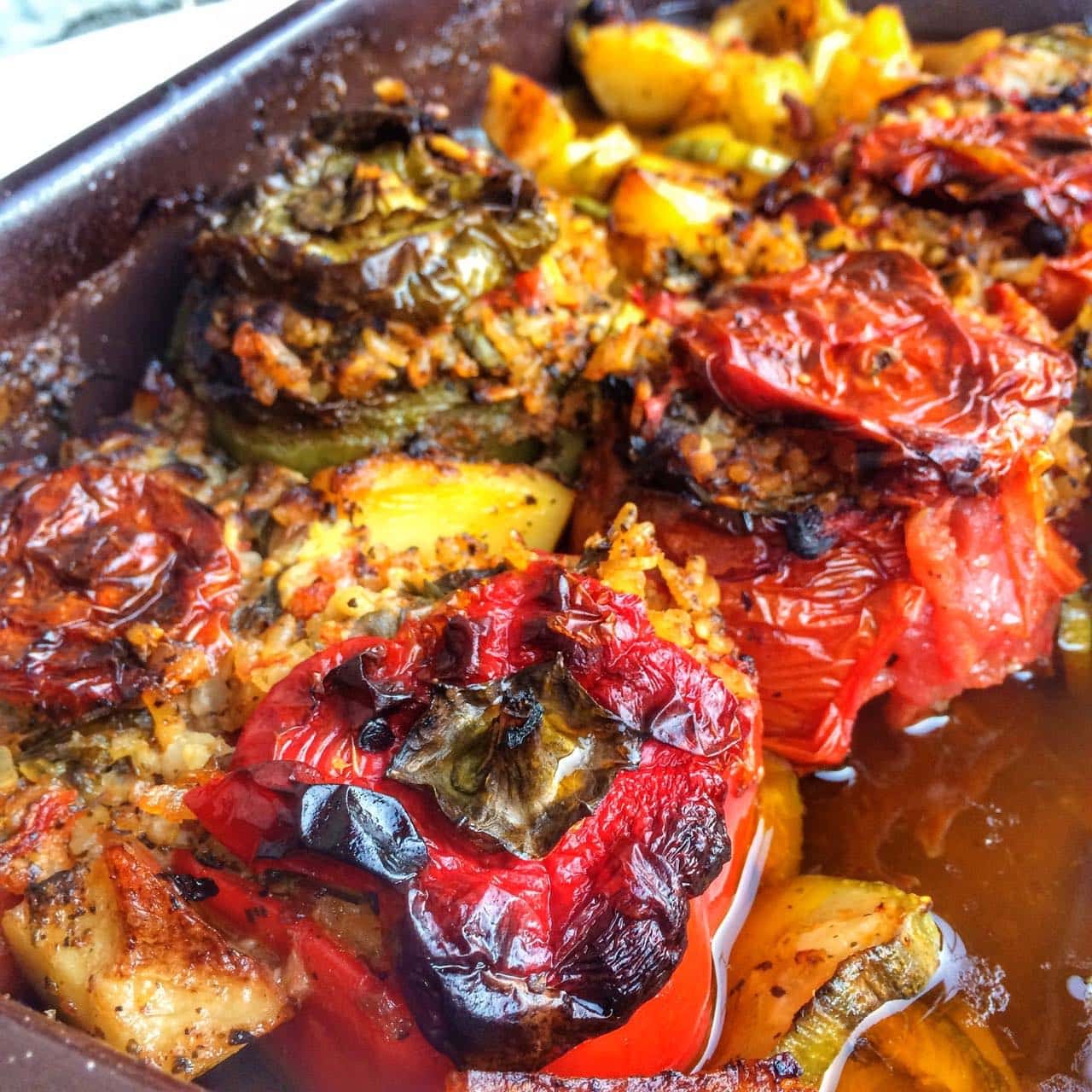 The quintessential Greek Mediterranean dish: Roasted tomatoes and peppers stuffed with rice and herbs. The famous Gemista or Yemista.
Click for the recipe here >> The Best Authentic Greek Stuffed Tomatoes-Gemista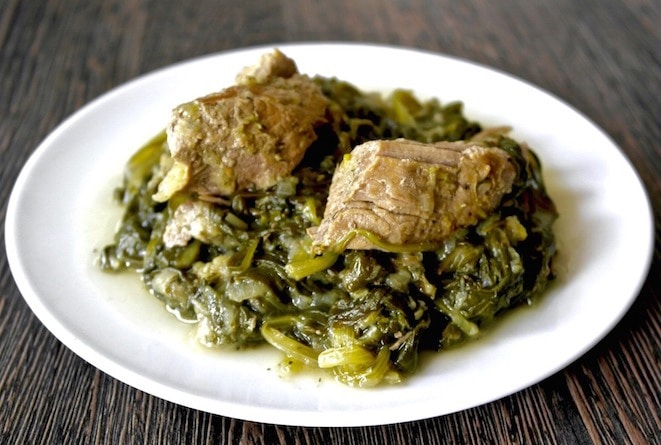 Tender pork along with greens and a lemon sauce, this hearty, comforting meal is not only tasty, it is cooked with plenty of greens, making it healthy too.
Click for the recipe here >> Greek Stewed Pork and Greens in Lemon Sauce – Fricassee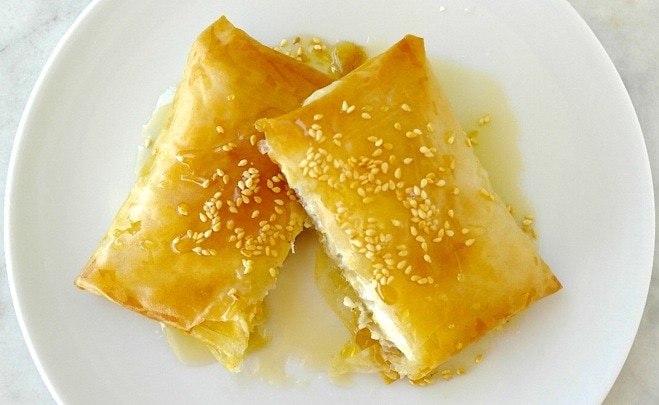 A sweet and salty dessert, easy on the sugar. Baked feta wrapped in phyllo dough drizzled with honey.
Click for the recipe here >> Greek Baked Feta Cheese in Phyllo and Honey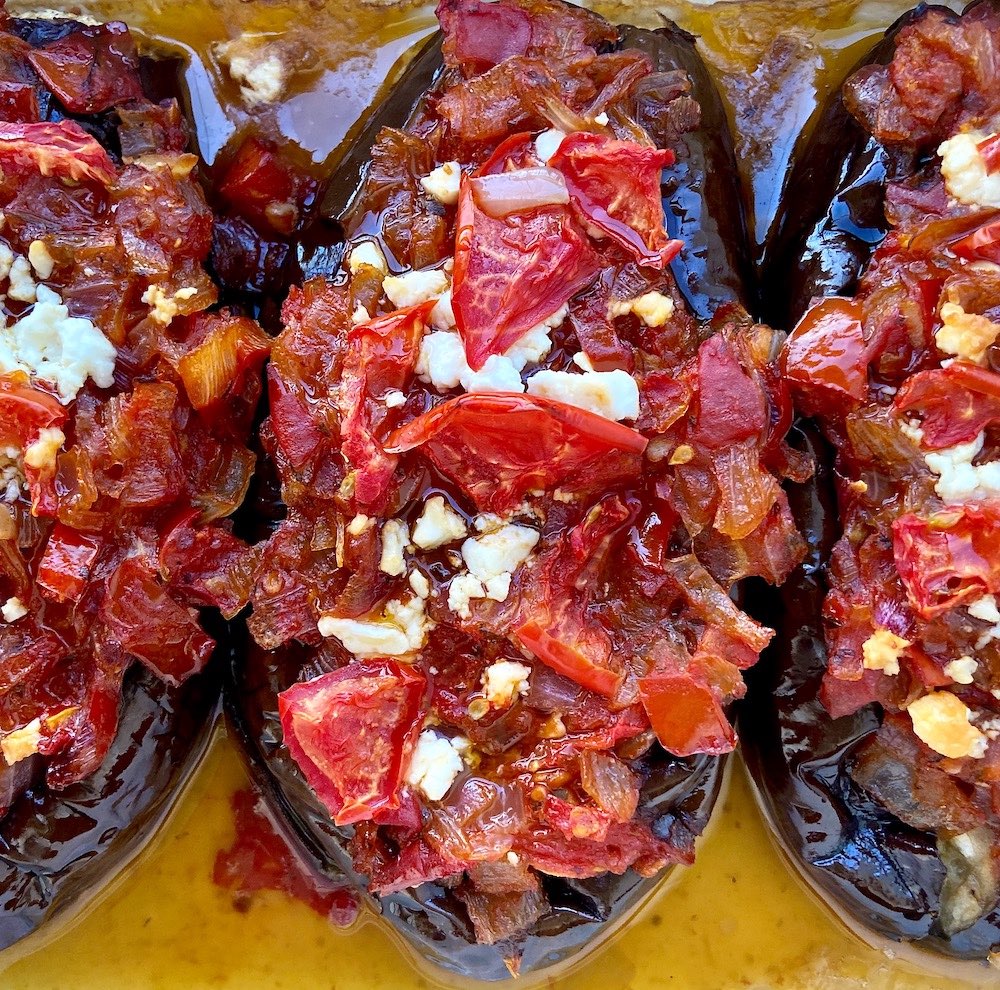 Roasted Eggplant stuffed with a tasty mix of caramelized onion and fresh tomato, drizzled with olive oil.
Click for the recipe here >> Mediterranean Eggplant stuffed with Fresh Tomato and Onion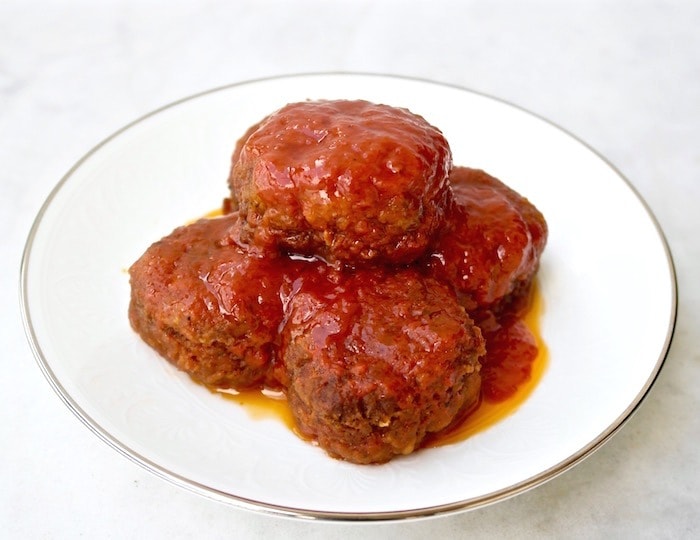 Flavorful chickpea-tomato patties drenched in intense tomato sauce.
Click for the recipe here >> Greek Chickpea Patties with Thick Tomato Sauce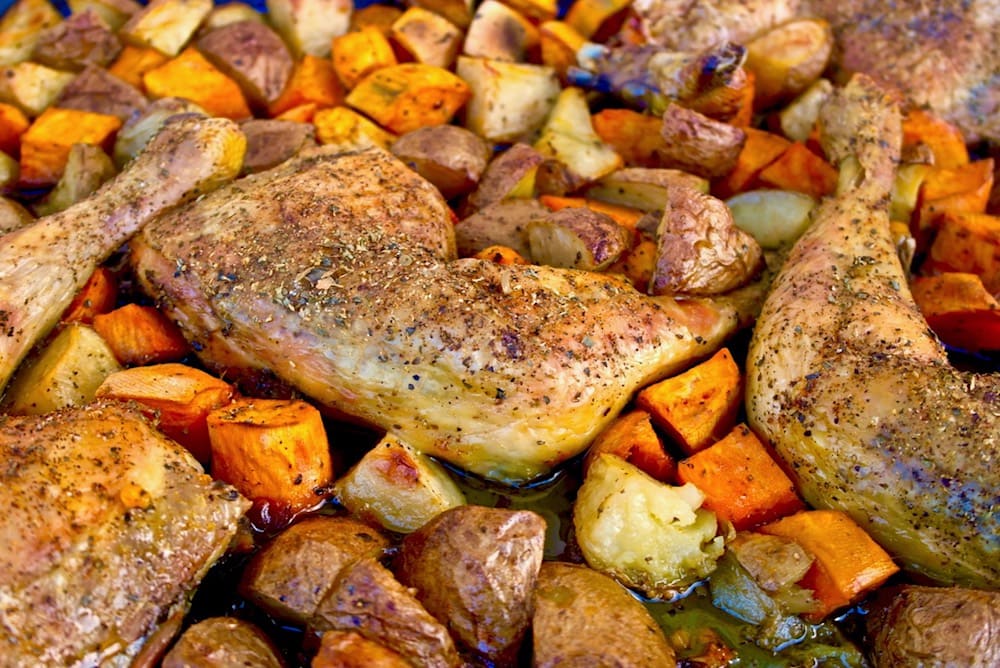 Roasted crispy chicken accompanied with juicy roasted sweet potatoes. An easy, sheet pan, weekday dinner.
Click for the recipe here >> Crispy Greek Sheet Pan Chicken with Sweet Potatoes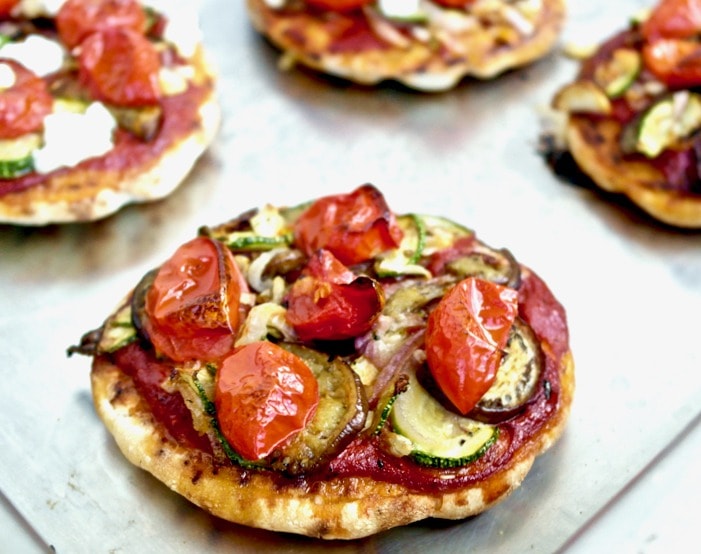 This Greek inspired roasted veggie pita pizza will satisfy your pizza craving and get in plenty of vegetables.
Click for the recipe here >> Greek Roasted Veggie Pita Pizza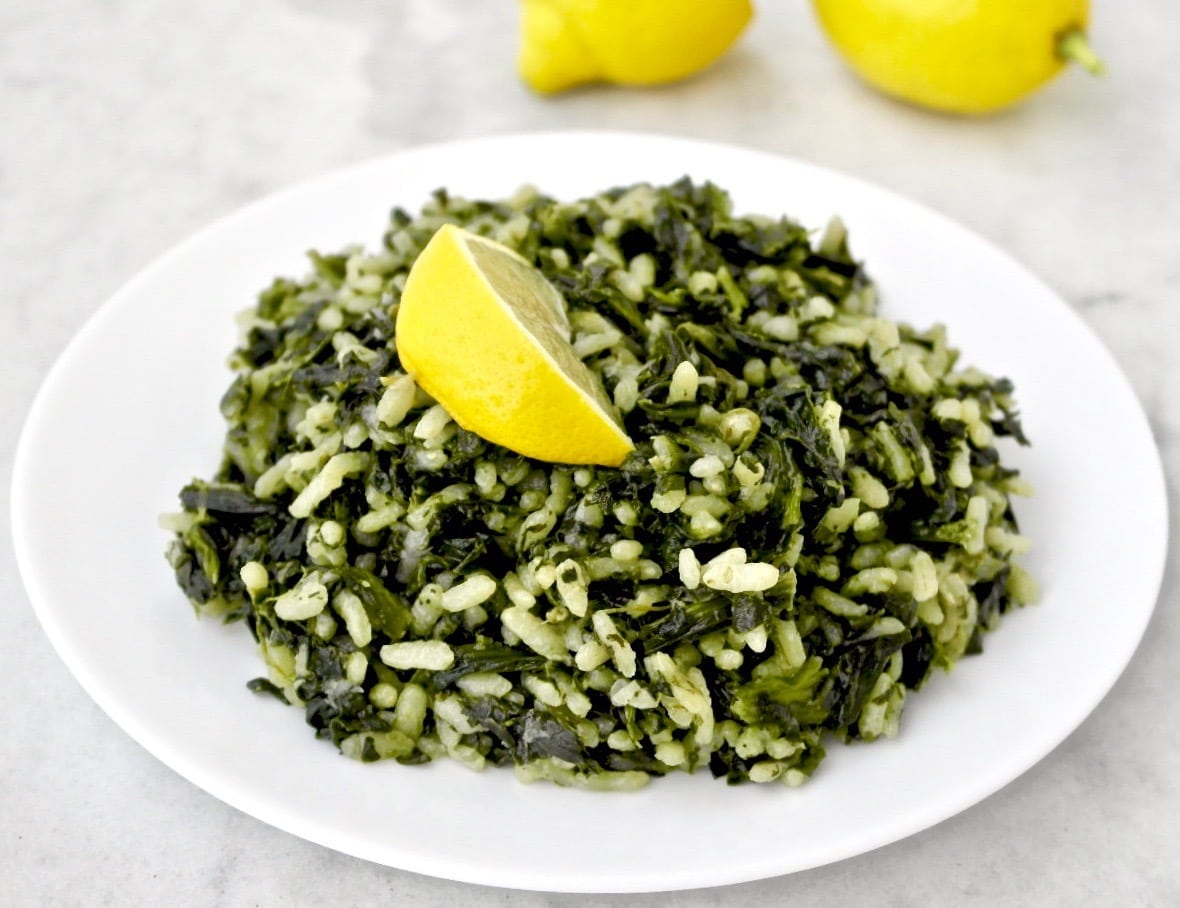 A traditional Greek rice and spinach dish that will become a winter staple, thanks to its flavor.
Click for the recipe here >> Greek Spinach and Rice – Spanakorizo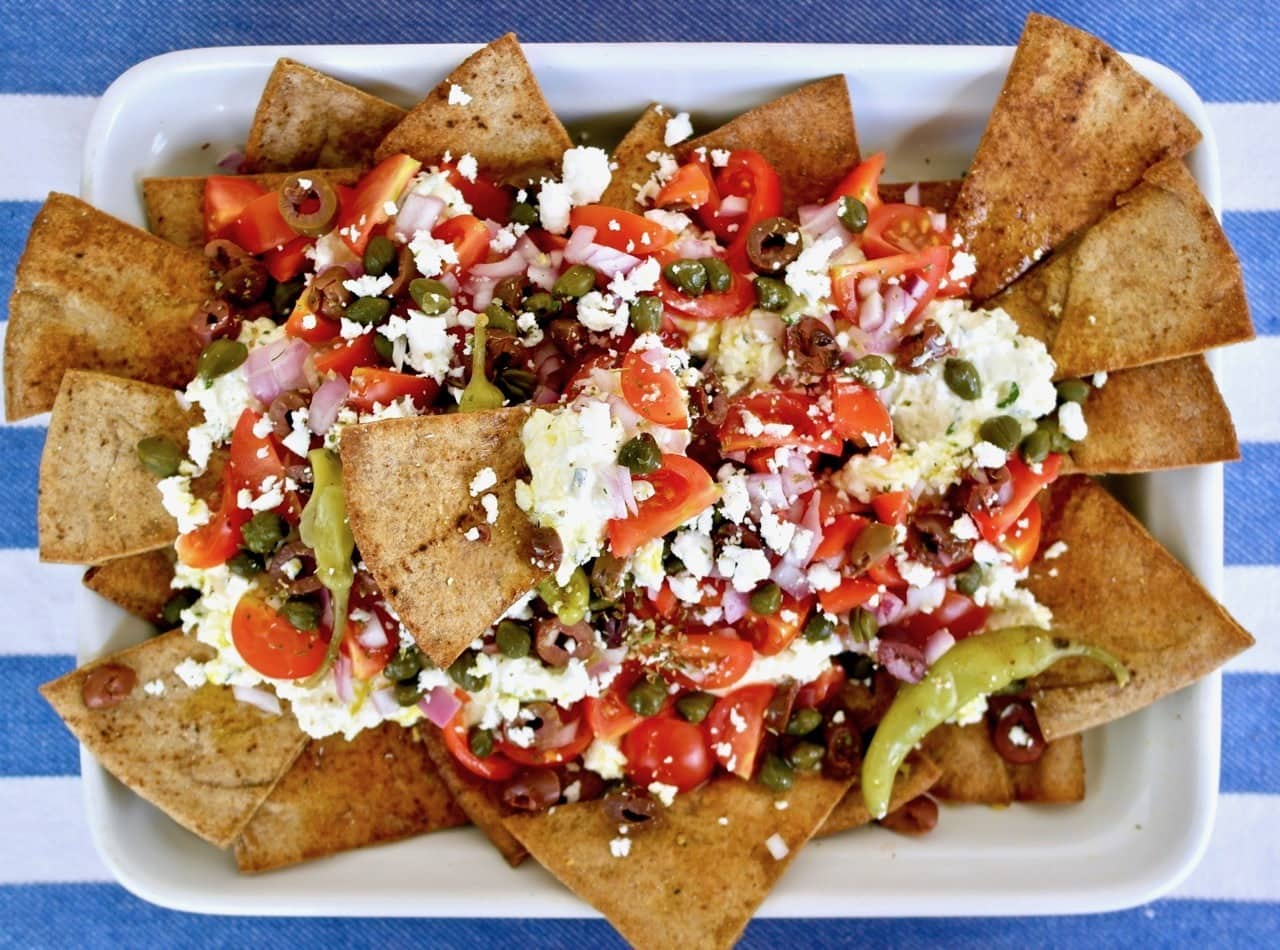 Nachos made with traditional Greek salad ingredients (tomatoes, capers, olives, onions), topped with the traditional Greek dip made with feta, yogurt and hot peppers.
Click for the recipe here >> Greek Style Nachos with Spicy Whipped Feta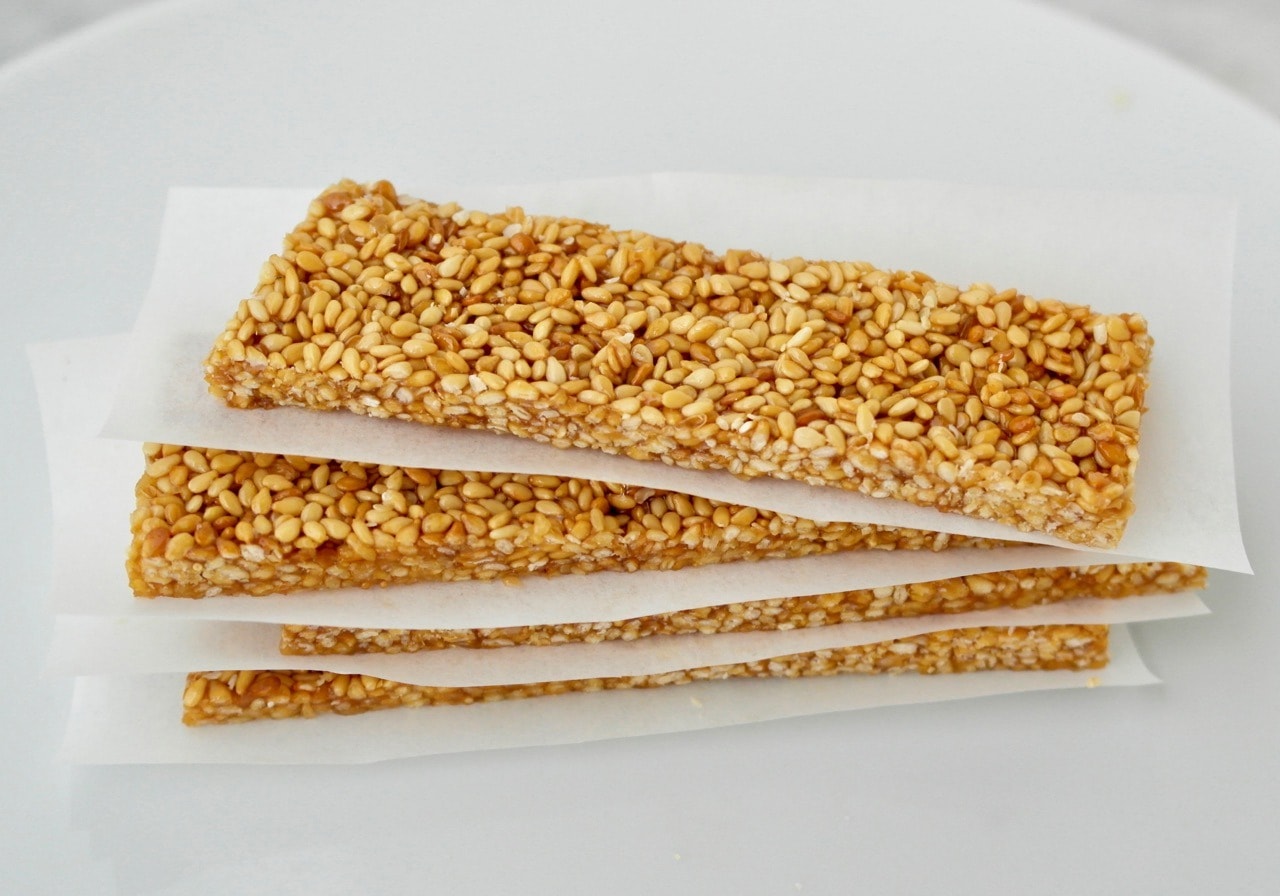 Crunchy, Sweet and Protein rich bars. A traditional Greek snack made with only two ingredients: sesame seeds and honey.
Click for the recipe here >> Pasteli: Greek Honey-Sesame Bars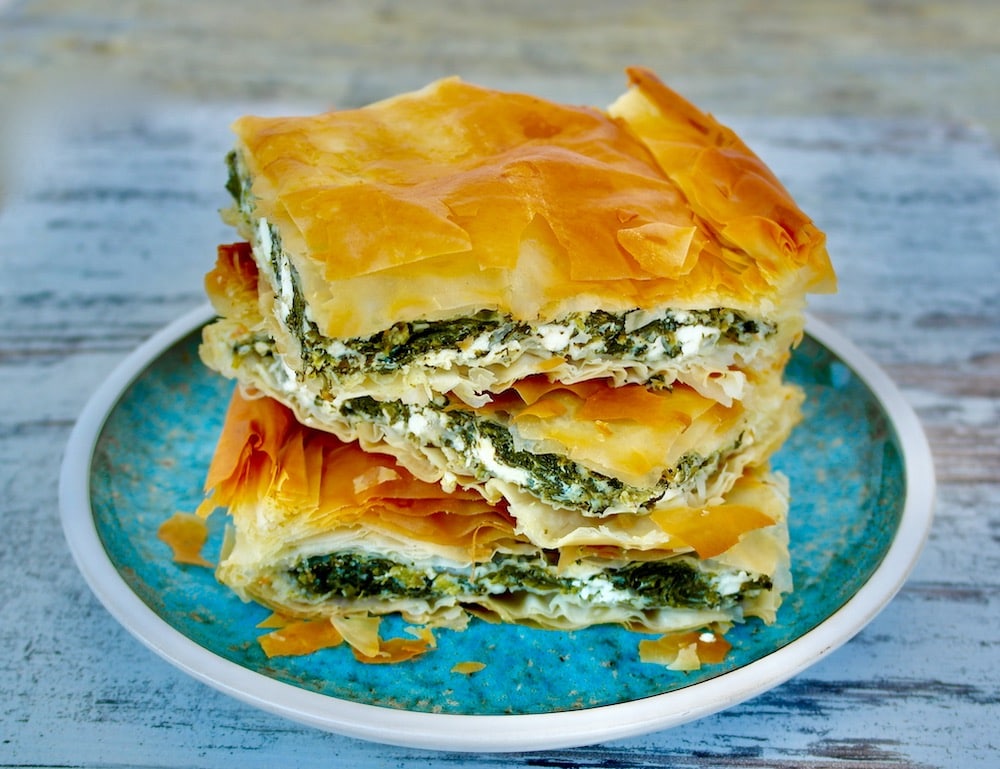 The authentic recipe for spanakopita, spinach cooked with herbs and feta cheese covered with crunchy phyllo.
Click for the recipe here >> Authentic Spanakopita – Greek Spinach and Feta Pie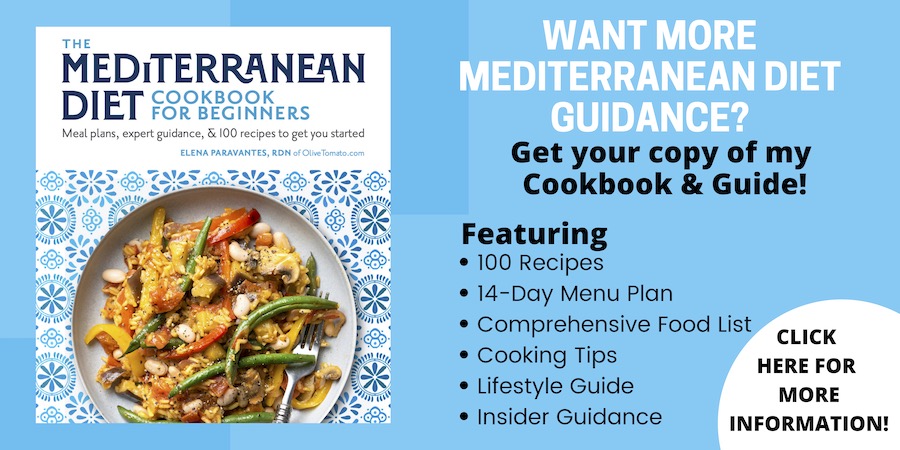 SAVE IT AND PIN IT FOR LATER!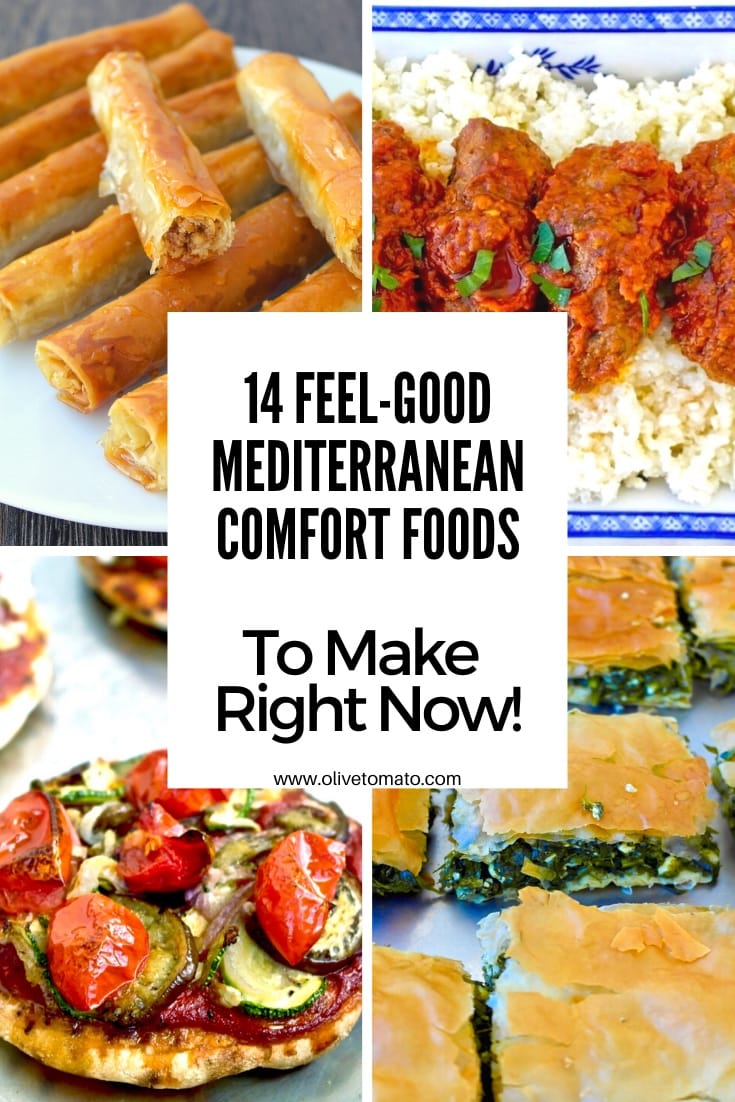 Photos by Elena Paravantes © All Rights Reserved