Must try delicious Greek Mediterranean Zucchini recipes. Scrumptious recipes that you will make over and over again.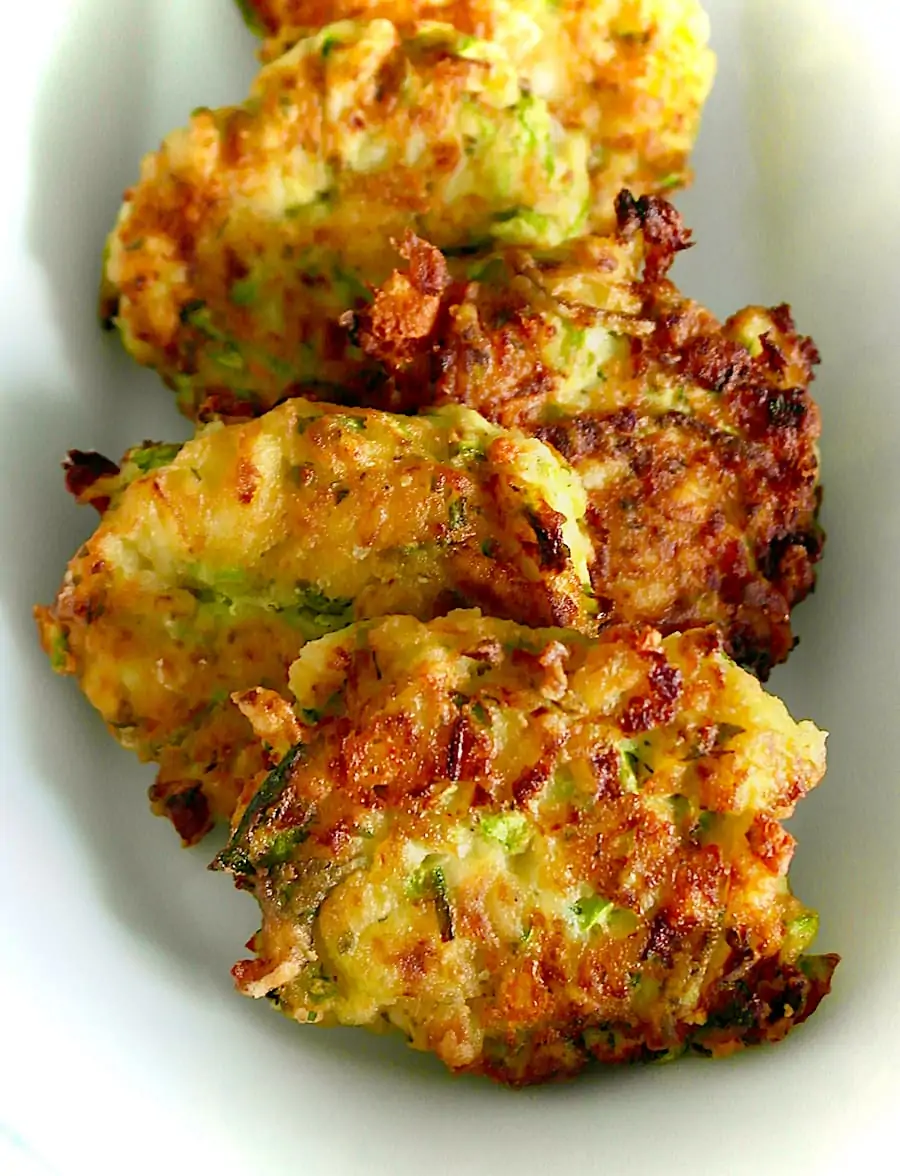 Here in Greece we just love zucchini! I know! For many people it's not their favorite vegetable, but trust me in the greek kitchen, zucchini gets a lot of attention! In the summer we make dishes including zucchini all through the season, from zucchini-feta pie to zucchini fritters and one of my favorites roasted zucchini in olive oil and a rich tomato sauce.
5 Delicious Greek Zucchini Recipes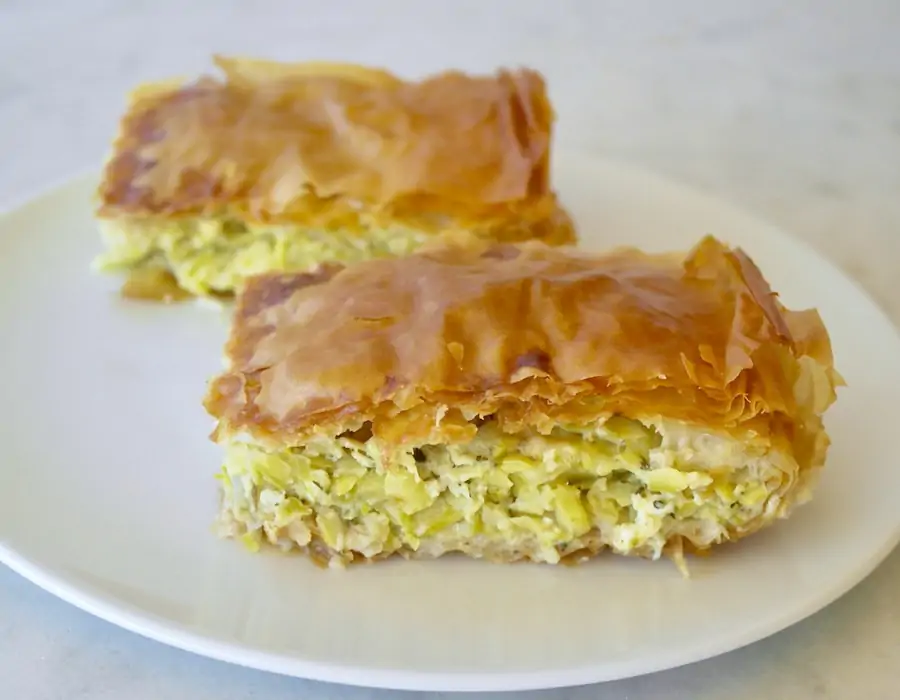 Zucchini at its best. This traditional Greek recipe combines zucchini with feta cheese and herbs nestled in phyllo for the perfect snack, lunch or dinner!
Go here for the recipe >> Greek Zucchini and Feta Pie – Kolokithopita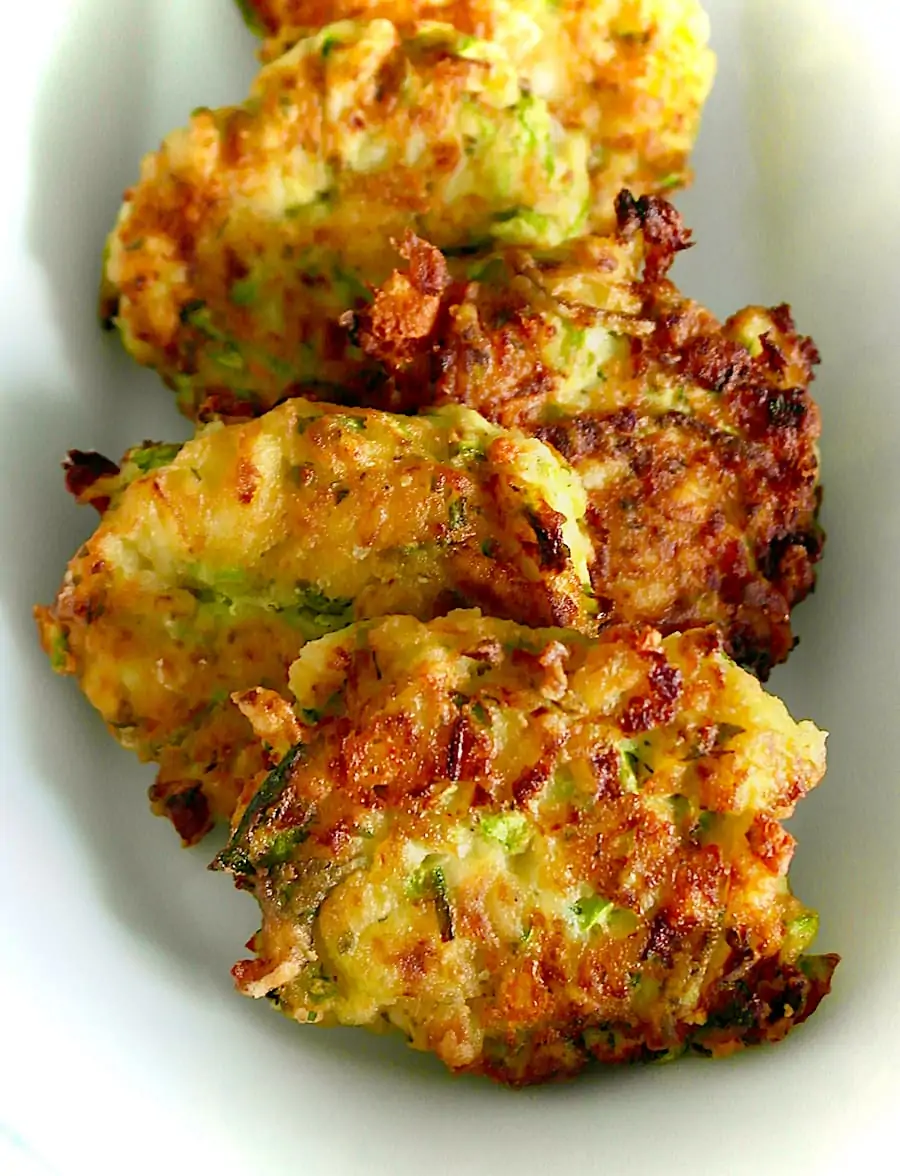 These unbelievable delicious traditional Greek zucchini fritters are made with plenty of herbs and feta and are so easy to make.
Go here for the recipe >> Greek Zucchini Fritters with Feta and Herbs – Kolokithokeftedes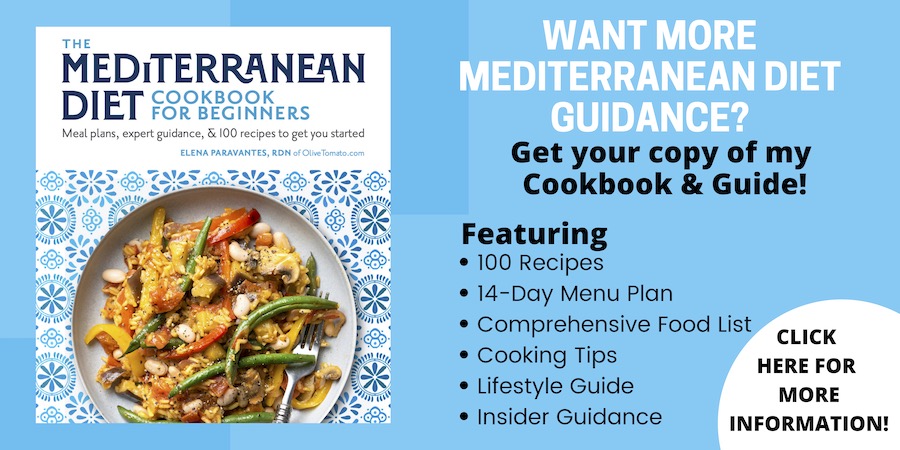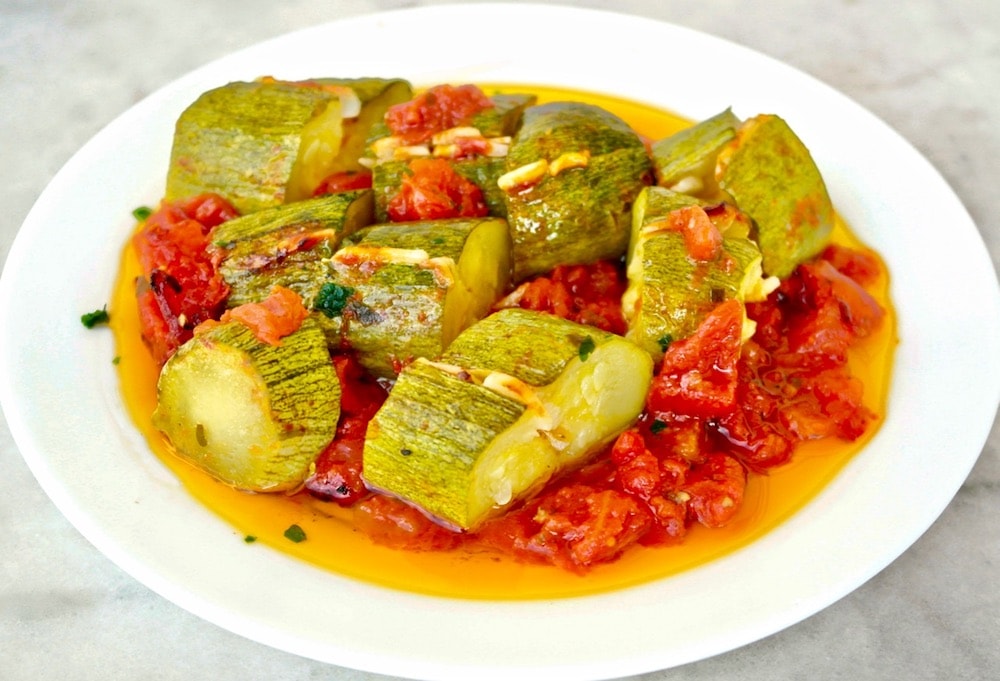 A traditional Greek-Cretan recipe: zucchini roasted with tomato, garlic and olive oil until tender and velvety.
Go here for the recipe >> Easy Roasted Zucchini with Garlic and Tomato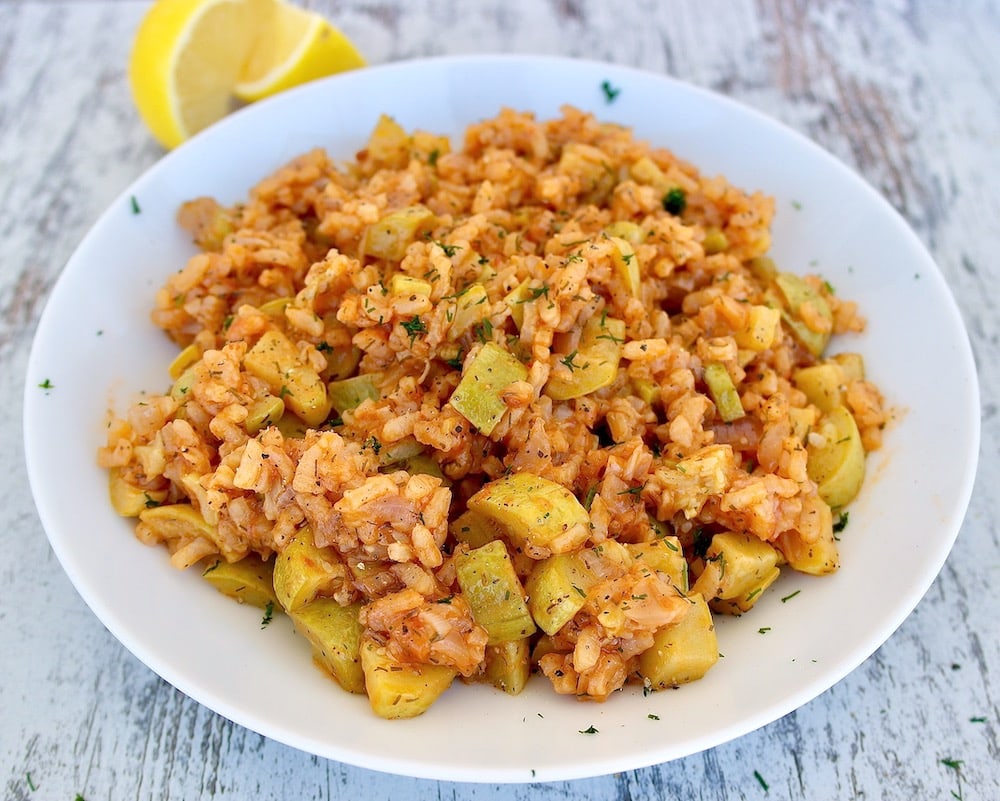 This one-pot zucchini and rice recipe is another delicious way to enjoy zucchini the Mediterranean way. Zucchini and rice are cooked together along with herbs for this creamy and velvety dish that will become a favorite in your house!
Go here for the recipe >> One-Pot Greek Zucchini Rice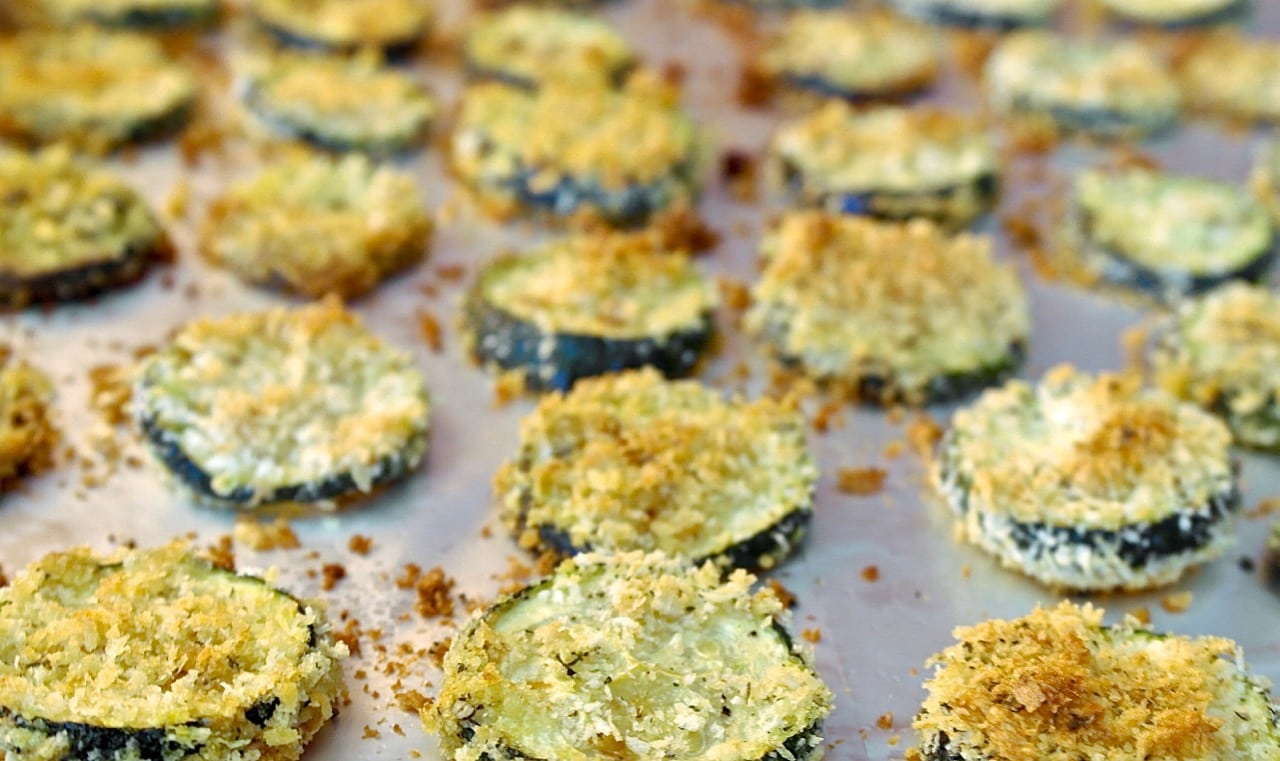 A baked version of a favorite Greek appetizer. Easy to make and great with tzatziki on the side to dip!
Go here for the recipe >> Greek Style Baked Zucchini Chips
SAVE FOR LATER AND PIN IT!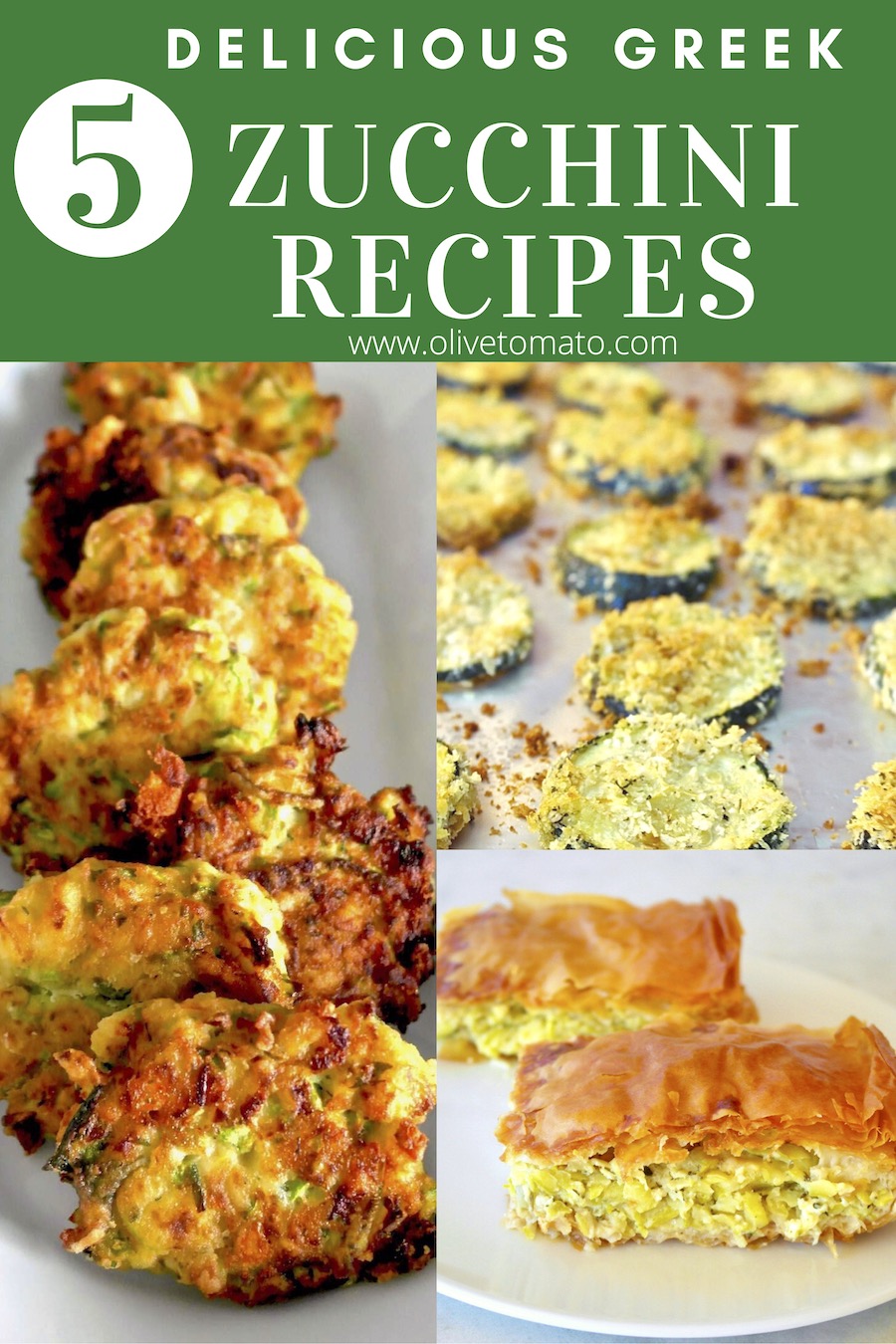 Photos by Elena Paravantes © All Rights Reserved